Stripe, a known company in the online payments industry has been creating a lot of excitement for quite some time due, to its awaited initial public offering (IPO).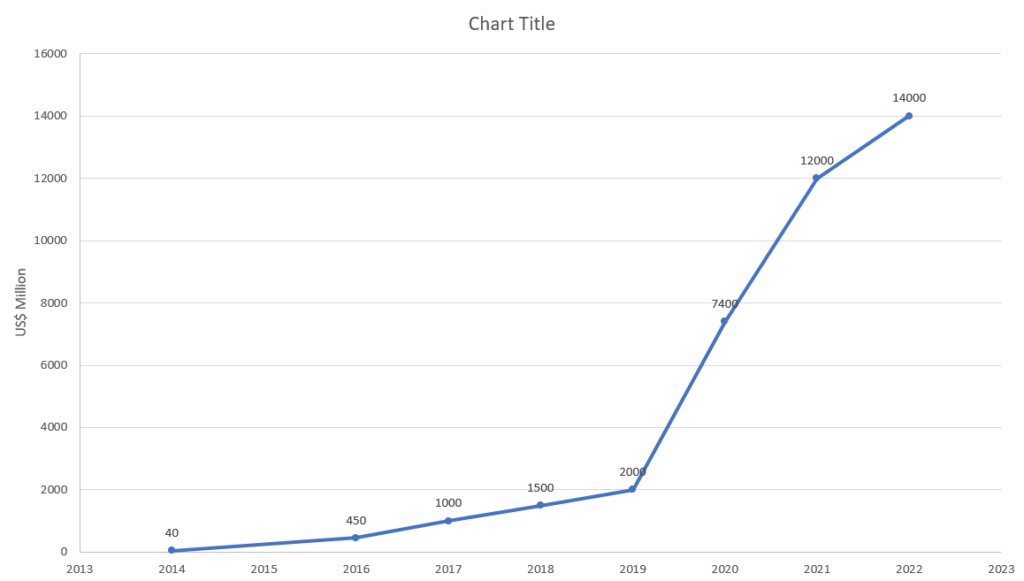 Stripe revenue 2013-2022
In 2021 the company filed the paperwork for its IPO with the goal of becoming a traded company. With the most recent valuation of $50 billion, Stripe's IPO could be one of the biggest IPOs in the market. There are many questions about the "not-so-planned" IPO. Whether it is going to happen in 2023 or not, as the investors are eager to invest in the company. So, without further ado, let's discuss everything you need to know about this highly anticipated IPO. So is it possible to invest in Stripe if the IPO is planned for 2023?
Understanding Stripe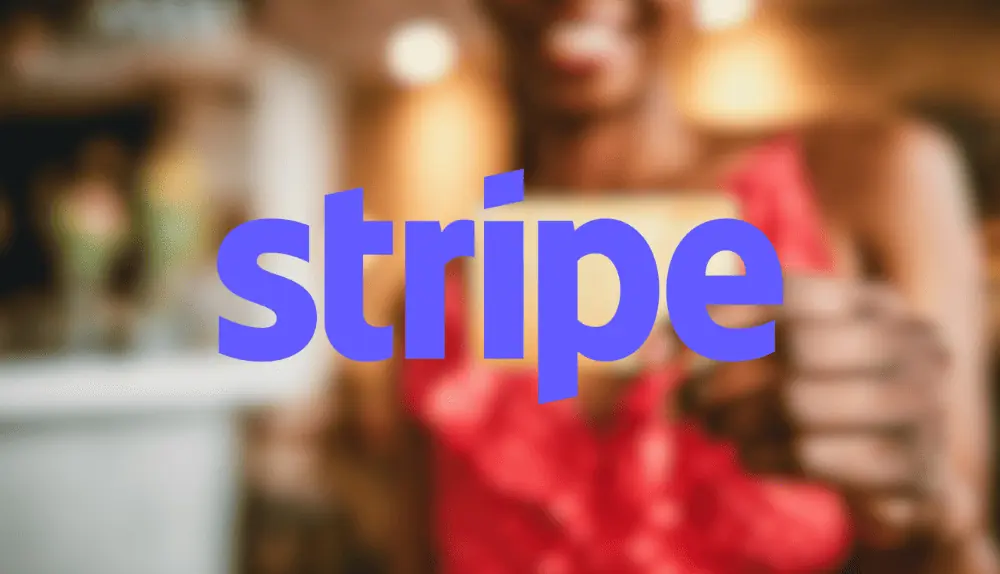 Stripe is a payment services provider that enables businesses to receive payments via credit and debit cards, among other payment methods. Stripe's offerings are particularly beneficial for businesses that rely on online payment modes for all transactions, like an eCommerce platform.
In its capacity as a payment processor, Stripe lets entrepreneurs accept various card types, such as:
American Express
Discover
Diners Club
Debit Cards
Mastercard
Visa
JCB
With the help of Stripe, businesses can also facilitate transactions through mobile wallets with attractive new services like "Buy Now Pay Later." Stripe also facilitates transactions in different currencies. For those who want to accept in-person payments, Stripe provides Stripe Terminal, a point-of-sale system designed for this purpose.
Beyond its core payment processing services, Stripe offers a multitude of other features, like creating bills, sending invoices, and automating your sales tax management.
Understanding Stripe's Financials
Stripe has not yet managed to turn a profit as evidenced by its EBITDA of $-80 million, in 2022. In contrast several competitors in the payment industry have established themselves as entities.
Take PayPal, for instance, a payment giant that raked in $3.8 billion in operating income during the previous year. Moreover PayPal foresees generating a $5 billion in cash flow throughout this year. With cash inflows surpassing needs, PayPal has allocated a portion of its free cash flow—approximately 75%—towards repurchasing stocks.
In addition to PayPal's success, Block and Adyen are two players in the payment sector that have achieved profitability. Block reported $1 billion in adjusted EBITDA last year while Adyen, headquartered in the Netherlands disclosed €728.3 million (which equates to $790 million) in adjusted EBITDA during the same period. These companies have effectively demonstrated their capability to generate earnings and maintain stability.
Revenue: Stripes gross revenue showed a 23% increase, in 2022 reaching $14.4 billion. This growth rate is noticeably slower compared to the surge in revenue observed during the pandemic. In fact Stripes revenue almost quadrupled in 2020.
Despite maintaining revenue growth Stripe faces competition from rivals that are expanding at a faster pace. For example, Adyen has projected a 30% increase in revenue for both this year and the coming year indicating a rapid acceleration in its revenue trajectory.
Valuation: In terms of valuation, Stripe made an adjustment by reducing it from $95 billion, to a revised valuation of $50 billion on March 15th, 2023. This change coincided with the companys capital infusion of $6.5 billion. The decision to lower the valuation was primarily driven by the aim to provide liquidity to both employees amidst prevailing economic and political uncertainties.
The company has been actively involved in fundraising rounds with the recent one occurring in March 2023. In the funding round Stripe managed to secure $6.5 billion from a range of companies, including prominent players, like Baillie Gifford, Andreessen Horowitz, Thrive Capital, and MSD Partners. This influx of capital demonstrates Stripe's dedication to supporting its employees in times of uncertainty.
How to Invest in Stripe
Acquiring shares of a held stock that is not publicly traded can be quite challenging and the same applies to investing in Strips. While it is possible to Invest in Stripe but there are some factors to consider. If you're interested to invest in Stripe here are three options you can explore;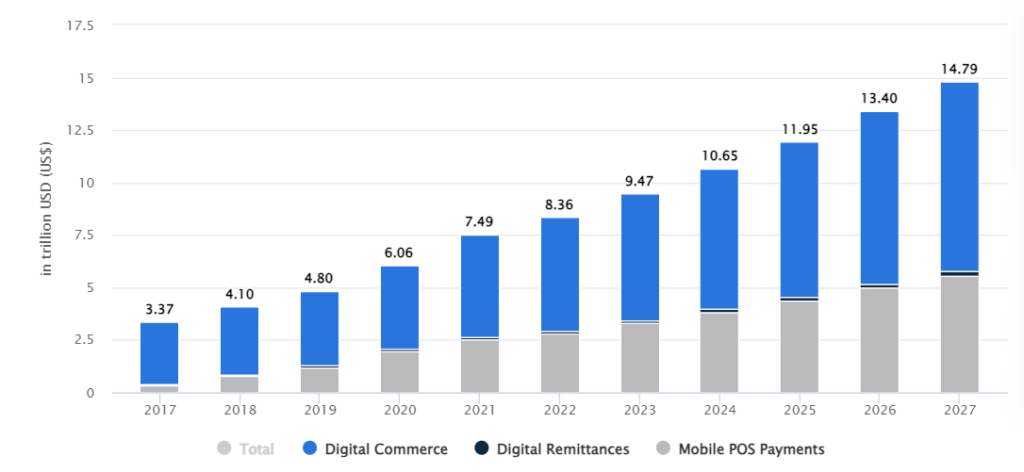 Data source: Statista – Digital payments world wide
1. Pre IPO Investment Platforms
Investing in shares of held companies before they go public (IPO) can offer rewards, although it comes with complexities and no guaranteed access to shares. Here are three notable pre IPO markets where you might find Stripe shares for purchase before their IPO
EquityZen: EquityZen specializes in acquiring IPO shares from early investors, employees looking to sell their stock options and other stakeholders within the company. These shares are then offered to investors. Please note that there is typically a minimum investment requirement of $10,000, although specific shares may have minimum investment requirements.
Forge Global: As the IPO marketplace globally, Forge Global provides a platform for accessing shares in privately held companies. Investing in IPO shares or participating in an IPO can present opportunities to own stocks of private companies, like Stripe before they become publicly traded on the stock market.
SecFi: SecFi serves as a platform connecting employees who want to sell their stock based compensation, with pre IPO investors. This platform facilitates transactions between these two parties allowing employees to realize the value of their stock options.
Nasdaq Private Market: Nasdaq Private Market provides an opportunity for investors who meet the investor criteria established by the U.S. Securities and Exchange Commission (SEC). Through this platform you can easily Invest in Stripe.
EquityBee: EquityBee functions as a marketplace where investors can financially support an employee's stock options in exchange for a share, in any proceeds generated from those options.
2. Apply during the IPO
Participating in the IPO market may offer better pricing but it also comes with increased risks. Choosing to acquire shares after the company goes public provides an option. With Stripe's IPO you can be confident that the company will indeed become publicly traded, ensuring that your shares will eventually be tradable.
For investors, applying for Stripe's IPO will be relatively easy, many well known brokerage firms offer this opportunity.
The chances of obtaining Stripe's IPO shares depend on four factors;
1. Demand for the IPO
2. Your choice of broker. Meeting their eligibility criteria
3. The price range at which you bid for shares
4. The timing of your bid
Once you meet the criteria you will need to request Stripe's IPO shares through your broker. It is also good to consider that you may not get any shares, after the IPO results are announced. The allocation process for IPOs is often limited and subject to demand, making it a competitive and uncertain process.
3. Buy After Listing
The simplest approach to Invest in Stripe stock is to be patient and buy the stock with your broker post-IPO. While this approach can go either way –
the share prices can plunge on the listing day, and you may lose the opportunity to get the gains you were looking for or
the share price may plummet, giving you an opportunity to buy the shares at a discounted price.
Many investors often compare the prices paid by venture capital investors before a company goes public (pre IPO) with the price at which it eventually goes public (IPO). They hope to achieve gains, but it's important to understand that this is not always easy or guaranteed. Both pre IPO and IPO shares typically have lockup periods, during which they cannot be sold immediately.
If you strongly believe in a company's long term prospects but are not eligible for pre IPO or IPO investments it makes sense to Invest in Stripe after its IPO. Once Stripe goes public you will have the opportunity to buy shares through any brokerage, giving you access, to an investment that aligns with your goals and qualifications.
Can You Expect Stripe's IPO in 2023?
As of September 2023 Stripe stocks are not available for trading, which means that it is still a private company. This also implies that you cannot invest in Stripe on the stock exchange at the moment. The question of Stripe's IPO in 2023 has yet to be answered.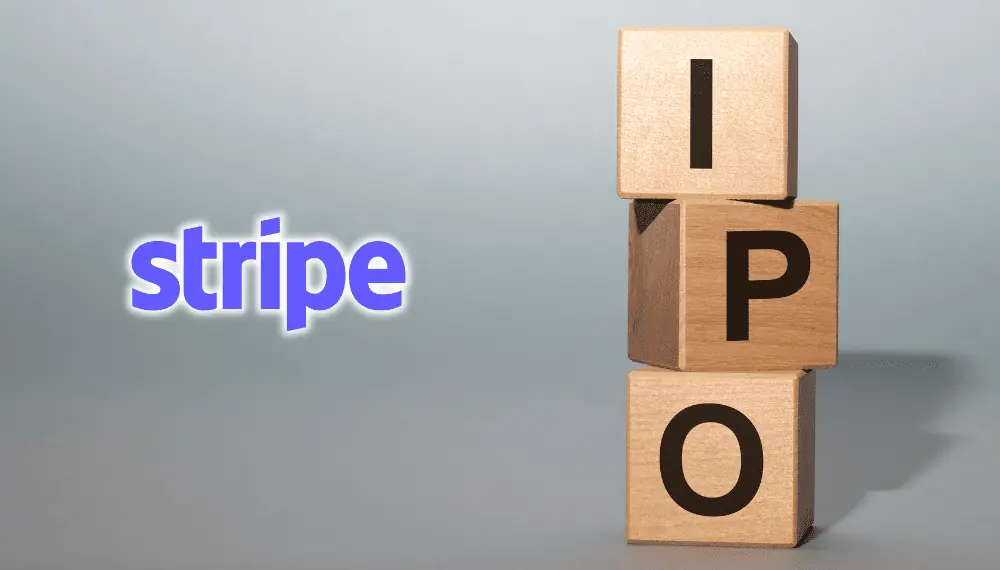 It's important to mention that due to its valuation there are speculations among experts that Stripe might opt for a direct listing. It would allow existing investors to sell their shares without being subject to lockup periods. To guide them through this decision making process, Stripe has enlisted the services of investment banks Goldman Sachs and JPMorgan.
Why are there Delays in Stripe's IPO?
There are factors that raise doubts about Stripe going public in 2023;
1. Anticipated Tax Obligation: Stripe is preparing for a tax liability resulting from restricted stock units (RSUs) previously granted to employees. However if they manage to secure around $4 billion in capital, it could potentially provide them with resources to address this tax burden without relying on an IPO for additional cash reserves.
2. CFO Vacancy: Another factor to consider is the absence of a Chief Financial Officer (CFO). Dhivya Suryadevara, the CFO resigned from her position in February before finalizing Stripe's IPO plans. Stripe may want to find a replacement for this leadership role before moving forward with their IPO process.
3. Profitability Goal: Perhaps the significant factor is the rumor suggesting that Stripe aims to achieve profitability before making their shares available, to the public.
These factors contribute to uncertainties surrounding whether or not there will be a Stripe's IPO. The company's focus on profitability shows their dedication to establishing a base before venturing into the intricacies of a public offering.
Conclusion
Stripe has made an impact, in the payments processing industry, standing its ground among players like PayPal, WePay and Square. It has steadily expanded its reach over time.
For investors, getting Stripe's IPO shares can be quite challenging. However for those determined to pursue it keeping an eye on IPO marketplaces and being attentive to potential offerings can be rewarding. It's always recommended to take an approach, like applying for an IPO through your broker or Invest in Stripe shares after they go public.
Frequently Asked Questions
Should I invest in stripe

Future of Stripe looks good. So if there is an IPO and the conditions are conducive you can invest in Stripe.

Can I buy Stripe's stock now?

As of September 2023 Stripe is currently a held company meaning that its shares are not available for purchase.

What are the strengths of Stripe's IPO?

The potential, for growth in the payment market is substantial and largely untapped. Even as life returns to normal, more and more transactions are shifting from paper methods to platforms, keeping the online payment industry thriving.
Stripe has a proven track record of forward thinking leadership. In addition to their payment processing services, they offer a variety of supplementary services effectively expanding their product range.
With a strong valuation and presence in the tech industry, Stripe holds a prominent position. Currently an astounding 964,894 websites rely on Stripes services for their payment processing needs. Many known brands such as Slack, Xero, Deliveroo, Ford, and others trust the platform, for their payments.

What are the drawbacks or concerns regarding Stripe's public offering (IPO)?

One concern is that a significant portion of Stripe's business relies on Shopify. This reliance on a platform could present challenges if there are any disruptions or if Shopify makes changes that affect Stripes operations.
Participating in an IPO inherently involves volatility and risk. Therefore individuals considering investing in Stripes IPO should conduct research. Consider seeking professional investment advice before entering the stock market.