Virtual Terminals and Gateways
A virtual terminal is an online payment system that allows a merchant to process credit cards, ACH transactions and eChecks without the card being present. This type of processing is used by businesses that accept credit card payments over the phone, by mail, or online. Virtual terminals (also referred to as online payment gateways) should be selected carefully to ensure the security of the data transfer. Virtual terminals all come with different features and have unique capabilities. Considering your options before moving forward with a virtual terminal will ensure you have all the necessary features needed to run an efficient operation.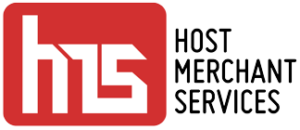 Hosted Payment Page Functionality





Safety, Security, and Fraud Protection

Third Party Security Scanners

Card On File Storage Functionality

Detailed Transaction Reporting

Online Surcharging Program

Electronic Invoicing via Email and SMS

Process Payments in Batch via CSV Upload
Legacy Virtual Terminal Solutions
Host Merchant Services is proud to present Transaction Express, a web-based centralized payment processing system that offers merchants comprehensive, flexible, and user-friendly processing solutions. This system allows you to perform transactions 24 hours a day from any worldwide location with all of the functionality of an electronic countertop terminal. Transaction Express features fully PCI compliant 256-bit secure encrypted traffic as well as data tokenization to ensure the highest level of security during the transfer. For merchants that perform e-commerce on their websites, Transaction Express can supply a link to a custom branded secure online payment page that supports one-time and recurring payments.
Transaction Express Capabilities
Multi Location Networking
Transaction Central Capabilities
Multi Location Networking
Transaction Central is a payment gateway by TSYS, formerly TransFirst. It is a legacy gateway system that provides full-featured functionality including a virtual terminal, software integrations, tokenization, and recurring payments. Transaction Central is a legacy system that is no longer provisioned unless you have a specific need for a particular integration, or if you have existing billing information stored in a Transaction Central account. Newer gateway options such as Transaction Express and TSYS TransIT are now available.
A virtual terminal is a software application that allows merchants to process payments electronically by telephone, mail order, fax, email or in person. These typically web based applications allow to turn any computer into a credit card terminal. This gives you the ability to accept payments from anywhere at any time during the day. 
Virtual terminals allow for a various functionality which enables business owners to operate in an efficient and effective manner. High end virtual terminals are capable of recurring and scheduled payments, digital invoicing, storing customer information and cards on file, as well as processing electric checks and ach payments. 
The main difference between a virtual terminal and a payment gateway is that a payment gateway is typically used for online transactions, which means that there is a customer facing interface. In some cases, the payment gateway is integrated into your website and in other it redirects customers to a hosted payment page to complete a transaction. The payment gateway is what allows the transactions of money from one account to another. 
With virtual terminals, only merchants have access to key in customer payment information. Merchants who receive orders from phone, invoices and other methods can manually process payments. In some cases, virtual terminals have the ability to function as a payment gateway as well, but this is not common. 
There are many benefits to using a virtual terminal to process payments as a merchant. Some of the biggest benefits to using this technology is that you can set up recurring payments for your customers, have 24/7 access to your records, and process payments from anywhere you can connect to the internet. 
Additionally, one large benefit is being in control of the entire transaction process. With robust reporting software and ability to create multiple user accounts for your team members, a high end virtual terminal will allow you to have a detailed look into your entire payment processing solution. Virtual Terminals are also encrypted with the highest level of data security and tokenization, making this a safe and secure way to process payments and protect your customers information.