Digital payment processing startup Stripe Inc said in a press release it raised $250 million in its latest funding round, bringing its pre-money value to $35 billion, which is more than a 50% increase to its valuation at the beginning of the year.
After raising $100 million from Tiger Global Management in a Series E round in January, Stripe had a $22.5 billion valuation. With investors like Andreeson Horowitz, General Catalyst, and Sequoia Capital, Stripe's valuation puts it on the same level as Airbnb Inc, which announced it was going public in 2020.
Stripe Looking to Expand Global Reach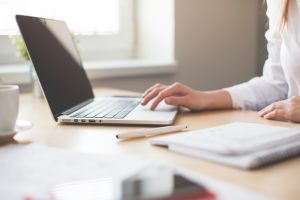 Stripe provides software that allows companies to send and receive online payments. Processing billions of dollars a year for businesses, including Airbnb, Wayfair, Twilio, a cloud tech company, and The RealReal, a luxury online reseller, among millions of other businesses around the globe, Stripe is a high tech credit card processing company.

Stripe will use its newly raised funds to broaden its product offerings. With five out of six new e-commerce merchants joining online from parts of the world beyond North America and Western Europe, Stripe will also expand its footprint overseas. Recently launching in eight additional countries, Stripe plans to expand to a total of 40 countries or 70% of the global economy in 2020.
What is Stripe Capital?
Stripe's lending product Stripe Capital allows small businesses to skip the lengthy application process to borrow money, freeing startups and small businesses to access capital when banks have decreased their lending to small businesses almost by half in the past ten years.
With less than eight percent of commerce taking place online, merchant services like Stripe can only grow. With quarterly e-commerce retail sales doubling since the start of 2014 according to the Commerce Department, it is still only 11% of the total retail sales in the quarter with nowhere to go but up.
While also handling in-store payments for customers, Stripe allows businesses to add the Stripe widget to their website, instantly creating a payment button for online customers. Worth 30% more than its online payment counterpart, Square, Stripe is evolving at a rapid pace, not only in the payment processing world, but also in its expansion into business lending and corporate credit cards. With big clients like Wayfair, Stripe hopes to tap into the projected 12% annual growth for e-commerce.
The New Stripe Corporate Card
Piggybacking on the company's launch earlier in September of Stripe Capital, Stripe also introduced a corporate credit card for e-commerce companies, which Stripe claims will cut the application time while also featuring digital tools.
Providing companies the ability to set spending limits, as well as block specific spending categories, the Stripe Corporate Card also allows cardholders to report expenses in real time, eliminating the manual process of expense reporting. With no fees, the card gives businesses 2% cashback on the two top spending categories every month.