The Clover® POS ecosystem has everything your business needs in a POS system. Whether you're looking for a complete restaurant point of sale, a retail point of sale system, or mobile functionality for on-the-go payments, Clover POS systems have what you need and you can add on at any time! We know there are many point of sale system options, so we offer the best customer service and support to help make your Clover point of sale experience a success – call (877) 517-4678 Opt 1 to ask a payment systems specialist about your Clover point of sale options and Clover POS pricing.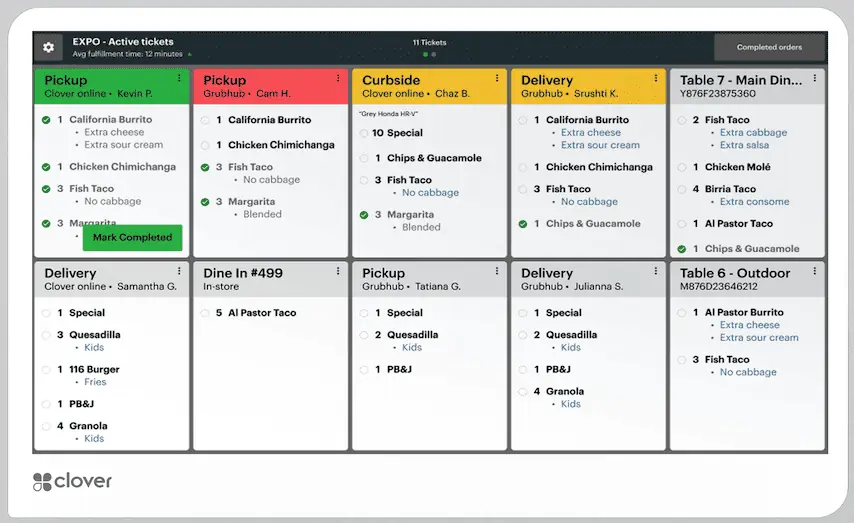 The Clover Kitchen Display System is the latest hardware advancement from Clover. This additional KDS system is for quick service and full service restaurants who have a demand for seamless front-of-house and back-of-house communication. With just one screen, you can get rid of receipts in the kitchen, check order statuses real-time, and consolidate your on-premise orders and off-premise third party orders all in one place. Upgrade your Clover Station Duo or Clover Station Solo today!
Complete Guide to Clover Pricing 2022
Choosing the Right Clover POS System
Our payment systems specialists are here to help determine which Clover POS system is right for you based on your specific needs. Whether you own a restaurant, food truck, farmers market stand, retail store or mobile service business, Clover has a solution for you!
The Clover POS Systems are all sleek, modern and seamless in their design, so no matter which system you choose, your customers will be impressed by the efficiency, speed and sleek appearance. All systems are designed to simplify daily tasks, speed up transactions and help you easily manage your employees.
As you are researching the different systems, there are a few things to consider:
Display Size: Where will you be housing your system? Do you have a large or tight counter space? Do you travel to events and need something you can use while on the go?
Printing Capabilities: Do you need a system that comes with a printer or offers built-in printing capabilities? Are you OK with emailed receipts?
Budget: Will you be purchasing or leasing the system? What does your budget look like?
Add-Ons: Do you need any additional features such as a register drawer, barcode scanner, pin pad, or mobile tablet?
When choosing your system, keep in mind you can always add on features later as you grow and expand your business and your needs change.
Let's Compare Clover Models
Here is a quick guide to help you compare the systems:
All Clover POS Systems are designed to help you accept payments with ease! No matter the size of your business, whether you have a storefront or are on the go, one of the Clover systems will be right for you.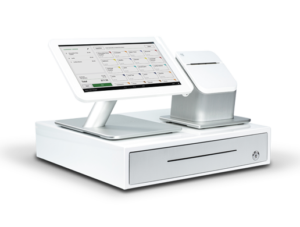 If you have further questions, call (877) 517-4678 option 1 to speak with one of our qualified payment systems specialists today. We offer complimentary express services and are here to help you choose the system that will help you run your business with more ease!