We deliver the best service and the lowest rates. Don't just take it from us. See what our customers have to say. We pride ourselves on our fantastic customer service and high customer retention rates. Our focus on service shines through our customer reviews.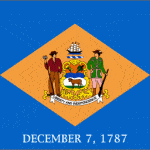 "A personal recommendation from someone led us to reach out to Host Merchant Services. We've been working with them for about three years now. We use the terminal to process our payments and we haven't had any problems with our service and the machine. Prior to Host, we had another provider and Host has been a significant improvement over that other company as far as customer service and response to any issues. In handling issues, their response time was quick. Communication was great and follow-up was good. We could always get somebody right away. We've had a very positive experience with Host and we're quite happy with the service."
Patricia of Wilmington, DE,
Verified Reviewer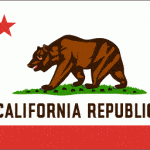 "We were looking for a new provider, did some research and looked around at the different pricing, then we decided to go with Host Merchant Services. We've had them for about three years now and our services have been working fine. Our daily interaction with the product is all done via the internet. and almost all payments are done automatically through the website using Authorize.Net. Host Merchant is a reliable and efficient company."
Mike of Bakersfield, CA,
Verified Reviewer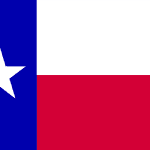 "We used a membership software company and they integrated with Host Merchant Services. Prior, we were using this PayPal business which we weren't too happy with and when Host Merchant came along, we were definitely interested in switching over. HMS is all integrated in our website through the website service that we used. Everything is set up for reoccurring payments for our membership. If a member buys the product or whatever integrated through the website, we can just do a drop down to their name and it automatically charges their card that's on file. We also do have a swiper that's used for mobile devices but we don't use it all that often. We have been with them for a year now and they met our needs. They're very attentive. Any time we've come to them with an issue or a problem, they seemed to jump on it and want to take care of it as a quick as possible. It was also easy to set up and a seamless system."
Timothy of Richmond, TX,
Verified Reviewer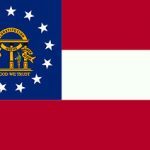 "I was looking for a better deal than what I was using at the moment and learned about Host Merchant Services. Aside from the price the gentleman that I talked to from Host Merchant Services was very nice so I went with them. We've been with them for three years now and customer service has been very helpful. We process payments using the terminals and the machines are working fine."
Richard of Lexington, GA,
Verified Reviewer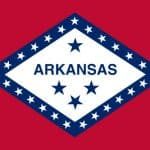 "Before getting Host Merchant, we talked to several different people, and signed up with another company that essentially lied to us about their fees and cost. We often have a slow period in December, January, February and sometime in March, and what jumped out at me was even if we didn't run a card, we had a flat fee of almost $50 a month. So, we started talking to other people to ask about their charges if we don't run a card that much. And Host was one of a couple that said "we won't bill you if you don't have any fees. I'd recommend Host Merchant because right now they're the only ones I know that are doing what they say. Thank you Host Merchant."
Edmond of Sherwood, AR,
Verified Reviewer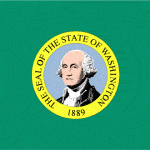 "We were opening up a new business and we were looking for companies to process our credit card payments. We did some research and came across Host Merchant Services. We processed our payments in person in a terminal and we started working with them in January of 2016. Everyone's been pretty helpful. We've been in touch with the Compliance and, as far as I know, all the technicians who have worked with us had been great. Also, the service and machine have been great and there were no issues."
Evan of Silverdale, WA,
Verified Reviewer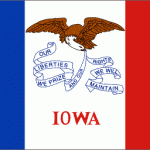 "Host Merchant Services had good feedback when I researched about them online, so I decided to give them a chance. They have low fees and they were really easy to deal with. I got a card reader here and I've had them for about a year and a half to two years. I use the machine every other day because cards are minority part of my business but some people have to run cards. Then they take money out of my account every month for their fees."
Steve of Center Point, IA,
Verified Reviewer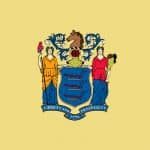 "I saw Host Merchant on a ratings listing and they were listed at the top. I called in and they were very friendly, informative and I felt comfortable with them. I use the mobile swiper to process payments and we may also be getting the regular swipe machine as well. It's for my wife's medical practice. She just opened so we do not use it quite daily yet as she builds up her patient list but we definitely used it a number of times.My customer service experience was also good. Any time I've had a problem, I called up and they've fixed it right away. They set everything up for me so it's very easy to get going. They also have very good rates comparing pricing to other places. Overall, it's been a very good experience and we look forward to continuing business with them."
Bobby of Midland Park, NJ,
Verified Reviewer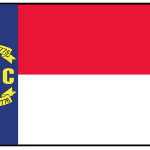 "A business was closing out and I took over. I did an ownership change on the machine and used the terminal processing payment of Host Merchant Services. I look every night because it takes about three days to get through the checking account. They also have something where we had to call them for our secure system once a year to keep us up to date. Our business has gotten so big now we're trying to find us a point of sale machine. They did everything they could do. We had problems with the system because of computers and firewalls and they were able to get right through all that stuff."
David of Norwood, NC,
Verified Reviewer
Get Your FREE Merchant Account Review and Savings Quote!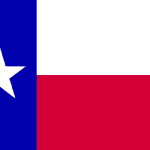 "When our website provider suggested Host Merchant Services, I looked into it and then decided to give it a try because of its cost. If the customer is logged in to their accounts, processing of their payments is done through our website. However, when people select the payment option, it sometimes shows up as an unsecured website and that worries people. I don't understand it but I've never really told anybody about it and never had to call their customer service except when I signed up. Aside from that, everything else is fine."
Thomas of Santa Fe, TX,
Verified Reviewer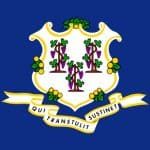 "We got a letter from the merchant services company we were previously using. They wanted us to pay over $1,000 for a new machine so people could use the chip instead of the swipe method for debit and credit cards, which was totally bananas. So I started looking around for other people to go through. I found Host Merchant Services on a lot of different websites stating that they were one of the top companies, so I gave them a call. So, we got the chip reader machine from Host Merchant and theirs was free of charge. There are no crazy contracts either. It's just on a month-by-month basis. On top of it all, their pricing's still cheaper than what we had been using previously.In addition, it's nice to be able to talk to humans so much because we are like in an age of robots, at least over the phone. I don't have to worry about that so much with them, which is great. Everyone is so personable. I even have Allison's direct line. I've called and emailed her and I've never gotten automated responses. I always get a human response so that's been really nice."
Angela of Somers, CT,
Verified Reviewer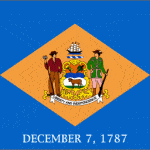 "Host Merchant Services reached out to me many years ago. They walked in and that's how I knew they were a local company. The good thing about that is there is no contract. I can leave anytime I want with no fees for the terminals. If anything happens, they reach out to me within an hour and I don't think any company can provide that type of service. I use the terminals every day and they are perfect. Everything is good with the customer service and they are just one phone call away. They're very helpful people. I've been in the retail business for 20 years and this is probably one of the best companies I've ever been with. A lot of people want my business and for me to leave Host Merchant Services, but they haven't given me a reason for me to leave them. They are convenient and they have the best service, competitive rates and free paper."
Malik of New Castle, DE,
Verified Reviewer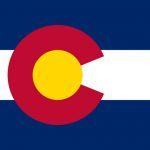 "Host Merchant Services reached out to me through the website developers and they had better rates compared to other merchant services. I've had them for a couple of years now and processing things online has been good which I do on a monthly basis. It was a good experience overall."
Roger of Lone Tree, CO,
Verified Reviewer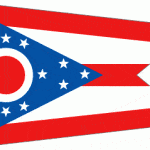 "We've got things set up on the website in January and it's awesome. Host seemed friendly and small enough that they would be able to provide good service. At some point, we decided to get the swipe machine, too. But my husband said, "Well, I've got the other one that's set up to go to this bank account, the other goes to a different bank account. And I just wanna use the old one for now." I have a provider for the swipe machine and their fees are outrageous. I hate them and want them to go away but not right now.We're an accounting practice. If people are here, we'll swipe the card. Sometimes people call in their credit card number and we had so many of those last year. I really wanted to give people the option to do that online so they didn't have to call me and wait for me to be here when they're available. My husband was trying to figure out how he would find out if somebody made payments online. I emailed Host and they told us how to set it up and he's a lot happier with it now that he knows he can do that."
Hope of Pickerington, OH,
Verified Reviewer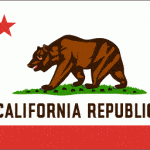 "We needed to find somebody to get credit card terminals for our event, and we found Host Merchant Services on Google. Looking at the rates and how easy it was to get a hold of them, we decided to go with Host Merchant. We have an online store that we do tickets on and we just didn't have the terminals for that as well. We have worked with Host Merchant for a month now and their machine and service are excellent. We don't use it on a daily basis but only for our events. But it really contributed in our first event and it was the first time we accepted credit card in person. The girl that we worked with was really on top of everything and she got things done really quickly. I had a couple of calls that I had to call in for and it was really fast service. So, we're happy about that."
Jeannette of Costa Mesa, CA,
Verified Reviewer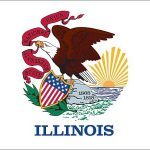 "I needed some new equipment and the current company that I was with wouldn't allow me to buy my own equipment elsewhere and program it. They would only do it themselves with their equipment and their equipment was three times as much. I got online and did a lot of research and there's some man on the internet that's made it his life mission to talk about the companies that have integrity compared to the ones that don't and Host came up first. So I contacted them.When I spoke to them at Host, they said that they would work with my equipment. They didn't have any guarantees that it would work but they would certainly try for me. I also love the fact that they're a family-owned business. I feel I have better communication with them and that if I needed help I could get it quickly. The service was fantastic. I've had one on one with Allison. My whole download was with Tom when I did have a problem with my machine. Fortunately, the people I purchased it from, they sent me out a new equipment right away. Tom reprogrammed it for me, it was simple and easy and it's working great."
Cindi of Chicago, IL,
Verified Reviewer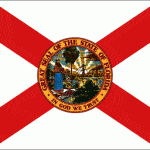 "Host Merchant Services was one of two names given to me and I researched online and they had a better rating than the other company. They processed me when others wouldn't. And the procedure was two months offer for processing time than the other people I've been trying to call. Our Host Merchant is for a new website. So that's going to be a brand new procedure for us. We do wholesale and retail on that website. Hopefully, we'll have sales every day on it. We've been working with them for two weeks and so far, so good. The customer service rep I'm working with is Allison and she's incredible and very responsible. It was a fantastic experience."
Chrissy of Lake Park, FL,
Verified Reviewer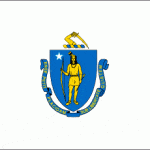 "I've been working with Host Merchant Services for just a few weeks and they're awesome. I just did a Google search and went with one that had a lot of good ratings, and I ended up with them. Their reps would respond right away and they've been extremely helpful. They answered every question and they helped me by walking me through everything. I process payments through credit card machine and so far, it's working good. I interact with the product every other sale, it's hit or miss. Overall, it was a pleasurable experience working with them."
Melissa of Seekonk, MA,
Verified Reviewer
We guarantee to lower your rates or you get $100!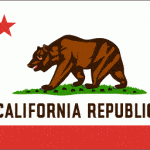 "Like all the credit card processors, I felt like I was overpaying. I then reached out to Host Merchant Services one or two weeks ago and they quoted me a good price. Their process was easy and somebody helped us in getting things set up. So far, so good."
Gregory of Downieville, CA,
Verified Reviewer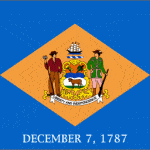 "I've been doing business with Host Merchant Services and we have a credit card machine that's been upgraded three times since 2012. They saved me money and it included the equipment so I didn't have to lease anything from First Data. They were very responsive, I had help within the day. If they can't do it over the phone with me, somebody will come and fix it. I was very close to them when I signed up in 2012 and even though I moved to a different city, they gave me great service. Their technical support, Ken, is great and helped me out. I've had one or two issues and when I'm upgrading from one machine to another and they provided me at no extra charge. Host Merchant Services is a great company to work with. They're effective and I didn't feel they were high pressure. I still have people come in and call everyday, tell me they can save me money but nobody's ever been able to put it in writing so I'm very happy."
Nancy of Dover, DE,
Verified Reviewer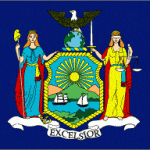 "We have a scanner from Host Merchant Services. I use the terminal to swipe the card and I keep the computer report of the customer. I also have a separate computer where all my customer information goes in. John and all of them are a bunch of nice guys. My accountant reached out to them. Two guys came over, met me and set up my whole system. They gave us free paper rolls. Also, I got great feedback. They're right there for my call if anything goes wrong. A guy sent me a report in the beginning how I'm doing from last month to this month in my sales. And I can reach the guys at any time. Also, they send me an email saying, "Hi, how are you doing, Iris? How are you doing this weekend?" They're very good. I like Host Merchant Services and would recommend them to a friend. They're better than Direct and the other one that I had."
Iris of Brooklyn, NY,
Verified Reviewer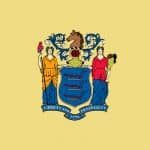 "Host Merchant's customer service and price are good but every time I wake up in the morning, I feel like it should be better. But I'm happy with the service. I have a regular terminal through a phone line and it's working fine. The customer service people have all been positive as long as this chargeback that I just got for the first one in three years gets taken care of and I get the money back in my account. I've never had a chargeback that's credited against me. But this was for some crazy reason that has something to do with a chip card. It was a fraudulent card and they approved it, so that shouldn't be my headache. The 29th had passed and it was the date the information had to get put in there. But Tom helped me out and he took care of it for me."
Bruce of Columbus, NJ,
Verified Reviewer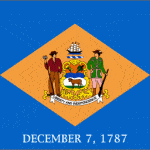 "We've had Host Merchant Services since 2003 when we've started processing credit cards. They are the extension of our financial system and we've had an outstanding experience with them. I have recommended them to a few too. Host Merchant Services was the first one that offered me different options that nobody else had and I decided that that was the way to go. Since we're pretty loyal people, we stayed with them. Every time somebody else comes and says they have additional benefits to offer, Host Merchant Services would match the benefits so we haven't changed. They've always been very friendly and helpful too. Their rep Danielle and then Kim took care of me very well.We use their product all day, every day at the pizza shop. We process the payments by swiping the person's card on the machine and punching in the total. We also give a receipt if the person wants it. The payment then gets deposited into one settlement every night directly into our bank. When we were still using a regular dial-up line for our processing machine, it was getting slower as the technology was too fast for the regular phone line. It got to the point where it was taking about five swipes to get it to go through. Host Merchant Services told me exactly what I needed. I wasn't even able to settle anymore. I went home and put the machine on my personal Wi-Fi to get the credit card machine at a good speed, so that it could settle everything without problems. And as soon as I changed over to Wi-Fi, I had no more problems."
Billy of Wilmington, DE,
Verified Reviewer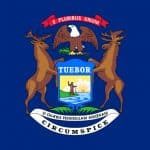 "I've been working with Host Merchant Services for a few months now. I first saw them on the Better Business Bureau and then I got them because of the good reviews I read online and because there's no contract with them. We're processing payments using a regular terminal and the service machine is working perfectly. I've called their customer service team a few times in the beginning, and they've been great in handling my requests."
Mike of Grand Rapids, MI,
Verified Reviewer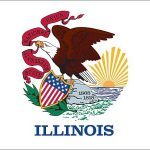 "Host Merchant Services was recommended to us and we've been with them for a couple of months. We process payments using the internet and a local terminal. A card comes in and you swipe it. The machine has been working great."
Jason of Springfield, IL,
Verified Reviewer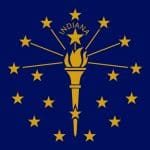 "I like the fee structures of Host Merchant Services. I process payments through a terminal that I purchased through them and the machine has worked great. I've had some issues getting my gift card process-ability switched over to that terminal but that was due to an error on my part that I didn't tell them I used the gift cards. But they have been very supportive and are shipping out the new terminal now that has my gift card process-ability downloaded to it. They've given me very prompt and good feedback and working with them has been successful so far. I've worked exclusively with Alison and she has coordinated quite well. I know that they are having some difficulties in getting information that I needed but she passed it up the ladder and I was told the president of the company had to get involved. Once that happened, I got results really quickly."
Christopher of Shelbyville, IN,
Verified Reviewer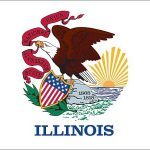 "I was unhappy with our old service because I needed a chip machine and they wouldn't give me one for free. Now I process payments through the card machine I got from Host Merchant Services. The transition was very smooth from one company to theirs and they've given me satisfactory service. If I have a question on how to answer something, I call the 800 number and they answer the question right away over the phone to help me out. For instance, I called them when the machine asked for a PIN when I run a card through it. I don't have access to patients' PIN nor do I want them to key their PIN on my pad because it's behind my desk. So I called and they told me how to override it without having the PIN put in. The support is quick, easy, friendly and if I need tape for my machine, they send it out right away for free."
Eve of Elmhurst, IL,
Verified Reviewer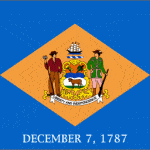 "I had a booth renter who used HMS for her services. I let Ken from HMS looked at the provider I was using at the time and he showed me that their company was a better option. I switched and have been with them for three years now. I have their regular terminal and it works fine. Over the last few years, I have had to call customer service twice and if I had any issues, I have Ken's cell phone number. I just call or text him directly and he handles it immediately. Sometimes I deal with Danielle in the office and they pretty much handled everything for me. My experiences with Danielle and Ken made a world of difference. Having that personal attention and availability when I had something that might go wrong was more important to me than dealing with another outside company where everything had to be redone via phone and computer. So far, I had very few issues and HMS provided excellent service."
Barbara of Newark, DE,
Verified Reviewer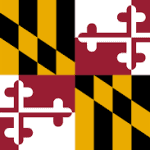 "I was with one company who took money out so the money I took in did not match what they were depositing in the bank which made it very difficult to reconcile. But with Host Merchant Services, the statements are easy to read and I know the person who sold it to me. Also, it's easy to balance the account or to reconcile from the paperwork.I got the 510 Omni 3730LE terminal and it's very easy to use. The rep comes down every six months or a year to check if need more paper for it and he supplies us with paper. I've had to call a couple of times because there was something wacky with the deposit. The fellow at the help desk worked through it very easily so the service is good. Now, I get a lot of phone calls from people saying that things have changed and we don't have to go through a company like Host Merchant. They're saying that I've had so few chargebacks and that I'm eligible for a program which cuts out the merchant processing service I'm using, but I don't believe them. It doesn't sound good to me."
William of Owings Mills, MD,
Verified Reviewer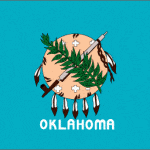 "We've been using Host Merchant Services to process online payments for almost 2 years now and I haven't had any problems with them. Every time I've called them, they've been very responsive. They've gotten back in touch with me if they weren't there and worked with me on any issues I had."
Charles of Choctaw, OK,
Verified Reviewer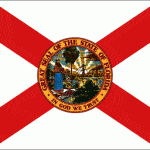 "We had a hard time getting set up with Host Merchant Services because we've got three separate accounts that we charge to. It took a little while to get things on track. A few different people were involved and they had to come up to our location two or three times to get things taken care of. But everybody worked really well with us and they got to our goals quickly and painlessly. Everyone is very customer-oriented which is not a norm these days. They're also willing to get to the goal however they need to. We have online payments through our parent portal, and the credit card machine where we do payments by phone and manual payments. It was a very easy transition and we picked up where we left of."
Nicole of Port Charlotte, FL,
Verified Reviewer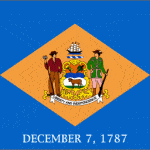 "We've been working with Host Merchant for 10 years and they've been excellent. Their lady rep came in and offered some prices that were different and better, and that's what we went with. We use their product everyday. We have their card swiper and it has been working fine. Their reps got back within 24 hours whenever we interact with them. Everything was good. In general, they're very pleasant to work with, and they are very helpful and courteous on the phone. They'll do anything they can to make sure that they get the service go smoothly."
Denise of Wilmington, DE,
Verified Reviewer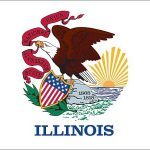 "A lot of our customers are using credit cards for their monthly maintenance charges and monthly billing. We use Host Merchant Services to monitor chargebacks on merchant credit cards. It's what tells us that we need to dispute so it's really helpful, and the company has been using it for years. We've got a couple of different accounts with HMS because of our different acquisitions over the years. We've opened the HMS account to monitor the transactions of each of our subsidiaries. So somebody checks the account every day looking at something.We've got a point of sales system. Our billing software sends the invoices out and then auto-charges the cards. Customers have the ability to go into their account online themselves and pay bills, change their card if they want to, and update the information. HMS has integrated it in that process. Last November, there were a couple of times when a chargeback would hit and it would hit my email box. The reps have always been available to help me out and walk me through what the challenge is. I haven't been here long enough to really delve into other functions that HMS might offer, and we may be under-utilizing it right now. But it meets our needs and I just I need to go and learn more about it."
Ryan of Chicago, IL,
Verified Reviewer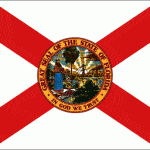 "Host Merchant Services is local to us and they have a device that would hook up to our iPhone so my wife could use her iPhone to take credit card transactions. We've heard about the company from other merchants who had used them for the same thing. We got an email that explained how to set up the iPhone. We followed the instructions and at first there was a problem, so we called the customer support line and they mentioned that the error message we were getting was caused likely by a typo. They checked the information we typed in and one of the letters was off. We fixed it and everything worked perfectly. They helped us easily and were very professional and polite.My wife is absolutely thrilled with her account and that she can take credit cards. She makes jewelry and sells them at a location that is not-for-profit. 40% of her sale goes to the not-for-profit and the rest, she uses to buy new materials and support the business. We have the mobile swiper for a week now and it works flawlessly. No issues at all."
Dan of Naples, FL,
Verified Reviewer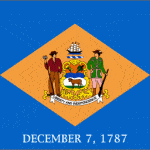 "I've been working with Host Merchant Services for eight years now and their customer service team have always been very helpful and prompt to settle any issues."
Teal of Wilmington, DE,
Verified Reviewer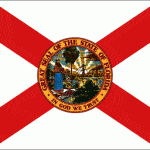 "I did a Google search and found Host Merchant Services. I made a phone call and Cameron was the person I spoke to. He was very helpful, sincere and I felt very comfortable with what he told with regard to the company and how they operate. I could tell that he knew what he was talking about. Based on what we were looking for and a combination of their competitive pricing, he was able to meet our needs. He did a fine job in helping us and responding back.Most of our transactions are done online via our website. The gateway itself is very user-friendly and everything is working perfectly. We've been able to process payments and we see that the payments are coming into our bank accounts as they should. We haven't had any issues, other than questions about the gateway setup, which the customer service team was able to answer very easily over the phone. They've been very responsive. Overall, the experience has been very pleasant and Host Merchant has done everything they said they were going to do. Excellent service and I was very satisfied."
Rene of Melbourne, FL,
Verified Reviewer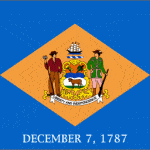 "We had a different provider before but Host Merchant Services has low fees and percentages. We have the regular terminal for six years now and the machine doesn't break. We've never had to contact them, which is great, and we have virtually no issue with our statements. Everything is easy."
Mary of Middletown, DE,
Verified Reviewer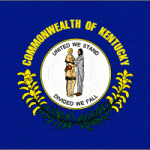 "HMS has been excellent to work with. We selected them when we were just starting out because they had the best pricing. As we have scaled our business over the last 4 years, they have continued to be a fantastic partner - proactively working with us improve service and reduce cost. You should work with them. Great service!"
Stacy of Louisville, KY,
Verified Reviewer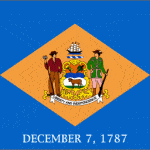 "We decided to use Host Merchant Services because they're a small local company. We've been with them for a while and we haven't had any problems. They've been very helpful and quick to answer the phone if I've got a question. Other than that, we don't really need to talk to them that often. They're a nice company and I'm very satisfied and happy with the service they provide."
Stacy of Newark, DE,
Verified Reviewer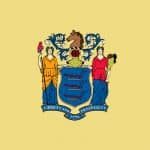 "Our company was not glad with our previous provider. We searched on the internet, saw good reviews about Host Merchant Services, and then reached out to them. We've been with them for two months. They're very good and we're very happy."
Javier of Saddle Brook, NJ,
Verified Reviewer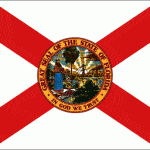 "Host Merchant Services is great and their payment processing system is easy to use. We do it from a terminal and it works seamlessly for our small business. I haven't had to use their customer service that much, but anytime I did, it's been smooth and simple."
Chris of Naples, FL,
Verified Reviewer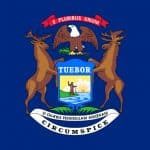 "Host Merchant Services got everything done right for us. They were super timely, super helpful, and accommodating. My stress point with the other companies really came down to either I was being sold or there was obvious mistakes on the proposals that I was getting - company name, details, and account numbers. I couldn't believe the other companies. I was like, "Wow, this is very unprofessional." And Home Merchant Services stood out as very professional.We process payments online and over the phone, and I want to get a physical in-store card reader. So anybody who comes into our location would phone in the purchase. Four weeks we've been up and running and service has been very well, no complaints. There was initially a little bit of a question mark between them and clearance of why transfers weren't getting over to our business bank account, but then everything worked out.The customer service is stellar, prompt, professional, and no mistakes. I want to give Cameron brownie points. He was just on it. I would throw him random questions and go like, "Hey, based on my experience in other companies I've run, what do you think about this? or Am I doing something wrong?" Or any area where I was like, "I haven't looked at one of these contracts in three years. What am I missing? Or what's changed? Why compare it?" And he was able to answer that. So super knowledgeable and I could tell that he was based in the U.S. whereas the other representatives were not.That big one was their underwriting process. With the other ones, they were getting into a lot of my personal stuff. I was happy to provide it but I was really happy that Host Merchant Services just took a personal credit report and were like, "Cool. We're done." I recommend them all day every day every time I talk to another entrepreneur."
Jasnik of Ann Arbor, MI,
Verified Reviewer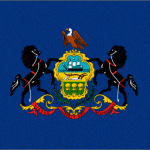 "Host Merchant Services was excellent. I can't speak highly enough about them. I've been in business for 26 years and these guys from Host Merchant Services were attentive and ahead when there's a change in equipment. They're on top of it and they don't let my stuff expire."
Jim of Essington, PA,
Verified Reviewer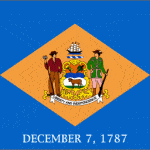 "How HMS helps my business - I have worked in the hospitality industry for more than 20 years and I can tell you that I have never worked with a credit card processor so dedicated to customer satisfaction. They are truly a "customer first" operation and I highly recommend them to any operator. Make them part of your team!"
Neil of Wilmingtion, DE,
Verified Reviewer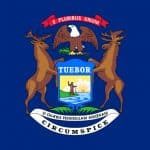 "I have a small single-person boutique for almost 3 years now. I started it from my home and started with Square. Then someone mentioned Phone Swipe to me which is through North American Bancard. I switched to them and have been using them for a while when I started thinking about not just being able to use my Android phone. I really needed to have a real POS system. I have a lot of friends who also own small businesses and they were on my case about it. They couldn't believe I'm still using my phone and told me I need to get a POS system.So I started researching and googled POS systems reviews and Host was one of the top three companies that came up. I checked the Better Business Bureau to see if there were any complaints and there were none. And I liked from the reviews that I read how transparent Host is in how they explained things. Everything was really positive. When I called and spoke with Cameron, he took a lot of time with me and explained every single thing to me and didn't treat me like I should have known or that I wasn't smart for not knowing. He treated me with a lot of respect and wanted to earn my business. I was really impressed with that and decided to move forward.For the next step done, Danielle who was the young lady I spoke to was awesome and really thoughtful. She also took a lot of time to explain everything to me and made sure that I knew everything. I was comfortable with her. She also followed up and gave me her cellphone number if I have any questions. I had a popup shop so I was gonna be outside my store and it was on the weekend. I thought that was phenomenal customer service.If I do popup shops, I use a combination of my Android phone and a laptop. I'm processing payments through my POS system, which is a Mango and then I use Host Merchant Services app on my phone if I'm out and about. I'm using the swiper on my laptop but that doesn't work as well as the mobile one that they sent to me so I have to work through that. But we haven't gotten through that yet because I've been dealing with my daughter and her being ill. But so far, so good. I am pleased with what I've experienced in terms of my deposits and Host's customer service. When I call in I get answers to my questions in a timely manner. If I shoot someone an email, they respond quickly. Everything has gone very smoothly with Host. The system is working out great and I'm very pleased with the way that the transactions are being handled. I was just about to email a friend of mine who owns a store and looking for a new credit card processing company the information for Host."
Je Donna of Ferndale, MI,
Verified Reviewer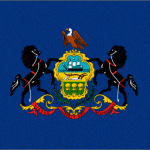 "Host's rep, Don, was excellent at explaining all the information in detail. He did a cost analysis and took one of our spreadsheets and compared it to who we had which was CardConnect. He went above and beyond, and in the long run, Host has saved us a little bit of money. We had a good rate to begin with and it went a little lower. And Don will stop in just to say hello and ask if we need anything. He's really taken care of us. And there's never been a time that I sent an email and did not get a rapid response. If Don couldn't answer it, it went directly to someone and I had an answer within that day. The machine is also working perfectly. I do highly recommend Host and I have recommended them to people in California, Mississippi, South Carolina, and New York."
Karen of Boothwyn, PA,
Verified Reviewer