Many cardholders have started using virtual credit cards as their preferred payment solution because of the level of transparency and security they offer. The American Express virtual card (Amex virtual card) is on such solution. Virtual credit cards (VCCs) have become a reliable payment device for people shopping for goods and services online. Due to the increasing demand for online shopping, the popularity of virtual cards, including the Amex virtual card, has skyrocketed.
This non-chip reference card is used to make online shopping as secure and fast as possible. Now, American Express is offering virtual credit card services to all its users through the AmericanExpressGo program. The Amex virtual card program is designed for small to large business owners looking for a cost-effective and transparent expense management system. The card looks quite similar to any physical card. It comes with a 15-digit card number, an expiry date, and a American Express CVV.
How to Activate the American Express Virtual Card?
Amex virtual cards are designed for businesses, allowing users to enjoy a seamless and secure business experience. In order to start managing payments through an Amex virtual credit card, the owner has to register their business on American Express Go's site. Once you are done setting up your profile, you can share the card details with your employees and the rest of the team to start managing payments through this virtual service. Here are the steps for enrolling in the American Express Go program. 
Step 1: Install the official American Express app on your Android or iOS
Step 2: Use these cards for online shopping
Step 3: These cards can be linked to your e-wallets and other banking apps
Step 4: Check your current card balance and monitor all the American Express virtual card transactions on your Amex app
How Does the Amex Virtual Card Work?
As mentioned earlier, an Amex virtual credit card is a digital alternative to a physical card. The only difference between a physical card and an American Express virtual card is that the latter is used for online purchases only. You can buy goods online and make the payment through an Amex virtual credit card. It has the same format as the physical American Express card – an expiration date, CVV, billing code, and a card number. 
Amex virtual cards are comparatively safer than physical cards since they do not expose your personal or financial information to the merchant. In other words, these cards process your online transactions without displaying the physical card number or any other banking details to the merchant.
Depending on the nature of your business or buying requirements, you could use an American Express virtual card as a one-time payment method or for recurring payments. Another major advantage of using an Amex virtual card for online transactions is that it enables users to place a maximum charge limit or allow only a single merchant or selected people to use these cards. 
Many banks and other payment processing companies offer virtual credit cards for seamless and safe transactions. While some offer it for free, others charge a specific fee for the registration and transaction processing requirements. We have already listed the steps for activating and using the virtual credit cards for payment processing, however, you may have to install the mobile app of the card issuer to make this work. For example, if you are buying it from a third party, you are supposed to download their official mobile app on your smartphone to activate your virtual card.
How the American Express Virtual Card is Better than a Physical Credit Cards?
Security is the first and most important reason that makes virtual credit cards your go-to choice for online transactions. A vast majority of Americans get the American Express Virtual Card to ensure safe payments, as these cards do not reveal any banking details. Here are a few of the other benefits you get from a virtual credit card:
It doesn't let the free trials turn into paid subscriptions without authorization
You can establish a maximum charge limit so that the vendor does not charge you more than the set limit
It processes the transaction by hiding your personal details and banking information
These cards save you thousands of dollars annually by preventing fraudulent or unauthorized transactions. People often enter their credit card details to enjoy a free trial unaware of the fact that a specific amount will be deducted from their bank if they do not cancel the subscription. After the free trial ends, you are charged the subscription fee (even if you don't want the paid plan).
That doesn't happen when you use virtual cards. The random number is generated for the card verification when you enter your virtual credit card details on the merchant's website. After the verification is over, this randomly generated number becomes invalid and the merchant cannot use it to charge you.
Just like the physical cards, you can use the American Express virtual credit cards for just about any kind of subscription-based service, such as Amazon Prime and Netflix.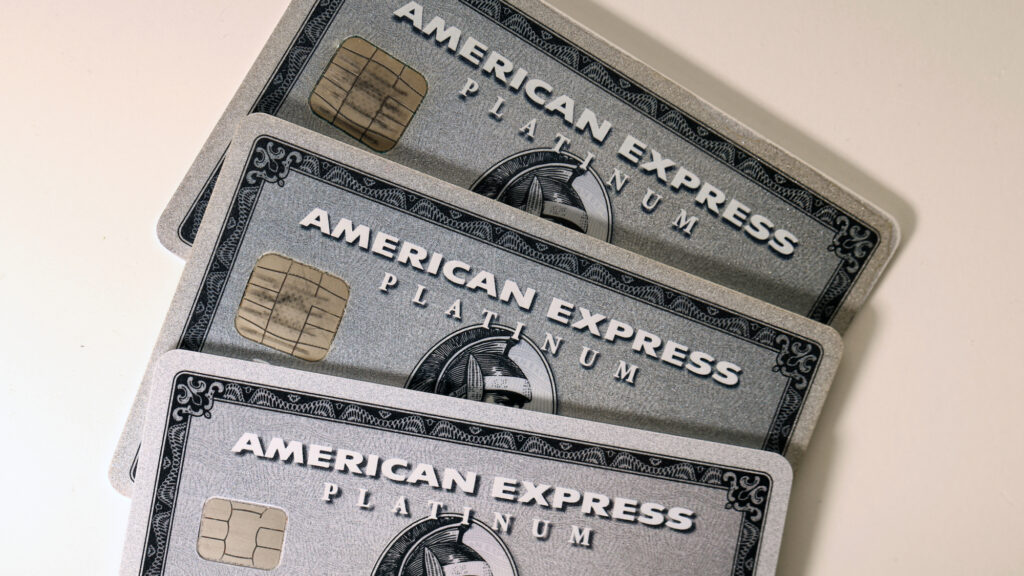 What is the American Express Virtual Reward Card?
The American Express virtual reward card is for businesses looking for a payment service to reward their employees and customers. Basically, it is a pre-paid credit card that allows your customers or employees to earn their rewards through online shopping. Also known as the American express virtual gift card, this virtual credit card comes with a gift card number, billing code, and other card details. These cards are mostly redeemed for the goods sold by the partner companies or the third-party service providers associated with American Express.
Amex Virtual Card: The Bottom Line
The biggest advantage to using the American Express virtual credit card is that it saves you hundreds of dollars every month by preventing unauthorized transactions. It protects your personal information and sets a limit for the transaction.
The Amex virtual card is accepted all over the world and is specially used for the recurring payment models where you are supposed to pay a specific fee to the merchant for using their services on a monthly or annual basis. Remember that the American Express virtual card is designed for online purchases only. You can't use the Amex virtual card for withdrawing cash or buying anything from a brick-and-mortar store.