More and more people are flocking to Venmo for their payments thanks to its ease of use and the speed of its transactions. According to Venmo's CEO, the company already had over 52 million users by 2019, estimated to be over 70 million users today. If businesses want to take advantage of this significant user base, they will need to set up a Venmo account.
Luckily, setting up a Venmo Business account isn't a complex process, which you will learn in this guide.
This guide will show you how to set up a Venmo Business account, the pros and cons of using Venmo for your business, and even offer some alternatives if you don't find it appealing.
How Can You Use a Venmo Business Account?
The Venmo mobile banking app lets users pay friends and businesses with credit or debit cards. Users can follow their friends' payments, just as they would with mobile banking apps, and like and comment on them. Payments are displayed both in the main feed and the user's feed unless the user's privacy settings have been adjusted.
Venmo offers several benefits to businesses, including fast payments and social presence. Merchants, however, must pay 1.9% plus 10 cents per transaction, as they do for credit card processing and other online payment processors.
The login information for your Venmo business account is the same as for your account. You can toggle between accounts and track both corporate and personal transactions separately. To sign up:
Signing up for Venmo gives you access to several useful services for small businesses:
You can enable tipping in your account settings to prompt consumers to add a tip to their purchase.
Customers receive a returns barcode with their email receipt. Venmo can transfer partial or full refunds to a customer's original payment method depending on the retailer's return policy.
Venmo support handles disputes and chargebacks through a customer's credit card company. Chargebacks can be disputed for up to 30 days and settled for up to 75 days.
Integrate Venmo into PayPal, Shopify, and Braintree's checkout to provide customers with more payment options.
Setting Up a Venmo for Business Account
Venmo Business Profiles for in-person transactions are extremely simple to create. Open the Venmo app on your smartphone or tablet and follow these steps:
Navigate to the main menu of the Venmo app
Select the Business Profile option. Look for the gear icon on your profile settings or just above your profile photo to find the option.
Enter the necessary information about your company by following the instructions.
Include your company's name, background image, and profile picture. Your gallery can also include product images.
Click "Publish" so that your profile becomes public.
And that's it.
Nevertheless, integrating Venmo into a website will be a little more challenging. The "Pay With Venmo" option must also be integrated into your current website or app via the Braintree gateway or PayPal Checkout. To implement the necessary code into your site, you may also require the assistance of a developer in addition to setting up a Braintree or PayPal account.
Braintree requires JavaScript v3 or higher on your page. To enable in-app purchases, you must have at least iOS 4.0 or Android 2.0.
PayPal Checkout now includes adjustable payment buttons and contextual tools that provide several checkout options – PayPal, PayPal Credit, or Venmo – depending on what the company knows about the customer. Venmo integration with PayPal Checkout also requires a developer and some coding. Additionally, Venmo is not available as a separate payment option through PayPal Checkout. You should instead use Braintree if you need this feature.
Venmo for Business: Top Features
Venmo Business Profiles Feature Summary
Creating a Venmo Business Profile has several unique benefits:
Higher visibility of your business due to the user-friendly Venmo app 
Options for providing business information to potential customers
Tax documentation based on state and federal reporting thresholds 
Easy to receive and send money from other Venmo business and personal users
Acceptance of cryptocurrencies, like Bitcoin
Instant transfer of money
A faster solution compared to credit card processing.
Venmo business profiles offer many great features for businesses, such as simple integration with eCommerce platforms, transaction speed, security, and social media marketing.
How Does a Venmo Business Profile Differ from a Merchant Account?
No charge for debit cards.
The single transaction limit is $4,999.99 which may pose challenges for merchants with high ticket transactions.
Venmo Business Profile QR codes to streamline payment acceptance.
What are the Fees for a Venmo Business Account
Venmo business accounts are free to setup. There is no cost to establish a Venmo business profile
Venmo business profiles have a standard seller transaction fee of 1.9% plus $0.10 on each payment.
Example – On a $100 transaction, a business would receive $98 and Venmo keeps $2 in fees.
Online payments, through PayPal Checkout, are 3.49% plus $0.49 per transaction
Venmo fees on transactions are non-refundable, even if you refund your customer.
Venmo enables online businesses to accept Venmo payments through the PayPal online checkout process.
Venmo users who use a credit card to make a payment to a business profile do not have to pay the usual 3% fee. Although some online publications incorrectly state the customer will have to pay a 3% fee, Venmo confirms on their website that they are exempt.
Instant transfers are available for a 1.75% fee, with a minimum of $0.25 and maximum of $15.

Types of Companies Suited for a Venmo Business Account
Mobile businesses– Since Venmo has a large user base, businesses will find advantages by adding it as one of the payment methods. Taking payments at customer premises, especially for services businesses, allows merchants to get paid quickly.
Small entrepreneurs- Venmo enables you to scan QR codes and accept in-person payments. It is best for local shops, freelancers, and mobile vendors.
Millennial-targeted companies– PayPal may not be a preferred payment option for some customers, however Venmo and other P2P options are ideal.

Online Integration
Venmo business profiles work seamlessly with e-commerce platforms through PayPal checkout or the Braintree payment gateway, making it a great tool for online shops to promote sales. Tech-savvy clients are already accustomed to this method of payment.
Since they do not need to reveal credit card and debit card information to web retailers, customers feel safe and secure.
The Venmo business platform is also great for small-scale sales at a storefront where a costly POS system is unnecessary.
Speed – Best Reason for a Venmo Business Account
The ability to transfer money quickly to their banks is the most appealing feature for individuals and businesses. Businesses can receive funds and make payments on the same day using Venmo's business version. Compared to sending cash to hosts, Venmo payments are also more convenient.
Businesses that must pay freelancers benefit from Venmo's speed. Because many freelancers today are millennials who want to receive payment as soon as possible, Venmo is more appealing. Venmo helps you meet customer needs and turn projects around quickly. By doing so, you can collaborate with a larger network of freelancers.
Effortless Marketing
Venmo feeds generate digital word of mouth, which is consistently shown to be the most effective method for acquiring new customers. Using Venmo to make a purchase, a user's friends can see the transaction, making them potential brand ambassadors. You can think of it as free marketing. Every time clients pay you through your Venmo business account, their followers and friends will be notified that they support your business unless they've set their settings to private.
Venmo Business Profile Connection to Customers
Like and comment features in a Venmo business account let businesses communicate with their customers. With a social-style platform, you can break down barriers and encourage clients to communicate with your business.
Venmo offers excellent social media options for connecting with clients. Clients may feel more comfortable approaching you if you engage them and communicate with them. This will increase their likelihood of purchasing again.
Payments via Venmo give merchants access to millions of highly engaged customers who enjoy sharing their purchase activity on Venmo's social feed, a powerful recommendation engine for other Venmo users.
Venmo Business Account Security
PayPal and Venmo business accounts both take security seriously. Some customers might be hesitant to link their bank accounts to an app, but most have no trouble using it.
Venmo users are often younger clients who show up to a business with installed Venmo. Older clients are often hesitant because they do not want their bank account linked to an app.
Venmo is a safe and secure payment option, as it uses encryption to keep users' sensitive data and information safe.
PayPal Inc. is the parent company of Venmo, payment security, and fraud prevention service with more than 20 years of experience. They encrypt and safeguard personal and financial information on their secure servers to prevent fraudulent transactions.
Venmo For Business Fees and Limits
Unlike personal accounts, business accounts are subject to Venmo transaction costs. They are as follows:
Venmo app and QR code purchases are subject to 1.9% plus $0.10 per transaction
For online or in-app purchases made through the Braintree or PayPal Checkout gateways, the fee is 3.49% + $0.49.
It will be noticeable that the fees are different. Venmo's prices are prohibitively high for online payments but reasonable for in-person transactions.
Your Venmo business account has limitations regarding how much money you can send, receive, and transfer to your bank account.
The following restrictions apply to purchases:
A weekly limit of $24,999.99 ($2,499.99 without identification verification)
$2,999.99 is the maximum limit per transaction.
Transfers into your bank account are subject to the following restrictions:
Up to $49,999.99 per week ($999.99 without verification of identity)
There is a maximum of $50,000 available for quick transfers per transaction.
The costs and duration of transfers are as follows:
The standard transfer (funds deposit timeframe) takes one to three business days and is free.
Instant transfers have a minimum fee of $0.25 and a maximum of $15.

Advantages and Disadvantages of Using Venmo for Businesses
Venmo has a lot of great advantages, but it's not without drawbacks. While the platform has a low transaction fee and built-in social media features, it has limited reporting tools, is only usable in the US, and doesn't allow for free instant transfers. Here's an overview of the pros and cons of using Venmo for businesses:
Advantages of Venmo Business Accounts
There are no credit card interchange fees.
Ability to repay clients straight from the Venmo app and make a tip on payments received by your business.
Other than a mobile device, there are no hardware requirements.
Transaction costs are low.
Social marketing platforms are integrated with social media.
Transactions are contactless.
Your company will be more visible in the Venmo feed.
QR code payment methods.
No contractual obligations.
You can use Shopify's online checkout, PayPal, or Braintree.
You can contact customer service by email, phone, or mobile app chat.

Drawbacks of Venmo Business Accounts
Your customers will also require Venmo accounts.
You must pay sales tax (but you will be sent a 1099-K tax form if you receive more than $600 per year).
The tools for reporting and managing customers are limited.
Integration increases fees.
Venmo chargebacks and Venmo disputes are a potential issue.
Transaction restrictions may pose a problem for high-volume businesses.
Instant transfers are not free.
Available only in the United States.

Venmo Business Account Vs. Venmo Personal Account
Transferring personal funds to businesses is heavily discouraged by Venmo. Due to this, if you plan on using Venmo for business regularly, it's best not to run the risk of having your account frozen or having issues with the IRS. You can keep your personal and business transactions separate within your Venmo account by creating a Venmo Commercial Profile. Once you've created both accounts, you can easily switch between them.
What's the harm in using your personal account for commercial transactions? You may be suspended if you violate your terms of service. Furthermore, the IRS intends to crack down on peer-to-peer payment platforms for possible tax evasion.
To create a Venmo Business Profile, you must be a US resident and have a Venmo personal account. You must also be a sole proprietor to add a Business Profile to your personal Venmo account. Businesses, LLCs, and partnerships can still use Venmo, but they must create a separate business account.
Venmo Business Profiles enable you to send and receive business and personal transactions from the same account while keeping the categories separate for record-keeping purposes. However, there are some restrictions. Following are the main differences between a Venmo Business Profile and a regular Venmo personal account:
Venmo may suspend or cancel your personal account for any reason.
Your Venmo Business Profile has certain monthly transaction limits
Money from your Venmo Business Profile cannot be used to finance personal Venmo Debit Card transactions.
Taxes, if any, will be the sole responsibility of the customer.
Venmo Business Profiles do not support recurring billing (but this feature is available through Braintree payment gateway or PayPal Checkout).

Venmo's Do's and Don'ts
As Venmo serves a niche in business transactions, you may be wondering what is and isn't a suitable use. Venmo has specific best use cases and situations you'll want to avoid. Consider the following when thinking of using Venmo:
Use Venmo to:
Set up a business profile to accept Venmo payments
Process low-risk sales of goods and services

Venmo is not intended to:
Don't use a Venmo personal account for business transactions, as this goes against their terms of service.
Don't use Venmo for tax avoidance
Avoid Venmo for high-risk transactions.

Is it Safe to Use Venmo for Your Business?
Like other reliable payment processors in the market, Venmo relies on encryption technology for the protection of your information. It also stores your data and prevents unauthorized transactions. There is also a Venmo Purchase Program for the protection of buyers, increasing customer confidence. Overall, Venmo is not exceptionally risky for the acceptance of payments.
Venmo terms and conditions clearly state that-
Users must not transact with unauthorized persons or strangers.
After the payment is made, the payment protection program will not be applicable. Therefore it is important to verify the recipient.
You must choose a Venmo Business Profile for business transactions.

Venmo Business Accounts Alternatives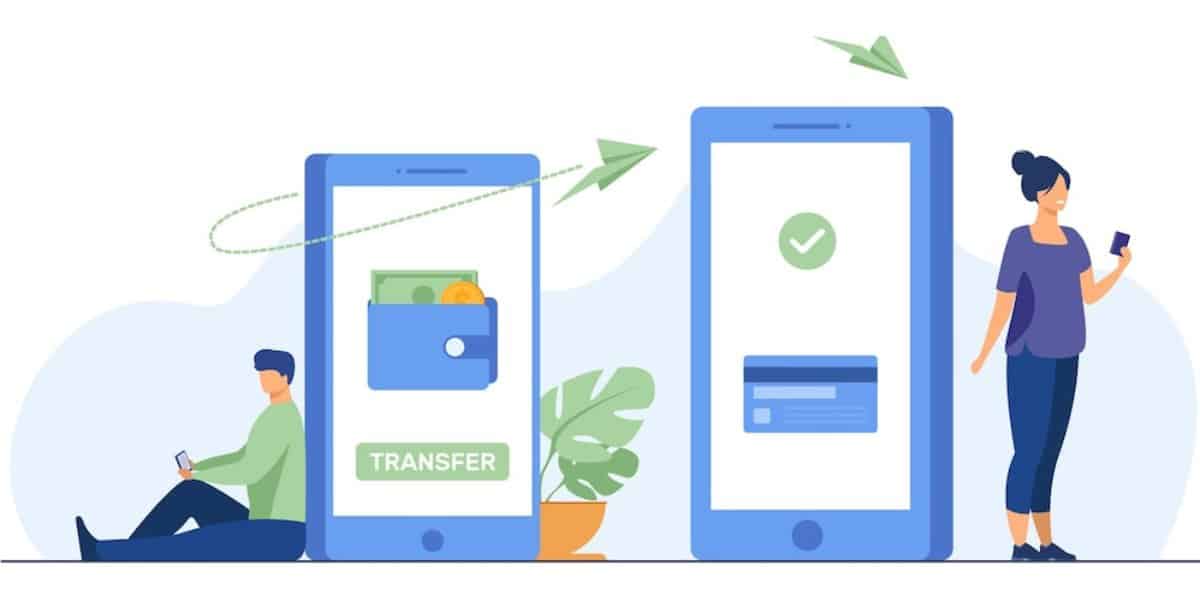 If you find the Venmo that Venmo just isn't right for you, but you still want to accept other payment forms or integrate an app-based payment platform, consider the following options:
PayPal
Venmo's owner, PayPal, is a major payment processor with various payment solutions for small businesses. Transaction fees are flat, and the platform offers several checkout connections and services such as seller protection and subscription payments.
PayPal also offers business accounts, including lower transaction fees, hosted checkout sites, and custom payment buttons. Venmo only supports domestic transactions, but PayPal allows users to send and receive payments in 25 different currencies, making it an excellent choice for international transactions. PayPal charges 2.99% plus 49 cents for normal credit and debit card payments.
Cash App
Block's Cash App is a P2P app for payments with Square integration, a popular point-of-sale system for small businesses (Block owns both). Cash App QR codes can be viewed directly from Square checkout terminals, and data can be shared between the platforms.
Only Square's usual processing rates apply, with no other platform fees. Business accounts may use instant bank transfers at no charge. Cash App offers chargeback protection and doesn't charge for chargebacks. Cash App charges 2.9% plus 30 cents for card-not-present transactions.
Zelle
Although Zelle has no business-specific features, it provides free, fast payments to small businesses enrolled in any of 11 member banks. While they don't send 1099-K tax forms with details of transactions, they accept fee-free payments from any Zelle network customer.
Zelle does not offer purchase protection and does not accept credit card payments, unlike Venmo.
Apple Pay
Apple Pay is the market leader, with more than 500 million users worldwide. Apple Pay's emblem can now be found in many establishments, and the list only keeps growing.
Google Pay
Google Pay, formerly known as Android Pay, has 25 million active users in the United States alone. Google Pay is accepted in a wide range of physical and online stores.
Conclusion
Given its popularity with the up-and-coming generation, a Venmo business account can be particularly attractive for eCommerce businesses and those that operate in industries that the young typically favor. Venmo offers many perks, including an existing social media platform for easy marketing. Still, the fact that it's limited to the US means that many businesses won't be able to take advantage of it.
Whether Venmo is the right choice for you depends on the features you need. Venmo wasn't designed with businesses in mind, so if you need robust capabilities, you might be better off with another payment processor. However, it can still be a nice addition to your current repertoire.