In the world of golf, golf course POS systems are, like the beating heart of a golf course. They serve important purposes, such as managing tee time bookings, memberships, restaurant and shop sales and managing the fee for golf lessons. With so many things to handle, finding the best golf course POS systems in 2023 becomes increasingly crucial for any golf course that wants to give their customers the best of experience.
These golf course POS systems must possess both flexibility and power to handle multiple tasks. They play a role in creating excellent experiences for the golfers while ensuring smooth operations behind the scenes, at the golf course. So lets explore the cutting edge technology in golf course point of sale systems that will revolutionize how golf courses are managed.
How Do Golf Course POS Systems Helps?
Golf course POS systems offers multiple advantages that enhance golf course operations and improve the customer experience. They are equally important for both, golfers and staff. Here are some ways in which a golf course POS systems can help a golf course:
Efficient Tee Time Management: With a POS system golfers can easily book tee times online or through the shop. This streamlined reservation process helps prevent bookings and scheduling conflicts.
Membership Management: Many golf courses have membership programs and a golf course POS system efficiently handles aspects of managing memberships. This includes handling renewals, processing payments and providing member benefits.
Inventory Management: Golf courses often have shops and restaurants that sell golf equipment, apparel and food items. By using a POS system the golf course can effectively track inventory levels, reorder products when needed and manage sales to ensure that customers always have access to what they need.
Smooth Sales Transactions: The POS system facilitates secure transactions by accepting payment methods such as credit cards and mobile payments. This not speeds up the checkout process. Also reduces waiting times for customers.
Comprehensive Reporting and Analytics: The POS system generates reports on sales, revenue, inventory status well as customer data. These valuable insights assist golf course management in making decisions based on trends analysis while also helping them plan strategies effectively.
Customer Relationship Management: Point of Sale (POS) systems have the capability to store customer information allowing golf courses to create loyalty programs and personalized promotions. This fosters customer engagement and boosts customer retention.
Course Performance Tracking: Certain advanced POS systems can seamlessly integrate with golf course management software to track and analyze the performance of the course. This includes player statistics and pace of play ultimately aiding in optimizing the layout and operations of the course.
Staff Management: The POS system can assist in managing employee schedules tracking work hours and handling payroll. This simplifies workforce management, for the golf course.
Overall a properly implemented golf course POS systems greatly enhances the efficiency of a golf course by providing services to golfers by optimizing operations and elevating the overall experience, on the greens.
Top 6 Best Golf Course POS Systems in 2023
After understand how a POS system can help in efficiently managing a golf course we now need to find the best Point Of Sales. However, finding the best golf course POS system can be quite challenging if you haven't had any experience. Below we have compiled a list of the top 6 golf course POS systems to consider for the year 2023.
1. Lightspeed Golf – Robust Golf Course POS System

Image source
Lightspeed Golf stands out as a choice offering an user friendly solution that caters to the diverse needs of any golf course. With its affordable pricing and no contracts or startup costs it becomes an obvious choice. It also offers multiple payment options.
Built in Tee Sheet Management: Simplifying Reservation Process
One notable strength of Lightspeed Golf is its built in tee sheet management system. This feature makes it easy for golfers to book tee times either online or through the shop. It ensures an organized reservation process while allowing golf course staff to efficiently manage the tee sheet by preventing conflicts or overbooking. This optimization helps create a good experience for all golfers.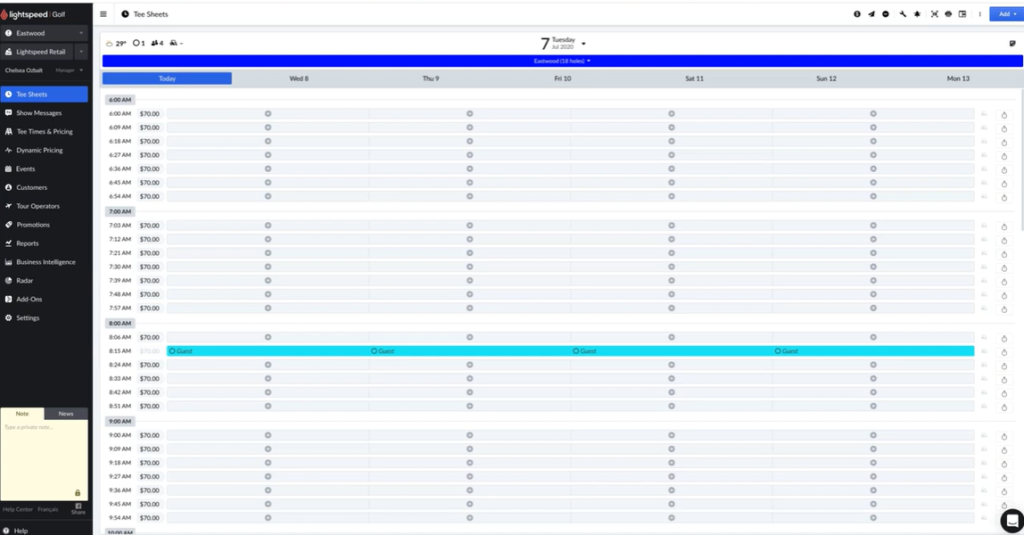 Pro Shop Retail Management: Optimizing Operations Boosting Sales and Efficiency
Lightspeed Golf provides best solutions for managing retail operations in pro shops. With its retail management tools golf courses can easily keep track of inventory, streamline sales transactions and generate sales reports.
These tools empower shop staff to maintain inventory levels ensuring that golfers have access to a wide range of high quality golfing equipment and apparel. Moreover the systems sales analytics offer insights into customer preferences enabling golf courses to tailor their offerings to meet the demands of their valued golfers.
Member Management with House Accounts: Special Treatment for Loyal Customers
Recognizing the significance of customers Lightspeed Golf offers member management capabilities with house accounts. This feature simplifies payment handling for members and enhances customer satisfaction while encouraging repeat visits. The systems ability to manage membership tiers and associated benefits ensures that golf courses can provide services tailored specifically for their esteemed members.
Online Booking with Prepayment: Convenience and Efficiency Combined
One of the advantages of Lightspeed Golf is its booking feature, which includes a secure prepayment option. Golfers can conveniently reserve tee times in advance while reducing wait times and simplifying the check in process upon arrival. This enhances golfer complaisance and experience. Also improves operational efficiency, for the entire golf course.
Self Service Check In Kiosks: Reducing Wait Times and Crowding
Golf enthusiasts will surely appreciate the convenience of self service check in kiosks offered by Lightspeed Golf.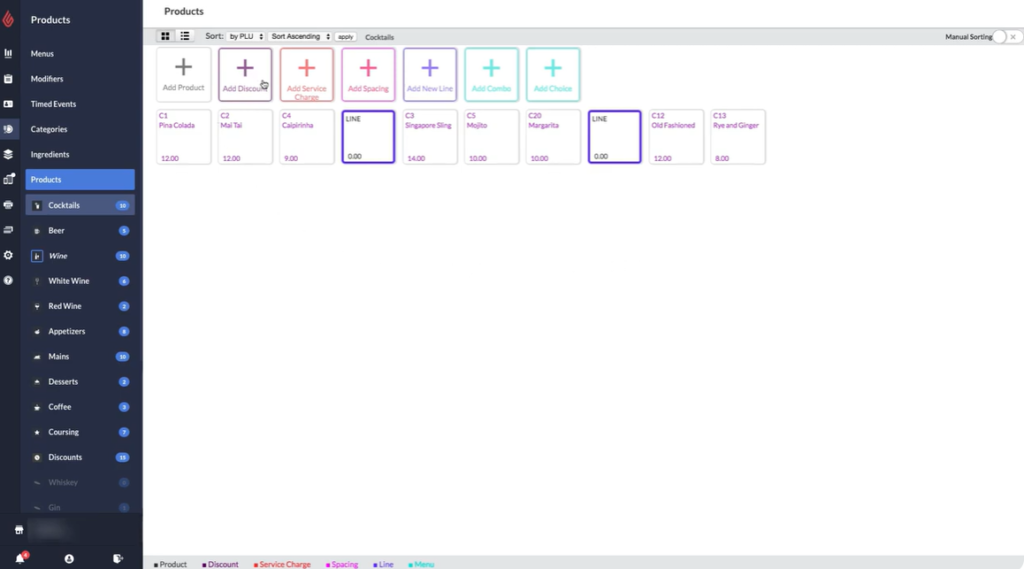 These user friendly kiosks enable players to register and check themselves in without relying on staff assistance ultimately reducing wait times and congestion, in the shop during peak hours. This automated system significantly streamlines the check in process ensuring a flow of play on the golf course.
Digital Scorecards: A Contemporary Approach to Tracking Scores
Say goodbye to paper scorecards. Lightspeed Golf introduces scorecards that simplify score tracking for golfers. Players can conveniently input their scores digitally. This reduces paper waste and also promoting an eco-friendly approach to the game. Furthermore these digital scorecards allow golf courses to gather players' data. Thus, giving insights into improving course operations and understanding player behavior.
Online Marketing Features: Expanding Reach for Golf Courses
In todays era online marketing plays a role for businesses across various industries, including golf courses. Recognizing this importance Lightspeed Golf offers marketing features that empower golf courses to engage with their audience through targeted promotions, email campaigns and seamless integration with social media platforms. Leveraging these marketing tools helps attract players retain existing customers and foster a vibrant online community, for the golf course.
2. Clover POS
Clover POS has emerged as one of the contenders, in Point of Sale (POS) systems offering an efficient solution for businesses of all sizes. With its attractive hardware design, interface and straightforward setup process Clover POS has gained a reputation for providing a user friendly experience.
Sleek Hardware: Combining Aesthetics with Functionality
One of the impressions you get from Clover POS is its sleek hardware design. The stylish yet compact devices not enhance the appearance of your checkout counter. Also contribute to maintaining an organized workspace. Apart from their looks Clovers hardware is designed with practicality in mind – featuring user touchscreens and responsive interfaces that streamline transactions while ensuring quick service, for customers.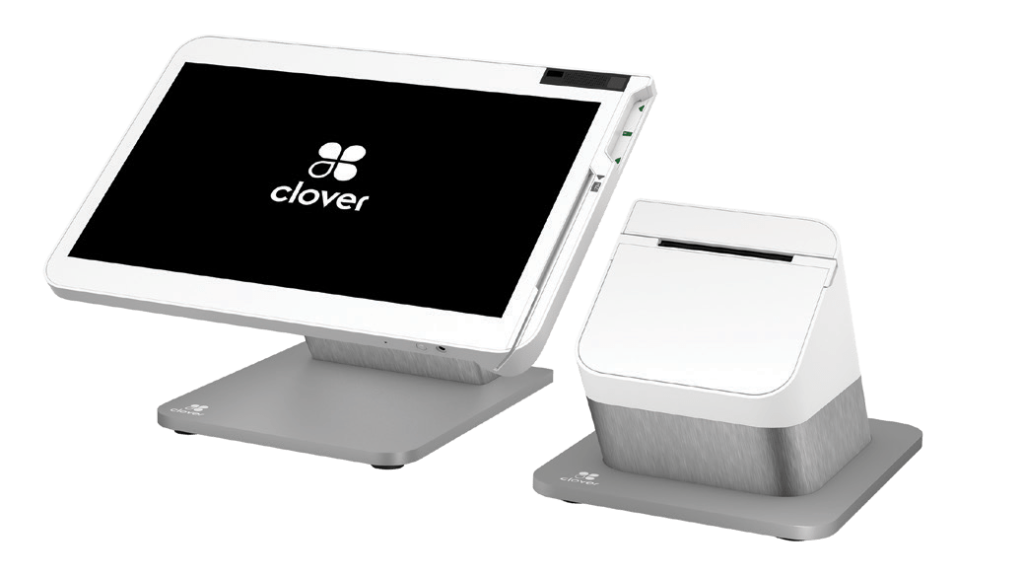 Customizable Interface: Tailored to Meet Your Business Needs
Clover POS understands that every business is unique; hence it provides an interface that allows merchants to personalize the system according to their requirements.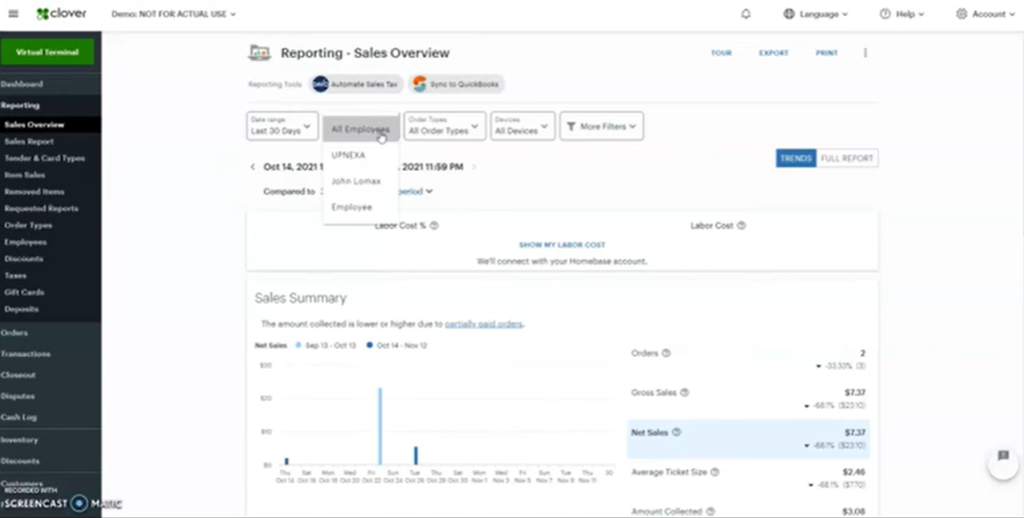 By providing the option to customize layout, colors and branding businesses can create an experience, for their employees and customers. This flexibility ensures that the your golf course POS system aligns with the atmosphere and brand identity of the business.
Simplified Setup: Reducing Downtime and Hassle
Setting up a golf course POS system can be overwhelming. Clover POS aims to simplify the process. Its user friendly setup and intuitive onboarding allow businesses to quickly start using the system minimizing any downtime or extensive training required. This approach empowers merchants to focus on their core operations without being burdened by installation procedures.
Integration with Quick18 TeeSheet: Streamlining Golf Course Operations
For golf courses Clover POS seamlessly integrates with Quick18 TeeSheet, a leading tee sheet management system. This integration enables management of tee times ensuring scheduling without conflicts. Golfers can conveniently book tee times while staff optimizes course availability to enhance the golfing experience.
Enhanced Retail and Inventory Features; Boosting Sales and Efficiency
Clover POS caters specifically to businesses with its retail and inventory features. The system empowers merchants to track inventory levels effectively manage stock efficiently and automate reordering processes, for operations.
By leveraging sales analytics businesses can acquire insights, into customer preferences. These insights empower them to make informed decisions that optimize sales and inventory management.
To take inventory management to the level Clover POS offers features like modifiers and tracking. Modifiers enable businesses to provide options for their products catering to customer preferences. Additionally inventory tracking enables monitoring of stock levels preventing stockouts and ensuring a supply of popular items.
Email Invoices to Customers: Streamlined Billing
Simplifying the invoicing process Clover POS allows businesses to directly send email invoices to customers from the system itself. This feature ensures billing. Facilitates seamless communication with clients ultimately enhancing payment collection efficiency.
Add Features with Clover App Market: Customizable Functionality
The Clover App Market presents an opportunity for businesses seeking functionality, for their POS system. With a range of apps merchants can customize their Clover POS according to their specific needs and expand its capabilities as their business grows.
3. Square POS
In the world of golf courses POS systems Square POS has made a name for itself as a standout option. It offers a range of features that cater to all types of businesses. One thing that sets Square POS apart is its offer of a POS system and free online store.
Free POS and Free Online Store: A Cost-Effective Solution
Square POS is particularly appealing because it doesn't require any investment. Businesses can use the POS system at no cost, which makes it a budget friendly option, for startups and small businesses aiming to reduce expenses. Moreover Square provides an online store platform that allows merchants to broaden their customer base and sell products online without having to spend money on creating an eCommerce website.
Easy to Use: Streamlined Operations
Square POS has received recognition, for its user interface, which aims to make transactions easier and streamline operations. The intuitive design enables merchants to navigate the system reducing the learning curve, for both staff and business owners. This user friendliness ensures a checkout experience ultimately leading to increased customer satisfaction.
No Contracts: Flexible and No Strings Attached
Unlike other providers of other golf course POS systems Square POS provides its services without imposing long term contractual obligations on businesses. This level of flexibility empowers merchants to utilize Square POS without any commitment granting them the freedom to explore options if necessary. The absence of contracts renders it a risk free choice, for businesses seeking a solution.
Integrations with Birrdi & Easy Tee: Enhancing Golf Course Management
For golf courses, Square POS offers seamless integrations with Birrdi and Easy Tee, two leading tee sheet management systems. This integration empowers golf courses to manage tee times efficiently, simplify scheduling, and optimize course availability for golfers. The seamless data exchange ensures a smooth and enjoyable golfing experience for players.
Basic Retail/Inventory Management Features: Efficient Stock Control
Square POS includes basic retail and inventory management features that cater to businesses selling physical products. Merchants can track inventory levels, receive alerts for low stock, and automate reordering processes. While not as extensive as some advanced inventory systems, these features provide adequate stock control for many small businesses.
Compatibility with iOS and Android: Versatile Device Options
Square POS offers versatility in device choices, as it is compatible with both iOS and Android platforms. Merchants can use their preferred smartphones or tablets to process transactions, making it a convenient and accessible solution for businesses of all types.
Onscreen Tipping with Email Receipts: Enhancing Customer Experience
Square POS provides an onscreen tipping feature, allowing customers to add tips directly on the screen during checkout. This feature is particularly valuable for businesses in the service industry, where tipping is common. Additionally, Square POS sends email receipts to customers, providing a convenient and eco-friendly way to share purchase information.
Online Ordering and Online Checkout Links: Embracing Digital Commerce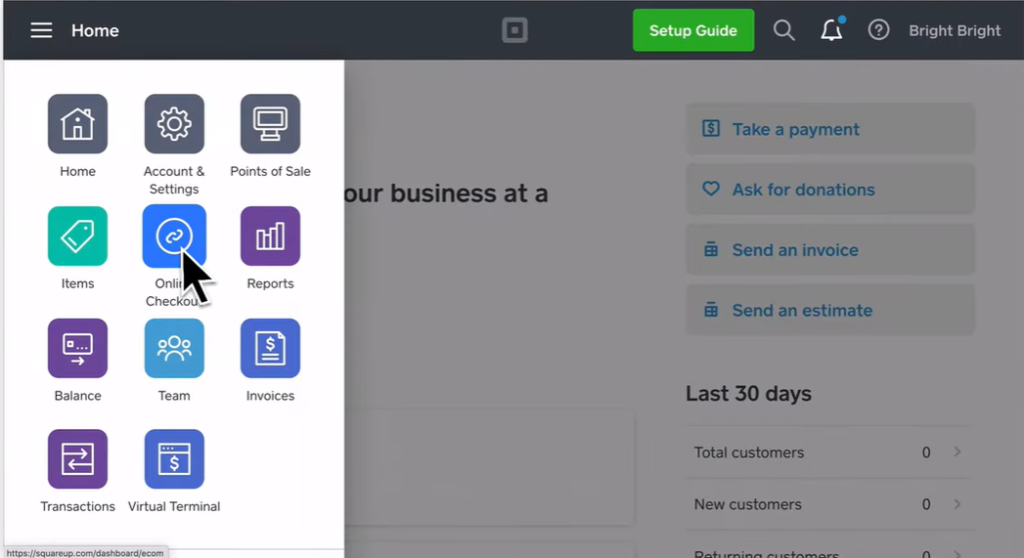 In the digital age, online ordering has become crucial for many businesses. Square POS offers online ordering capabilities, allowing customers to place orders for pickup or delivery through the business's website or social media platforms. Furthermore, merchants can generate online checkout links, simplifying the payment process for customers when conducting remote transactions.
4. EPOS Now
Epos POS has built a reputation, for being a versatile and comprehensive Point of Sale (POS) system that caters to the needs of businesses across various industries including golf courses. It offers a range of features useful for golf courses.
All-In-One System: Streamlining Business Operations
Epos Now POS stands out as an all-in-one system, encompassing a wide array of features that businesses need to run their operations smoothly. By consolidating various functions into a single platform, Epos Now simplifies the management of sales, inventory, and customer relationships, optimizing overall efficiency and reducing the need for multiple software solutions.
Apple & Android Hardware: Flexibility in Device Choices
Recognizing the importance of device compatibility, Epos Now POS supports both Apple and Android hardware. Businesses have the freedom to choose their preferred devices, be it iPads, iPhones, or Android tablets and smartphones, making it a versatile solution that fits seamlessly into their existing technology infrastructure.
24/7 Customer Support: A Dedicated Support System
Epos Now understands the significance of reliable customer support. With its 24/7 customer support, businesses can access assistance at any time, ensuring prompt resolutions to technical issues and providing peace of mind for merchants who rely on uninterrupted POS operations.
Easy to Use: Streamlined User Experience
Epos Now POS boasts an easy-to-use interface designed to simplify operations and facilitate efficient transactions. Its intuitive design reduces the learning curve for staff, allowing for quick staff training and minimal disruptions during the onboarding process.
Retail & Hospitality Features: Adapting to Different Business Needs
Epos Now POS caters to both retail and hospitality businesses, offering a range of features tailored to each industry's specific requirements. From retail inventory management to restaurant table ordering, the system can seamlessly adapt to different business models, making it a flexible choice for a wide range of businesses.
Automated Purchase Ordering: Streamlining Inventory Management
Epos Now POS eases the burden of inventory management with automated purchase ordering. The system can automatically generate purchase orders based on stock levels, ensuring businesses have the right amount of inventory on hand, reducing stockouts, and optimizing inventory turnover.
Capture Customer Information at Point of Sale: Enhancing Customer Insights
Epos Now POS allows businesses to capture customer information at the point of sale, creating valuable customer profiles. This data capture facilitates targeted marketing efforts and personalized service, enhancing customer satisfaction and fostering stronger customer relationships.
Mailchimp Email Marketing Integration: Expanding Customer Reach
Epos Now POS integrates with Mailchimp, a popular email marketing platform. This integration enables businesses to leverage email marketing to reach their customer base, promoting promotions, and nurturing customer relationships.
Integrated Accounting with QuickBooks, Sage, or Xero: Simplifying Financial Management
Epos Now POS streamlines financial management by integrating with popular accounting software such as QuickBooks, Sage, or Xero. This integration ensures that sales data and financial information are seamlessly transferred to accounting systems, simplifying the financial reporting process.
5. Revel Systems
Revel Systems POS has established itself as a leading provider of cutting edge Point of Sale (POS) solutions specifically designed for iPads. It is well known for its features, enterprise grade capabilities and reliable offline mode. With Revel Systems businesses of all sizes can enhance their operations significantly.
Advanced iPad POS: A Leap into the Future
Revel Systems POS sets itself apart with its advanced iPad-based POS, providing businesses with a cutting-edge solution that combines sleek hardware with powerful software. The intuitive iPad interface streamlines transactions, enabling swift and efficient service for customers. This forward-looking approach keeps businesses at the forefront of technology, enhancing the overall customer experience.
Highly Customizable: Tailored to Unique Business Needs
Revel Systems POS recognizes that no two businesses are the same. Its highly customizable features allow merchants to tailor the system to their specific needs, from customizing the user interface to configuring workflows that align with their unique operations. This adaptability ensures that Revel Systems can cater to businesses across various industries, delivering a tailored solution for each.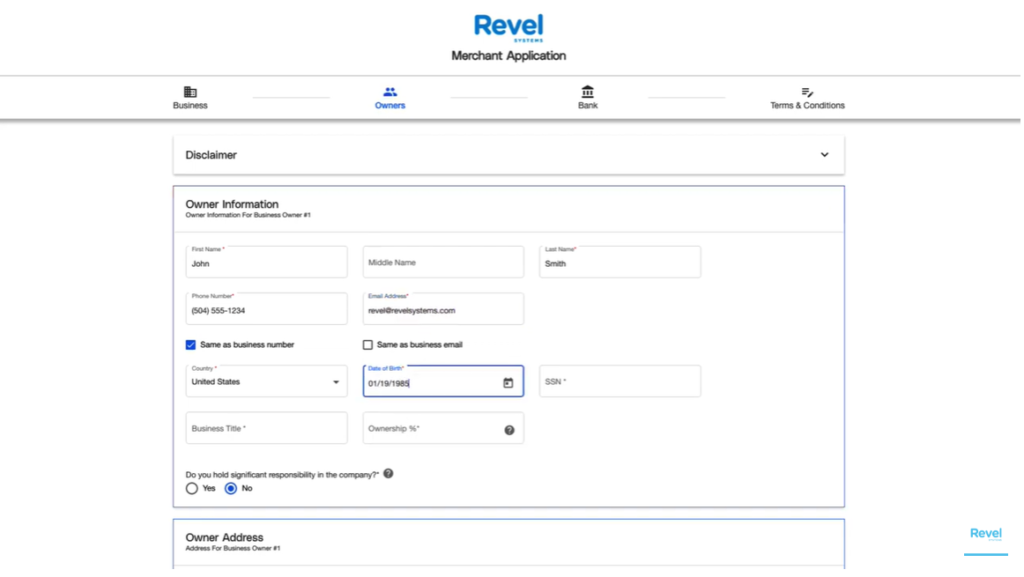 Enterprise-Capable: Scaling for Success
Revel Systems POS is built to accommodate enterprise-level operations. With its scalability and robustness, the system can handle the demands of large, multi-location businesses with ease. The seamless management of multiple locations streamlines operations and centralizes data, making it a powerful tool for growing businesses.
Strong Offline Mode: Uninterrupted Performance
In today's fast-paced world, business downtime is not an option. Revel Systems POS features a strong offline mode that ensures uninterrupted performance even during internet outages. Transactions, inventory management, and reporting continue seamlessly, safeguarding business operations and customer service.
Multilocation Management: Centralized Control
Revel Systems excels in multilocation management, providing businesses with centralized control over multiple sites. This feature streamlines reporting, inventory management, and employee administration, fostering consistency and efficiency across all locations.
Open API: Seamless Integrations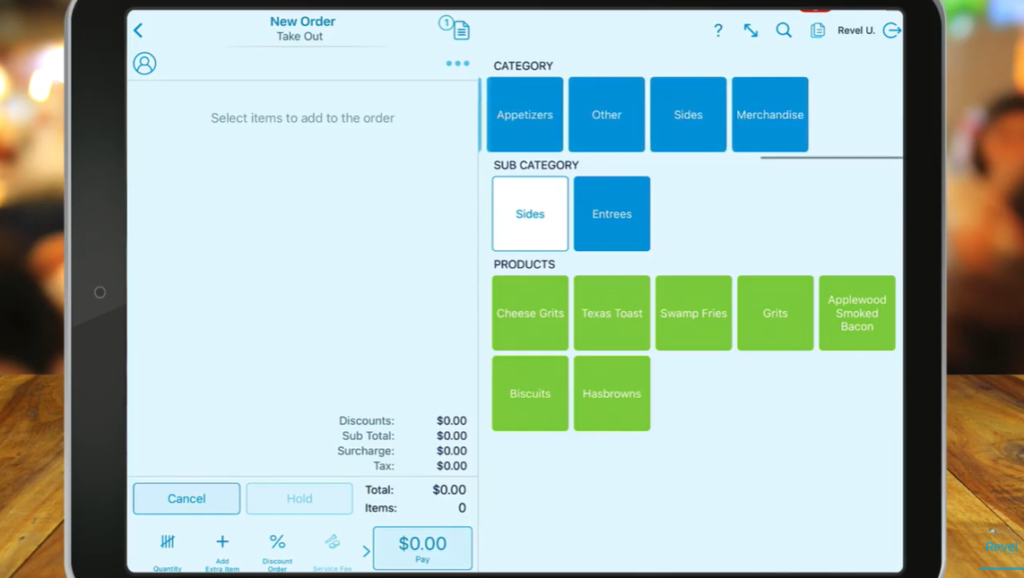 Revel Systems POS embraces open architecture with its API, enabling seamless integrations with third-party software and services. This open ecosystem allows businesses to integrate their preferred solutions, enhancing the overall capabilities and efficiency of the POS system.
Full QuickBooks Integration: Simplified Accounting
For smooth financial management, Revel Systems POS offers full integration with QuickBooks, a popular accounting software. This integration ensures seamless synchronization of sales data and financial information, simplifying the accounting process for businesses.
Employee Management & CRM: Empowering Workforce and Customer Relationships
Revel Systems POS offers robust employee management features, streamlining staff scheduling, time clock management, and performance tracking. Additionally, the CRM functionality allows businesses to capture and manage customer data, enabling personalized service and targeted marketing efforts.
6. FOREUP POS
ForeUP POS has positioned itself as a leading Point of Sale (POS) system specifically designed for golf courses. Offering a range of golf features this all inclusive solution simplifies operations, enhances the customer experience and optimizes revenue management. In this review we will delve into the strengths of ForeUP POS.
Built-in Tee Sheet Management: Streamlining Reservations
ForeUP POS excels in managing tee times with its built-in tee sheet management feature. This powerful tool enables golf courses to efficiently schedule and manage tee times, avoiding conflicts and ensuring a seamless golfing experience for players. The user-friendly interface simplifies the process for both staff and golfers, optimizing the course's schedule and maximizing utilization.
Built-in Membership Management: Empowering Golf Course Members
ForeUP POS goes beyond tee sheet management, offering built-in membership management capabilities. This feature streamlines the administration of golf course memberships, from sign-ups to renewals. Golf course members can access their accounts through a customer-facing portal, providing them with easy access to account information, tee time reservations, and membership benefits.
Compatible with Any Device: Versatility in Device Choices
ForeUP POS provides versatility by being compatible with any device. Whether it's a desktop computer, laptop, tablet, or smartphone, golf course staff can access and utilize the POS system on their preferred device. This adaptability ensures seamless operations across different platforms and devices.
Online Tee Time Bookings with Automated SMS Reminders: Reducing No-Shows
ForeUP POS enhances customer convenience with online tee time bookings. Golfers can conveniently book tee times through the golf course's website or mobile app, simplifying the reservation process. Automated SMS reminders further decrease no-shows, optimizing course utilization and improving customer satisfaction.
Member Billing with Customer-Facing Portal: Simplifying Billing for Members
For golf course members, ForeUP POS streamlines billing with its member billing feature. Members can access billing information and make payments through the customer-facing portal, providing a convenient and transparent billing experience.
Renewable Passes for Memberships: Managing Membership Access
With renewable passes, ForeUP POS enables golf courses to offer flexible and customizable membership options. Golfers can purchase renewable passes for specific timeframes, granting them access to the course and its amenities and enhancing membership management.
Employee Management Features: Streamlining Workforce Operations
ForeUP POS offers a range of employee management features, including individual shift reports, SwipeCard login, tip entry, and tip sharing. These features simplify workforce management, enhancing efficiency and ensuring accurate tracking of employee performance.
Custom Mobile App and Mobile Payments: Embracing Mobile Convenience
ForeUP POS offers custom mobile apps for golf courses, providing a branded platform for golfers to access tee time bookings, membership information, loyalty points, and more. Additionally, mobile payments enhance convenience for golfers, allowing them to make transactions using their smartphones.
Golf Websites and Marketing Services: Expanding Online Presence
ForeUP POS provides golf courses with golf websites and marketing services, expanding their online presence and attracting more customers. These services encompass website development, SEO optimization, and marketing strategies tailored to golf course needs.
10 Tips To Choose The Best Golf Course POS Systems
Now you know the top 6 best golf course POS system, the question arises about which POS exactly suits your requirements. So here are 10 most important tips for you to choose the best POS for your golf course.
Golf Course-Specific Features: We suggest searching for a POS system that is specially made for golf courses. The perfect POS should come with tee sheet management, membership management, online tee time bookings and automated SMS reminders to minimize no shows. Moreover having features, like point based loyalty programs and renewable passes, for memberships can improve customer satisfaction and encourage them to stay with you.
Ease of Use: Having a POS system that's easy to use is crucial. This ensures uninterrupted operations and efficient staff training. It's important for the system to have a user-friendly interface that allows staff members to process transactions manage tee times and access customer information in a simple manner.
Compatibility and Device Flexibility: Ensure the POS system is compatible with various devices, such as iPads, tablets, and smartphones. This flexibility allows staff to use their preferred devices, enhancing convenience and adaptability.
Offline Mode: Golf courses often have areas with limited internet connectivity. Choose a POS system with a strong offline mode that allows transactions and other essential functions to continue seamlessly, even without an internet connection.
Integration and Reporting Capabilities: Find a point of sale (POS) system for your golf course that can seamlessly integrate with software and services including accounting software, like QuickBooks, marketing tools and customer relationship management (CRM) systems. Additionally it's important to prioritize reporting features that offer insights, into revenue, customer behavior and inventory management.
Customer Support and Training: Select a POS provider that offers reliable customer support and training. This support is essential during the implementation phase and ongoing operations, ensuring that your staff can efficiently use the POS system and troubleshoot any issues that may arise.
Security and Data Protection: Golf course POS systems need to be highly reliable and secured when it comes to data protection. Golf is the game of rich and elite and any data leak can be damaging to the customer as well as the golf course. So always use a golf course POS system that prioritizes security and data protection.
Cost and ROI: Consider the overall cost of the golf course POS system, including hardware, software, and any ongoing fees. Assess the return on investment (ROI) potential, considering the efficiency gains, improved customer experience, and potential revenue growth the POS system can bring to your golf course.
Scalability: A golf course POS system should be scalable. It should accommodate new and multiple features as your business grows. It should be easily upgradable and robust in function. It should be adaptable and flexible so that you do not have to switch to other POS system in future.
References and Reviews: Last but not the least, do not buy a golf course POS system for your golf course that has bad reviews. Reviews are important. You might like a feature of any specific POS but if you see other customers saying negative about it online, then that POS can be risky. References and reviews can give you the actual capability of any POS system.
Frequently Asked Questions (FAQs)
Why do golf courses need a POS system?

Golf course POS systems help in streamlining the entire process that includes client management, staff management, billing, inventory, loyalty programs and memberships.

Can I access the golf course POS system on different devices?

All cloud-based golf course POS systems offer the ability to access the system from different devices.

Will my golf course POS work offline?

Yes. Most of the popular golf course POS systems work offline. But, inquire before you buy.

Can golf course POS systems be integrated with other software?

Yes. Almost all the modern systems can be easily integrated with other software like QuickBooks. Some also provide API for integration.