A point-of-sale system can do a lot more for your business than just allow you to take payments. These days POS systems come with robust software that can provide you with reports, inventory tools, and more. Furthermore, each payment system provider will have its own way to manage fees depending on which tools and services you use.
Square, for instance, has a wide variety of PoS systems, and their pricing structure reflects this. While they can be a great choice for retailers, understanding their fees and services is crucial if you want to be certain they are the right fit for you.
In this article, you'll have a look at Square's fees for their point of sale systems, their additional services, and review some examples of what their monthly costs could look like for a business.
Square Fees Explained
Square costs are deducted when a transaction is completed, which include tax and gratuity. This happens before the cash is deposited into your account, rather than deducting a full month's worth at a time. In the United States, Square accepts both debit and credit cards. Unfortunately, the latter does not support PIN debit. Canada's Square-enabled retailers, however, can accept debit transactions from Interac.
Square's fees for their individual programs are as follows:
Fees for Square POS Card Readers
With Square's POS mobile card readers, you will pay 2.6% plus $0.10, no matter what the card is (chip, gift, or NFC). These work on several devices, including tables and smartphones. This applies as well to organizations that choose Square Terminal or Square Register, Square's all-in-one hardware solutions.
For customers who joined after August 2019, all pricing has been set to 2.6% plus $0.10 across the board. There are also certain paid monthly plans that qualify for Square's 2.5% plus $0.10 rate.
This type of pricing is referred to as flat-rate pricing, as opposed to tiered pricing, subscription pricing, or interchange-plus pricing. In essence, flat rates standardize your processing rates, which means that small transactions are more expensive and larger transactions are less expensive. Interchange-plus or subscription pricing is recommended for credit card transactions, but some organizations may prefer Square's fixed rates for transactions.
Additionally, Square's flat-rate pricing offers advantages for processing cards with higher interchange charges, such as American Express. The Square fee is the same for all cards. In other words, Mastercard and Visa cards carry a higher markup over interchange, but Amex as well as many rewards/business cards carry a lower markup.
Fees for Square Online
Regular online transactions are included in Square's online fee. This includes Square Online Checkout, Store, billing, and their ecommerce API when a card on file isn't used. The fee for card-not-present purchases is higher than for point-of-sale purchases, and it amounts to 2.9% plus $0.30.
This is also the same fee paid by Stripe, a third-party processor that specializes in online transactions and uses flat-rate pricing. While this is higher than the average cost of an online transaction, which ranges between 2.3% and 2.5%, it is not that far above. Plus, Square offers a lot of additional value.
Fees for Square Invoice
For each online invoice sent, Square charges 2.9% plus $0.30, except when customers use Card on File. Due to this, this transaction incurs a fee of 3.5% plus $0.15. The reason for this is that these transactions are card-not-present and require additional security.
A 1% fee is charged for ACH payments made through Square, with a minimum of $1. Fees are applied when the payment is received.
Fees for Square Virtual Terminal and Keyed Entry
Square also charges a flat rate of 3.5% plus $0.15 for virtual terminals and keyed entry terminals. While Square's percentage rate is higher than its competitors (PayPal's is 3.1% and Shopify's is 2.9%), the flat fee is half as expensive at $0.15 instead of $0.30. At least for keyed-in transactions, Square is cheaper for smaller transactions but more expensive for larger ones.
Square's applications or virtual terminal are considered the riskiest method of entering card-not-present transactions, leading to the higher cost. This includes the use of saved card information as an alternative to swiping, dipping, etc. A defective chip card that cannot be swiped might have to be manually entered into this machine in order to accept payments over the phone.
Pricing Structure for Square's POS Systems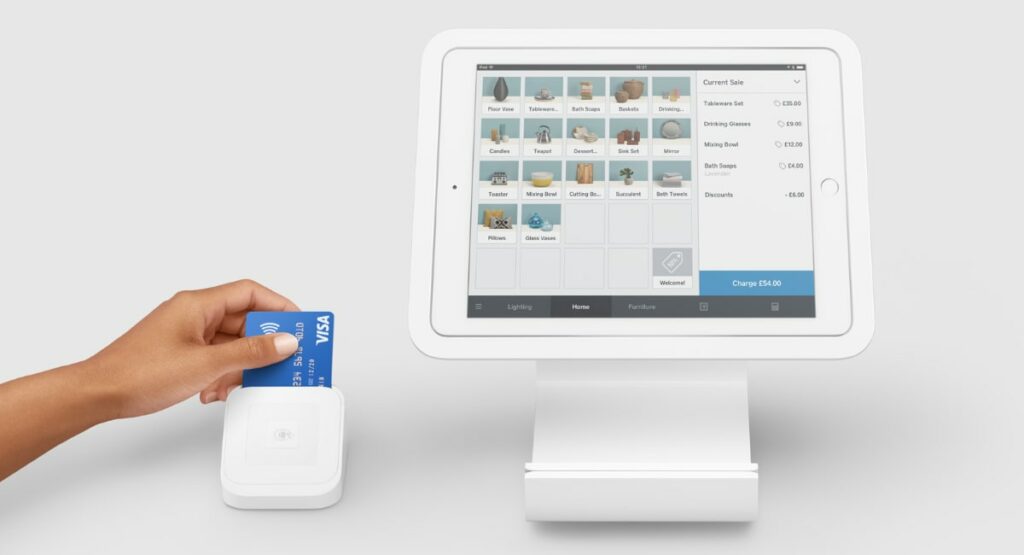 Square offers a free plan for all its different POS systems, with additional features available at a cost. Furthermore, Square's specialized software services are now available for free for all of them. Some of the free tools include inventory management, reporting, and personnel administration.
If you choose Square POS, you'll only be responsible for hardware costs unless you decide to purchase other features, such as loyalty schemes (starting at $45 per month).
Their different options are as follows:
Square Retail
Square for Retail is often confused with Square Point of Sale because both products are free. Square for Retail's free version, however, has fewer features than Square Point of Sale, so if you're trying to make the most of your no-cost investment, you're better off with the other product.
Square for Retail's plans are as follows:
Free plan: The free plan supports an unlimited number of devices and locations. A basic inventory tool and a free web store are also included. The standard processing fees are 2.6% plus $0.10 (in person) and 2.9% plus $0.30 (online).
Plus: The Plus plan costs $60 per location per month. Additionally, to the free plan's features, it includes inventory tools, extensive retail reporting, and Square Team Management. Square also offers its elusive 2.5% plus $0.10 (in person) rate. However, online transactions still carry a 2.9% plus $0.30 fee.
Premium: Customers processing more than $250,000 per year are eligible for special pricing. Individually negotiated plans that include all the features of the Plus plan plus discounts on additional Square services.
Square Appointments
The Square Appointments software combines booking and point-of-sale functionality. It is designed for small businesses with booked appointments (such as massage parlors or spas).
Square Appointments' pricing is determined by the number of workers with whom clients can schedule appointments:
Free if only a single employee or lone proprietor is needed, with transaction fees of 2.6% plus $0.10.
A monthly fee of $50 is charged for two to five employees. Additionally, transactions are handled at Square's lowest 2.5% plus $0.10 fee.
The rate is $90 per month for six to ten employees. Additionally, Square charges a 2.5% + $0.10 fee on all transactions.
Square Restaurants
The company has released Square for Restaurants as its first industry-specific application, and it is free. In contrast to Square for Retail, Square for Restaurants comes with a number of unique features by default.
These features include:
Fast-order entry
Customer support from Monday to Friday, 6 a.m. to 6 p.m.
Table, order, and menu management
Multilocation administration
Remote device management
Open checks
Auto gratuity
Dark mode
Food preferences
Iterate items
Square Team Management
Advance reductions
Everything described above is free, and infinite devices and locations are supported. Square also offers a Plus plan that costs $60 per month plus an additional $40 per location. It has the following extra features:
24/7 customer assistance
Closure processes
Automatic item counts and 86ing
Shared device configuration
Seat and Course management
Live sales
Innovative reporting
Reactivate closed checks
Shift accounts
Day-ending and section sales reports
Automatic gratuities, including party size minimums
Lastly, Square Team Plus Premium includes everything in the Plus package as well as discounts on additional Square services.
Viewing Your Fees in Square's Dashboard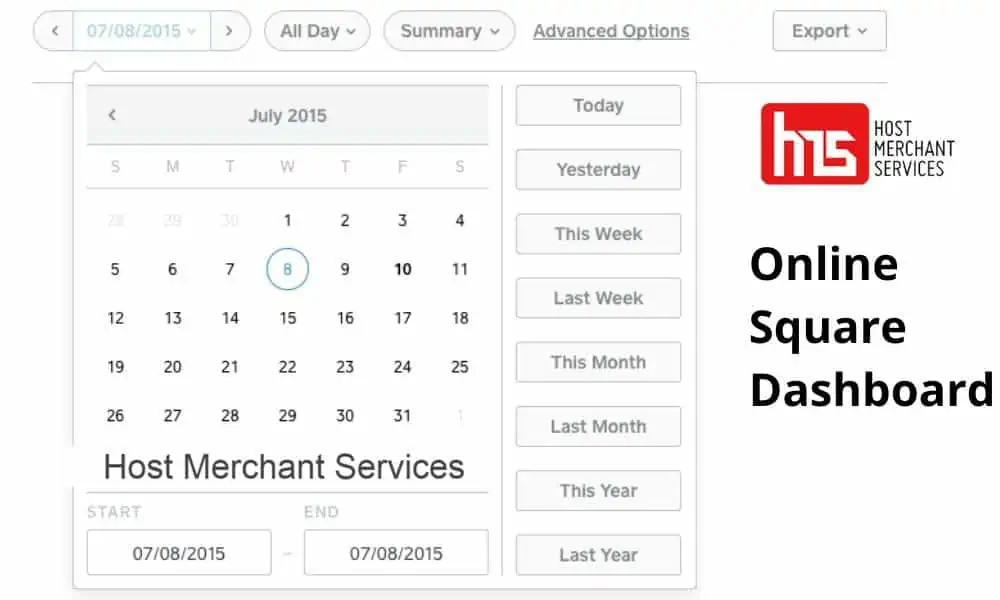 The Square Point of Sale app and Square's online dashboard allow you to view your costs in multiple ways. Instead of waiting for a monthly bill, you can view individual costs at precise times. If you discover that you have unintentionally enrolled (or have been enrolled) in a service that you do not want, you can take swift action to reverse that.
There are three ways to present fee details:
Transfers: The view by transfers is located in the Balance section of the sidebar. By selecting a date range, you can select multiple transfers and view the associated fees.
Time Period: Reports have a section for Time Period in the Sales section. Choose a date range for the Summary of Sales. There will be a list of fees charged during the period in the Fees column of the report.
Payments: The Sales menu also provides access to Payment. You can narrow your search by choosing a date range, then selecting a transaction.
Square Costs for Other Services
Square is an all-inclusive platform with numerous add-ons for organizations seeking additional functionality. While these are not required to manage transactions, they may be worth considering if they meet your particular company's needs:
Square Banking
Square Checking accounts are available to anyone who registers for Square's merchant services. Square does not charge a service fee, minimum balance, monthly fee, overdraft fee, or ATM fee.
Currently, this is the most convenient method for expediting deposits. You will have access to your Square checking account instantly if you have a Square Banking account. You can then access the funds using your Square Debit Card or the provided checking service.
Payroll
For $29 per month plus $5 per employee per month, you can receive timekeeping, direct deposit, vacation and sick leave records, payroll tax filing, and more. Square also supports hourly earnings, salaries, and flat payments. There is also a monthly subscription-free option for contractors that costs $5 per month per contractor.
Payroll includes timekeeping, but does not include other Employee Management functions, such as permission settings. In order to use both, you will need both subscriptions.
As of now, payroll isn't available in all states, but that is likely to change in the not-too-distant future.
Team Management and Team Management Plus
Square's Team Management add-on keeps track of time. Additionally, it provides user permissions, which allow you to restrict access to specific functions. You can also modify permission levels, so you are not limited to specific roles and capabilities. However, the free version allows only one set of permissions. Square for Retail provides free tip reconciliation for employee management.
If you want more advanced features, Team Plus costs $35 per month per location, but you can try it for free for 30 days. It supports different salary rates, sales reporting, and sales reporting.
Marketing
As part of Square's customer interaction capabilities, a customer database can be used to solicit feedback and send marketing emails. Using the customer database integration, you can keep track of what consumers buy (and when they buy it) and then use this information to target clients with particular suggestions or special offers.
Rates start at $15 a month and scale based on the frequency of repeat visits.
Loyalty
Square embraces its loyalty program, as well as marketing and consumer feedback, under the term "customer engagement." With Square's digital loyalty program, you can reward clients for making recurring purchases.
A customized rewards system allows you to choose the awards, define the requirements for earning them, and name the scheme itself. The whole system operates within the Point-of-Sale application. Square also supports Square's loyalty program through Square for Restaurants and Square for Retail.
Risk Manager
Risk Manager is a technology intended to assist in the detection of online payment fraud. Square Dashboard enables you to set rules that trigger alerts when certain conditions are met during online payments. After ninety days of free trial, Risk Manager costs $0.06 for every online transaction.
Gift Cards
Square's app and dashboard allow businesses to sell gift cards and track them. The costs are the following:
Card purchases by consumers are subject to 2.9% + $0.30 per transaction.
You can get starter packs at $40.
Cards cost 99 cents per card for orders of 75.
You can upload your own artwork for custom cards. However, this requires 15 Business Days to produce and costs $0.80 for each card with a minimum quantity of 75.
Square Readers
When it comes to purchasing Square hardware, you have the following options:
Magstripe Reader: Square Reader, Magstripe Only, is a mobile accessory that lets you swipe cards. You receive one for free when you sign up with Square. Additional readers cost $10 each.
Contactless and Chip Readers: With the Square Reader, Contactless & Chip, you can accept both chip and contactless transactions. They cost $49 each.
Square Stand: This is Square's premier countertop POS system that connects to an iPad. It is available for $169 outright or for $16 per month for 12 months.
Square Terminal: The Square Terminal is an all-in-one device for processing payments. It costs $299 or $27 per month for 12 months.
Square Register: Square Register is a point-of-sale system that combines hardware, software, and money. The package includes a tablet and consumer display and costs $799 or $39 per month for 24 months.
What Square Services Don't Include Fees?
You do receive a number of fee-related benefits from Square's flat credit card processing charges, even if they are not the cheapest. That is to say, Square does not charge you extra fees for many services.
For instance, there is no charge for:
Downloading the Square Point of Sale app
Square support
Activation
Refunds
Free Square Reader for magstripe
Chargebacks and dispute management
Next-business-day deposits
End-to-end encrypted payments
Advanced reporting tools
Account inactivity
Early termination
Account takeover protection
Active fraud prevention
This is a great deal for retailers. Other payment processors will, at the very least, charge you for a refund. Additionally, most charge a fee for chargebacks, usually between $15 and $25 on top of the transaction fee.
What is the Final Cost of Using Square?
Since there are so many variables to evaluate, the final cost of using Square can vary wildly for each user. To give you an idea of what the end costs would look like, consider the following example scenarios:
Scenario 1: Small businesses with tight budgets
Merchant 1 generates roughly $3,000 in revenue per month (average ticket price is $20), and tries to keep a tight budget. Square's app and reader are free, so they can keep things simple. With 2.6% plus $0.10, the cost per transaction would be $0.62. With approximately 150 monthly transactions, Square would cost Merchant 1 approximately $93 per month.
Scenario 2: Quick-Serve Restaurants
Merchant 2 operates a quick-service restaurant with a single location that uses Square for Restaurants, Square Stands, and two terminals to process $7,500 a month in card sales, with a $10 average ticket price. Taking into account that the gear is still being paid for, their monthly fixed costs would be around $70. There is a 2.6% plus $0.10 transaction fee for Square for Restaurants. A transaction fee of approximately $270 will apply to 750 transactions per month costing approximately $0.36 each. This means Square's fees would total about $340 per month.
Scenario 3: Multi Location Businesses
Merchant 3 has several Square Registers installed on each of its sites. Each month, the average price of a card sold in the store is $50. Assume Square Registers are still being paid for. Furthermore, assume that Merchant 3 chose the Square Retail Plus subscription to gain access to enhanced inventory features. This subscription costs $180 per month. This leaves $117 per month for three Square Registers. With 2.5% plus $0.10, the average transaction fee will be $1.25. Based on 200 transactions per month, the monthly transaction fee will be $250. So, Square would cost Merchant 3 about $547 per month.
Conclusion
Square's free plans and features give retailers a lot of tools to work with. They can be an excellent option for small businesses looking to save on costs, while still providing them with additional services and flexibility in case they decide to scale their operations.
They are a great choice if you are looking for a flat-rate payment processor with a pay-as-you-go structure that still provides a lot of great services without additional investment.