A Payment Gateway is the interface between consumers and the merchant acquiring bank that processes a payment during a consumer transaction, whether the transaction be online or in a brick and mortar store. In addition to the point of sale (POS) terminals, physical stores also need a payment gateway to complete a transaction made in person with a credit or debit card or by phone with a credit or debit card. And payment gateways are the "checkout" in online transactions where consumers enter their credit card information. 
Payment gateways vary in options available to both merchants and consumers. Sometimes merchants employ more than one payment gateway to ensure consumers have every payment option available in this fast-paced, digital world. Not all payment gateways offer payment options for international consumers. Security is a priority for merchants, making tokenization increasingly popular to ensure safe and secure transactions.
Tokenization
Tokenization is a payment method in which credit or debit card data includes a unique identification code known as a "token" used in digital transactions. Increasing the security of e-commerce payment processing, tokens allow consumers to bypass providing card data. Specifically, tokenization converts the card number into a code, or token, which is then used instead of the card number during the transaction. Keeping the real data secure, the token is unique and can only be used within the platform – or website, or the device – or smartphone that generated the code. Irreversible and useless to hackers, tokenization further increases security for consumers. Visa and Mastercard, as well as Apple Pay, Google Pay, Samsung Pay, and any banking application can generate tokens for consumers' transactions.
Types of Payment Gateways for Online Payments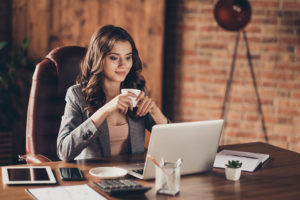 There are three types of payment gateways for e-commerce online payments: redirects, checkout on-site with payment off-site, and on-site payments. Redirects take the consumer off of the merchant's site and send them to a whole new site to complete a transaction. While this may be disorienting for a consumer, this method is also very easy to setup. 
The checkout on-site with payment off-site option allows consumers to make the payment on the merchant's site while the payment gateway actually completes the transaction behind the scenes. As with the redirect option, merchants have little to no control over the user experience for their customers, but also, as with the redirect option, merchants have access to a robust system without requiring extensive technical knowledge.
The on-site payment option is well suited for large-scale businesses, in which the merchant handles both the front end and behind the scenes portion of the transaction, placing both control over the consumer's experience and potential liability for fraud on the merchant's shoulders.
Host Merchant Services
Supporting a variety of Payment Gateways, Host Merchant Services can fulfill your processing needs. Customized to your business needs, your processing solution lies in one of our offerings: from Transaction Express, Vital, Authorize.net, NMI, Paytrace, USAePay and many more.  Solutions include all basic features such as tokenization, Quickbooks sync, ACH, level II & III data processing, and multiple MIDs, along with a number of other supported gateways. No matter the technical requirements, HMS has a fit for your business.