If you have been shopping at Walmart, you must know that the company opened the Walmart curbside pickup-and-delivery services in 2014 with three stores located near Lincolnwood, Louisiana, and Bentonville. It started as an experiment long before the COVID-19 pandemic. The company decided to focus on these experimental stores, as customers liked the idea of curbside pickup, as well as, home delivery to ensure contactless transactions and a smooth purchase process.
It was indeed one of the best ways to get your desired products, especially grocery items delivered to your doorsteps. The nine-year experiment is, however, closing. The one in Louisiana closed two years ago, while the rest of them shut down their operations on 17th February this year.
Walmart's Three Stores Shutting Down
Felicia McCraine, the director of the company, mentioned that closing the pick-up-only location was a tough decision for the company, as they were doing pretty great and customers loved the convenience. She added that they had carefully reviewed the decision and thought it through before implementing it. She mentioned that the company had learned the right lessons from operating these curbside-pickup and delivery-only stores and once they shut down, they are going to implement these strategies for their nearby stores, which serve customers across the country.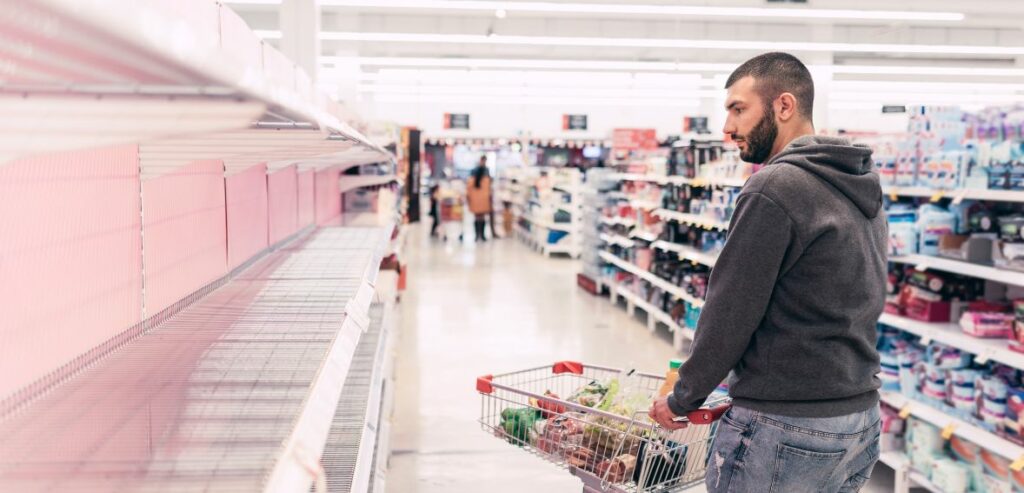 They had started these stores with the goal of expanding nationally, but within 9-year of operation, all three stores closed down. Felicia confirmed the news and expressed her gratitude toward the customers who appreciated and loved the store pick-up and delivery services. She added that the company looked forward to serving these customers at Walmart.com at all nearby stores. Keep reading to know more about why Walmart decided to abandon its nine-year test, how it will implement the new strategies in its stores, and what the closure of the pick-up-only location means for customers.
How Did Lincolnwood's Walmart Curbside Pickup and Delivery-Only Work?
The Lincolnwood store opened in 2019, was located at the site of Dominick's Finer Foods Supermarket, and was quite spacious. With a space of 41,700 square feet, Lincolnwood's curbside pickup store was significantly larger than its other two stores in Louisiana and Bentonville. The shopping journey was incredibly convenient and smooth for customers, which is why the store received tons of orders and a lot of success within a short period. Customers could place orders for groceries online either via Walmart's official app or its website.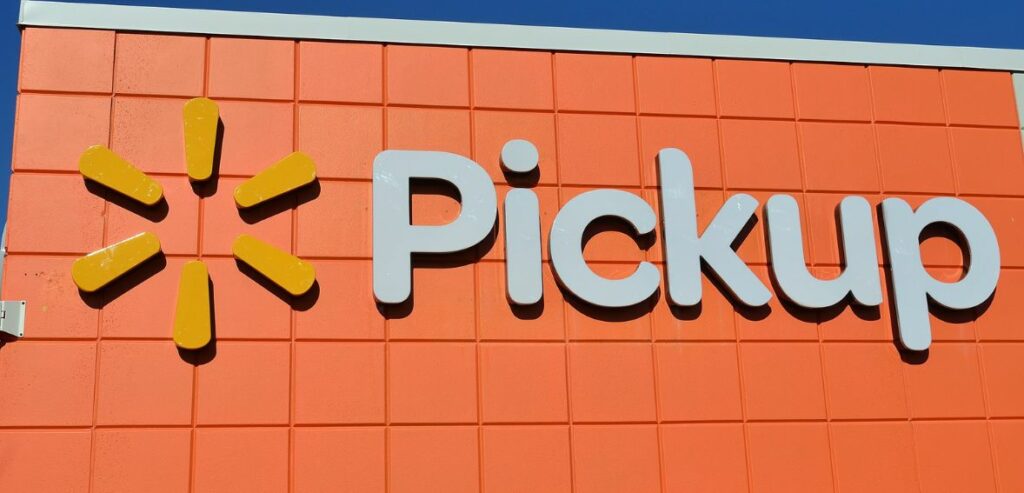 Image source: Wikipedia
They were allotted the time at which they could pick up their parcel from the given location at the parking site. During the checkout process, customers would get the chance to select a suitable pickup location from the available sites. The staff at the store would prepare the order and send a notification to the customer once the order was ready for delivery. The best part about the delivery process was the fact that customers didn't have to get out of the car and visit the store to get their groceries. The associate would arrive at the customers' location and hand them the ordered goods.
As mentioned before, Walmart started these stores to improve its delivery process across all retail store operations across the country. It was a test process that was designed to improve the efficiency and overall function of the store. You might wonder why the company would close these stores if they were doing great. Well, while the customers loved the convenience of ordering and picking things up online, the Lincolnwood store was not performing as expected.
Walmart's pick-up-only location in the Bentonville area is served in the same way as the other two stores but has a comparatively smaller retail space for storing groceries, frozen items, meat, and other produce. It had a space of 15,000 square feet and the store was capable of serving around 19 cars at once. The decision to close these three stores was solely based on the fact that the company did not receive the growth it had expected from its pick-up-only locations. The growth was a bit slow, so they decided to shut down these stores and focus more on the surrounding Walmart stores that served a larger audience.
There's no denying that Walmart is continuously trying to get the response it received during the COVID time. The company's sales had increased drastically, as more and more customers opted for online shopping and preferred home-delivery or curbside pick-up delivery services to ensure contactless shopping. In fact, the company's sales had surged by 97% as compared to the same in the previous year. In the last quarter of 2022, Walmart reported an increase in its sales by 16%.
By closing all three pick-up and delivery-only stores, the company has abandoned the entire concept and is now looking forward to making changes to its existing retail store to make the delivery and pickup process more convenient for its customers.
Were These Stores Really Sustainable?
Dave Bruno, the director at Aptos, expressed his thoughts about how the idea of offering pick-up-only services was not that sustainable. He mentioned that 47,000 square of space for a retail store was quite a problem, but the biggest issue was restraining these customers from accessing the shopping aisle. As mentioned previously, all three locations focus strictly on pickup-and-delivery-only services, meaning no customers were allowed in the store.
In addition, he believed that for a pick-up store to succeed, it should be located in close proximity to the customers' address, which again meant high rent. The space combined with the fact that customers were not allowed to enter the store and shop like usual didn't work well for the marketing. In fact, these were the reasons the marketing campaigns of Walmart's pick-up-only stores did not prove as effective as the company had planned and they had to shut down eventually.
A retail doctor, Bob Phibbs, mentioned that the idea of opening a pick-up-only store may have worked during the pandemic and post that for a small segment of people, but it's not a viable choice for all. Not everyone prefers buying groceries or any kind of supplies, for that matter, in this way. People prefer human interaction, as they are able to ask questions, walk freely in the aisle, and look at the different varieties of products before they buy anything.
They also don't mind waiting in line as long as they find their desired product and have a good shopping experience. Many researchers and retailers said that Walmart's pickup-and-delivery-only was perfect for the pandemic phenomenon, but it doesn't work as well now as it did during the lockdown period. At that time, people had no other choice than to avoid contact and any human interaction. So, the pickup-and-delivery-only store sounded right.
How Does It Affect Startups Who Have the Same Concept?
While Walmart's idea of a pick-up-only location didn't work well, it doesn't mean the startups considering the same approach shouldn't proceed. In fact, Addie's started its pickup-only store in January this year from the $10.1 million collected from the funding. They started the store in Massachusetts. As the company sets its foot in the market, the team says that the existing delivery model and shopping experiences have several shortcomings and are not up to today's standards. They are anticipating the business to grow by leaps and bounds.
Addie's Success After Walmart's Failed Concept
Currently, they have a spacious store of 22,000 square feet. A CEO of an organization said that just because the concept didn't go as planned for Walmart doesn't make it a bad idea or doesn't mean it won't work for anyone else. Walmart had to close the business for obvious reasons.
Although they came to the decision because of different factors, the main reason was the fact that the stores did not deliver the performances they expected. He added that there's still a huge market for companies, especially startups, that are planning to enter the pickup-only market and Walmart's decision to discontinue the service shouldn't affect other players.
Addie's has adopted a new and innovative approach to managing delivery operations. From inventory management to its parking lots, the company has revamped most parts of the shopping and delivery processes to ensure a positive customer experience at every stage of purchase. They offer a $20 wage to their employees, which seems pretty good and also means they might have set attractive pricing for the products.
The company is doing everything in its power to make the best of the pickup-only concept. This shows employee satisfaction, plus a competitive pricing strategy for businesses.
Many retailers and entrepreneurs have appreciated Addie's and other such startups that have rethought the delivery services and have revamped all areas of operation just to ensure a smooth and seamless delivery experience for customers. Some of them mentioned that there's no reason why these companies won't succeed.
The CEO of Addie mentioned in an interview that providing a great delivery experience to busy families should always come with a great experience for employees and the team. So, they have balanced everything. They have come up with strategies that can help people in Norwood collect products conveniently. Their main goal is to make their delivery approach mainstream so that more businesses across the country can adopt the same approach and create a flawless shopping environment for customers.
They further added that the success of the store isn't calculated based on the profit and loss account or the financial stability of the company, but how well they are able to lift other stores so they can grow at the same time.
What are the Challenges Walmart Faced?
The idea of offering a pickup-and-delivery-only solution sounds great and Walmart did pretty well during the pandemic and post that, but the stores had to eventually shut down because the demand for pickup-only stores reduced dramatically after everything resumed to normal. That said, there still are people who prefer the idea of curbside picking, but most of us want interaction and the ability to visit stores in person and buy goods from the aisle.
This not only gives us the option to discuss the good and bad about the products with the sales team, but it's easier to find a huge array of products easily, even if that means standing in long queues at the checkout center. The biggest challenge that startups like Addie's and Walmart face is the lack of traditional shopping.
As mentioned previously, many customers are okay with taking some time from their busy schedules to visit grocery stores and buy their required items in person. While that may not be the case for other stuff, like jewelry or clothes, grocery shopping is something that people prefer buying in-store. So, creating an environment and offering deals that can attract your target audience to consider your services can pose a big challenge to companies considering this concept.
JackBe, another popular curbside pickup grocery company, mentioned that within one month of opening, half of the people who purchased from their store returned for more orders. His statement clearly shows customers' positive response toward curbside pickup for grocery shopping.
Addie's, JackBe, and other grocery stores are following the same concept as Walmart, but the reason for their success is probably their better approach toward overall management and delivery operations. How they handle their teams and inventory while offering a seamless shopping experience to the customers has made a big difference to their bottom line.
Conclusion
Now that Walmart has shut down its three major pickup-only stores, we are excited to see how other businesses, especially startups, will succeed in this market. There's no doubt the market is challenging. With many people shopping traditionally, especially for groceries, the concept may not work out well for everyone. Still, the way these companies have rethought inventory and employee management while taking care of the parking lot and delivery services has made researchers believe that they might succeed. There is no reason for them to close. As of now, Walmart offers in-store shopping services. You can also buy goods online at Walmart.com.