With the rise of the gig economy and entrepreneurship, there's never been a better time to start a business. You probably already have an excellent idea, but it takes much more. A lot of paperwork and resources are involved in starting a business, which can be difficult for people to manage.
Beyond your idea, all you need to start your own business is a guide that can help you understand and navigate the process of starting your own business, which is what you'll find in this article.
Follow this comprehensive guide to start your own business in just ten steps.
10 Steps to Start Your Own Business
The following list summarizes the business-creating process into ten steps, but there are also tangential processes. You should read each item on the list carefully to ensure you don't miss any of these "mini-steps".
1. Define Your Idea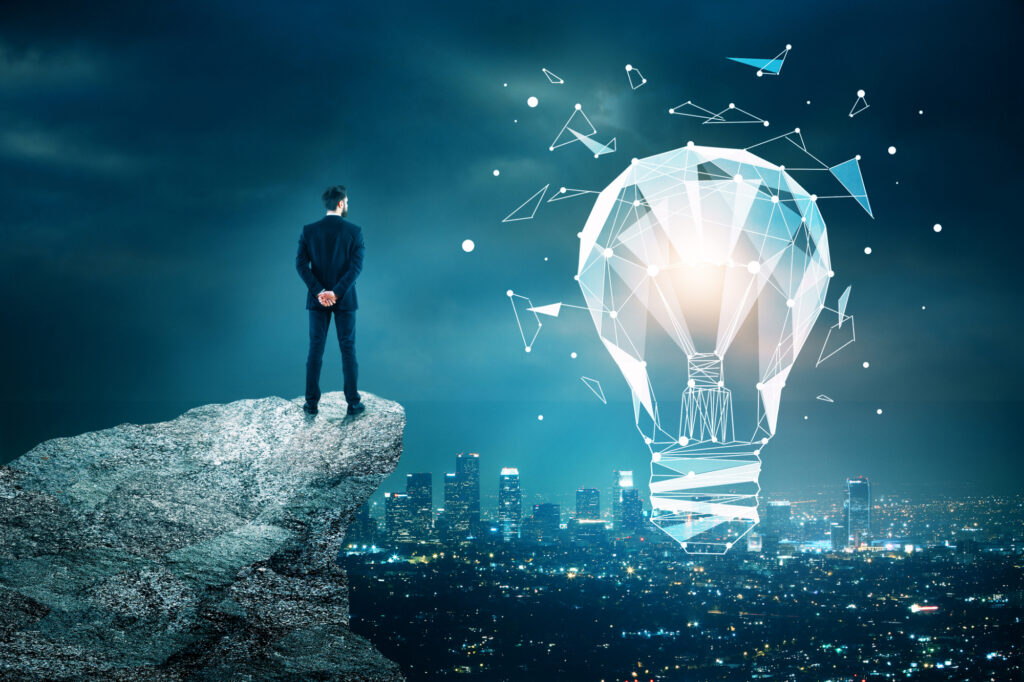 To start a business, you must decide what type of business you will run. You should conduct a market analysis to ensure that the demand is sufficient and that there is not too much competition. The challenge of finding small business ideas can be approached methodically by utilizing tried-and-true methods.
If you're starting a business, you've already decided what you want to offer online, or at least what market you will target. Check online to find out what businesses exist in your niche. Look at what other brands are doing and how you can improve. The opportunity to develop a business plan is available to those who believe they can offer something that other companies cannot (or can provide the same thing faster and cheaper).
Work out the essential details during the ideation process. If you don't like the idea or there's no market for your invention, you should come up with another one.
2. Create a Business Plan
Writing a business plan helps solidify your idea and can streamline the process of creating a business by forcing you to sit down and think things through carefully.
When you know what your "known unknowns" are, it simply means you aren't actively prioritizing finding a solution right now; this is far preferable to being caught off guard, especially if you have trouble answering these questions when seeking funding.
The following is an outline of a business plan:
Company description and name
Research on the market
Organization and administration
Itemized list of goods and services
Customer segmentation
Marketing plan
Operations and logistics strategy
Financial plan
3. Secure Funding
When you start a business, you will incur costs and need to decide how you will pay for them. Would you be able to fund your startup on your own, or will you need to borrow money? Can you set aside enough money to support yourself until your business makes a profit if you want to leave your current job to focus on your business? Calculating your initial expenditures is a good idea.
Startups frequently fail because they run out of cash before earning a profit. Starting a business can take a long time to generate sustainable revenue, so it's never a terrible idea to overestimate your budget.
Common ways to fund your startup
There are many approaches you can take to secure funding for your business. Consider the following options:
Business loans: Obtaining a business loan from a lender is a good option if you have a good personal credit history and require startup funding.
Personal investors: Entrepreneurs may seek personal investors in the early stages of their business, as well as venture capitalists or angel investors.
Grants: Many grant programs offer grants to target businesses based on various factors, such as veteran-owned, minority-owned, for-profit, women-run, and others.
Crowdfunding: You can always crowdsource funds online from a group of people if you don't wish to pursue the standard funding route.
Open a business bank account
You should open a business bank account and obtain a business credit card to simplify handling your finances. Having separate personal and professional accounts simplifies tax preparation and can streamline some financial aspects of running a business. This is very helpful if you want to learn how to start without any money.
4. Choose your business structure
The right structure combines the legal protection and financial flexibility you need. If you want to start your own business, you should carefully consider your decision when it comes to its structure.
Businesses can take on many different forms depending on their country and region. The most common are sole proprietorships, limited liability companies (LLCs), and corporations.
Types of business structures
Sole Proprietor: You should pursue a sole proprietorship if you are the only person working for the business, and it is typically the least-effort form, but it makes you personally liable for the business. It is possible to hire staff as a sole proprietor, but you will need an employment identification number (EIN), which requires registering your business.
Business Partnership: A business partnership is an association where two or more people are liable as business owners. You can partner with someone who has skills that complement your own. Bringing in someone to help your business succeed is a good idea.
LLC: An LLC is a limited liability company. The business owner is protected from financial obligation if the company is sued. One or more proprietors can form a limited liability company (LLC).
C Corporation: C corporations are business structures in which proprietors pay taxes. Corporations are owned by their shareholders, each of whom holds a fractional share. Large international companies typically use c-corporations. Small businesses can use them to raise capital by issuing stock.
Business structure factors
How do you know which business structure works best for you? Consider the following factors:
Location: Your country's laws will dictate how you can build your company and whether you need a license.
Business type: Some structures are more suitable for firms of a particular size or industry. It is not unusual for large companies to request that their suppliers and partners be included. Restructuring may be necessary if you are to work with new partners.
Partnership or solo: If you're a lone founder, you might consider more streamlined options. Having a business partner or several owners may require you to consider more complex options to ensure everything is set up and shared correctly.
5. Obtain Licenses and Permits
Getting a variety of business licenses will be necessary before your business can legally operate. For example, you need to register your company with the federal, state, and local governments. Several documents need to be prepared before registering, including:
Operating agreements and articles of incorporation: To become an officially recognized company entity, you must register with the government. The articles of incorporation of your corporation provide your company's name, purpose, corporate structure, stock information, and other information. Operating agreements are required for some LLCs.
EIN: You may need an EIN (Employer Identification Number) after your business is registered with the IRS. While this is not required for sole proprietorships without employees, you may want to apply for one to separate your personal and business taxes or save yourself the hassle if you decide to hire someone later. IRS has developed a checklist to help you determine if your business needs an EIN. An EIN can be obtained online for free if you need one.
Tax forms: To comply with your federal and state income tax obligations, you must also file specific forms. Your business structure will determine the forms you are required to file. See your state's website for information on state-specific and municipal tax duties. You may be tempted to wing it with a PayPal account and a social media site. When you start with a solid foundation, you will have fewer issues to deal with in the long run.
State or Federal permits: Some businesses require federal, state, and municipal licenses and permits to operate. You can use the SBA's database to search for licensing requirements by state and business type. You can get a company license at the municipal hall nearest you.
Step 6: Purchase Insurance
In the event of an unforeseen event, business insurance can protect your business and personal assets. There are state-specific insurance regulations and requirements, but even if your state doesn't mandate it, giving yourself and your business extra protection is still a good idea.
Listed below are a few examples of standard commercial insurance policies:
Liability protection insurance protects your company from legal actions caused by accidents, injuries, or negligence.
A commercial property insurance policy will protect your business assets from damage or destruction due to fire, storms, or theft. This coverage will also help repair or replace property, inventory, and equipment.
Workers' compensation insurance pays for the medical care of employees injured on the job and lost wages. In most states, employers must have workers' compensation insurance based on the number of employees they employ.
Step 7 – Choose Your Tools
Starting a business requires more work than one can reasonably handle. Small business owners should not underestimate the importance of good software, as it is among the best ways to lessen the heavy lifting required to run the business.
The use of software by entrepreneurs streamlines or automates repetitive tasks that don't require much input. Software can also be deployed early to help with some marketing and sales activities. While there is a risk of becoming sidetracked by too many tools, there are segments of marketing that will profit from automation from the start.
Software to help you manage
Project management: Maintaining a central location to plan your work and keep track of critical activities can be extremely helpful even if you work alone. Connective tools like Zapier are ideal for connecting and automating your most common workflows. Tools like Trello and Asana can help you stay on top of things.
Accounting software: Accounting software helps you document everything from a meal with your business partner to a large inventory order, making it one of the best ways to start your business on the right financial foot.
Website building and management: Choose an eCommerce platform or website builder that provides you with the ability to handle all of the key tasks involved in managing your business. ECommerce enterprises must consider various factors, including performance, payments and checkout, and omnichannel capabilities. You should choose a theme that complements your product lines and allows you to manage orders quickly.
Email marketing: Setting up cart abandonment and welcome email sequences can benefit companies even before their first sale. In addition to your online store, your email list is another thing that genuinely belongs to you. It allows you to communicate directly with your clients without relying on third-party algorithms.
Step 8 – Choose Your Team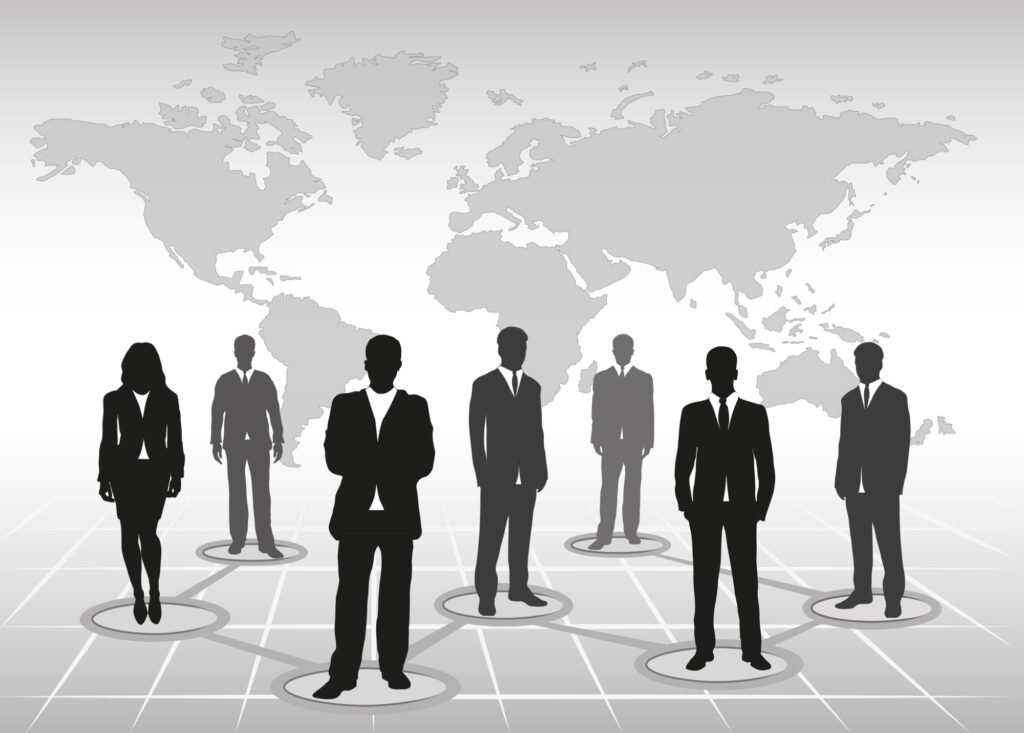 After learning how to start a business, it is time to hire workers to manage it.
What skills will you need to start your own small business? How much work will you have to do at launch? The launch timeframe and the investment amount depend on the answers to these questions.
If you intend to do all of the work yourself, you will be limited by the amount of time you have available. If you plan to hire staff, you must factor in those expenses and the time required to recruit and hire freelancers and employees.
The following positions may require hiring:
Inventory managers are responsible for updating your inventory.
Customer service coordinators are responsible for resolving customer issues.
Social media managers promote your social presence and generate interest.
Advertising experts drive traffic to your website
Graphic designers can produce the assets you need for your marketing materials.
Marketers plan and create content for emails, websites, and other campaigns.
Step 9 – Select Your Vendors
Managing a business can be challenging, and you and your staff are unlikely to be able to handle everything on your own. Companies in every field, such as human resources and business phone systems, can help you manage your business more efficiently. This is where third-party vendors come in.
It is very important to be selective when searching for B2B partners. Choosing an organization you can trust is essential because it will have access to critical and potentially sensitive business information. Experts recommend asking potential suppliers about their experience in your industry, track record with existing clients, and the type of growth they have helped previous clients achieve in our guide to picking business partners.
Step 10 – Market Your Business
Branding is more than your logo and name; it is how customers perceive you when interacting with your small business. Creating a brand and attracting a following of eager individuals to buy your product or service is the final step you need to take before you begin selling. However, building a brand from the ground up is a challenging endeavor, yet it is necessary if you want to stand out among many competitors.
Typical branding aspects include:
Logo: A logotype is a text and image-based symbol that represents your company. Choosing a logo that communicates your ideals and expresses what you do is important.
Company colors: A company's visual identity is determined by its colors, logo, and typeface. Human emotions are stirred by visuals, which reinforce your brand's position and experience.
Messaging: An identifiable voice across all your touchpoints humanizes your brand and helps you connect with your audience on a more personal level.
Brand positioning: A brand position identifies who your company serves. It tells your target audience why you are the best choice for them and what makes your services stand out.
Once you've established your brand, use these channels to promote it:
The company's website. Ensure that your online reputation is reflected on the company's website. Your website serves as digital proof that your small business exists, and many customers use the internet to learn more about a company. It is also a great way to communicate with existing and prospective clients.
Social media platforms: Use social media platforms to spread the word about your new business and offer coupons and discounts once you've launched. Choose the best social media channels based on your target audience.
CRM: The best CRM software systems enable you to store customer information to better market to them. You can reach out to your customers and interact with your target demographic by implementing an effective email marketing strategy. Creating an email marketing contact list is crucial to success.
Conclusion
Even if you summarize it to a 10-step list, starting a business is not an easy task. Each step on this list will take significant time and effort, not to mention resources. Nevertheless, it's not impossible. Start your journey to becoming a business owner if you have a solid idea for which you did sufficient research. Make sure you carefully follow each step and examine all the variables that may impact your business proposition. It's impossible to know what will happen, so it's best to be as prepared as possible.