It's not easy finding ways to improve your restaurant's profit margins while managing food and labor costs. A business' bottom line is the priority of the operation, but in a customer-facing business, going about it the wrong way can do more harm than good.
But that doesn't mean there aren't ways to improve your sales while maintaining a balance between customer satisfaction, costs, and profit margins. It's all about implementing new strategies and techniques. By using the tips below, you can improve your restaurant sales significantly.
In this article, you'll find a list of strategies you can adopt to help you improve your restaurant sales.
14 Marketing Tips to Help You Boost Restaurant Sales
From adopting new marketing channels to doing events in your restaurants and much more. Here is the list of marketing tricks that you should start using today:
1. Take Advantage of Social Media
Social media is probably used by most of your customers. You should use it too. Restaurants with a strong social media presence dominate their "unsocial" competitors. Make yourself available where your clients are.
Become a social butterfly by setting up a free social media management platform (such as Hootsuite) to monitor your channels' activity and engagement. These venues are a great way to promote your daily specials and share mouth-watering images. Your business should have a Facebook profile, a Twitter account, and an Instagram account.
Social media could be extremely useful when announcing a limited-time sale or discount. If possible, update these pages regularly with images and information about upcoming events your restaurant will host. You can also use these pages to inform customers of changes to the restaurant's menu or hours.
Ensure you communicate with your clients via these pages, including their comments, and don't ignore negative feedback. You could keep track of all customer comments using your restaurant's point-of-sale system. These activities will help generate new ones and increase the restaurant's overall sales.
2. Make Your Customers Feel Appreciated
It's a restaurant's job to attract and retain consumers. Existing clients might be your most influential supporters. Ensure your patrons feel comfortable and at home, serve them with care, and go above and beyond expectations. Make your customers feel special by serving slices of pizza and pastries. The result is greater customer loyalty and a better customer experience.
They will spread the word about how fantastic your restaurant is if you treat them well. When customers visit your restaurant, make an effort to recognize them, their prior orders, evaluations, and how you assisted them. This information can be obtained via your customer database.
Use this information to recommend new foods or offers, which will make them feel appreciated. Regular customers generate more revenue for restaurants than new consumers. Therefore, customer retention becomes vital. Frequent shoppers promote your restaurant through word-of-mouth and bringing in friends and family, enhancing your restaurant's revenue.
There are numerous ways to reward loyal customers for their continuous patronage. The proper one depends on factors such as your budget, business type, and personal choice.
Casual dining establishments may utilize punch cards or coupons. However, more upscale companies may utilize app- or email-based services. The idea is to keep the process simple on the customer's end so that they engage, regardless of the approach used.
3. Improve Your Table Turnover Rate
Surely, you have had restaurant patrons who dined at their own pace. These customers take longer to leave your restaurant, resulting in a lengthy line. You may even lose customers if your restaurant is full since they may choose to dine elsewhere.
The more tables you turn every hour, the more money you earn per hour. Provide your staff with the necessary tools to boost service speed and effectiveness?
For instance, servers can send orders directly to the kitchen from a mobile point of sale (POS) device. Therefore, they no longer need to rush back and forth between a stationary terminal impeded by other servers.
As a result, your effort to improve restaurant sales is not limited to increasing your customers' purchases; increasing the table turnover rate is another way to increase sales. By increasing your table turnover rate, you will be able to serve more customers daily. However, this does not mean you should speed up the customer experience.
To solve this problem, ensure that orders are immediately sent to the kitchen and served as quickly as possible. You should also make sure that checks are presented and collected on time. Immediately after your guests leave, you should bus and reset the tables, and you should have the appropriate number of tables for an average dinner party size. You can please your customers and turn tables with quick and effective service.
4. Upsell
Upselling entails enticing clients to purchase additional items or enhance their current purchases. It's one of the most prevalent methods for restaurants to increase their earnings.
Training your waiters in the art of upselling will make them great salespeople. Simply making suggestions for additions can increase the overall order size.
For your team to properly upsell menu items, they must be well-trained. If the wait staff does not create a connection with the clients or is unfamiliar with the menu, no upselling approach will be successful. In addition, you can offer complimentary samples of the new items you've added to your menu to improve restaurant sales. This will draw attention to these dishes and boost the likelihood of additional orders.
Furthermore, your POS system can improve the average check size and boost restaurant revenues by urging servers to recommend add-ons and emphasize pricey modifiers.
5. Adopt Online Ordering and Partner with a Delivery Service
Nowadays, many prefer ordering food online to dining out at a restaurant. By offering online food delivery, you could reach out to new clients and expand your clientele.
Using online ordering to handle more orders and boost revenue can be beneficial if you have a limited number of seats or a shortage of waiters but a large staff of cooks.
In today's app-driven world, convenience is king. Consider partnering with a prominent delivery service, such as Seamless, GrubHub, or DoorDash.
Deliveries are a great way to increase a restaurant's sales. You can streamline your order process, attract new customers, and satisfy existing customers from the comfort of their smartphones.
6. Update Your Menu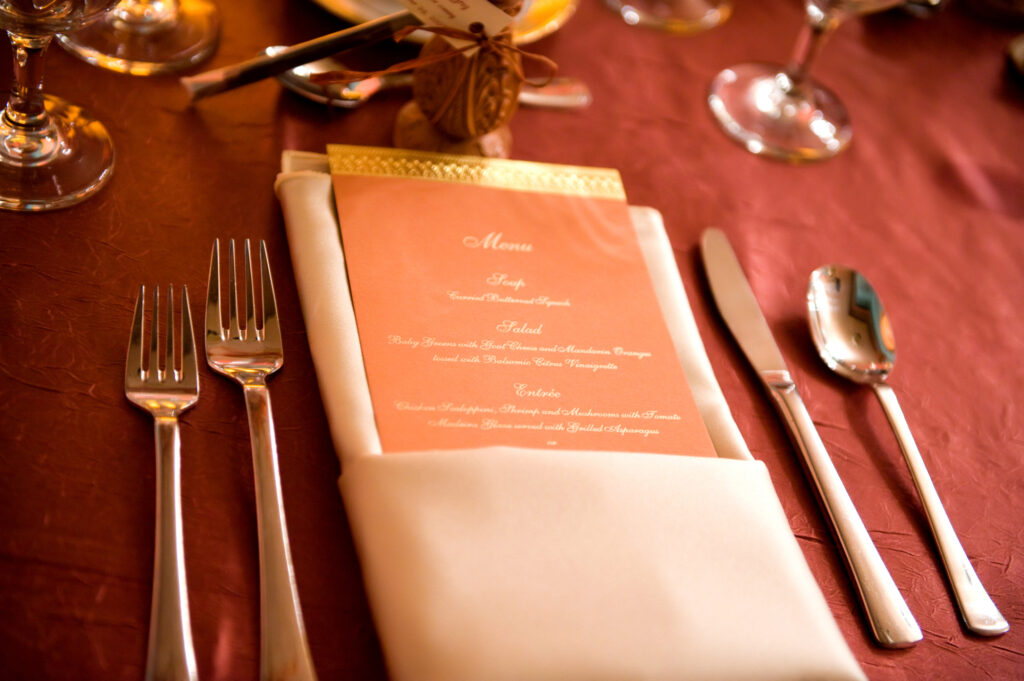 of the menu's items, your location, and your target demographic. For example, if your target market is college students, you should offer affordable prices. On the other hand, if your fine dining establishment targets people in an upscale area, you can charge a bit more.
Is your menu a random collection of appetizers, entrees, and desserts? If so, you might want to consider revising it. The quality of your menu items is meaningless if you're not generating their maximum revenue potential. It may be as simple as renaming a traditional item or placing your highest-margin items on your menu where customers' eyes will land first.
If you have been distributing the same version for years, think about updating biannually or seasonally. Social media and other marketing methods can also promote a new menu. Bonus points will be awarded if you can take high-quality photographs of a few dishes.
Find out how much the menu will cost in your area before deciding what to charge. The Menu Price should be determined based on the surrounding market and competitors. You will lose sales if your competitors offer the same meal at a lower price. The price increase of your menu items will increase your restaurant's net sales. But make sure you know how to increase the price of your menu items. An abrupt increase in prices of menu items will not be well received by customers. Therefore, try increasing your prices in small increments that will not be noticed by your customers but will increase sales and profits for your restaurant.
7. Do Holiday Offers and Happy Hours
Holiday specials are one of the best ways to attract existing and new customers to your business. It is a widely used strategy but never fails to bring in additional customers. Your restaurant's revenue will undoubtedly increase with such a plan. Why not offer free rum cakes, liquor chocolates, or donuts to your consumers during the Christmas and New Year's holidays? Freebies are sure to attract customers.
Restaurants know that liquor generates the most revenue and profit. Likewise, if you wish to attract young adults, you should make sure that the alcohol is more affordable, as they usually do not wish to break the bank. That is where happy hour strategies come in. Offer two for the price of one on beer and drinks. This will also help you sell more menu items.
"Happy Hours" have the advantage of being scheduled during slow sales periods. As a result, they attract people to your restaurant during slow times, increasing sales. Use all marketing channels to effectively publicize your discounts and bargains. Using emails to promote sales and discounts has been proven to be effective.
8. Offer Smaller Plates or Snacks
The global snack food industry, worth $427.02 billion in 2020, is predicted to expand at a CAGR of 3.37 percent during the forecast (2021-2026).
Rather than ordering entire meals, customers today are increasingly opting for "mini-meals." Therefore, you could also consider offering your consumers a greater variety of smaller dishes or selections. These options must include foods that can be consumed as snacks or shared by a group of friends.
9. Host Special Events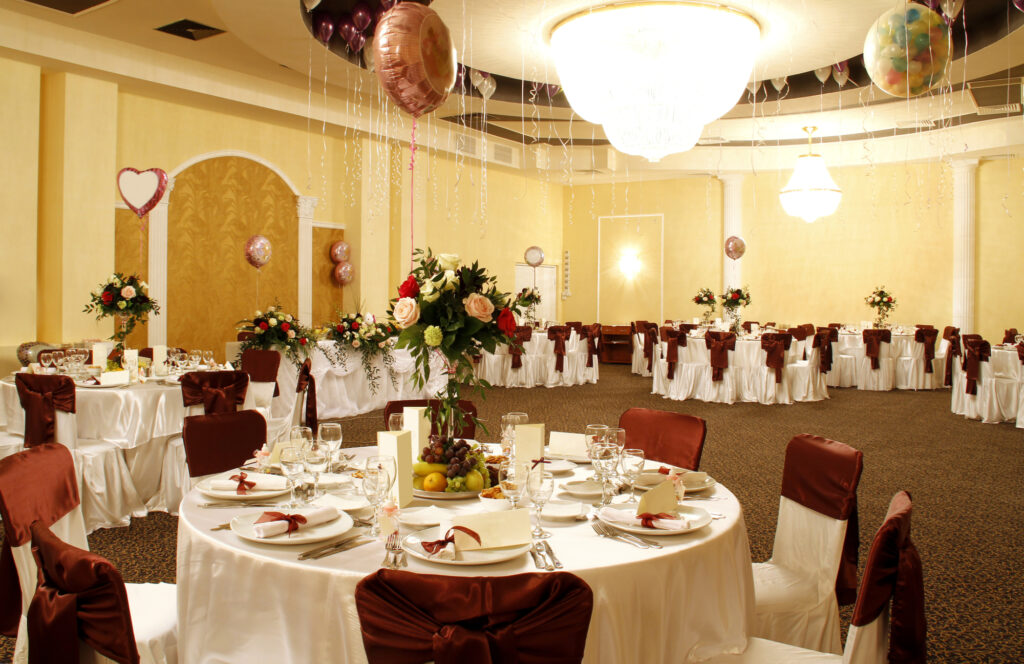 Your restaurant can hold comedy nights, karaoke nights, guest performances, and other interesting events to draw visitors on that day. However, to attract the maximum number of people to the event, you will need to do more than host it. Hosting events will not only bring in your regular customers but also expose you to many new consumers who will increase your restaurant's sales not only for the evening but also in the long run.
You can host various unique events at your restaurant without putting a strain on profits or overworking your staff. Make sure your event runs smoothly with the right technology, whether it's a father-daughter date or a wine and cheese tasting.
Streamlining communication between your workers and clients with event management software is possible. The result is higher revenues for restaurants.
Does your pizza rank among the best around town? Are your cocktails always in demand? Organize a virtual workshop or a physical workshop to showcase your skills.
In addition to generating additional revenue from workshop fees, extending your restaurant's experience to include hands-on participation will improve customer loyalty. It is an excellent method for increasing restaurant sales without advertising.
10. Set Up Your My Google Business Profile
Google Maps will enhance your customers' experience if they can see and contact your restaurant directly from Google. You will be able to reach more clients when you are recognized on Google, as it will make it easier for your clients to locate you online. You can also attract new customers by encouraging your existing customers to submit favorable reviews on your company's page.
11. Adopt More Traditional and Modern Marketing Channels
Opening a restaurant and expecting customers to flood in is not enough. You need to market your restaurant properly. Marketing must take place both online and offline. Use classic marketing techniques like the distribution of flyers and pamphlets. You can win clients that aren't particularly tech-savvy, who still like to read newspapers and pamphlets to stay on top of new restaurants in town.
Considerable importance has also been attached to email marketing in recent years. With this marketing method, you can cultivate a long-lasting relationship with your customers, which will increase restaurant sales. Keep your clients informed of the latest restaurant developments by sending them frequent newsletters.
Well-written restaurant newsletters have an incredible ROI. It's one of the best methods for increasing sales. Several studies have shown that newsletters outperform social media. You have greater control over your target audience with newsletters.
You can also establish a short-term relationship with customers easily through SMS marketing. Your customer database already contains all the information about your clients, so why not use that information to increase restaurant sales? If you want to offer a discount, send an SMS to all the clients in your database? You can include links to online shopping sites in these messages. Thus, customers will be compelled to visit the website and make a purchase, boosting your sales.
Get people to sign up with an offer, such as "Get a Free Dessert," and then send weekly offers to your growing subscriber list. Clients expect to receive these discounts, and you can anticipate increased restaurant revenue due to repeat business.
12. Leverage the Knowledge of Your Employees
Your best approach to operating your business and enhancing restaurant sales is to get input from your workers and employees about the necessary restaurant adjustments. Most likely, your staff will always have an honest opinion to offer.
Your employees will feel valued if you consider their opinions, which is crucial in the restaurant industry. As a result of regularly interacting with clients, they tend to have accurate opinions. To analyze and comprehend client behavior, you can schedule a monthly open house session or invite your staff to lunch at your restaurant once a week.
13. Take Advantage of the Data
You can increase restaurant sales and manage your business with the help of a POS system. Your restaurant's point-of-sale system (POS) should provide real-time information about all restaurant activities, regardless of whether you are physically present. You should obtain information about the number of sales at your restaurant and across all outlets, the number of bills created, the number of offers and discounts given, and items that have expired and need to be reordered. You will then be able to speak with your chef and make any necessary adjustments to your menu once you have a complete record of all your sales.
14. Create Combo Meals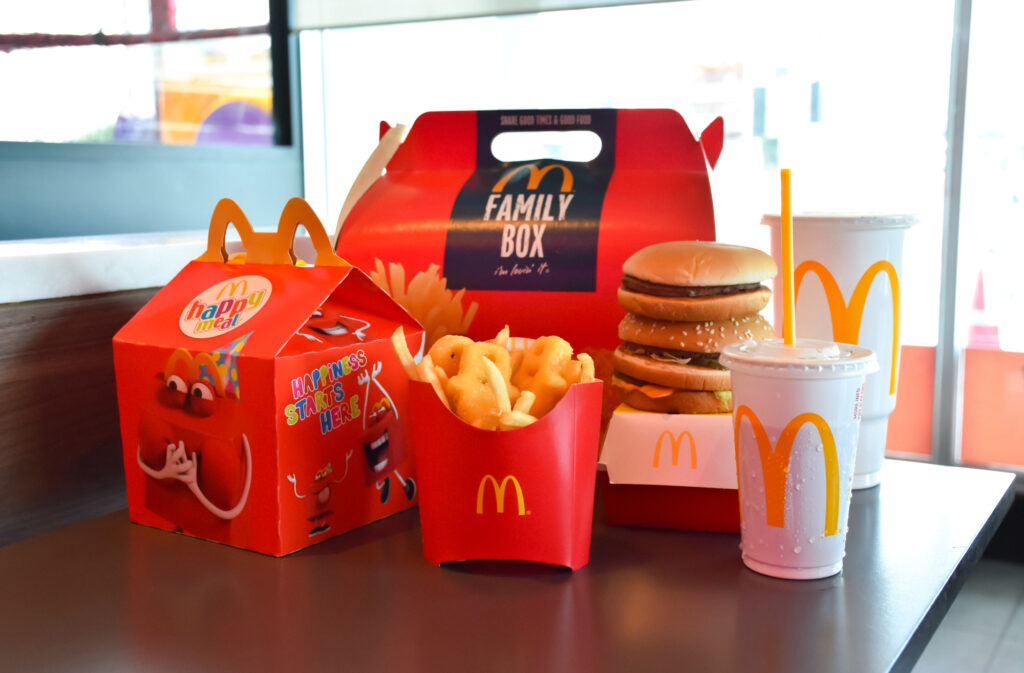 Combination lunches are an excellent way to attract clients, especially those with limited funds. Think about pairing your best-selling lunch items with a popular side dish and beverage. If you see a couple of burgers with French fries and a drink in a popular restaurant chain, you can assume they were sold as a combo. You can see this type of combination often at McDonald's. Keep your combinations simple. Adding your high-profit, low-selling items to your low-profit, best-selling dishes is a great way to attract clients and increase your overall revenue.
Conclusion
Improving your restaurant sales is more than charging more for the items you sell. You also need to consider the marketing channels you are using, the offers the customer receives, your social media channels, and much more. Improving your customer's experience will go a long way toward improving your retention, which will increase your sales. Make your restaurant more efficient through the effective use of POS systems to increase the table turnover rate, and try doing special events that can attract crowds during slow business hours.
Frequently Asked Questions
How can you increase average sales in your restaurant?

To increase average sales in your restaurant, consider implementing strategies like upselling and cross-selling. Train your staff to suggest additional items, offer promotions or bundles, and introduce a loyalty program to encourage repeat visits. Additionally, optimizing your menu by highlighting high-profit items, creating enticing descriptions, and strategically pricing your dishes can also boost sales. Lastly, improving table turnover rates, enhancing the ambiance, and providing excellent customer service can contribute to higher average sales.

What attracts customers to a restaurant?

Several factors can attract customers to a restaurant. Firstly, offering high-quality food and unique flavors can pique customers' interest. Additionally, providing a pleasant dining atmosphere, including comfortable seating, appealing decor, and appropriate lighting, can create a welcoming environment. Effective marketing strategies, such as engaging social media presence, positive online reviews, and word-of-mouth recommendations, can also attract customers. Offering exceptional customer service and personalized experiences further contributes to drawing customers to your restaurant.

How can I increase sales quickly?

To increase sales quickly, consider implementing time-limited promotions or limited-time offers that create a sense of urgency for customers. Offer discounts during slow periods or introduce special menus for specific occasions or holidays. Collaborate with local businesses or organizations for joint promotions to expand your customer reach. Additionally, optimizing your online presence, improving your website, and enabling online ordering or delivery services can help capture more sales in today's digital age.

How do I make my restaurant unique?

To make your restaurant stand out and be unique, focus on defining your brand identity and differentiating factors. Identify your restaurant's core values, specialty cuisines, or unique dining experiences that set you apart from competitors. Create a visually appealing and cohesive brand image through logo design, interior design, and menu presentation. Incorporate innovative and creative elements into your menu, such as signature dishes or exclusive recipes. Providing exceptional service and cultivating a welcoming atmosphere can also contribute to your restaurant's uniqueness.

How to increase restaurant sales without advertising?

While advertising can be beneficial, there are alternative ways to increase restaurant sales without relying solely on traditional advertising. Focus on improving customer satisfaction by providing outstanding service, personalized experiences, and prompt issue resolution. Encourage positive online reviews and testimonials from satisfied customers. Implement loyalty programs to incentivize repeat visits. Collaborate with local influencers or food bloggers for organic promotion. Engage with your community through partnerships with local events or charities, and leverage social media platforms to interact with customers and showcase your restaurant's unique offerings.