The point-of-sale system, or POS, is a business tool that has carved a respectable niche.
To say a POS system is invaluable would not be an exaggeration. The system has eclipsed the conventional cash register because it does more than just track a sale.
A POS system can do things like take care of employee schedules, collect data and track inventory across different sales channels. It's essential to track POS trends across 2023.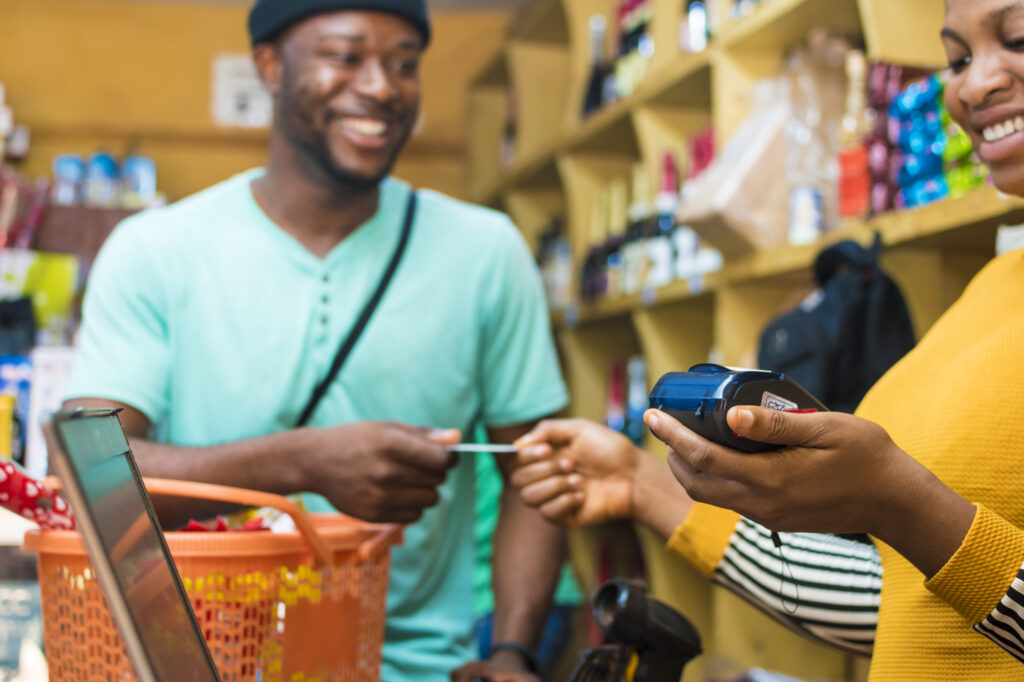 No More Tethers
In a typical retail environment, transactions take place at the checkout counter. However, by using a modern POS system, this restriction is no longer in place. Businesses aren't even limited to their store.
Mobile POS systems let people place orders outside the store, on the street, or at a trade show. Companies can even send employees around the store with handheld devices and fulfill sales on the spot for customers.
A POS system with no tether is one which allows customers to place an order for delivery or order something to pick up in the store. There are very few limits with this too.
More than 50% of retailers accept that implementing additional delivery and pickup choices for customers was a priority for 2021, and there's strong evidence this will continue into 2023. 
Alternative Payment Methods
New payment methods are entering the mainstream industry every day. The modern customer is one who wants to choose how they pay for things, and they like having plenty of options.
Alternative payment methods represent an excellent way for a POS system to shine. The flexibility of the system means that it is capable of handling multiple payment methods all at once. This means that there is greater versatility in terms of how people pay for things, which helps to secure more sales and drive-up customer retention.
At the end of the day, a business must adjust to meet the needs of the customer, rather than the other way around. This means that those businesses which do implement alternative payment methods in conjunction with a POS system are far more likely to see more significant numbers in terms of sales.
Using Data Analytics
The strength of a good POS system is the use of analytics. Because a system can take continuous inputs of data, it can use that to make a comprehensive set of analytics.
Analytics is a core part of a business because they provide essential information about how certain areas of the company are doing. Analytics allow for informed decisions to be made, which means that it is possible to act in a methodical way to improve areas that are clearly lacking.
Because a POS system is constantly tracking data, it is in a solid position to deliver quality analytics.
The Cloud
The advantages of a POS system, like, for example, personalized shopping experiences and omnichannel software, rely on different parts of the same system all sharing data. Typically, this is accomplished via the use of cloud software. The servers are run by the POS company themselves and accessed by the users via the internet.
The majority of POS companies have an obligation to make sure that servers are kept up-to-date or secure and have provisions for individual businesses. This makes it easy for software to be updated and more convenient for companies that can't afford a server by themselves.
Therefore, it's probably not any great surprise that cloud-based technology is going to be a continuing trend for POS systems. Considering that the POS cloud market is one that is projected to have a $6 billion growth by 2025, it's important to invest in cloud technology early.
Omnichannel Services
Any service that is omnichannel in nature is one that will merge everything together. E-commerce, social sales, mobile sales, and in-person services will all be fused into one cohesive strategy, which has an emphasis on customer relationships.
Now, this is not a new trend by any stretch, but the POS system does make this entire process a lot easier, and it's something that has been implemented many times.
It can be used in a wide selection of different ways. For example, this kind of strategy can be used to create nonlinear pathways to making purchases. So, regardless of whether a customer learns about the products a business has through Instagram or through the website, the purchase point is the same.
It also means that e-commerce is used as an extension of the traditional brick-and-mortar shop. Think of everything being used as one big strategy, with different platforms and ways to buy working seamlessly together.
Personal Shopping
It's possible for a POS system to collect enough data to create personalized shopping experiences for customers.
At the very core of its programming, the POS system is designed to collect and manage data. Therefore, it can use this data to generate personalized suggestions for products and services. If customers consent to the handling of their data in this fashion, the system can automatically generate a recommended product or a service that has been used by other people within their demographic.
Personalized shopping is not new, but the main difference now is that it has very rarely been utilized by a POS system, but this is becoming a trend for 2023 and beyond.
Final Thoughts
The point-of-sale system is something that is growing every year. It is reaching incredible levels of proficiency and usage, which means the businesses who are smart will start to implement it sooner rather than later.
Having access to software which has been designed to generate the best results is vital. It's no longer the case that customers take a traditional sales journey to get to purchasing an item, so the system used to fulfill sales has to be modern.
Thankfully, the modern POS system is up to the challenge, and a sensible business will look into investing in the technology for 2023 and beyond. This kind of software will only become more popular as time goes on, so there's never been a better opportunity.