If you are a business owner that requires a POS system it is essential to understand the basics of POS systems. POS 101 will help you choose the perfect point of sale (POS) for your business.
What is a POS system?
Before you learn the basics of POS systems we should first define the term POS system.
Whether your business is a retail store or a restaurant, the customer purchase transactions take place at the point of sale. Increasingly, merchants are ditching their old cash registers and opting for full-featured point-of-sale systems. These POS systems combine specialized hardware and software into an integrated business solution for handling transactions, inventory management, and customer loyalty programs.
How does a point of sale (POS) system work? Basics of POS systems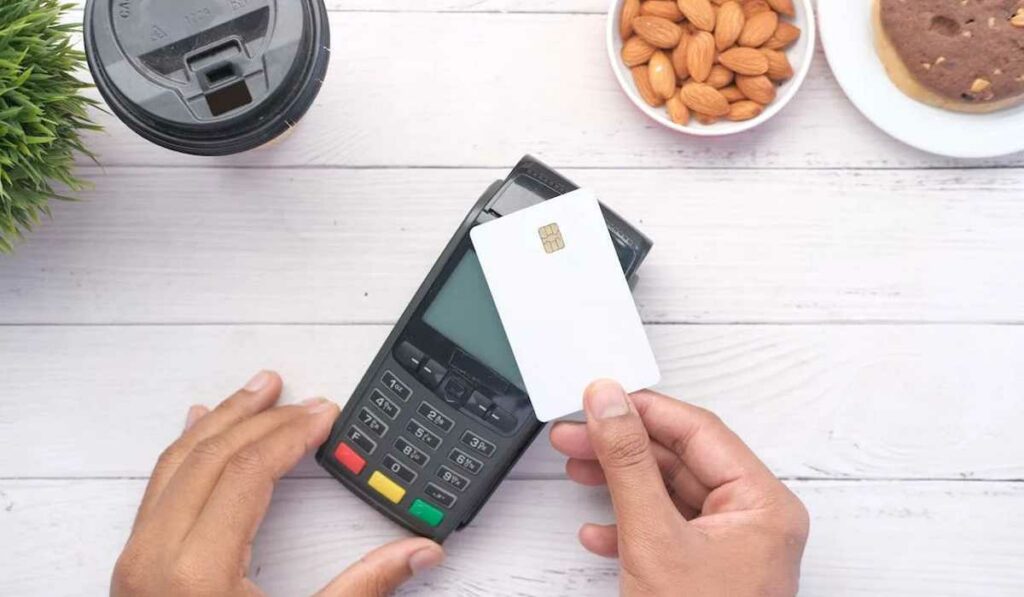 POS 101: Here are some basics of POS systems that will illustrate why a POS is important.
POS systems combine sales, inventory, and management systems into cohesive units. When a sale is finalized, the point of sale system automatically subtracts the sold items from the store inventory. The POS system also attributes the sale to a specific customer, which makes it simple for merchants to implement rewards programs. Customer service departments can also access this information, which allows customer service representatives to provide fast, accurate, and organized help.
Reporting is one of the basics of POS systems that can be transformative for businesses. The information collected at the point of sale can be processed into a business report, which can help managers decide when to order more stock, identify whether their marketing strategies are working, and track performance across departments or stock.
What does a POS system do for merchants?
Retail and hospitality businesses need to specific basic tasks to ensure they operate smoothly. These tasks form the core basics of POS systems for those industries. The basics of POS systems are industry specific, and while there are core functions that span multiple industries, some functions will vary.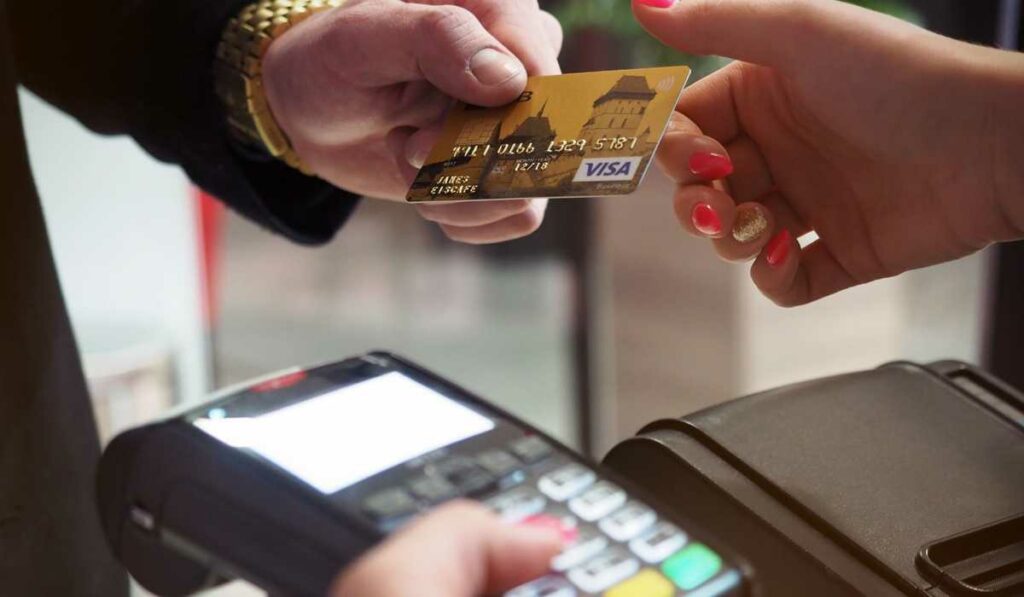 Sell goods or services. When considering the basics of POS systems, this is the core function of any merchant. Retail and hospitality businesses need to sell goods or services, and they need to do it efficiently. Inefficiency leads to lost business and missed opportunities.
Manage inventory. This is another critical item on the list of the basics of POS systems. Merchants need to track what stock enters and leaves the store. This data allows the merchant to decide when to reorder products and identify which products are most popular, among other things. Poor inventory management leads to overstocking or running short of critical stock.
The basics of POS Systems serve to accomplish these tasks, and they also have other functions:
Streamline sales. POS systems help make faster, more accurate sales. Sales data are also computerized, so there are no unnecessary paper tickets or lost transactions.
Track customers. POS systems track sales by customer, which allows businesses to implement rewards programs. The system can offer suggestions for the customer, display targeted advertising, and track customer rewards.
Create reports. POS systems generate sales reports. These reports summarize inventory and sales data along with other information to provide the merchant with comprehensive resources for improving its business plan.
Not only do POS systems combine all of the critical functions of the business, they also automate the management of those functions.
Is a POS system necessary?
While a POS system is not strictly necessary for every business, businesses of every size can benefit from them. As you understand the basics of POS systems it is apparent that modern point of sale systems offer significant advantages compared to traditional ways of billing.
Small and medium businesses can take advantage of the computerized sales system and automatic inventory management to increase the number and accuracy of sales and reduce the number of manual inventories necessary over the course of the year. In a retail environment, this means smoother and faster processing, even when lines are long. In a restaurant environment, this means efficient table organization, easy check splitting, and accurate ticket creation.
Large businesses rely on POS systems for those tasks and more. When many thousands of dollars in transactions are processed on a daily basis, it pays to know what and how often customers are buying. Automatic inventory allows a business of this scale to function much more efficiently and minimizes the risk of understocking during peak sales periods. Computerized sales allow rapid transactions and simplify the customer service process.
Operating a business without using a POS system is possible in some cases, but it puts unnecessary strain on the employees and business model. With the convenience, speed, and versatility of modern POS systems, it's virtually guaranteed that a POS system will improve function and revenue.
What does a POS system cost?
Traditionally, POS systems are expensive. Many complex systems cost tens of thousands of dollars each, which means that they're out of reach of most small and medium businesses.
Host Merchant Services provides innovative solutions that include affordable POS systems. Our options come with lower fees and upfront costs, so they're affordable for businesses of any size. Our comprehensive guide to Clover POS pricing for 2023 illustrates one such system that makes enterprise grade point of sale capabilities available to small businesses for an affordable price.
Often, it is easier to buy both the hardware and software as part of a single package from one distributor. This guarantees smooth and consistent service, and it avoids fees and gaps in service that may stem from mix-and-match POS solutions.
Although the upfront cost may seem daunting for smaller businesses, the initial investment will pay for itself in short order. The simplified sales system makes it possible to process transactions faster, thus increasing throughput. Automatic inventory management reduces the need to regularly pull employees for manual inventorying. The result? Employees work more efficiently and can dedicate their time to customer service and sales, and revenue increases accordingly.
What's the best POS system?
The short answer to this question is, "Whichever system fits your business." The advantages of using a POS system all relate to the system's ability to improve a business's flow and function. The basics of POS systems outlined here just barely scratch the surface of the advanced capabilities a great point of sale system can bring to your business. One caveat is that a POS system that is properly tailored to a business's needs will achieve those improvements, but a POS system that is poorly tailored to a business's needs will lead to difficulties and may even result in a decrease in productivity.
Where can I get a POS system?
Host Merchant Services provides POS systems as part of our credit card processing packages. We offer your business complete solutions, including processing, hardware, software, setup, and support. To inquire about our available offers, please contact a sales representative for more information: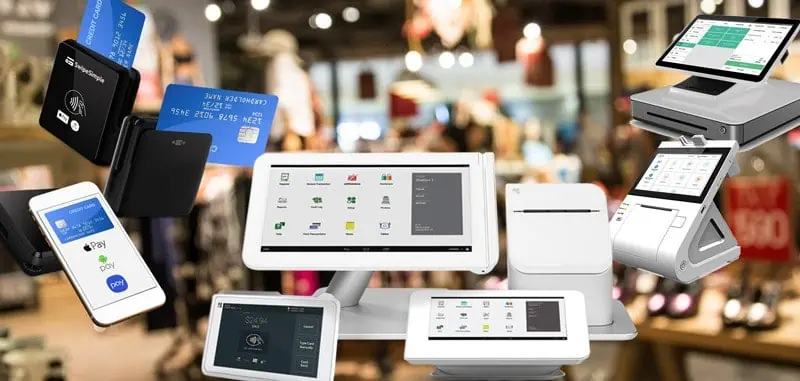 What is POS 101?
POS 101 is an overview of the basics of POS systems. This is a guide which shows the basic features common to all POS systems and also illuminates some industry specific features that make up core point of sale functionality.
What is POS protocol 101.1? What is protocol 101.1?
POS protocol 101.1 or protocol 101 is a response code generally returned on a point of sale device for insufficient funds. If you are seeing code 101, protocol 101.1, POS code 101.1, or something similar, it is usually because the supplied payment method has insufficient funds available to complete the transaction.
For excellent support with POS protocol 101.1, try Host Merchant Services at 1-877-517-HOST (4678) with our award winning 24x7x365 support to help you with this and any other questions you may have about payment processing.