Today, The Official Merchant Services Blog is going to tackle a big picture topic in the world of credit card processing. Two weeks ago there was a proposed settlement of a lawsuit against Visa Inc., MasterCard Inc. Lawyers involved in the case claim it is the largest antitrust settlement in U.S. history. The card companies agreed to pay more than $6 billion to settle lawsuits from retailers claiming that the card issuers engaged in anti-competitive practices.
The July 13 settlement proposal — which still needs the OK by a judge — has stipulations that drop requirements that retailers charge the same price for cash and credit purchases. This opens the way for millions of businesses to add checkout fees when customers pay with plastic. In short, the settlement lets retailers push the cost of swipe fees off of them and onto the consumer directly.
A Paradigm Shift
This decision has really started to hit home for me personally. Just last week I was in the emergency room at Christiana Hospital waiting for a family member to be admitted. I got there around 5 a.m. and was in a rush so didn't really bring much of anything with me. Hours later, I was hungry and in need of a snack. And I didn't have any cash on me. But the vending machines at this hospital are state of the art. Which means they have fully equipped credit card swipers, allowing you to purchase snacks from them without pocket change or single dollar bills. That realization hit home with me as I noted both the power of credit card processing to be present in all aspects of my own life, and just exactly how much closer we've really gotten to being a cashless society. One of the last holdovers from the previous generation's use of coins — vending machines — were now accepting credit cards. It was convenient and really helped me out in a time where I was far too worried about everything but having cash on me.
Cash Still Rules
But then came this settlement, and a quick reminder of the Wu-Tang Clan credo: Cash Rules Everything Around Me (C.R.E.A.M.). This decision will do two things:
It will allow merchants the power to offset their processing fees in a very direct fashion that gives them control and power.
It will give the consumers themselves the incentive to start using cash again.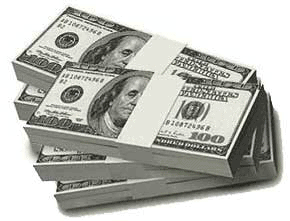 That first bullet point is good for the credit card processing industry as it allows merchants to feel more in control of their business and lets credit card processors offer more attractive savings directly to potential merchant accounts. But that gets offset by the second bullet point, as the consumer is then the direct decision maker on the purchase and has the power to affect the entire credit card processing industry by not using the plastic at all.
So Something's Gotta Give, Right?
This boils down to an issue of convenience for the consumer. Plastic has always been the more convenient option. It's easier to carry around than cash. And with a huge push still being made by Mobile Payment Processing Technology to make it even easier than plastic, cash still seems like it can be on the way out as we still careen quickly toward a cashless society.
But when faced with a choice between using cash and saving money, or using plastic and taking the hit on added surcharges directly, there will be a lot of consumers who will gladly switch back to cash. It won't be that hard an adjustment to ease back into one's daily life for shopping habits.
But, E-Commerce
The thing is, though, there's still a really big chance these surcharges are going to hit consumers hard as too much advancement has been made in the technological infrastructure of a cashless society — namely the rise of e-commerce. Consumers today have taken to shopping online, and all of those sales utilize a credit card. A Rasmussen Reports poll in April 2012 showed that 43% of Americans said they have gone through a full week without paying for anything in cash or coins. And The Official Merchant Services Blog has reported avidly on how pervasive and commonplace online shopping has become for the typical U.S. Consumer. A move back to cash may simply not be all that effective now that people are used to the convenience and control that online shopping — and mobile shopping — provides.
Don't Forget Durbin
This decision is the second major event concerning limitations placed on swipe fees in credit card processing. Last year the Durbin Amendment to the Dodd-Frank Act took effect. This amendment placed a hard cap on debit card swipe fees. And it's affect is still rippling through the payment processing industry as big banks, the credit card associations, and processors all try to figure out ways to recoup the billions of dollars in projected losses that stem from having the swipe fee capped at 24 cents or so.
The one thing we can learn from the Durbin Amendment, however, is that the use of convenient swiping that debit cards provide has not been ground to a halt by Durbin, and e-commerce is still booming. It seems unlikely that this settlement concerning credit card swipe fees will curb the growth of e-commerce to the point where we take a huge step back into a cash-filled society.