Today The Official Merchant Services Blog brings an update on Mobile Payment Technology.
The Mobile Payments Technology sector has been the topic of overt optimism for quite some time now. We've reported multiple times that industry analysts have predicted large gains in Mobile Payments profits over the short- and long-term future. Our article from 2011 showcased three different research groups and their take on the successful future they felt was in store for Mobile Payments.
More pieces of that predictive puzzle have been falling into place. According to a mobile payments survey conducted by IDC Financial Insights, mobile payments use in the United States has doubled. The May 2012 study looked closely at emerging pay method technologies and discovered that 33 percent of respondents had used their devices for mobile payments at least once.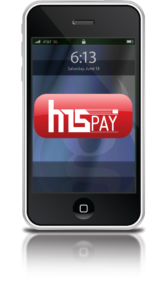 IDC's practice director, Aaron McPherson, told QRCode Press that "Based on our results, we expect to see continued growth in open-loop prepaid cards and mobile payments next year, and believe that the improvements being offered in electronic-bill delivery will break electronic-bill presentment and payment out of its doldrums as well."
The Next Big Affirmation for Mobile Payments
Visa is convinced new payment tech, including mobile payments, are definitely the trend of the future — so much so that the card association giant is poised to showcase the power of the future in the spotlight of the 2012 Olympic Games in London. One of the new technologies Visa is thrusting into the public eye at the Olympics is EMV Chip Cards — something we highlighted back in February. Visa is heavily invested in Smart Card technology so it's no surprise the company is using its Olympic Games partnership to point some attention at its EMV efforts. But right alongside that EMV push, Visa is also Mobile Payment Technology as a safe and convenient payment option for consumers throughout the London games.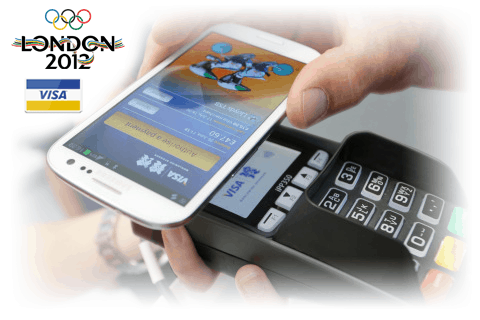 Jim McCarthy, Head of Products at Visa Inc., said "This summer we will be demonstrating the future of payments in London – a future where most consumers will rely on mobile devices, tablets and PCs to manage their daily financial lives." Visa's Olympics marketing push for the future of Mobile includes:
Visa Mobile Payments and Services: A limited edition of the Samsung GALAXY S III, Samsung's Olympic Games Phone during the London 2012 Games, will be provided to Visa sponsored athletes and trialists. The device will feature an Olympic-branded version of Visa's mobile payment application, Visa payWave. To make purchases, consumers simply select the Visa icon on the Samsung device and hold the phone to a contactless payment terminal to pay.
Visa Mobile Prepaid: During the London 2012 Games, Visa Inc. will also showcase its newest product – Visa Mobile Prepaid – the first mobile-based Visa product providing consumers in developing countries a payment account that offers Visa's high standards of security, reliability and global interoperability. By accessing their Visa Mobile Prepaid account on their mobile phone, consumers can send and receive international remittances, pay bills, top-up wireless minutes, and access Visa ATMs.
Setting New Standards
Looking at last year and then at this year's statistics, Mobile Payments are doing their best to meet the bold predictions analysts have lined up for the future. The sector is growing rapidly and consumers in both the U.S. and around the world are embracing the convenience that the technology brings to their shopping habits. Juniper Research, a company that specializes in the identification and appraisal of high growth opportunities in various mobile telecommunications and applications sectors, put out a publication on July 5, 2011, titled "Mobile Payment Strategies." Juniper predicted worldwide mobile spending would jump from $240 billion in 2011 to $670 billion in 2015.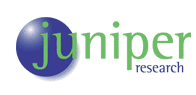 Well Juniper is back with a new forecast that focuses on Near Field Communication (NFC) and this study predicts that in just five years the NFC Mobile Payments market will will exponentially increase and eventually exceed $180 billion — a whopping seven times what it is today. The study forecasts that one in four people from Western Europe and the United States will use NFC as a payment mechanism by 2017.
Juniper cites last year as a turning point for NFC payments and suggests that major consolidation of the technology is the impetus for the predicted growth in the market as consistent standards and protocols will help fuel rapid growth and assuage the security concerns of consumers. Juniper says that in 2011 major technology infrastructure standards were finalized within the NFC Mobile Payments market so that many mobile network operators committed to the market and NFC payment pilots from both mobile operators and financial institutions transitioned to commercial service. And the research firm pointed to NFC-enabled smartphone models being announced by almost all handset manufacturers and Google as a key factor for igniting interest in the mobile payment usage in the U.S.
"This is a critical time for the NFC retail payments market," said report co-author Dr. Windsor Holden. "Despite the significant progress being made today, the full potential of the market can only be fulfilled if all ecosystem players are equally committed and mobile wallet consortia remain in place."