Today The Official Merchant Services Blog turns its tech-obsessed eyes once again to the Mobile Payment Solution sector. Recently, Host Merchant Services became fully mobile and able to offer a mobile payment solution for Android and iPhone devices. This expansion continues, and HMS now also provides a payment processing solution for iPads as well. You can read about the expanded HMS Services in our April 9, 2012 Blog Entry.
Mobile devices are ingrained in the lives of consumers these days. Like the recurring ad sarcastically states, the smartphone beta test is over. And people are wandering around everywhere with their phone bringing their social media, camera, and buying power with them.
Suri, the voice of the iPhone, is holding the hands of stars from Samuel L. Jackson to Zooey Deschanel, helping them manage such difficult life tasks as making gazpacho to putting off cleaning till the next day on one's calendar.
Coming with this ingratiation into our daily lives are two key elements.
We're really just one artificial intelligence glitch/accident/sabotage away from launching the type of dystopian sci-fi worldview found in Terminator, The Matrix or Magnus Robot Fighter.
We're flying full force into a world where we'll also start to wave our phones around like a Hogwarts Magic Wand, paying as we go from place to place, store to store.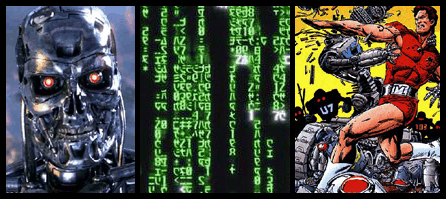 Mobile Payments are brisk and bustling because people are buzzing to take advantage of the convenience they offer. Here's a graphic based on data compiled by the AITE Group showing the trend in spending via smartphone in a 5-year stretch: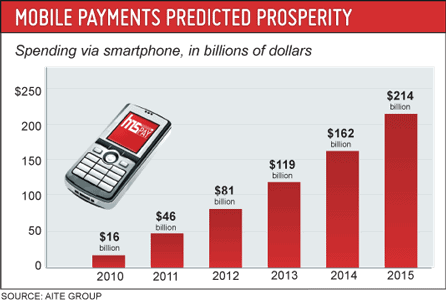 But it's not all phones-n-roses. As one might expect, the state that's home to Cyberdyne Systems and our eventual AI-overlords Skynet, has a university — the University of California — that did a study titled "Mobile Payments: Consumer Benefits and New Privacy Concerns."
The bottom line of this study is that American consumers are still wary of what this convenient technology will bring. The study found some interesting answers to questions about consumer thoughts on their privacy.
The study found that respondents overwhelmingly oppose the revelation of contact information to merchants when making purchases with mobile payment systems and an even higher level of opposition exists to systems that track consumers' movements through their mobile phones.
This article by Kit Eaton at Fastcompany.com dissects the numbers in the study. Eaton states that: "The numbers are stark. When asked if they thought their phones should "share information with stores when they visit and browse without making a purchase," 96% objected to the tracking, 79% said they definitely would forbid it, and 17% said they "probably" wouldn't allow it–meaning just 4% were indifferent or positive about the idea. When the question was instead about information sharing (phone number, address, and so on) at the actual point of sale, 81% objected to phone-number sharing–a mere 15% said they'd probably allow it and 3% definitely so. Similar figures emerged when the information shared was respondents' home address. "
This is all well and good and you can download the study here at this link. But what the study seems to overlook is exactly how many people, many of the people most likely polled in that very study, are already well past the point of no return in terms of their privacy concerns.
Any of those who object to tracking are likely already being tracked by Google and Facebook, social media they use with ease and frequency from their smartphones.
All those who object to sharing contact information may have already shared this information easily and readily when making an online purchase in the past few years. And statistics indicate that e-commerce is booming and replacing brick and mortar in the retail sales tug-of-war.
Eaton catches on to this flaw in the study, and states in her article: "And that's the key to unraveling this problem right there: When you do use a current-tech store loyalty card you are effectively voluntarily giving the store your personal information, and "tracking" yourself. It's why the cards exist, of course–they're partly there as a sales incentive, to get customers back in the door via money-off offers, but mainly so the store can collate information about customers and work out what kind of products to stock, what offers to run, and what future products to plan for."
And Eaton even points out that in a Pew Research Survey, 71% of Americans use the internet for shopping — meaning that they've already typed in their personal contact information.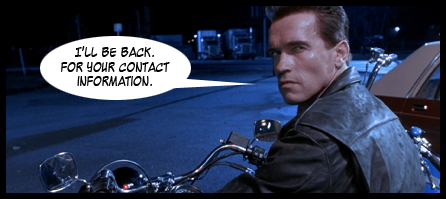 So essentially, Mobile Payments seem primed to take advantage of the marketplace. The worry over security is still genuine to some extent — identity theft and phasing scams and data breaches abound as we get more and more tech ingrained. But in the end, the American consumers already dove headfirst into this when they fell in love with social media. The tweets, the +1's and the Likes have already been tracking you. So when Facebook transforms itself into Skynet, or simply when Facebook and Google go toe-to-toe with Visa in the titanic tussle for your smartphone swipes … your dollars will be as easy to find as your latest status update or check-in.