Host Merchant Services finally gets to make this announcement official: All mobile payment solutions the company offers now feature both iPhone and Android compatibility.
On February 28, 2012 Host Merchant Services teased through its Facebook Page that it would have big news regarding HMS and Mobile Payments in March. But technical difficulties with the full release of Payfox's Android solution held the news back until today. In the Android Marketplace, Payfox is now listed and available for download. You can see the listing here.
The App has been on the Android Marketplace since March 21. But now the rest of the support is in place to get the app working. The final piece of the puzzle was the card reader — UniMag II, Two-Track Secure Mobile MagStripe Reader. The device is a two-track, encrypted magnetic stripe reader that works with a wide variety of mobile platforms, including Apple, HTC, LG, Motorola, and Samsung devices. Use your mobile device to read credit cards, signature debit cards, gift cards, loyalty cards, driver's licenses, and ID badges. The UniMag reads up to 2 tracks of information with a single swipe in either direction, providing superior reading performance for your mobile device.  A merchant account is required to accept credit card transactions.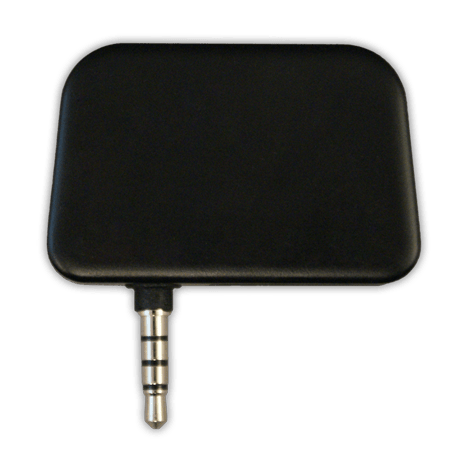 You can download the specs from the UniMag II data sheet right here. These are the Android devices supported by the reader:
HTC Aria
HTC Desire Z
HTC Eris
HTC EVO 4G
HTC EVO Shift 4G
HTC G2
HTC Hero
HTC Incredible
HTC MyTouch 4G
HTC EVO 3D
HTC Nexus One
HTC Incredible 2
HTC MyTouch 3G Slide
HTC MyTouch 4G Slide
HTC Thunderbolt
HTC Merge
LG Optimus T
LG Revolution
Motorola Droid 2
Motorola Droid X
Motorola Droid Pro
Motorola Milestone
Motorola FlipSide
Motorola Atrix
Motorola Droid 2
Motorola Droid 2 Global
Motorola Droid Bionic
Motorola Droid 3
Samsung Captivate
Samsung Droid Charge 4G
Samsung Epic
Samsung Epic 4G
Samsung Fascinate
Samsung Nexus S
Samsung Replenish
Samsung Infuse 4G
Samsung Continuum
Samsung Galaxy SII
Please Note
When you go to the Google Play Market and search for PayFox using your Android/Droid phone, the PayFox application will only display for those devices for which the application itself is compatible.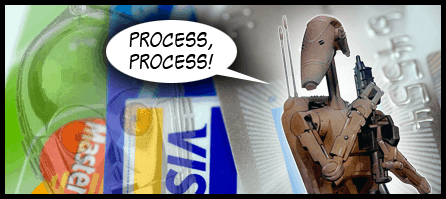 Red 5 Standing By
Our friends at Transfirst also wanted to offer some clarification about the use and licensing around the word Droid:
"Android and Droid are often used interchangeably when referring to ever-growing & increasingly popular line of smartphones that run on Google technology. The difference, for most purposes, is one of legal definitions and intellectual property. Android simply refers to the operating system and software that powers phones built by any of number manufacturers, including HTC or Motorola, and that run on any of the major carriers.
Droid, on the other hand, is a term coined and owned by LucasFilm Ltd., the licensing rights for which Verizon had to purchase in order to brand their specific line of Android Smartphones."
In short, Androids are phones, and you can now use them to swipe payments. Droids are what Jawas scavenge. Though I'm sure the Jawas will happily accept mobile payments from all you moisture farmers out there. Ootini!