Integrated Credit Card & ACH (eCheck) Processing with
Your Merchant Accounts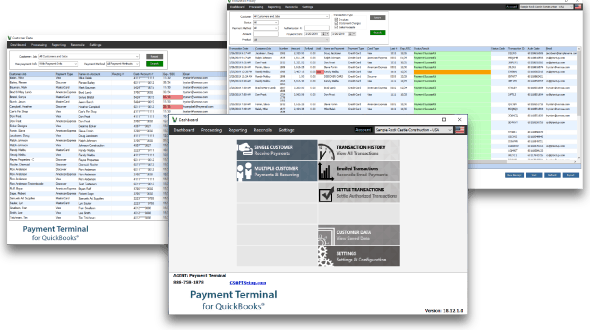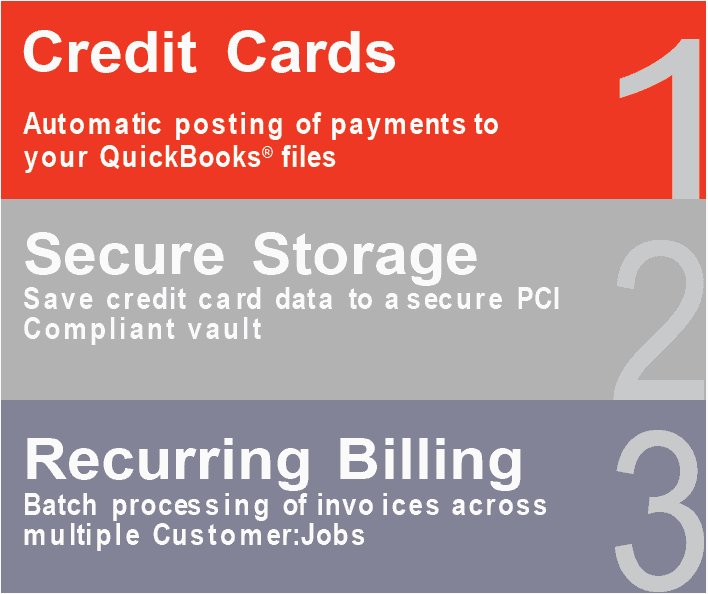 Highight Product Features
Simplified payment processing for
QuickBooks®: Pro, Premier, Enterprise,
Accountant, Contractor or Warehouse,
versions 2010 or higher.
Payment processing for QuickBooks®
Invoices, Sales receipts and Statement
Charges using your merchant account.
Process invoices across all your
Customer:Jobs with our Multiple
Customer Screen.
Swiped and EMV Transactions
Compatible with most USB Card Readers,
lowering the overall cost of credit card
processing.
Store all of your customers' credit card
sensitive data in our secure, encrypted,
and fully protected Level 1 PCI Compliant
storage vault.
Compatible with Win 8.1 or higher.
Win Server 2008 R2 or higher.
Works on desktop, server, or cloud
hosted environments.
Multiple Merchant Accounts
Manage multiple merchant accounts with
different QuickBooks® company files.
Store Multiple Credit Cards
Save multiple payment methods for each
of your Customer:Jobs in our Level 1 PCI
Compliant vault.
Get Your FREE Merchant Services Account Review and Quote!
Or Call us! 877-517-HOST (4678)