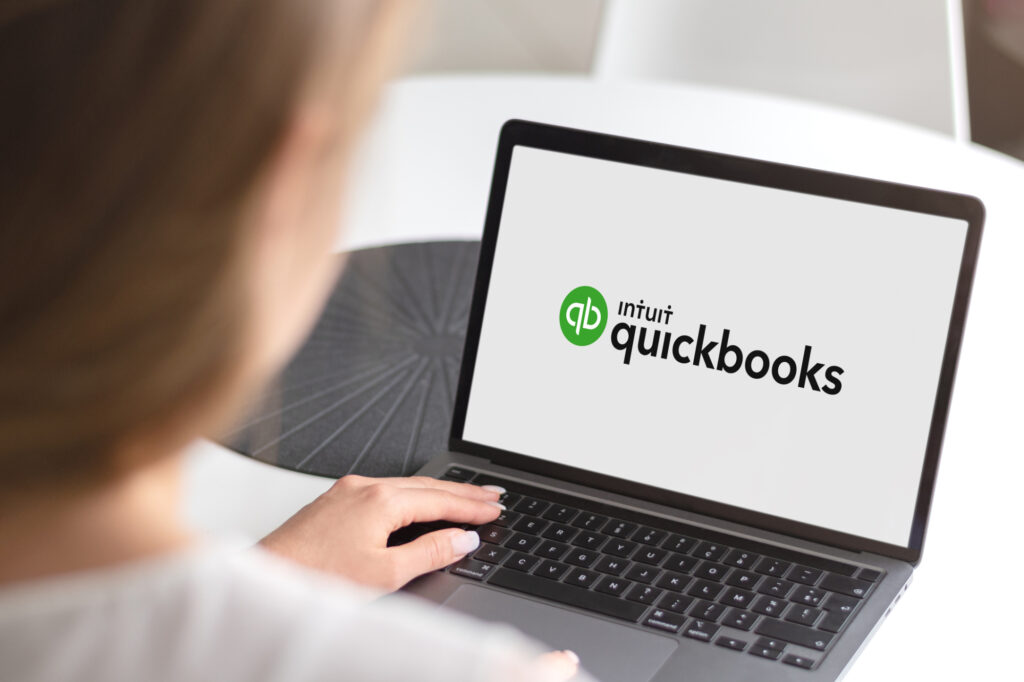 When it comes to choosing the best accounting software, it's easy to be confused about the differences between QuickBooks Online and QuickBooks Desktop. The decision-making process is made even more difficult since both applications offer excellent accounting features, suitable for small- and medium-sized organizations.
While QuickBooks Desktop is a favorite among small businesses, QuickBooks Online is a browser-based version of its desktop counterpart. QuickBooks Online comes with exclusive multi-user plans, a range of efficient reporting functions, and an intuitive user interface.
A Brief Comparison of Key Features
While both versions share many similarities, here is a breakdown of what makes each one distinct:
QuickBooks Online
Top Benefits
Well-known for its excellent reporting function
Plans are available for up to 25 users
Seamless, intuitive design and interface
Good choice for Accounting, Expenses, and Banking
Ease of Use:
Mobile app
Intuitive UI
Tools for importing files
Support:
Phone support
In-product help
Product training
Pricing:
Simple Start Plan: $25
Essentials Plan: $40
Plus Plan: $70
Advanced Plan: $150
Pros
Cloud-based
User-friendly interface
Affordable monthly pricing
Built-in lending
650+ integrations
Strong features
Customizable as per your needs
Easy on-the-go accessibility and login flexibility regardless of location or OS
Manage business Accounting, Bookkeeping, and Payroll yourself.
Cons
Customer support could be better
No sales orders
Has fewer features than QuickBooks Desktop
More expensive than similar SMB software
Additional features are not shown on the main navigation screen
During peak hours, the program response times might be slow
QuickBooks Desktop
Top Benefits
Multiple plans provide flexibility and easy scalability
Priced reasonably
Intuitive system navigation
Great for Invoicing, and Bills and Accounts Payable
Tracks expenses and manages payroll efficiently
Ease of Use:
Flowchart-style menu option
Customizable UI
Shortcuts for frequently used tools and features
Support:
Video tutorials
Chat
On-demand webinars
Pricing:
Pro Plan: $399.99
Premier Plan: $649.99
Enterprise Plan: $1,213
Pros
Customizable features
Easy to set up and user-friendly
Allows users to manage all of their payroll, accounting, banking, and other operations in one central place
Job costing and reporting features are excellent
Traditional accounting
Robust features
200+ integrations
Generally, a more secure option
Cons
Might be a bit expensive for some
Doesn't allow remote access
Might seem glitchy, especially after upgrading to a newer version
Customer service could be better
Phone support access could be better
Interface could have been streamlined
Limited integration with third-party applications
Windows-only (no support for Mac)
Fewer automation options available than QuickBooks Online
QuickBooks Online vs. QuickBooks Desktop: Overview
QuickBooks Online
QuickBooks Online is built with several smart features that are specifically beneficial for SMEs in 2021. QBO is best for business owners who are looking for mobile, agile, flexible, and scalable accounting software. It is also suitable for service-based and B2B companies.
The best thing about QuickBooks Online is that during the setup process, you can select your preferred functions and features that you most often use. Even if you skip choosing a feature, you can always go back later and add it.
The most popular features of QuickBooks Online are –
Schedule and send transactions automatically
Review actions using audit log and track the changes over time
Add bank rule option automatically
Unlimited time tracking
Attach images, documents, signatures, etc. to transactions via mobile and desktop
Track by location and/or by class using multiple location labels
Nightly bank transfer; automatic sync with undo option
Allows relabeling of customers using 7 additional label options
Journal entries using multiple AR/AP lines
Delayed credits and delayed charges to schedule future payments
Efficient reports management and creating presentation-ready reports packages
Multiple budgets for each fiscal year
QuickBooks Desktop
QuickBooks Desktop is most suitable for business owners who require smarter and more advanced functionalities for managing their inventory, job costing, and reporting. Other organizations that can benefit by using QuickBooks Desktop include larger product-based businesses.
QuickBooks Desktop has more robust features than those found in QuickBooks Online. Even though it's not web-based, one can host the desktop version to gain more convenient access whenever required.
One of the best features of QuickBooks Desktop is its use of centers, such as the Vendor Center and Customer Center, which offer a pivot for all your business activities. Some of the top features of QuickBooks desktop include –
Data Entry
Billing rate levels
Creating batch invoices
Pay vendors online via ACH mode
Job Costing
Payroll job costing
Mileage tracking
Actual vs. estimated job costing reports
Labor burden costing
Reporting
Industry-specific reporting
Multiple vendor shipping addresses
Forecasting, Business Planner, and Balance Sheet by class
Advanced customization of report header and footer
Accounting
Condense file
Backup and restore
Period copy
Fix sales tax
Client data review tools
QuickBooks statement writer
Undeposited funds clean-up
1099 feature
Inventory
Sales orders
Average cost inventory valuation
Partial receiving against purchase orders
Set and manage inventory reorder points
Create manufacturing features or assembles
You can also integrate the desktop version of the software with QuickBooks Payments, enabling you to accept online payments from your customers.
QuickBooks Online vs. QuickBooks Desktop: Which is Better?
From the above comparison, it is clear that both the versions are beneficial in one way or the other. Whether a particular version is suitable for your business depends on your requirements, preferences, and of course, business size and model.
Let's discuss which software version wins in which factor or parameter.
Ease of Use: QuickBooks Online is the winner in this one as it provides easy and seamless system navigation while using the dashboard. The user dashboard of the software's desktop counterpart may not be as simple as QBO.
Support: Here, both win since the support system for both the platforms is more or less similar. However, you will experience long wait times while accessing phone support. But you won't have to deal with this issue if you upgrade to QuickBooks Desktop Enterprise or QuickBooks Online Advanced versions, since both offer good 24/7 support.
Pricing: QuickBooks Desktop is more affordably priced than QuickBooks Online.
Integration with Third-Party Software: QuickBooks Online is better here because it provides more integrations. In fact, the integration process is much smoother in QBO, and you won't need to import data or sync applications.
Reporting Options: QuickBooks Desktop is a clear winner here for providing more advanced reporting options, including forecasting features and industry-specific reports. These features are not found in the online platform.
Before opting for either one, you need to understand the differences between the two. However, both of them are designed to offer a robust accounting experience for small- and medium-sized businesses.