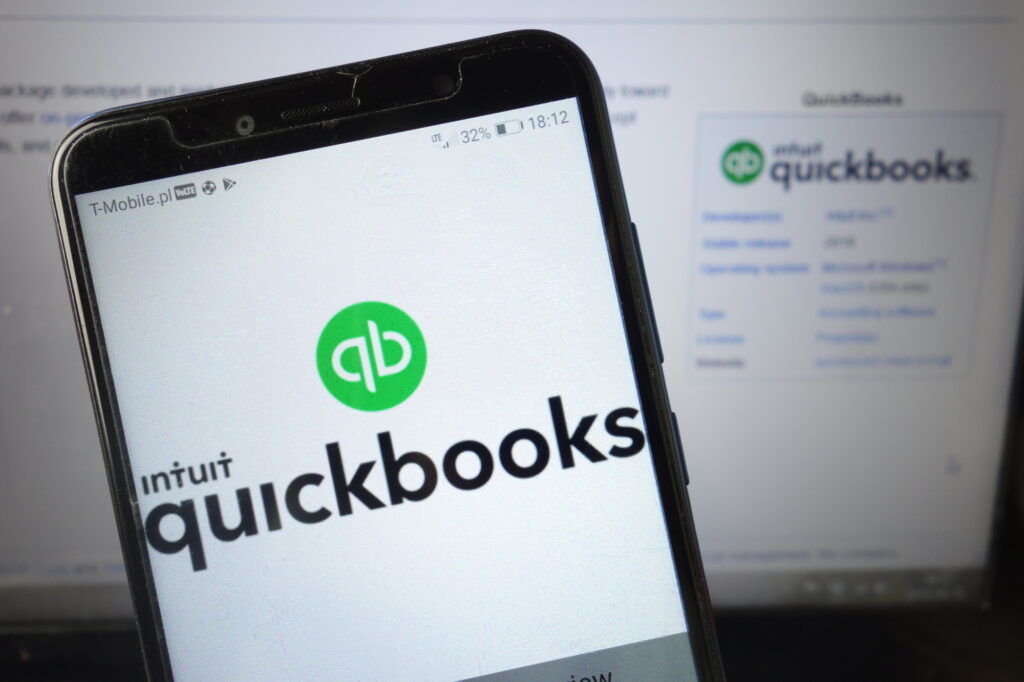 QuickBooks Online or QBO is a popular name among small businesses and accountants across numerous industries. Although this powerful tool is solely online-based, it is more than just an accounting software! The application enables SMEs to manage their overall back-end processes efficiently.
Besides, it has the upper hand over QuickBooks Desktop as it offers better accessibility and mobile-friendliness. QuickBooks Online provides small businesses with an array of features, including reporting, income, business payments, and more.
Some of the top features of QuickBooks Online include –
Creating and assessing financial reports
Invoicing
Expense tracking
Bank reconciliation
Generating profit and loss statements
Managing inventory
Effective client portal to track invoices and pay them; one can also address concerns through the client portal.
The best part is it's quite easy to get started with QBO – you simply need to enter a few details about your business and learn how to use some of its super-simple tools and features by watching some tutorials. This is why QuickBooks Online is best suitable for freelancers and small businesses.
Without beating around the bush any further, let's straightaway discuss the pros and cons of QuickBooks Online.
Pros
Easy-to-use interface: The interface of QuickBooks Online is extremely simple to learn and adapt quickly, even if you need to process complex transactions. The software comes with a color-coded interface that enables users to access every option and feature easily, thus ensuring smooth navigation.
Moreover, you can view and access everything on a single page and even create filters to find your desired topic on-the-go.
Receive unlimited invoices via email: You can send unlimited invoices through emails, which can save you valuable time and money. Further, QuickBooks Online also helps to keep all your data in one place and make transactions faster.
Invoice customization: Through QuickBooks Online, you can do branding for your business using its customization features. For example, starting from importing your company logo and information, customizing your emails, to creating unique invoices, you can do it all in QBO.
You can also choose from among the pre-built templates as per your preference. The application also offers customizable reporting solutions, which help to improve your workflows.
Easy mobile accessibility: Managing your accounts and your core business processes is now easier with on-the-go access to the mobile version of QuickBooks Online. You can view and access your QBO dashboard from your smartphone or tablet, enabling you to manage your accounting and finances from anywhere and at any time.
Customize your dashboard: QuickBooks Online allows you to customize your dashboard preferences to stay updated on the information you need. The best thing about this accounting application is that you can activate each individual feature your business requires.
Online banking: Users can link their bank accounts as well as credit/debit cards to their QuickBooks Online account. It saves time by eliminating the need for doing manual entries for each transaction, since every transaction detail is downloaded automatically. At present, QuickBooks Online integrates seamlessly with over 18,000 banks.
Works with third-party apps smoothly: If a function is not supported on QuickBooks Online, don't worry! The software integrates with many third-party solutions and tools you might need to manage your business better, hence boosting compatibility. You simply need to activate the service or app you need, either at the time of setting up your QuickBooks Online account or even later.
No software installation required: This point was almost needless to say since the entire application is online and relies on cloud-based systems. This means that all your vital business and accounting data will be backed up and stored automatically.
Besides, you can even export essential programs or tools like Excel. Further, you will also be able to share the required information with other team players to work together more collaboratively and efficiently.
Cons
Payroll is Expensive: Businesses often look for software that would manage their accounts as well as payroll to give HR teams some relief! However, that feature is expensive and less than ideal in QuickBooks Online, and one might need to opt for a full-service program. Yes, QBO does offer payroll, but the costs go up quickly compared to a full service payroll company because they charge additional monthly fees along with a surcharge fee per employee.
Project management features are missing: Every business needs a project or task management tool to improve their productivity and close projects or deals faster. But QuickBooks Online doesn't offer that facility. However, you can always integrate a third-party project manager with this software.
Beginners might find it a bit confusing: Although the user interface of QuickBooks Online is efficient, beginners, however, might find it too overwhelming and sometimes, even puzzling. For example, one can see many accounting-specific jargons, which the novice might find difficult to grasp.
However, the good news is that there are a host of interesting tutorials that can help you understand how each feature works, and you will soon find the interface nice and simple.
Internet connection is required: While the desktop version of QuickBooks can be operated offline, you cannot do without a working internet connection on QuickBooks Online. This means, if your internet connection is unstable, you need to wait until it's restored.
Can't be reverted to a previous version: While upgrading to the latest version is an exciting thing for many, for some users, it might be all the more confusing, especially when adapting to new features or interface is concerned.
However, one downside of QuickBooks Online is that it cannot be reverted to the previous version once updated to a newer one. This means you cannot go back to the point where your last transaction data might be available, unless you are a part of a higher price tier.
Payment Processing may seem difficult: QuickBooks Online may be an excellent solution for several aspects like invoicing, but it's not the best one for payment processing. Indeed, the application can connect well with select payment processors, including PayPal, and can reflect new transactions automatically for review. But QBO, when it comes to payment solutions, doesn't do very well!
There is a premier solution by Intuit called QuickBooks Payments, which enhances payments like bank transfers and debit/credit card payments. But this software, too, has its own drawbacks including extremely high fees.
Final Words
Weighing the pros and cons of QuickBooks Online, it's safe to say that the application is worth it for its robust features, especially if you are a small business, a start-up, or a freelancer. Some of its vital features that need mention include –
Report customization
Invoice batching
Payment approval automation
Multiple user access
Payment reminders
Online training
24/7 support.
However, large enterprises might want to consider other fully-featured software to manage many other core operations all at a central place, which is somewhat difficult to get in QuickBooks Online.