Amazon is like a big shop on the internet where many sellers sell their things. Recently, Amazon made a new rule where some sellers have to pay a new type of fee to Amazon. This is a big deal because many sellers might be affected by it and their profits might be jeopardized. Let us understand the new fee by Amazon and how it is going to affect the sellers.
Understanding the New Fee By Amazon
Starting from October 1st Amazon has implemented a modification in the fee structure for sellers. This change specifically impacts sellers who prefer to ship products directly to their customers without using Amazon's delivery system or the company's "fulfillment service".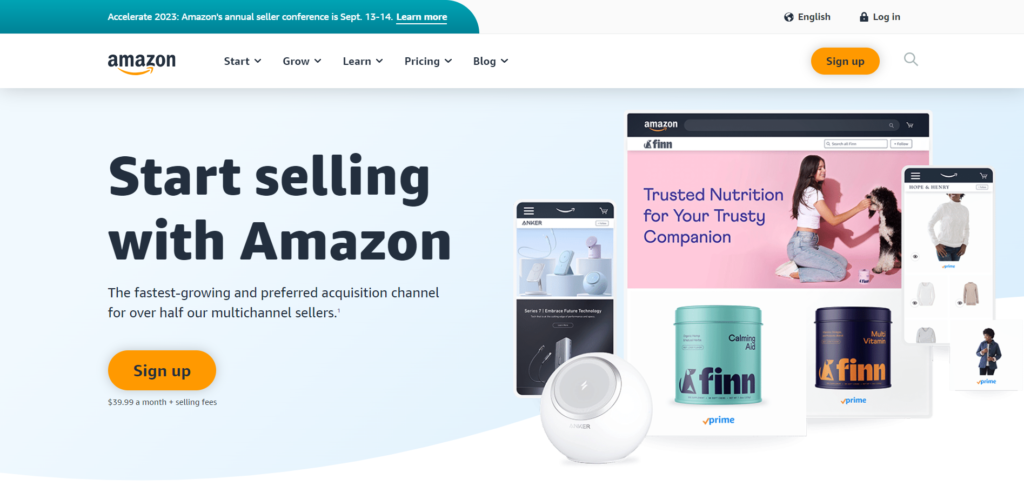 Image source
Under this policy for every item sold by these sellers, Amazon will now charge 2% of the item's price. This policy falls under the "Seller Fulfilled Prime Program." However, it is important to note that if the 2% fee amounts to less than $0.25 the seller will have to pay a minimum fee of $0.25 to Amazon.
This updated rule signifies that regardless of the product's cost Amazon will consistently receive a portion from each sale if sellers use their individual shipping methods. Sellers will now have to think of strategies that can help them to save their profit margins. Especially those sellers who sell low-cost products will have to either increase their costs on Amazon stores or will have to face a loss of 2%.
Seller Fulfilled Prime Program
The Birth of the Program
In 2015 Amazon launched an initiative called the Seller Fulfilled Prime program which generated excitement, among sellers. This program offered them the opportunity to display the 'Prime' badge on their products. The presence of this badge is highly sought after by buyers as it typically signifies faster delivery.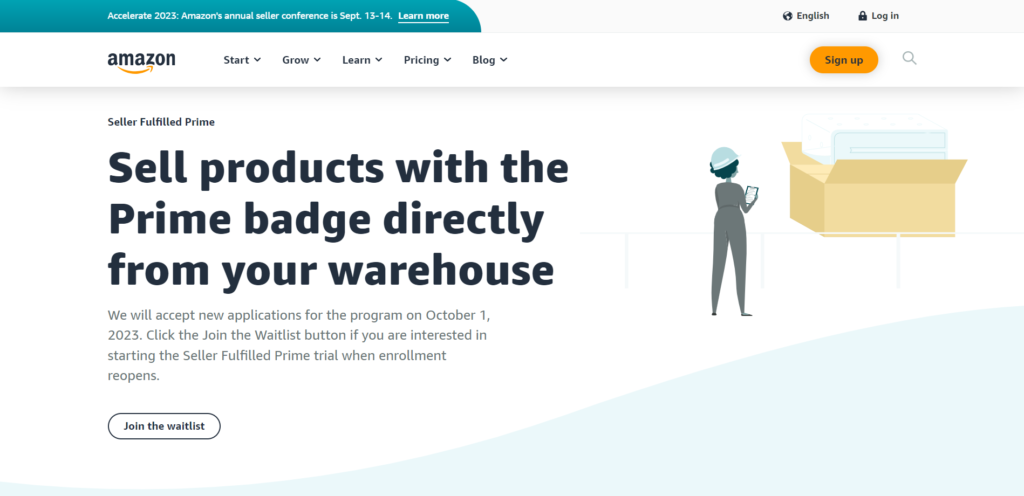 What's even better is that sellers were not required to utilize Amazon's Fulfillment – Amazon's own delivery system in order to qualify for this badge. This helped small businesses to get highlighted and improve their sale and reputation on Amazon.
The Prime Promise
However, there was a catch. In order to display the Prime badge on their products sellers were required to make a commitment. They had to ensure delivery of their products super fast within one or two days to Prime customers. Sellers had no option but to charge any fees for this expedited shipping service. It had to be included as part of the agreement.
A Pause and a Restart
Sometimes there were hiccups, along the way. Amazon became aware of many instances where deliveries didn't meet their expected level of speed and quality.
As a result, they temporarily suspended sellers from joining the program to ensure that customers consistently received top-notch services. However, in a turn of events for sellers, Amazon made the decision to welcome new sellers back, into the program. This means that more sellers now have the opportunity to display the Prime badge if they commit to delivering.
The Underlying Reasons for the New Fee By Amazon
Every major company, including giants like Amazon, often has underlying motivations behind their decisions. At its core, every change, tweak, or new rule is strategized to enhance the company's growth or sustainability. Understanding the rationale behind Amazon's decision to impose a new fee requires a dive into its business objectives.
Profitability at the Helm
Profit is more than a goal for Amazon; it is a driving force. Shipping as a part of their service can be quite expensive. The expenses involved in maintaining truck fleets, ensuring deliveries on time, and employing thousands of people to manage the process quickly add up to the cost.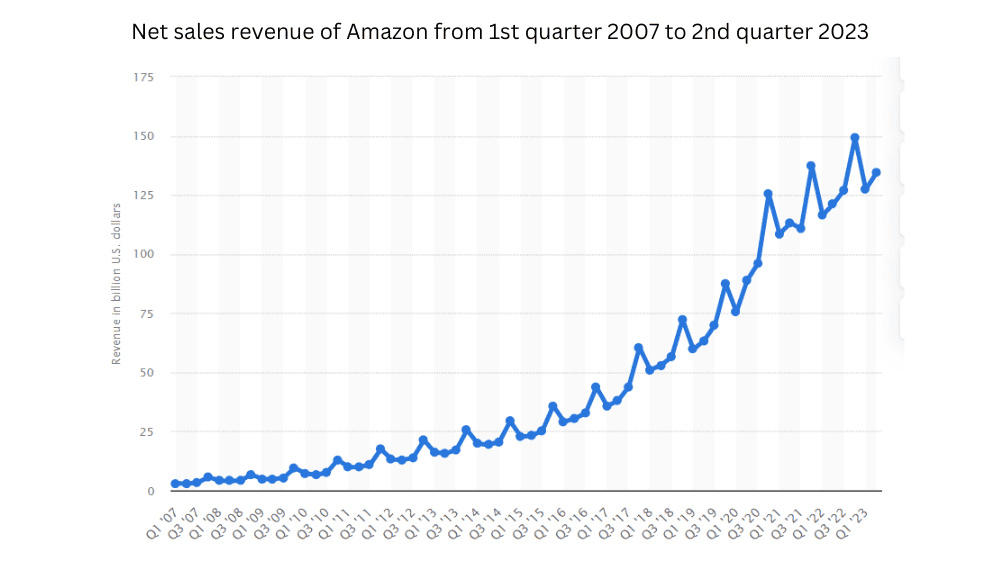 Data Source: Statista
From a business perspective, it's not smart but crucial for long-term profitability to find a strategy that offsets or recoups some of these costs. This is where the new fee comes into play. By charging sellers, especially those in the Seller Fulfilled Prime program Amazon aims to create a revenue stream that helps balance out the shipping costs.
Diversified Ventures and Continuous Revenue
Apart from its core e-commerce model, Amazon has branched out into several other sectors. Prime Video is one such venture, where Amazon spends a considerable amount annually to produce or acquire content. This is to ensure that they remain competitive in the streaming wars. Such ventures, while promising returns in the future, require consistent funding and innovation.
And where does this fund come from? New revenue streams is the answer. And the new fee by Amazon is one such source of revenue.
Treading Carefully with Sellers
There is no doubt that sellers form the backbone of Amazon's vast marketplace. The more sellers sell on Amazon, the more profit Amazon earns. And more sellers also add to the vast variety of products that we see on Amazon. The new fee by Amazon might not be a welcomed step by sellers.
This is where Amazon treads on thin ice. Sellers selling low-cost items might struggle to keep their profit margins. For example, if you are a seller selling a $1.99 product with a profit margin of $0.50, you will lose $0.25 to the new fee by Amazon. (See the example of the real product – Wall Decor)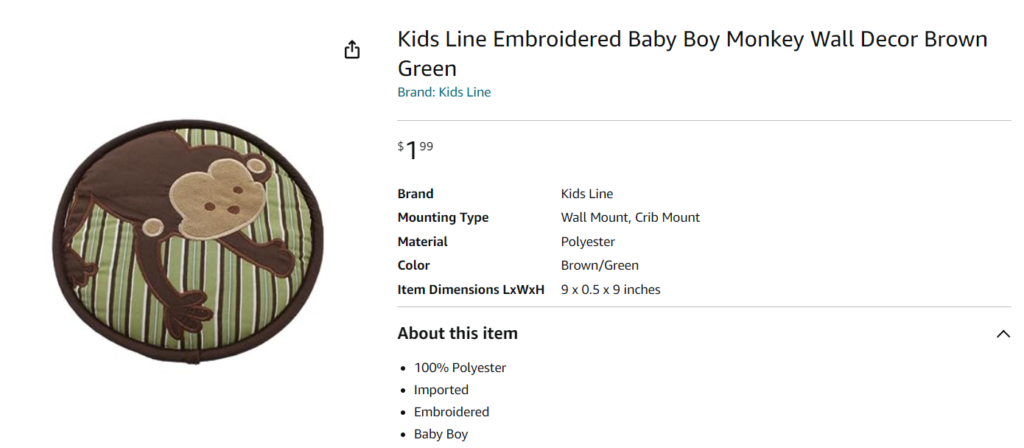 Image source
So what does a seller do in such a condition? They either leave selling on Amazon or increase the price. So let us discuss how sellers will be affected by this new fee.
Impact on Amazon's Backbone: The Sellers
Below are some possible impacts on the sellers due to the new fee by Amazon.
Financial Strain on Sellers: First and foremost, sellers will have to deal with an additional cost for their business as mentioned earlier. This new fee might seem small at 2% or a minimum of $0.25 per item, but for sellers who sell low-cost items, this is devastating. Even for high-volume sellers, this can quickly add up. Behind every product sold, there are various costs that a seller pays. Cost for buying raw material, storing, marketing, and then delivery- the seller pays it all.
Potential Increase in Product Prices: The only option that remains with the seller is to increase the price. To cope with the added costs, sellers might be forced to increase their product prices. By passing on the extra cost to consumers, sellers can maintain their profit margins. Or they might compromise with the quality of the product to sustain.
Brand Loyalty: There are many sellers who have been associated with Amazon for a long period of time. They are loyal to the brand. But, the new fee by Amazon can push them to find out ways to sell their products. Their brand loyalty to Amazon is at stake.
The Larger Picture: Amazon Vs. Shopify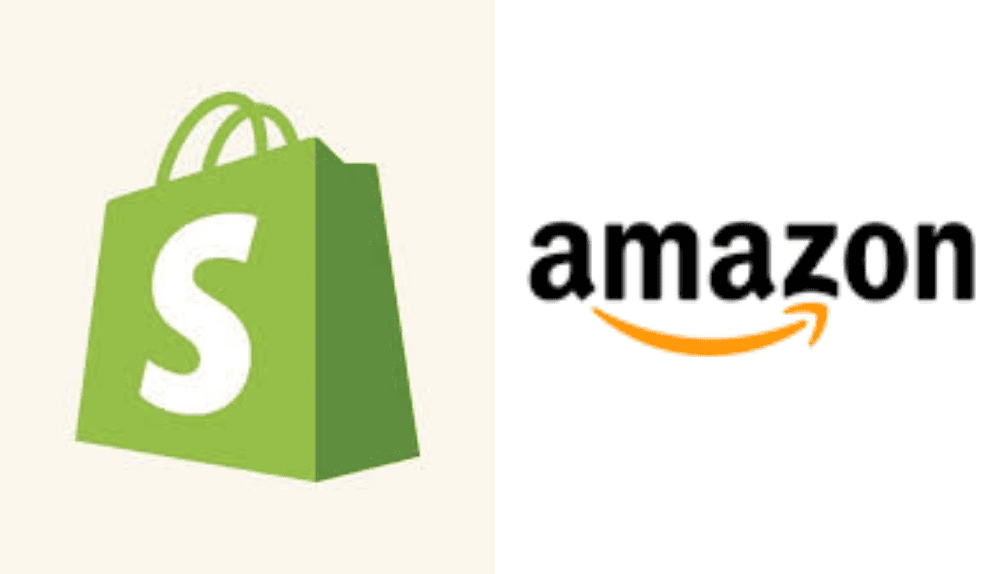 E-commerce is not a one-player game. While Amazon was a forerunner in the U.S., Shopify emerged as a formidable contender. Shopify offers an easy-to-use online shopping system that can be tailored to individual needs.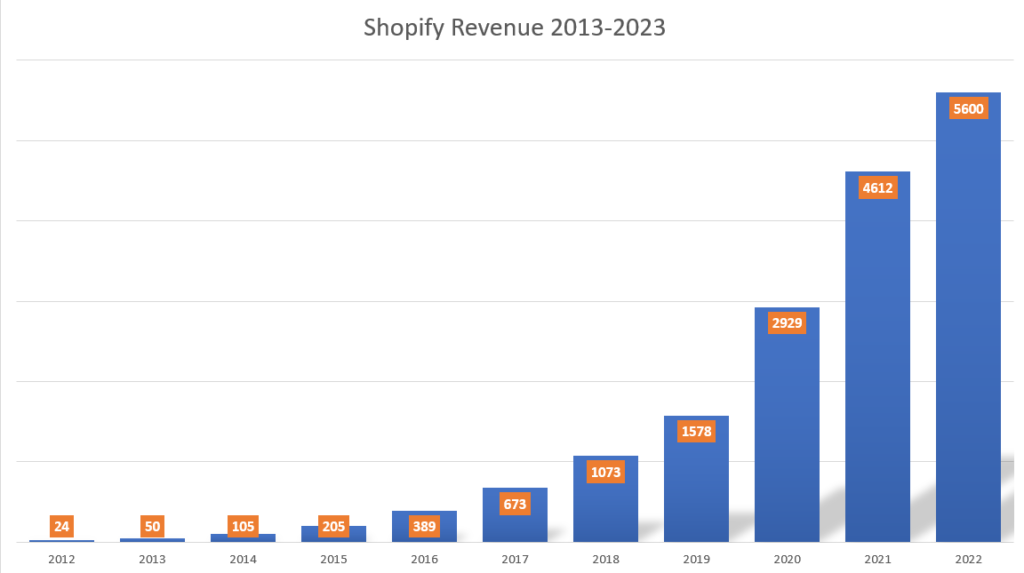 Initially, their customers were of different types. One type that preferred Amazon found the interface easy to post and sell products by creating their own store. They were attracted to the huge user base that Amazon had. On the other hand, the other type of customer who wanted to avoid competition and freedom to sell their products on their own terms preferred Shopify. But, now in 2023, things have changed. People want to sell their products anywhere and everywhere.
In such a scenario, Shopify will get an edge over Amazon and sellers will prefer to sell the products on their own instead of depending on Amazon. Amazon's new fee can serve as a pivot point.
Frequently Asked Questions (FAQs)
What is Amazon's new fee for third-party sellers?

Starting October 1, Amazon will levy a 2% fee, or a minimum of $0.25 per item, for all the sellers who ship their products directly to the customers.

Who will be affected by this new fee?

Merchants who are part of the Seller Fulfilled Prime Program will be affected.

Why has Amazon introduced this new fee?

While Amazon hasn't provided a detailed rationale, it's evident that business profitability is a driving factor. Shipping is a significant expense for the company, and this fee might help counterbalance some of those costs.

What is the Seller Fulfilled Prime Program?

This allows merchants to show the 'Prime' logo on their listings without using Amazon's Fulfillment by Amazon service. In exchange, retailers must provide Prime members with free one-day or two-day delivery.

Will this fee affect product prices on Amazon?

Yes. Where the profit margin is low the seller will compensate the loss by increasing the price.

Are there alternatives to selling on Amazon for merchants?

Yes. Sellers can use Shopify or other niche-based stores to sell their products.