An ERP is the backbone of business operations. It helps with every function you can think of; Operations, Sales, Customer Support, Marketing, and internal supporting teams such as HR, Legal, and IT. If you're using an ERP such as the one offered by NetSuite, even the Finance department can be integrated into a single environment.
The type of ERP a business uses is mainly determined by the size of the business, what industry the company operates in, and the future strategy and goals; is the business planning to grow further or is already at a specific sweet spot? However, there are certain functionalities that enterprises must focus on that are absolute for an effective ERP deployment. These include whether the ERP is cloud-based, whether it has a mobile application, what different teams the ERP can serve well, or how much integration an ERP can facilitate.
Often businesses deploy an ERP in segments, some core departments are onboarded first, and the rest follow. That can also impact the type of ERP a company chooses to use. Below we look at an ERP, its many benefits, and the top ERP trends to watch for in 2023. We highlight what is essential for businesses and the latest cutting-edge ERP product offering that various solutions providers are at the forefront of.
What is an ERP?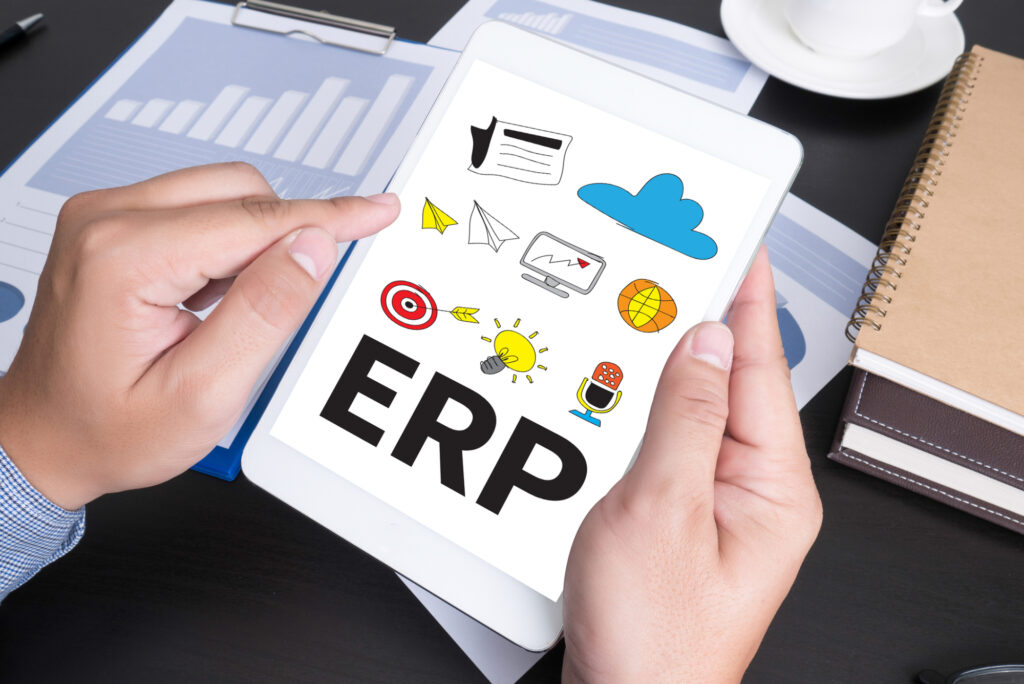 ERP, also known as Enterprise Resource Planning, has its root in supply chain management systems used by manufacturers called Materials Requirements Planning (MRP). MRPs are mainly used to plan around inventories efficiently and manage production based on supply and demand. Similarly, an ERP helps companies manage financial resources where businesses record transactions and accounting entries in the general ledger and oversee accounts receivables, payables, and payroll. An ERP also has a robust financial reporting functionality offering rich insight into specific operations and the overall health of a company.
The ERP Trends to Watch in 2023
The Cloud and Hybrid Deployment Model
With over 20 years of companies offering cloud-based services or ERP solutions, it's hard to imagine that not all ERPs today aren't cloud-based. Chief Technology Officers worldwide say that over 50% of all IT spending this year will be on cloud computing. So that means that some portion of the nearly 50% that isn't cloud-related will go towards traditional IT spending, such as servers and on-premise data centers. These house on-premise software deployments, including ERPs.
There have been legitimate reasons for businesses not to shift to the cloud, including security, resiliency, and whether data storage on the cloud is hosted in another country.
However, on-premises ERPs carry their own set of risks. How much and for how long do security and Support exist or legacy operating systems running these ERP systems? Can they find staff to manage these systems easily, and do the costs of doing so outweigh the cost of migrating to the cloud?
In a nutshell, businesses are still in the midst of a transition to the cloud. However, the shift has accelerated. Work dynamics are changing as more employees work from home, making ERPs that aren't on a cloud riskier and untenable.
That's not to say that the on-premises deployment model will completely disappear. A hybrid approach still makes sense for many businesses. Resiliency is a big concern as service outages by cloud service providers, however brief, can wreak havoc on businesses.
Mobile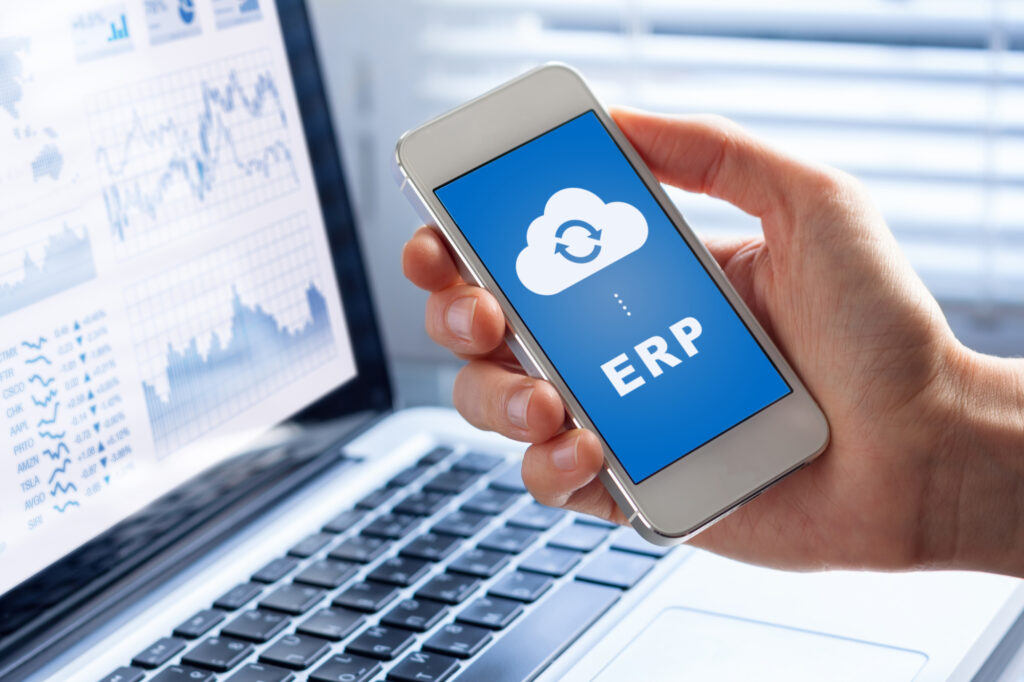 Mobile was once viewed as a tertiary feature that was more gimmicky than nice to have. Over time, it started to become a value add. Today, given the changes in how we work and the advancements in mobile devices such as tablets, mobile is becoming the de-facto standard. As employees work from anywhere and work shifts to the cloud, a mobile iteration of an ERP is an absolute must from any service provider.
The mobile version of an ERP offers tremendous productivity by allowing customers to access it from anywhere at any time. Second, besides the user interface, the underlying technology isn't that different from the regular version of the ERP since they're both cloud-based.
Furthermore, a mobile ERP may be better than a traditional ERP as it allows customers to quickly capture and upload receipts or other transactions that need to be recorded in real-time. This goes beyond productivity and more into the realm of user adoption and compliance with timely expense report filings.
Finally, we're all well aware of one of the best benefits of ERP, enhanced decision-making based on all the data gathered and easily and intuitively presented. As customers are further inclined to adopt the usage of an ERP motivated by the real-time benefits of mobile functionality, businesses will also see improvements based on quicker data capture and resulting analytics and reporting.
Artificial Intelligence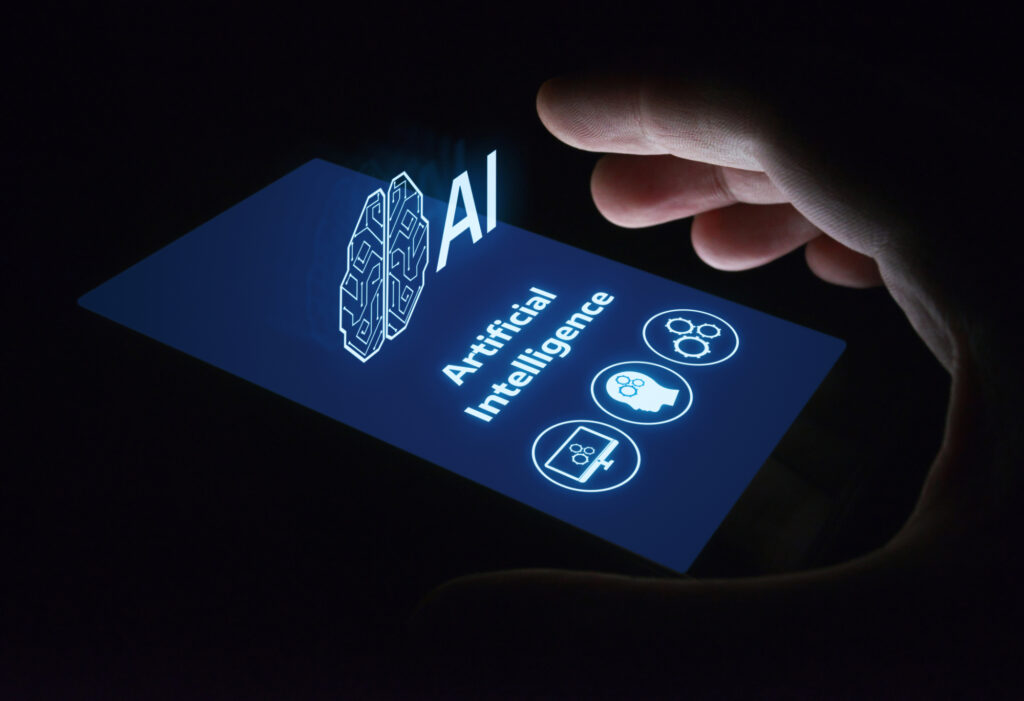 No product escapes the mention of Artificial Intelligence (AI) or similar terms such as Machine Learning (ML), Robotic Process Automation (RPA, and the like. And an ERP is no exception. No, AI won't be taking over human tasks entirely in 2023, but it is viewed as a tool to drive productivity by automating the more mundane and repetitive tasks of customers.
Recurring deprecation expenses for assets can be recorded automatically based on their specific duration. Transactions can be automatically recorded in the applicable expense accounts based on precedents. Also, the ERP can execute relevant alerts and reminders for tasks such as asset revaluations, and receivables follow-ups, among others.
Furthermore, as more businesses use a subscription-based revenue model, they can automatically send periodic invoices for that subscription fee, record the transaction and process the payment without human interaction.
Increasingly, AI is used to identify internal audit red flags, client credit risks, and product sales recommendations based on customer personas and use cases. We predict that ERPs will leverage AI to streamline the customer experience further. Upon closing a sale, AI will allow businesses to generate invoices, onboard customers autonomously, and even recommend renewal price increases based on relevant factors.
The adoption of AI in ERP offers unprecedented efficiency by delivering automation, interactive advisory-type reviews, eliminating mundane and repetitive tasks, and reducing mistakes.
A blurring of the lines between ERP and CRM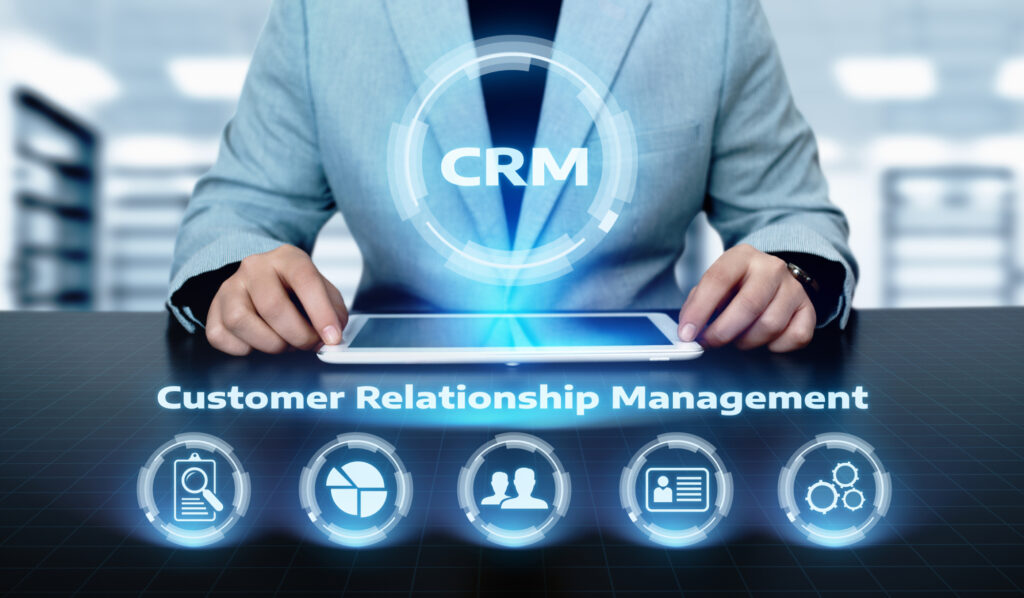 In a way, you can call it the flywheel effect. Businesses have been successful with ERPs and CRM, Customer Relationship Management, software for over two decades. CRM was the first cloud-based business targeting companies with a new way of connecting and collaborating internally and introducing an entirely new paradigm on the customer experience.
Salesforce.com improved how companies supported, marketed, sold to, and conducted email campaigns outreaches to customers. The use of CRMs allowed all these functions to leverage data by setting up a single repository of all forms of interactions with existing and potential customers.
The data allowed companies to recalibrate messaging in a very targeted manner. Today, there isn't only a sales or marketing team or a customer service team. Now, we have an exact science devised around the client: Customer Experience. As businesses captured the best practices for marketing to customers, sales processes, onboarding, and continuous hand-holding after the close via Support, they decided to codify these processes into an entirely new business practice, known as the customer lifecycle. Today, Sales, Support, Customer Success, and Account Management teams are all integrated and easily able to collaborate with one another.
Will all the intelligence available from a CRM, it is surprising that such systems are still a world apart from the ERPs used at firms. Shouldn't the high-touch nature of a client, as evidenced by the CRM, factor into the contribution margins? Can the ERP calculating those margins easily capture that data for a CRM?
Companies like NetSuite have started offering unified solutions for both CRM and ERP. It is the logical next step to leverage the combined data sets of both systems. With an integrated offering, businesses can target customers based on specific financial benchmarks. Although businesses may already be able to see the total contract values of their customers or have a good gauge on the customer's lifetime value. However, can companies easily calculate and access gross margins for each client using disparate ERP and CRM functions?
Shorter-Term Contracts
The subscription revenue model has become omnipresent in the business community in the last fifteen years. Companies in numerous industries have widely adopted this business model. There is a subscription offering for shaving razors and luxury watch rentals – so it's not just applicable to SaaS businesses. Similar to the subscription model, the ensuing dynamic will be shorter-term contracts. Nothing delineates pricing models like a challenging economic environment. It is much harder for businesses to stop paying for a $2,000 monthly enterprise license than to cancel a $25,000 annual subscription.
With the annual subscription model, customers are locked into longer cycles when they may need certain tools for specific projects. A common question customers ask during an economic downturn is if the company has a monthly payment option for their product or service. Even in the event that the business intends to renew services for the entire year, the shorter-term contract offers customers the flexibility to manage their liquidity in uncertain times.
There is some silver lining to these changes. For all the benefits of shorter-term contracts, customers are willing to pay more for the product. Annual contracts can require a hefty upfront cost that requires shorter-term payments. Customers are willing to pay for the agility and flexibility offered by short-term contracts. Furthermore, shorter-term contracts are a great way to showcase all the use cases and benefits of an ERP or any other product. It is an excellent way for companies to get their foot in the door and let the service level win customers over and limit churn.
Integrated Payments
ERPs with integrated payments systems allow customers to check out quickly and process payments that are already on file, securely stored on the ERP. There are multiple benefits to this feature. First, it speeds up the checkout process. The decreased friction in the sales cycle translates into a higher likelihood of closing the transaction. Second, all this manifests into better cash flows for merchants.
Finally, integrated payments can allow merchants to offer customers to pay online and pick up their merchandise from their store locations. Host Merchant Services has a long history of partnering with NetSuite as a third-party payment processing ERP's API tool CyberSource. HMS easily connects to the integrated platform and manages the end-to-end payment lifecycle, starting from the invoicing process all the way through to payments and reconciliation.
Blockchain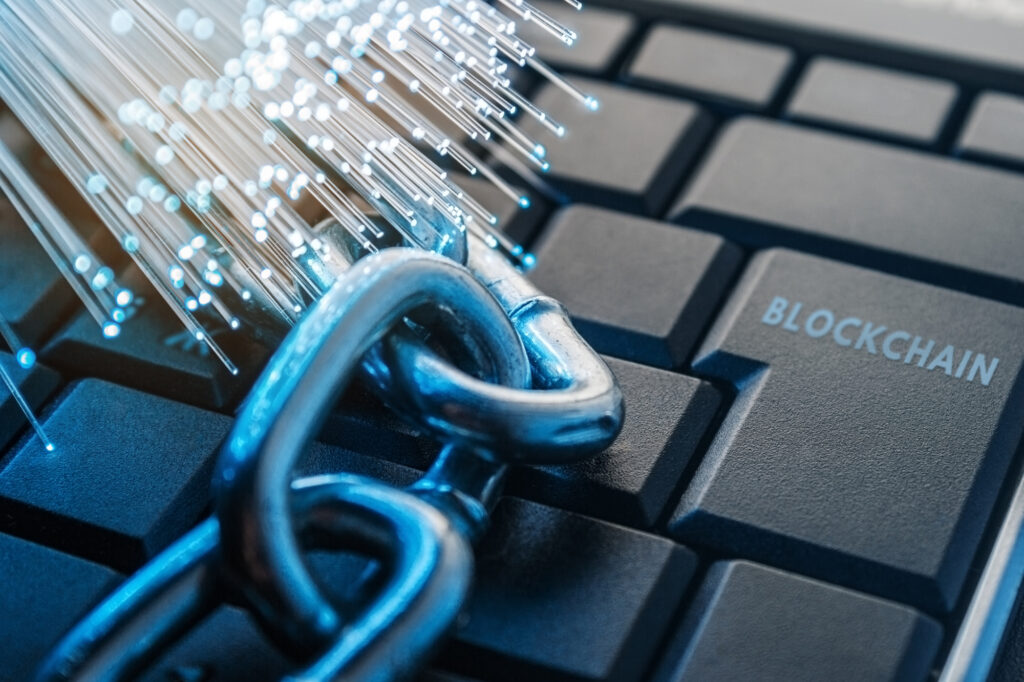 Blockchain has been all the rage lately and is repeatedly touted as the next technology breakthrough that will have a lasting impact on businesses and consumers. Blockchain is distributed and immutable ledger that records transactions and the tracking of both tangible and intangible assets of both companies and individuals.
Blockchain has remarkable potential because it can provide instant access to members of a network permissioned to access all data on the distributed ledger. The blockchain allows customers to access orders placed, payments made, production, inventory, sales, and every other business function, in real-time.
There are practical applications of blockchain for an ERP. For example, Walmart is looking to implement invoice recording, payments, and dispute resolution via the blockchain. Their existing supply chain is already being recorded on the blockchain by linking their delivery fleet's GPS data to their incoming freight.
Invoicing is another segment of their operation that companies will shift to the blockchain over time. So if there is a dispute related to invoices or the quality of goods received, the blockchain offers immediate insight by accessing the entire digital trail. Still, it can also diagnose the root cause of substandard quality by pinpointing specific production centers. All functions offered by an ERP can easily be shifted onto the blockchain. So, it won't be long before an ERP is provided solely on the distributed ledger.
Security
There have been a lot of concerns around security, especially for businesses with all the personal and financial data they can access. Plus, the security threats wreak the most havoc with data being compromised, leading to considerable damages resulting from a loss of trust, reputational damage, and most likely lawsuits. One of the best ways for businesses to prepare is to have an ERP with a full scope of security protocols in compliance with the most stringent industry standards.
These standards are a perfect way for merchants to build loyalty among their customers. Numerous brands have clients willing to share their payment details with the likes of Amazon and Apple, given the strong security settings and the use of tokenization to process their transactions, usually in a single click. Customers seldom ever have to reenter their payment information after doing it the first time. It becomes a virtuous loop; customers enter their payment once and never have to do it again. Since they never have to enter their payment details at a particular platform or merchant, they consistently choose to shop on that merchant's site. This phenomenon of customer loyalty has been greatly documented in a Wharton study on Amazon's one-click patent and business process[MF1] .
There are numerous SaaS offerings, such as the NetSuite ERP, which is cloud-based and has all the latest security settings, patches, and updates fully implemented and continuously updated as new releases are made automatically. Since the NetSuite ERP also offers integrated payments solutions, the latest payment security standards comply with PCI DSS (Payment Card Industry Data Security Standard). These standards include the Card Code Verification (CVV2), and Address Verification Service (AVS), among many others.
There are many great features that an ERP now offers. It can significantly enhance collaboration and efficiency in businesses that use ERP. Numerous vendors, such as NetSuite, understand the far-reaching impacts robust security protocols have on finance functions and operations. These measures can also enhance customer experience by offering an integrated payments solution.
An ERP is not suitable for all businesses. Even businesses that do deploy an ERP have different needs and use cases that drive their decision-making. The past few years have been essential for merchants as more have started businesses in industries where an ERP can offer tremendous benefits. Furthermore, ERPs themselves have implemented many features and functionalities that are increasingly useful to businesses, including cloud-based SaaS offerings, mobile functionalities, and integrated tools for multiple teams such as Sales, Support, and Marketing to enable enhanced collaboration. As businesses consider their needs for ERPs, it is vital to keep a watchful eye on all the latest trends of 2023.
---
[MF1]https://knowledge.wharton.upenn.edu/article/amazons-1-click-goes-off-patent/