The eCommerce market has been growing dramatically in the last few years, particularly during the pandemic. According to eMarketer, worldwide eCommerce sales will exceed $5 trillion for the first time in 2022 and are expected to climb past $7 trillion by 2025. Starting a business centered around selling eCommerce products is more relevant than ever.
However, succeeding in eCommerce takes more than just selling anything online.You need to choose the right product.
In this article, you'll learn about 25 eCommerce product ideas that have the potential to be big winners in 2022. In addition, there are also tips for choosing the product that works best for you and suggestions for places to continue looking for more ideas.
Top 25 eCommerce Product Ideas to Start Selling Online
There's a wide variety of products you can sell that are in great demand. The key areas to target are related to personal care, eco-friendly alternatives, work-from-home solutions, or tech gadgets. Take a look at this product list to find your next eCommerce project:
1. Home office solutions
Working from home has never been more popular, possible, or accessible. So naturally, products oriented towards creating your own home offices are in high demand.
In 2022, 16% of all companies have shifted to fully remote work, and 58.6% of the U.S. workforce works remotely. The circumstances of the pandemic caused the vast majority of Americans to switch from in-person jobs to remote work. And this phenomenon was seen all over the world.
Office chairs, seat cushions, and desks are good alternatives to offer comfort at home, while Wi-Fi repeaters and range extenders are great products that improve connectivity.
2. Home decoration products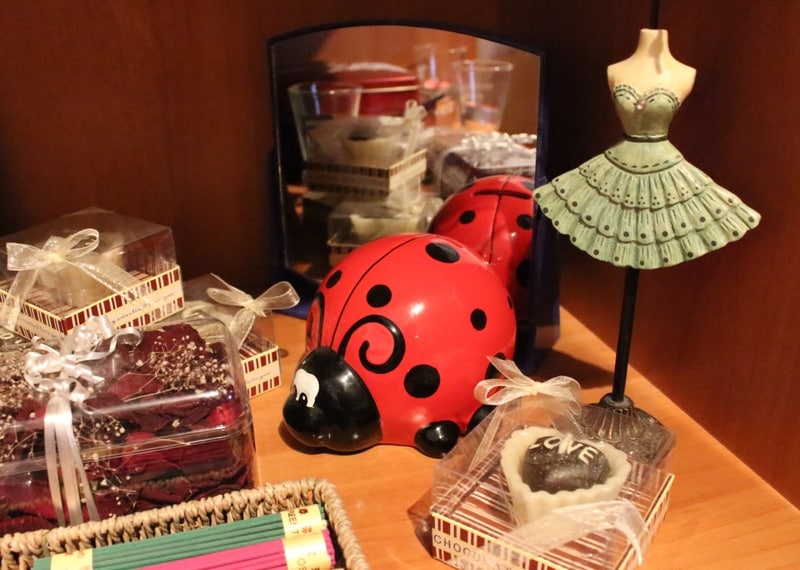 With more people than ever working from home, it stands to reason that they'll be interested in making their personal spaces more appealing, and the data supports this. The home décor market was already trending back in 2020, and it's forecasted to have a constant growth of 4.8% between 2022 and 2026.
Carpets, beddings, and storage containers are just some of the products you can offer in this space. The benefit of these products is that their appeal is not limited to remote workers, which explains the projected constant growth of the sector.
3. Candles
If you are looking for a home décor product that is consumable and can be bought repeatedly by the same customers, candles are a great choice. They fill that desire to beautify your personal space and are easy to dispose of once all the wax has been consumed.
One great thing about candles is that they don't need to be your entire business. You can easily sell them as part of a more extensive line of products, like beauty or meditation brands.
4. eLearning courses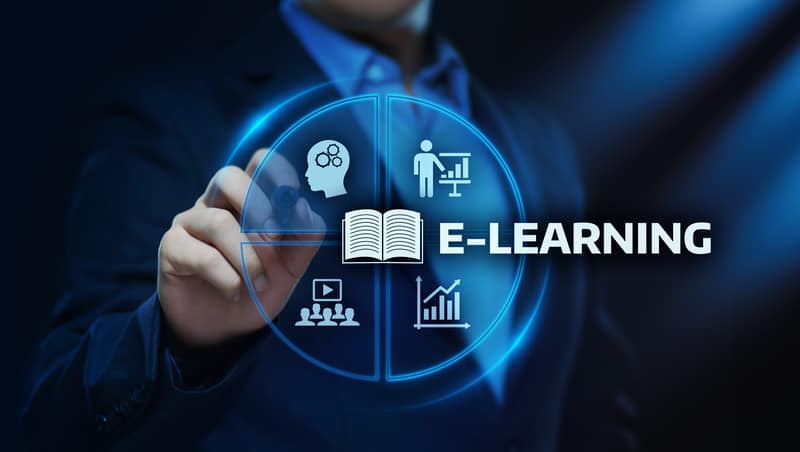 Subscription-based products have been on the rise for a while now.In that category, eLearning courses are shining due to their low setup cost, as well as their ability to be sold over and over with little to no additional input. There's only one significant investment with this product, the time and energy required for the initial creation. Once the course has been created, you don't need to do anything else other than selling it.
You most likely already know enough about a topic to create your own course; you only need to arrange that information in a digestible package.
5. Subscription boxes
Building on the previous point of subscription services, one popular idea is selling subscription boxes that cater to specific interests. With these products, you get money so long as the customers remain subscribed.
A subscription box can take many forms, from catered snacks to food delivery kits, comics, toys, and even cosmetics. There are a lot of different approaches you can take to this idea, which makes it easier to tailor it for a specific niche.
If you can find one market that hasn't been tapped by the subscription box craze, you will likely hit a gold mine.
6. IoT Devices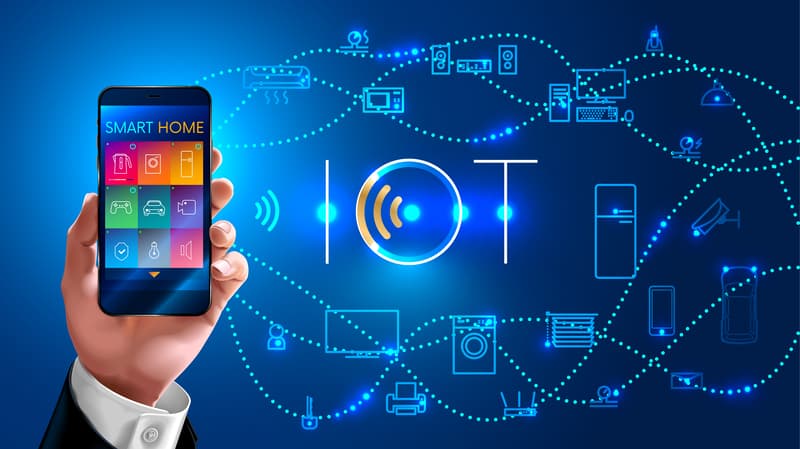 We've evolved from smart devices to those that interconnect to create a unified ecosystem of convenience. IoT, which stands for Internet of Things, is the term used to describe these types of devices. More and more people are looking for products that can synergize with those they already own and create a sort of "smart home" that they can control through one device or even their voice.
Smartphones are an obvious one, but there are also smart refrigerators, cars, and air conditioners. If this sounds out of your price range, you could go smaller with smart light bulbs, speakers, or watches.
7. Smart Lighting
Continuing to build on the IoT point, smart lighting is anexcellent choice for a smart product that is budgetfriendly for the seller and the buyer. The market for smart light bulbs has been growing incredibly fast and is expected to continue growing at a rate of 20.4% annually.
It gives customers a way to upgrade their home with a smart device that's convenient, and even fun, at a reasonable price.
8. Software as a Service (SaaS)
With the increased evolution of our marketplaces and workplaces, businesses have felt the need for software options that are flexible and fulfill a wide variety of requirements, or just concrete ones. Customers, too, have demanded services that some of the current software solutions can't provide.
That's where Software as a Service, or SaaS, comes in. For people that have coding skills, selling a software solution that's created specifically to solve the needs of a business or individual. But SaaS isn't about a one-and-done deal.It's about providing continued support to the end-users through tech support and additional changes.
9. At-Home fitness equipment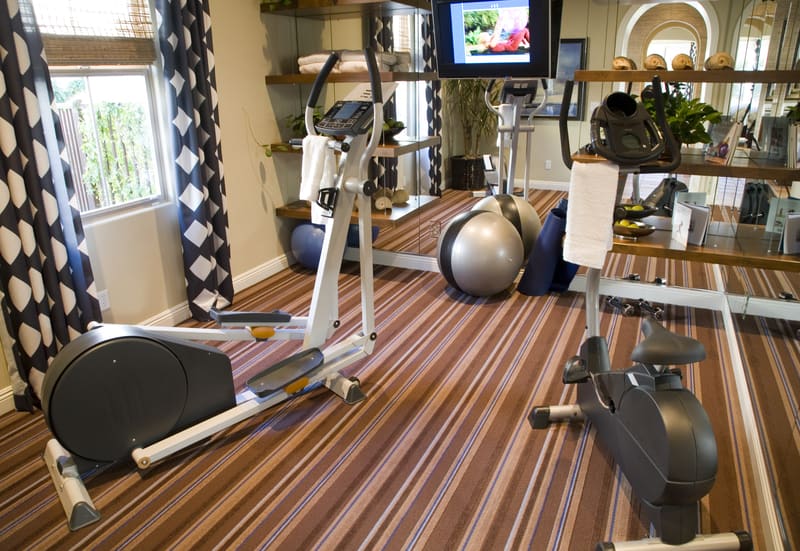 One of the other trends that you will notice on this list is an increased interest in products oriented towards improving your health and general wellbeing.Within that space, at-home fitness equipment has become particularly popular. Thanks to the ease with which we can look up exercise routines online, it's easier than ever todo your own workouts at home. Plus, people are flocking to their own in-house gyms,thanks in part due to the effects of the pandemic.
Yoga mats, stationary bikes, and resistance bands are some popular products in the home fitness equipment area. You'll want to target something that's convenient, easy to use, and doesn't require too much space.
10. Shapewear
Foundation garments, more commonly known as shapewear, havebecome so popular that even Kim Kardashian launched her own line, Skims, back in 2019. What started as a trend for women to look more fashionable has evolved into a culture of empowerment, body positivity, and inclusivity. These products are no longer about looking good but instead feeling good in your own skin. This continues the trend of products targeted at taking care of yourself gaining popularity.
Another similar product is athleisure, a type of hybrid clothing meant to provide comfort while still looking good. Both markets are expected to see continued growth in the future.
11. Skincare products
The skincare industry has always been popular. It's been estimated before that the average American spends over $300 on skincare every year. With the increased awareness of physical wellbeing, this is likely to go up.
However, this isn't an easy industry to get into, as there are a lot of safety regulations and tests to pass. On the other hand, these same barriers make it so competition is more limited than other products on this list.
12. Air quality appliances
Continuing the healthcare trend is the rise of interest in products that improve air quality. Air humidifiers, dehumidifiers, and purifiers are the main products in this category. These threefocus on different aspects of the air we breathe and, as such, don't compete directly with each other.
Humidifiers increase the humidity levels in a roomthrough the use of water vapors or steam, while dehumidifiers do the opposite. The former is meant to help with issues like dry throat, nose, and skin, while the latter handlesallergies caused by mold and bacteria.
Lastly, purifiers remove air pollutants like pollen, spores, and pet dander through the use of a filter.
13. Air Fryers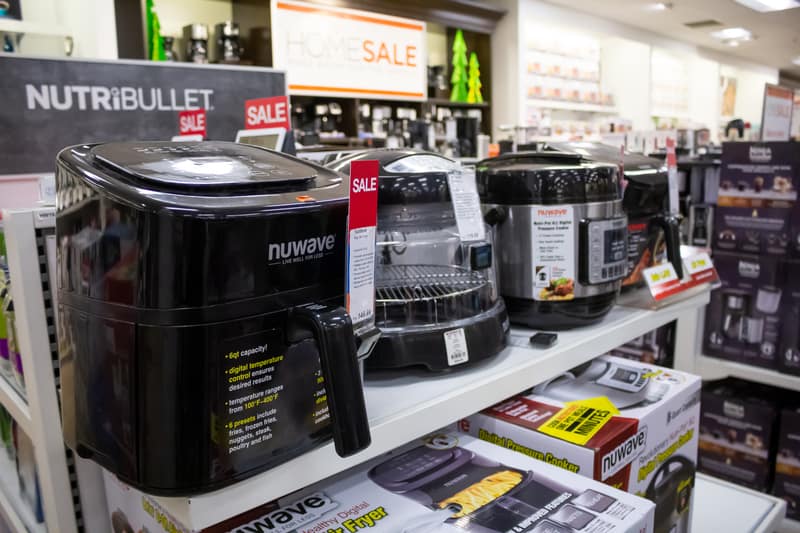 Another product that's on the rise thanks to increased health consciousness is air fryers. More and more people are looking to lower their use of oil to fry foods, in a bid to lower cholesterol levels. Not only that, but a lot of people find air fryers significantly more convenient, thanks to their "fire and forget" approach to frying.
With the technological advancements in this space, they are easier to use and more energy efficient than ever, which is a great selling point.
14. Pandemic-related items with longevity
The pandemic saw a meteoric rise in interest formany products. While some of these, like toilet paper, have come back down to reasonable levels, other products continue to remain popular.
For example, oximeters to help keep track of your health and board games to have fun with folks at home.Anything pandemic-related that has use outside of the pandemic is a potential high seller.
15. Baby products
There are products that will always be popular, such as those targeted at mothers and babies. This is a market that will always exist, but also one that has been growing thanks to increased spending around the world. Parents are more concerned with safety and convenience than ever before, and products that answer those needs can carve their own spot in the market.
Currently, baby carrying straps, bouncers, and breast pumps are particularly popular products. Toys meant to help babies develop can also be a good choice.
16. Pet Products
Another market that is unlikely to go away anytime soon is that of pet products. The demand for online stores centered around our animal friends has continued to grow. Pet food is one product that will always be needed, but you might find it easier to offer other items like bathing tools, toys, or carriers.
The last item, in particular, has become more popular over time, with people looking for ways to travel with their pets while ensuring their safety and comfort.
17. Cannabis products
The cannabis industry is absolutely massive, even though its legal status in several countries across the globe remains a touchy subject. The market is projected to grow to $70.6 billion by 2028, and society's views surrounding its recreational and medical uses are quickly shifting.
In the United States, cannabis is considered legal for medical purposes in Washington D.C. and 35 states. It's also legal for recreational use in 16 states. In the U.S., CBD products can be legally sold in any state. THC products, however, are not legal in all states yet.
While cannabis is slowly being decriminalized in several other countries, including those in Europe, Africa, and South America, it still carries harsh punishments in many countries.
Make sure you are following your local laws and regulations if you decide to sell this product.
18. Biodegradable products
Thanks to an increased consciousness of the impact of climate change, eco-friendly and biodegradable products have gained popularity. Products that use environmentally friendly materials, or that are easy to recycle, have gained interest in the eye of a customer base that is more concerned with their ecologicalfootprint.
For example, some vendors are offering laptop sleeves and phone cases made out of compostable materials. There are even compostable yoga mats made out ofcork, which would allow you to tap into two markets simultaneously.
19. Reusable water bottles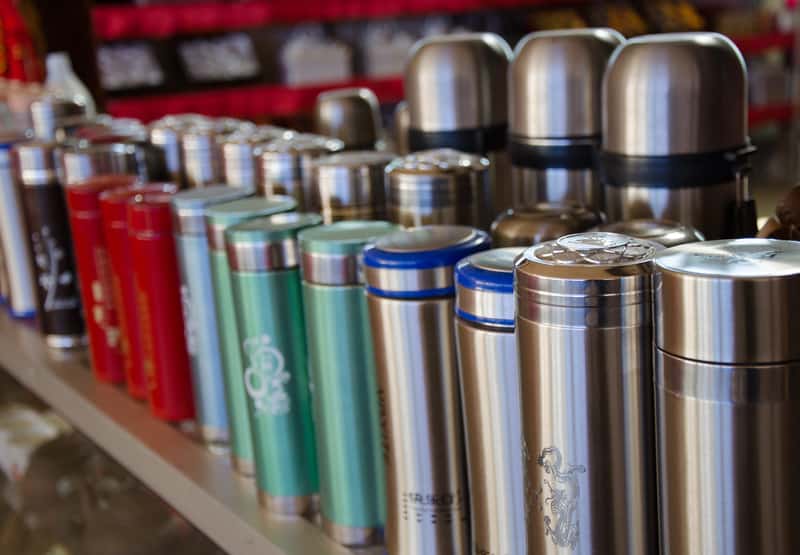 Another product idea that targets those worried about the environment is reusable water bottles. It continues to build on the interest in sustainable products that current and upcoming generations have.
One significant aspect of this product is how much personality can be given to it through changes to its shape, color, design, or logo. You can customize your bottle to fit the image of your brand.
20. Phone accessories
All over the world, smartphones are one of the most common devices people own. And in the world of phones, accessorizing is second nature. It's estimated that 83.7% of the world owns a smartphone, with 97% of the U.S. having a cellphone of some sort. That's a gigantic customer base for phone accessories.
There are a lot of different products that you can sell to phone owners, which can help provide better functionality to their phones, make them last longer, or make them more visually appealing. For instance, in the convenience area, you can provide power banks, wireless charging stations, tripods, and wireless headphones.
21. Car accessories
While working from home is on the rise, people still spend a significant amount of time commuting to work, or just driving around in their cars. Not only that, but thanks to apps like Uber and Lyft, working from your car has turned into a popular job alternative.
And just like people enjoy customizingtheir home offices, they love personalizing their cars. Some of the products for car customization offer additional features or convenience, such as USB chargers, phone holders, or rear cameras.Other products target the comfort aspect, like air fresheners and seat covers.
22. Drones
The drone market is growing and evolving rapidly. Drones are used extensively in the military for their surveillance capabilities but have also been adopted for commercial and personal use thanks to improvements to the technology, and its price.
The drone market is expected to grow at a compound annual rate of 16% between 2022 and 2026, so the potential for this product is significant.
Nowadays, it's not uncommon for people to own a drone. This has opened the market to hobbyists that want to have the latest and the best.
23. Jewelry
In this day and age, personalization is the name of the game. This has been highlighted by several prior entries in this list and can be seen very plainly in the evolution of the jewelry market.
Jewelry has moved from being more of a high-end product to one that's more accessible to all. Marketplaces like Etsy have given rise to more personalized jewelry items that are still affordable.
24. Hair scrunchies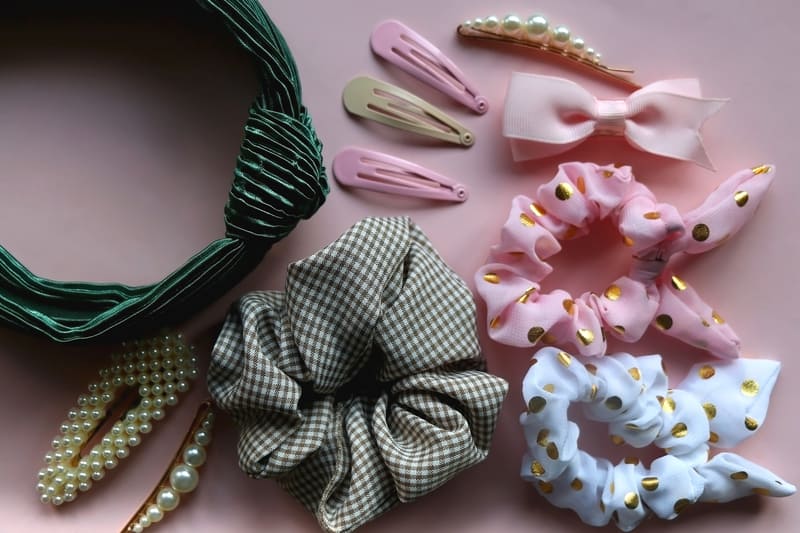 This might sound out of place with other products on the list, but thanks to a recent comeback, hair scrunchies are a strong candidate for eCommerce product. According to Pinterest, scrunchies outranked all other beauty trends in their platform by 6,309% back in 2020. While they aren't as popular as during that year, they are still an appealing prospect thanks to their popularity and low cost.
25. Sex toys
While in the past such a product proposition might have seemed outrageous or out of place, societies changing sensibilities towards sexuality have given rise to increased adoption of sex toys as mainstream purchases. It's even considered an aspect of self-care.
And the market is evolving with technology, with new toys having more tech-based functionalities and even falling into the area of IoT devices.
How to Find the Right Idea for You
With so many product ideas to choose from, selecting one might seem like an impossible task. However, it's not one to be taken lightly. While all of the aforementioned products have a lot of market potential, they might not all be the right fit for you. When looking to choose which product to sell, consider the following:
Your location and the type of market regulations that you'll face there
The offerings of your current competitors or potential competitors
The channel you would use to sell the product
Whether you will be drop shipping or wholesaling.
Places to Look for When You Need More Ideas
If you didn't find an idea in this article that resonated with you, you could try looking for inspiration in other places. Here's a brief list of spaces where you might find inspiration for a new product idea:
Consumer trend publications like TrendWatchingor Trend Hunter.
Product review websites like Uncrate, Cool Material, or Bless This Stuff.
Social curation sites like The Fancy or Wanelo.
B2B wholesale marketplaces like Alibaba or DSers
Online consumer marketplaces like Amazon or eBay
Crowdfunding websites like Kickstarter or Indiegogo.
Social media networks like Instagram or Pinterest.
Your competitors.
Closing Thoughts
The best time to jump into the eCommerce market was five years ago. The second-best time is now. This market is growing more and more every year, and the business opportunities keep increasing with this growth. If you target products that satisfy the public's increasing interest in personalizing their spaces or taking care of their health and environment, you will be on the right path, given the current trends.