According to recent data released by Adobe Analytics, American shoppers will be going online to spread the holiday cheer among retailers in 2019. The Adobe study was published a few weeks ahead of Black Friday and Cyber Monday, two of the most active and lucrative shopping events in the United States. As has been the case in recent years, e-commerce activity will once again expand this holiday season, and even brick-and-mortar chains will be processing more digital payments than they did in previous years.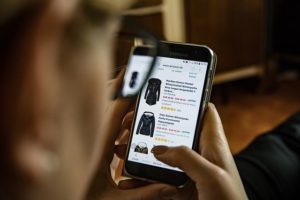 Retailers in the U.S. got an early start on their holiday offerings because the season will be a few days shorter in 2019. Once the e-commerce extravaganza known as Cyber Monday wraps up, shoppers will only have 22 days to complete their lists before Christmas. As for digital payments, some shoppers will likely be eager to try out new methods such as the Apple Card on their iPhones. One trend that analysts believe will rise sharply this holiday season is the "buy online to pick up in-store" (BOPIS) method, which is attractive to retailers because they can launch strategic marketing displays near pick-up counters.
Black Friday was displaced by Cyber Monday as the busiest online shopping event of 2018, and this will probably happen again this year. All the economic elements seem to be in place for a busy holiday shopping season: the economy continues to show signs of stability thanks to low unemployment, and consumer confidence remains positive despite a few concerns related to delinquency in subprime auto loan payments. Reaching the projected $126 billion sales target should not be a problem unless political uncertainty in the White House reaches an overly critical point.
For brick-and-mortar retailers, even those that operate a single location, being able to offer a diversity of payment options will be crucial to their success this holiday season. Some financial institutions such as Ohio's KeyBank are offering cashback rewards to shoppers who make online purchases, and this is a smart move to entice individuals concerned about the trade war between the United States and China, which has resulted in items such as toys and holiday decorations being priced higher this year.