AI has been something of a hot topic over the last few years, and many are debating whether or not its impact on human life is a good thing or a bad thing. AI is being relied upon more and more frequently by today's enterprises, especially when it comes to cybersecurity. Here's a look at the potential benefits and drawbacks.
The Positive Impacts of AI on Cybersecurity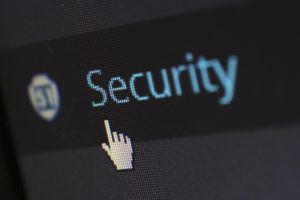 In today's online security world, secure biometric logins like fingerprints, retinas, or palm prints are being used with increasing frequency, either alone or in conjunction with a password. The majority of new smartphones use this technology, and with more and more large corporations being the victim of security breaches, cybersecurity experts have continually made it known that passwords alone can be extremely vulnerable.
Typically, information such as credit card numbers and other personal information such as email addresses and passwords is what gets compromised during a cyber-attack, so beefing up security with positive AI contributions such as biometric logins is a sure-fire way to tackle the problem.
AI is also able to detect all kinds of threats and potentially malicious activities. Unfathomable amounts of malware are created month after month, and older, conventional systems are simply unable to keep up. AI systems are being taught by cybersecurity companies to detect malware and viruses effectively with the use of complex algorithms. Even the smallest behaviors of malware or ransomware attacks can be picked up by an AI system and dealt with before they can achieve their goals.
Multi-factor authentications are one of the applications to which AI systems can be applied. If different users within a company have different levels of authentication privileges, also depending on where they're accessing the data, AI can provide a much more dynamic authentication framework, which can collect the user information, in real-time, to understand the behavior of the person and determine their access privileges.
It's estimated that up to 85% of customer interactions can be managed with AI as early as next year, and many e-commerce businesses have already turned to some type of AI to generate leads, improve customer experience, and gather insight into customer behavior. For example, an e-commerce business can improve the customer sales experience by integrating the technology with a CRM system to solve customer problems, answer questions, or support voice input.
The Negative Impacts of AI on Cybersecurity
While the positive impacts above don't even begin to scratch the surface of the potential possibilities of AI lending its hand to cybersecurity, it is, however, worth mentioning that there are some downsides and limitations that prevent AI from going mainstream.
If an AI system is to be built and maintained, it would necessitate immense amounts of data, memory, computing power, and other resources. Also, due to the way in which AI systems are taught through learning data sets, it can take an incredibly long time, and at a fairly substantial cost, to source all of the malware codes, non-malicious codes, anomalies, and other data sets required.
One other negative point to consider is that hackers will also use AI themselves to test, improve, and enhance their malware with a view to it essentially becoming AI-proof. AI-proof malware can, as a result, be incredibly destructive as they learn from existing AI tools to develop more advanced attacks and easily get through both more traditional cybersecurity systems and even AI-boosted cybersecurity systems.
And one last thing to consider if you are a merchant and you are worried about data breaches affecting your bottom line: Host Merchant Services Data Breach Security Program. Click that link to download a PDF explaining the value-added service HMS provides its merchants that goes above and beyond just simple PCI Compliance and helps ensure a merchant's peace of mind.