Various technology giants have been looking at the emerging mobile payments sector with great interest, particularly if they have already claimed some market share with regard to mobile devices, apps, and services. The big three in this regard are Apple, Google, and Samsung, and it could be said that Apple is in the best position to remain a leader, but this does not mean that it will be an easy undertaking.
Ready for Success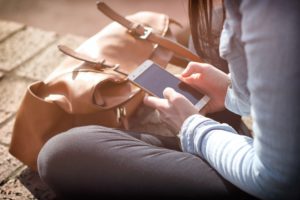 ApplePay seems to have all the ingredients to carve a nice slice of the mobile payments pie: the iPhone continues to be one of the most popular mobile devices in the world, and virtually all of its models in use today have Near Field Communications (NFC) technology, not to mention the recent introduction of the Apple Card and the heavy promotion of its various digital payments options. Although the North American market is one of the most lucrative for Apple's ambitions with regard to smartphone payments, adoption is always quicker in Asia and Europe, and it is in the latter market where the company seems to have run into a snag.
According to a report published by CNBC, European Union regulators who oversee business competition and antitrust issues have been receiving complaints related to ApplePay, enough for Margrethe Vestager, director of the EU Competition Commission, to announce that her office will be taking a closer look into the way Apple is entering the mobile payments market in the bloc.
Cause for Concern
One of the issues that EU regulators are likely to consider is the way Apple creates mobile ecosystems that rely on exclusivity for their growth. The iPhone and the iPad are locked into a single operating system, and it so happens that the iOS Wallet app does not allow users to integrate payment options that are not controlled by Apple. To make matters even more complicated for Apple once EU regulators start looking into ApplePay, the NFC chip of iPhones is actually disabled during some point-of-sale transactions, thus leaving users with the option of using the payment service preferred by Apple.
Recent statements by executives at Apple Park are not making things easier on the company with regard to anti-competitive behavior. After the Apple Card was rolled out with the underwriting of investment banking giant Goldman Sachs, Apple made it clear that skyrocketing growth was on the horizon, and that this method of payment could soon overtake the market share held by PayPal.
Even though the EU is already looking into claims made by music streaming service Spotify against Apple, this is hardly the only technology giant being investigated for potential antitrust activity. Facebook and Google are also being looked into by EU regulators with regard to their offerings in the bloc, particularly the former with its intentions of providing a digital currency system that will enable payment transactions and money transfer services to users of Instagram, Facebook, and WhatsApp.