PayPal's international money transfer service Xoom has this week made the announcement that, for the first time, their customers will be able to make money transfers to recipients in the United States. These P2P mobile payments will occur in a matter of minutes thanks to strategic alliances set up with Walmart and money transfer company Ria.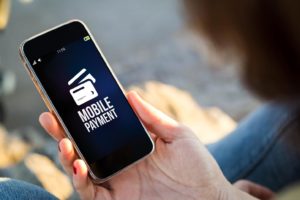 This has the potential to benefit more than 44 million foreign-born men and women who are living in the U.S. and regularly send money to friends and family back in their native countries. The partnership with Walmart allows Americans to take advantage of Xoom to send money to one of almost 5,000 locations all over the country for almost immediate cash pickup.
In a statement earlier this week, Vice President and General Manager of Xoom Julian King said, "Many of our customers in the U.S. already send money to loved ones in the country, and they usually prefer that the money is available right away." He went on to say, "This rollout reinforces our commitment to make money transfers fast, easy and affordable for everyone, whether they are at home or on the go."
In addition to King's statement, CEO of Euronet's Money Transfer Segment Juan Bianchi said, "At Ria, we are delighted to further consolidate our relationship with Xoom and Walmart. Our continued partnership is a fine example of how Ria's technology can serve as an enabler between platforms, offering consumers and partners an added layer of security and compliance screening, in turn facilitating value creation within the Fintech ecosystem."
All of this comes shortly after Xoom expanded into the United Kingdom and European markets earlier in July with remittances being paid out to individuals living in 130 countries such as India, China, Nigeria, and the Philippines. Xoom also made the announcement in October that individuals in the United States, Canada, the United Kingdom, and 31 other European markets are now able to directly send P2P payments to South Korean bank accounts. In only a matter of minutes, money can be sent from the app and received by Woori Bank, Shinhan Bank and Kookmin Bank.
Xoom has set themselves up as a pioneer in digital remittances by offering their customers fast and secure ways to send money and pay bills for friends and family living in over 160 countries worldwide. For many of these people all over the world, these remittances serve as something of a lifeline and help them to pay their day-to-day expenses such as medical bills, utility bills, and education costs. In the more traditional ways of old, the cash-based system of sending money to other countries has been full of costly fees, paperwork, and a load of uncertainty as to whether the money will arrive, or if the money will arrive in time for when it's needed. PayPal and Xoom have been helping to improve and expand the finances of millions worldwide by providing them with speedy, secure payment options when sending money or making mobile payments across borders, only with none of the aforementioned drawbacks.