The Official Merchant Services Blog keeps its finger on the pulse of e-commerce, and today we're giving you the scoop on the latest hot trend … Social Gifting.
What is Social Gifting?
Social Gifting is the activity where consumers on social media channels like Facebook can individually, or in groups, purchase gifts for their friends. Virtual Gifting, or the act of giving someone a gift through an app or a website, was covered right here on November 2, 2011. In our Virtual Gifting Blog we had these prophetic words to say about the activity: "As smartphones ingrain themselves more and more into our society, virtual gifting is going to become a much more commonplace activity. Driving the strength of e-commerce higher and higher. "
The Virtual Gifting Blog was a follow up to the November 1, 2011 blog entry on Mobile Gift Cards. We explained how the process of mobile gift cards works: "The standard way Mobile Gift Cards are designed to work is: The card is sent via email, Facebook or text. The recipient is notified that he or she has a Gift Card, and can take their smartphone into the store and use it immediately. The store clerk simply scans a bar code from the recipient's phone, and the card is applied to the balance."
The two key points to take from The Official Merchant Services Blog's 2011 coverage are:
We recognized this trend as being on the cutting edge last year and have been staying ahead of the technology curve effectively.
Social Gifting is just the latest mutation in the process, adding in the social media and group aspect to virtual gift technology.
Wrapp That Gavel Up, B!
What prompted Social Gifting to get kicked up a notch in media coverage is that Swedish start-up Wrapp launched a U.S. version of its application with 15 high-profile merchants including H&M, Gap and Sephora. Wrapp takes the form of a mobile application for iOS or Android that you download and then connect to your Facebook account. Once you download the app, you can send gifts or promotional gift cards to people within your network. There is also a Web version of the application.
Since Wrapp launched its first app in November 2011, nearly 180,000 people have used it to give their Facebook friends more than 1.5 million free promotional gift cards for nearly 60 major retailers, according to the company's background information.

The Pros and Cons
Wrapp cites its biggest strength is that the practice of social gifting often results in sales much larger than the original gift — each sale averages 4 times to 6 times the value. That's an alluring idea that many retailers will find an attractive marketing tool. But there are some serious concerns about the trend as retailers still feel burned by the rise of the spammy empire that is "the daily deal."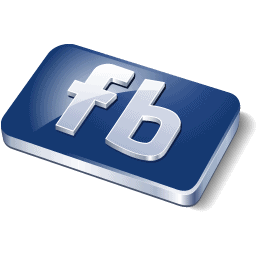 Groupon and its legion of imitators have helped undermine prices for some businesses (especially small ones) and downright burned others, when the businesses couldn't keep up with the opportunistic one-time customers they acquired through the big one-time deals that trended in 2011. That has many people gun-shy in terms of social gifting, since the daily deal empire was also built through social media outlets like Facebook and Twitter.
This blog titled "Social Gifting: Helping or Hurting Business?" from techzone360 delves into the negative impact Social Gifting could have. The key criticism is made here: "As it turns out, the overwhelming majority of recipients make sure not to go a penny over the budget of the gift cards – which also isn't very out of line or unreasonable either. The major flaw in this system is with the mom and pop stores. Sure, everyone wants a lot of business – how else would they make money? But when 500 people come swarming into a business that's only prepared to deal with 10 or 15 customers at a time, things can get messy."
But Wrapp CEO Hjalmar Winbladh told smartplanet.com in this blog: "You and I get to give our friends free gifts and promotional cards from great retailers, the gifts we give are stored in our friends' phones so they're always with them when they want to buy something they really want, and the merchants get a proven customer acquisition and retention platform built on Wrapp's friend-to-friend marketing for conducting performance-based campaigns."
The Full List
The company is comprised of executives that are big players in the retail and social media sectors.  The folks who founded Wrapp are: COO Carl Fritjofsson who was a strategy advisor to Groupon.se; CTO Andreas Ehn was Spotify's first chief technology officer. The aforementioned Winbladh previously co-founded a mobile software company in Sweden called Sendit, which was acquired by Microsoft in 1999. Wrapp's chairman, Fabian Månsson, is the former CEO of H&M and Eddie Bauer. In January, the company raised $10.5 million in Series A funding from Greylock Partners and Atomico. And LinkedIn founder Reid Hoffman is on the board of directors, along with Skype founder Niklas Zennström.
The full list of 15 retailers included in Wrapp's U.S. service are: