The Official Merchant Services Blog continues its ongoing coverage of the upcoming holiday shopping season and how it will impact the thriving E-Commerce industry. Yesterday's blog took a look at some of the statistics revolving around 2010's holiday shopping profits as well as detailing a trend among online shoppers to begin their holiday shopping in the summer months. We also promised that today's blog would show how gift cards and gift certificates were being taken a step forward.
Mobile Gift Cards
Gift Cards are going digital this year, with the onslaught of a variety of providers who will give people purchasing power of gift cards sent directly to their mobile phones. This Fox News story touts mobile gift cards as the "cool" and "sophisticated" new gift giving idea. The article cites the success of coffee giant Starbucks this year with Mobile Gift Cards, and suggests that others are following that blueprint. Starbucks had some compelling numbers to underscore the success of their mobile gift card program according to the article:
""Within nine weeks of the national launch of mobile payment, customers paid more than 3 million times using our mobile payment application in stores and this number continues to grow at a steady rate," says Adam Brotman, senior vice president of digital ventures for Starbucks Coffee Co."
A mobilesyrup article features the Mobile Gift Card for apps from Toronto-based Mobiroo. And a San Francisco Chronicle article looks at Giftly and its Mobile Gift Card product. It's a new trend that looks to make a big splash in the 2011 holiday season.
How Do They Work?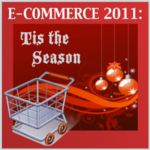 The standard way Mobile Gift Cards are designed to work is: The card is sent via email, Facebook or text. The recipient is notified that he or she has a Gift Card, and can take their smartphone into the store and use it immediately. The store clerk simply scans a bar code from the recipient's phone, and the card is applied to the balance.
Unfortunately, as has been pointed out by Host Merchant Services in previous posts about Mobile Payments not quite taking hold in the U.S., this standard process doesn't always work out. Many retailers are not physically equipped to handle such a process. So if the bar code can't be scanned, Mobile Gift Cards can still be used by consumers if they print out the coupon prior to going shopping, or if they input the gift card number at a website or point-of-sale terminal.
The obvious convenience of Mobile Gift Cards is that they work seamlessly with e-commerce and online shopping. You get a coupon code on your mobile device, and then can input that number at the website where you are shopping.
Follow the Leader
The Fox News article noted that Applebee's, California Pizza Kitchen and Target all offered Mobile Gift Card options this year. The mobilesyrup article about Mobiroo cited the old school hook of the idea, stating that "Gift cards are a symbol of a bygone time when analog ruled and retailers yielded more to foot traffic than mouse clicks. But according to Mobiroo CEO Vinay Chopra, old is new again."
Mobiroo, according to Chopra, sees Mobile Gift Cards having quite a lot of potential in the marketplace because of smartphones themselves, specifically the apps people use and purchase for their phones. But Mobiroo is still using a physical Gift Card, with a scratch-off area that gives a code to redeem for use in an App store, and Chopra sees this as a stocking stuffer item for the holiday shopping season.
Giftly, on the other hand, is following the example set by Starbucks and others, and makes a completely digital process available. According to the San Francisco Chronicle article: "When a Giftly card is purchased, the buyer's credit card is charged. When the recipient opens the card on their mobile phone in the store, Giftly check their location. Once Giftly confirms that the recipient is at the right venue, the gift money is unlocked.  Giftly then send the money as a credit card reimbursement to the recipient. The recipient then purchases the product at the cash register per usual. The merchant doesn't have to be told about the Giftly — the service is completely a location-based redemption. Unlike most gift cards, Giftly allows the buyer to select up to three venues where the recipient can spend the money."
All Giftly cards are delivered via e-mail and redeemed on a mobile phone. They allow you to send gifts unbound by location. It adds convenience to the shopping process, which is a core element that is going to make it popular with consumers. By allowing consumers to digitally forward purchasing power to friends and family wherever they happen to be, the shopping process gets that much faster and easier, making mobile gift cards an attractive option for holiday shoppers.
Tomorrow we'll touch on a topic brought up by this blog, taking a closer look at apps as gifts in the upcoming holiday season.