Today The Official Merchant Services Blog is here to talk about merchant accounts — specifically ways for business owners to maximize their usage of their merchant accounts.
The Basics
First we'll address the most basic element of the topic: What is a merchant account?
A merchant account is a type of bank account that allows businesses to accept payments by debit or credit cards. A merchant account is established under an agreement between an merchant services provider, like Host Merchant Services, and a merchant acquiring bank for the settlement of credit card and/or debit card transactions.
Having a merchant account can really boost your business. It gives you more flexibility and lets you obtain revenue from a variety of sources consumers have for purchasing goods and services.
You can review how credit card processing works with a Host Merchant Services Infographic found here.
What Services Are Available?
Payment Network Providers and Merchant Services Companies provide a wide variety of services. Host Merchant Services, for example, provides processing for retail merchants directly on their premisses. But HMS also provides e-commerce solutions in the form of online payment gateways — including Host Merchant Services' very own HMSExpress — as well as mobile payment technology. Merchants have so many different options available to them that they can customize their merchant account to fit their flexible and ever-changing business needs.
You can review the variety of services Host Merchant Services offers here.
Common Mistakes Made With Merchant Accounts
Here's a review of some of the most typical mistakes that business owners make with their merchant accounts, and a look at how Host Merchant Services Guarantee helps you avoid them.
Did Not Ask Questions
A lot of merchants are either lost in the details and fine print of payment processing or they are intimidated by the process and do not ask questions of their processor. Do not be intimidated. Always ask questions about your contract, your fees, your statement — everything. The jargon used in payment processing can sound like technobabble or biz-speak, so make sure you get all the clarification you need. High or hidden fees, bad service, long term contracts with hidden rules or steep penalties can have a negative impact on your business. So make sure you keep on top of the details.
Host Merchant Services provides a variety of online resources to keep merchants in the know.
They are always available to answer your questions and help guide you through the confusing maze that payment processing can be.
Lured in By Free Perks
Many processors offer perks, a common one being Free Equipment. This type of bonus is designed to get your attention, but many processors tack on hefty hidden fees to the deal, covering the cost of the freebie. The payment processing industry can be cutthroat at times and companies use aggressive tactics to board merchants. It's very important for merchants to be aware of what they are signing up for and the true cost of the merchant services before they get locked into a bad deal.
Host Merchant Services offers a free equipment perk as part of its guarantee. The big difference with HMS and other processors is that HMS does not lock its customers into contracts. HMS also offers a transparent statement, with no hidden fees. The perk is exactly what it claims to be: Free Equipment. What you see is what you get.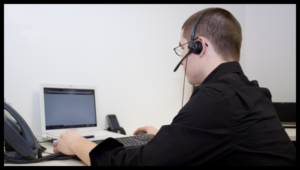 Not Shopping Around
A lot of merchants find payment processing dense, sometimes confusing, and certainly a boring topic. So many of them will not comparison shop. This is a very big mistake. Take your time with offers and research the company pitching the offer to you. Read the fine print of each contract and see the differences in the numbers yourself.
Host Merchant Services offers a free statement analysis to every merchant they visit. HMS sales representatives will go over your statement, find the hidden fees and then go over step-by-step how the pricing structure HMS offers is different, and transparent. The HMS Guarantee even offers a free gift card if the company can't save you money after the statement analysis.
The Cancellation Fee
Many merchants ignore or forget about the cancellation fee they face when changing payment processors. Cancellation fees are designed to keep a merchant locked into a contract. Some of these cancellation fees are exorbitant and restrict a merchant's options. Some processors also tack on equipment fees for having to take back the used credit card processing terminal.
Host Merchant Services offers no cancellation fees. No fees for returning used equipment. And as part of the statement analysis and the sales pitch, the company takes any cancellation fees a merchant faces for switching into account and still finds a way to lower a merchant's rates and save a merchant money.
Not Getting it in Writing
A salesperson in the ultra-competitive merchant services industry can sometimes make a pitch that sounds too good to be true. Always ask that salesperson to point it out in the contract they offer. In short, get it in writing. One common tactic merchants will find themselves being barraged with is a payment processor will offer a better specific rate. This shows up in Tiered Pricing models. But the way the pricing is structured, the reality is the merchant doesn't get that savings when their monthly bill shows up. Some really bad examples will go a step further and hide the added fees, so the merchant won't even know that they are being billed at a rate they weren't quoted, because of the technical nitty gritty of the plan they signed up for. Hidden fees get abused quite a bit in situations like this.
Host Merchant Services adheres to no hidden fees. The company explains its pricing, and that's the pricing you get. The company shows you your statement, goes over everything that is in writing and sees to it that you get exactly what you signed up for. It helps that the company utilizes the Interchange Plus pricing plan, which is far more transparent than the Tiered Pricing structure many other processors use.
The Official Merchant Services Blog ran a series on Tiered Pricing versus Interchange Plus Pricing back in 2011. You can review those blogs here and here and here.
That's pretty much it in a nutshell. Merchants need to be focused and ask a lot of questions of their payment processor. If a merchant is relentless in their pursuit of understanding they will find that they can get quality processing with a good plan and great rates.