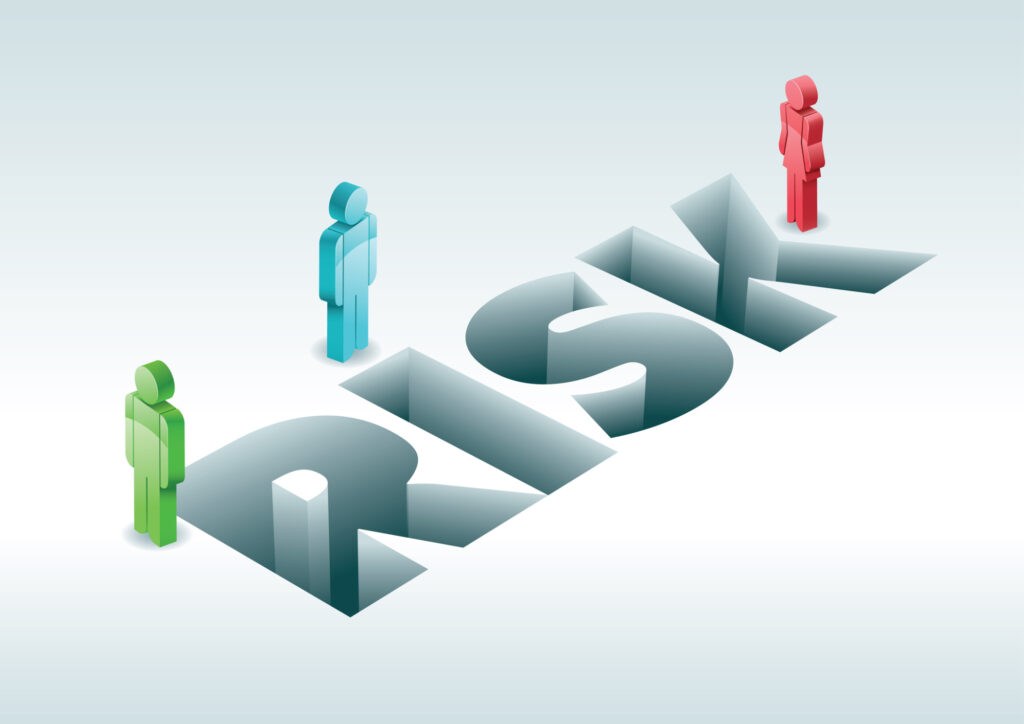 Running your own business can be difficult as it is. Then tack on the responsibility of finding the right merchant acquirer so your customers can pay by card. For certain 'high risk' businesses, that process can be even more cumbersome given the extra scrutiny of high-risk merchants' activities for regulatory compliance purposes. We'll examine what type of companies can be classified as high risk and their impact in getting a merchant acquirer, what businesses can do if they are classified as high risk. Common pitfalls to avoid in choosing a high-risk merchant account.
What is a High-Risk Merchant?
Let's start with what types of businesses can be classified as high risk and require a high-risk merchant account. Although no clear rules defining a high-risk merchant, there are specific characteristics that can represent them. These include:
Industry – The payment processing industry operates in can be a solid precursor to being considered high risk because of the potential for illegal activity, fraud, and chargebacks, i.e., e-commerce, gambling and gaming industries, adult service providers, online pharmacies, subscription services, and credit repair or life coaching services. This is not a result of the actions of your business or clients specifically. Still, the trends merchant acquirers have noticed from customers of merchants operating in these industries have seen in the past.
Transaction type – How the transaction is conducted can also be a risk factor. Keying in a card number poses a risk of error in entering the data. It could also mean that a card may not be present, and the data may have been illegally gained.
Transaction size – High ticket items can easily be classified as a high risk given the potential losses from even a handful of fraudulent transactions. Small eCommerce sites or smaller online consumer electronics retailers are primary examples of businesses that cause significant losses due to chargebacks.
Location – businesses based outside of the US, Australia, Canada, Great Britain, Japan, or the European Union pose a higher risk. It may not just be the potential of fraud but also the banking industry's regulatory environment in other countries.
What are the drawbacks of being classified as a High-Risk Merchant?
You are deemed a high-risk merchant. So what? For starters, you may be denied a merchant account from many merchant acquirers. Those willing to do business may do so to take advantage of such merchants' situation. Here is what to expect as a high-risk merchant.
Higher fees – one of the most significant drawbacks of being a high-risk merchant is that you are subject to much higher fees. Most of the competitive rates available in the industry are just not available for high-risk merchants. This is understandable given that merchant acquirers take on more risk and require that they be adequately rewarded for it. Nonetheless, merchants should still be vigilant that the generally higher rates don't turn into predatory.
Harsher terms – The terms are much stricter for high-risk merchants where greater scrutiny is built into the contract. It is best to have the contracts reviewed by an attorney to ensure what merchants agree to.
Reserves – The terms and conditions for a high-risk merchant account will most likely include reserves. It is the most common way for merchant acquirers to hedge against the risk they are undertaking. Some examples of these reserves are;
Rolling Reserves – a portion of the merchants' sales are held as a reserve regularly for a specified period. Older funds are released by reserving newer, more recent sales.
Fixed Reserves – a fixed amount of reserves will be held immediately. The processor will withhold additional funds if losses to the merchant acquirer use up those reserves.
Up-front Reserves – all initial sales are applied until the required reserves threshold is met. The processor will withhold additional funds if losses to the merchant acquirer use up those reserves.
How to choose a high-risk merchant account?
The payment processing industry is ripe with options to choose from, even for high-risk merchant acquirers. Some research in advance to build an understanding of how to gauge payment processors can save a lot of time and money in the future. Below are some recommendations on how to rate a high-risk payment processor.
Pricing – Carefully look at the pricing offered by the payment processor. Understand that interchange passthrough pricing is much more transparent and cost-effective than tiered pricing. Interchange fees alone should not be the deciding factor as merchant acquirers can easily add on additional fees. A common complaint among merchants is the hidden or undisclosed fees they are surprised by when they see their monthly statements. Consider if the merchant account provider charges any annual fees, PCI compliance fees, batch processing fees, costs for providing a payment gateway or a virtual terminal, early termination fees, and technical support costs.
Customer Support – not speaking with someone when you need to is one of the most common reasons for bad reviews on the Better Business Bureau (BBB) website. Fund holds are a standard in the payment processing industry, but not getting clarification by speaking to a support representative about such charges is a terrible experience. Look for payment processors that offer locally based support 24/7/365. A company's support level is a good indication of how quickly merchants will be onboarded and ready to start accepting payments. Carefully review merchant acquirers' ratings on the BBB website and check to see if the company has invested in a sufficient merchant-education section on their website.
Specialization – It's essential to gauge the technical acumen of your merchant account provider. It's not just about payment processing; can the payment processor be a one-stop-shop? Look to see if the processor offers payment gateways, website setup and support, virtual terminals, PCI compliance, and other security measures, API integration, and the ability to processing multiple payment types.
Terms & Conditions – Merchants must pay close attention to the legal requirements of working with any merchant provider. Things to look out for are if you are locked into a multi-year agreement? Do you agree to a long-term non-cancelable point of sale (POS) equipment leasing arrangement? POS equipment costs range in the hundreds of dollars, but leased equipment can end up costing thousands. Is there any convoluted language about auto-renewals or cancelation processes?