The demand for NFTs has significantly increased in recent years. A vast majority of people are now creating different NFTs to make money. The gaming industry has widely adopted NFTs. Now, users can buy different objects in crypto-based games by spending a few crypto tokens.
In this article, we will understand what is Enjin, how Enjin works and what are its benefits and features of Enjin.
As you know that many users have recently become a victim of different frauds while transferring NFTs to each other. Mostly, they need to use third-party solutions for transferring in-game objects to each other. Enjin is trying to solve this problem by providing an ecosystem where users can create, trade, and distribute NFTs safely.
What is Enjin?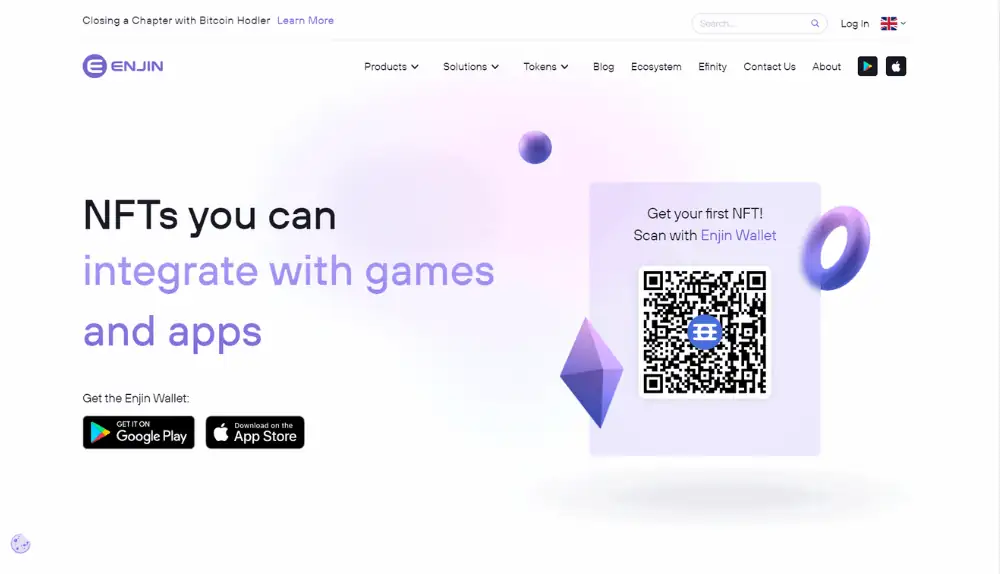 Enjin is a leading blockchain software dedicated to enhancing the adoption of NFTs in enterprises and the gaming industry. The users can mint, trade, and market digital assets using this platform. Enjin has designed its own marketplace where users can trade and collect different types of NFTs.
The users can also transfer NFTs to each other using simple QR codes. The users can download its user-friendly application on their smartphones to access multiple features of the Enjin ecosystem. Music artists, sports lovers, and gaming enthusiasts can create custom coins with this platform even if they don't understand coding.
The unique thing about ENJ is that it offers low transaction fees for NFTs and ENJ transfers. Enjin enables users to store digital assets on its platform. Several fortune 500 companies like Samsung, Microsoft, and BMW have integrated different products and services of this network into their rewards platforms.
Enjin has gradually established its reputation as one of the most important blockchain companies because of the rising demand for NFTs among individuals and enterprises.
Enjin Brief History
Enjin was co-founded by Witek Radomski and Maxim Blagov in 2009. It was initially introduced as a gaming community platform. Enjin Corporation, a for-profit organization, introduced the idea of building its new blockchain in 2017.
The company raised around $18 million through an initial coin offering (ICO). Enjin ecosystem was made public in 2018.
How Does Enjin Work?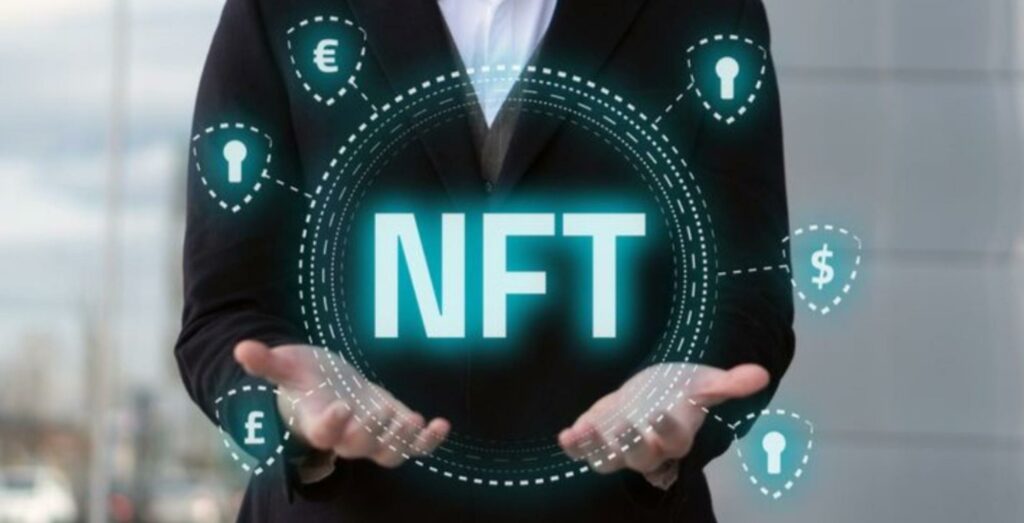 Enjin is a blockchain-based project primarily focused on the gaming industry. It enables users to create NFTs for gaming, digital vouchers, and other digital assets with a user-friendly mobile app.
Enjin accommodates the needs of different users with its public API and Software Development Kits.
Virtual Goods Creation and Management
Enjin has built its own community management system that allows users to create websites, in-game plugs, and other gaming modules without having to worry about fraudulent activities. More than 20 million Minecraft users have built multiple networks of like-minded players using community management tools offered by Enjin.
Big gaming companies and developers can integrate NFTs and other blockchain-based tokens into multiple platforms using this ecosystem.
Multiple Software Development Kits (SDKs)
The developers can either build completely new projects or they can integrate the existing ones into this platform using Java, Unity, Godot, and more.
Marketplace
More than 10 million digital assets are listed on Enjin's NFT marketplace. The users can quickly buy and sell these NFTs without any major risks.
Smart Wallet
Enjin has developed its own wallet so that users can trade NFTs and other in-game products conveniently. It has more than 1 million downloads.
Enjin Beam
Enjin Beam is an innovative solution for developers who want to transfer a huge amount of NFTs. The developers can complete these transactions with a simple QR code scan.
Efinity
This feature is primarily designed to support the transactions of ERC-20 and ERC-1155 tokens.
Which Games Use Enjin?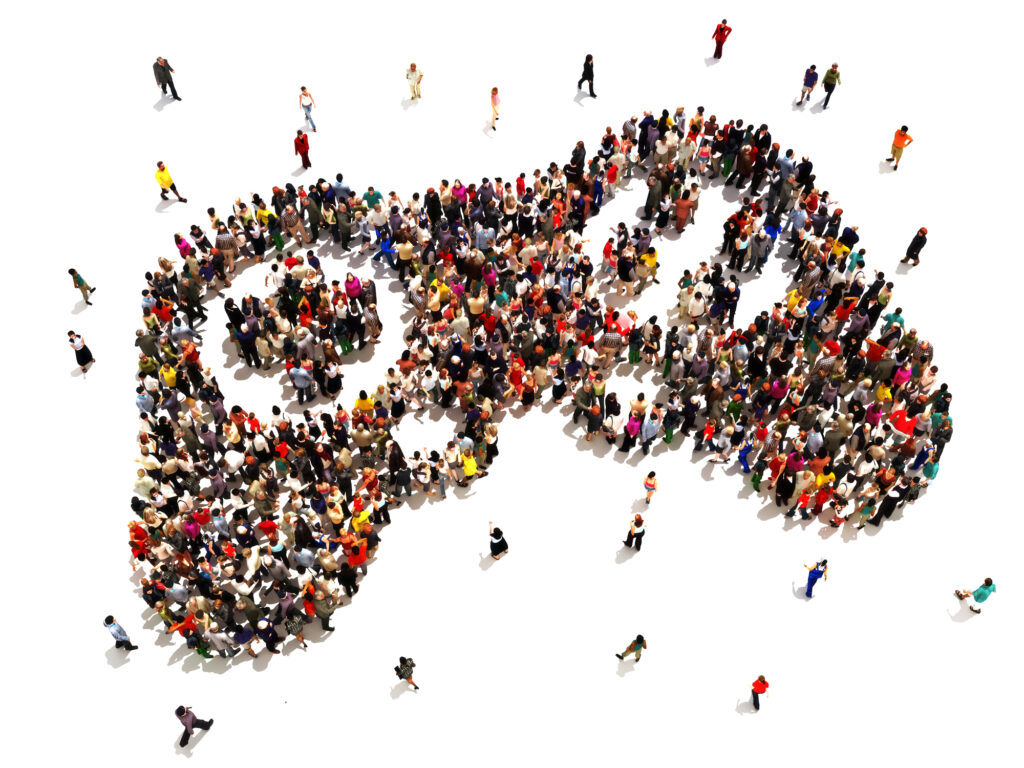 Space Misfits
Space Misfits is a dynamic 3D game where users need to hunt and collect different items using cryptocurrency. The players can choose different roles in this game including trader, space pirate, and miner. Most of the assets that users collect in this game are NFTs.
Thus, the players have more control over the game. The developers have designed the in-game currency (BITS) with the help of Enjin's JumpNet blockchain technology.
The Six Dragons
This game revolves around three characters called mage, warrior, and cleric. The players can create new in-game assets and store them in real-life inventories supported by Enjin. The players can quickly claim the armor, swords, and potions of the defeated enemy.
Nestables
Nestables game is all about collecting, trading, and breeding 3D cubes. The user can create, design, and decorate "nest" of the cubes. They can also improve the nest by collecting different resources. The users can trade their cubes with other players. All the cubes have unique physical traits and they're represented by ENJ-backed ERC1155 tokens.
9Lives Arena
The players can choose between different characters including Viking, Gladiator, Barbarian, Ancient Atlantean, and Samurai. The players can create exclusive weaponry with the rewards they earn by winning different battles.
War of Crypta
It's a multiplayer game where users can level up their players by winning different fights. They have the freedom to choose heroes for their team depending on their batteling requirements.
Enjin Tokenomics
ENJ is the native token of the Enjin network that is used for the transfer of value. It's also used to trade NFTs and other in-game assets. With a circulating supply of 896 million tokens, ENJ has a market cap of $584 million. It ranks among the 100 best cryptocurrencies in terms of market cap.
Conclusion
Enjin is an Ethereum-based project that enables users to transfer NFTs and other digital assets smoothly. It has its own marketplace with millions of rare NFTs registered on it. The users can also store their digital assets in the native wallet of the Enjin ecosystem. If you need more information about how the Enjin ecosystem works, feel free to get in touch with us.