Whether you're just starting out selling products online or looking to scale an e-commerce business, eBay and Amazon are two of the biggest marketplaces to consider. Both platforms give you access to a huge customer base, tools to manage listings and inventory, and buyer protections to make the selling process safer.
But there are key differences between selling on eBay vs Amazon that can make one a better fit than the other for your business. Fees, capabilities, and support vary widely between eBay vs Amazon.
This article compares selling on eBay vs Amazon to help you figure out which one may work best for you. Here are the main factors I'll cover:
• The history of each platform and how that informs their approach today
• The fees and commissions you can expect to pay on each site
• How easy each marketplace is to use and manage your inventory
• Their policies for protecting buyers and sellers
• The pros and cons of auction listings versus fixed-price formats
• What kind of marketing and promotional support do they provide
By considering these elements, you'll get a clear sense of what each platform does best and where you may fit in best. Let's dive into the comparisons and see which marketplace could be the right fit for your products and goals.
History and Background – eBay Vs Amazon
eBay's History And Background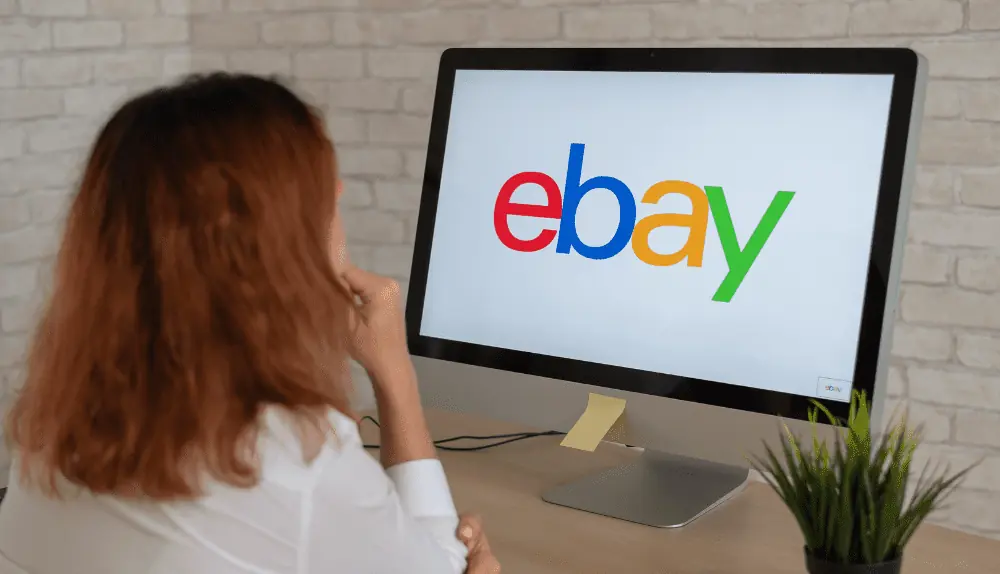 eBay started in 1995 when Pierre Omidyar programmed a simple website from his computer, allowing people to auction off items they no longer wanted. The very first item sold on eBay was a broken laser pointer for $14.83!
From those humble beginnings, eBay has grown into the largest online marketplace in the world. At first, it focused solely on auctions, but in 1998 eBay introduced fixed-price listings too. This growth allowed many ordinary people to become entrepreneurs, selling things they already owned to people around the globe.
eBay went public on the stock market in 1998, becoming one of the original dot-com boom success stories. Over the years, eBay made some big acquisitions to expand – most notably PayPal in 2002.
Today, eBay hosts millions of listings across dozens of product categories. For sellers, eBay's appeal is its huge base of over 159 million active buyers worldwide. This massive audience means that anyone can potentially find customers for almost any product they want to sell.
Amazon's History And Background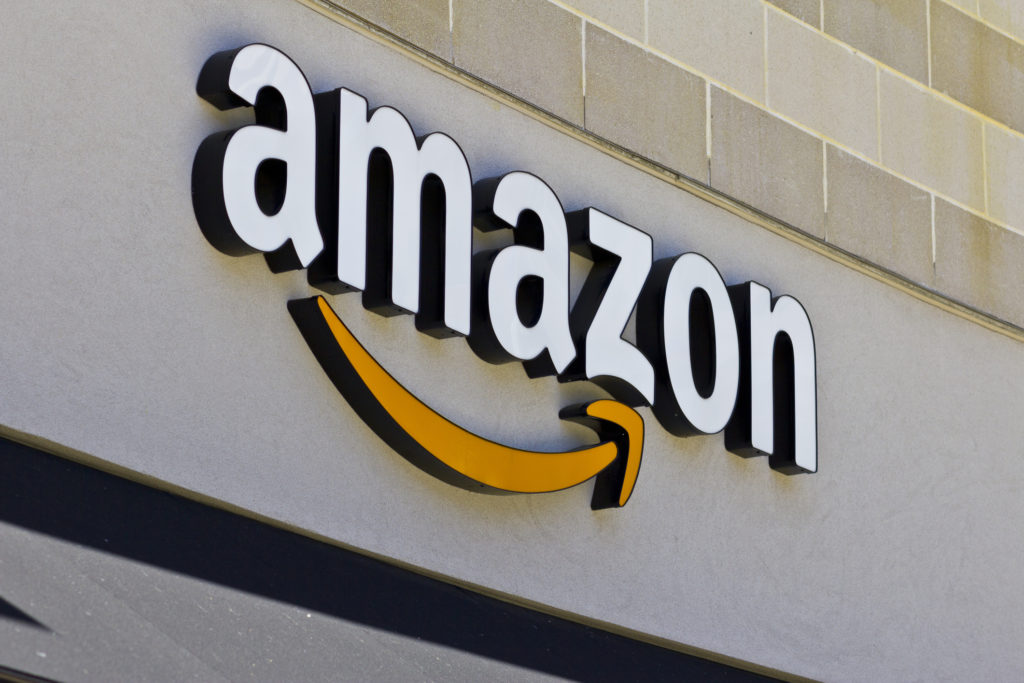 Amazon started in 1994 when Jeff Bezos launched an online bookstore with the mission "to be Earth's most customer-centric company." The original name was Cadabra, but the company rebranded as Amazon in 1998 – a name inspired by the largest river in the world to represent their ambitious goals.
Since then, Amazon has expanded far beyond books. They now sell virtually every type of product you can imagine in dozens of categories. For merchants, Amazon began as a marketplace where third-party sellers could list products.
Fees and Commissions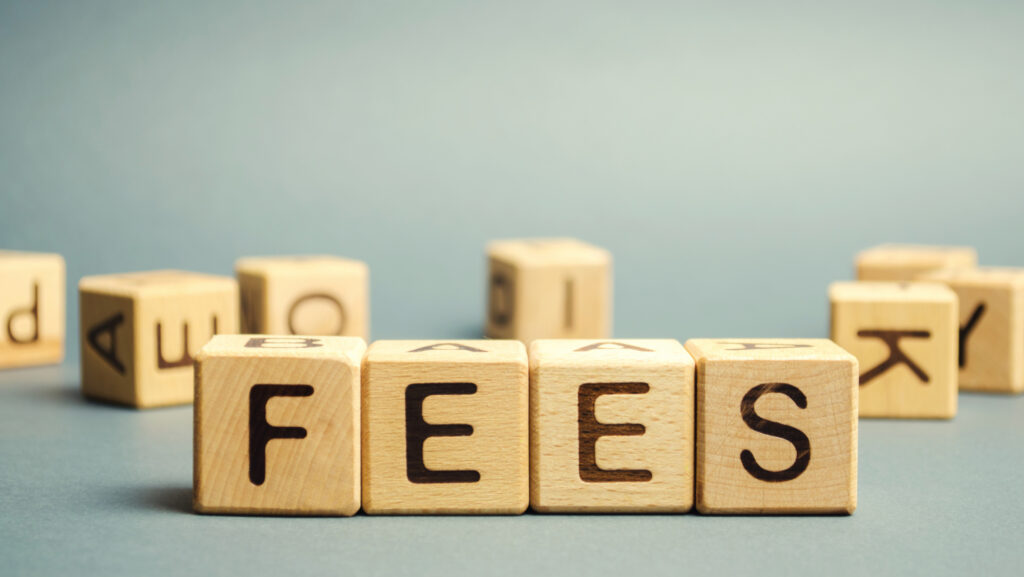 eBay's Listing Fees, Final Value Fees, Additional Fees
Listing Fees: eBay charges a standard listing fee for auction items and fixed-price items. For auctions, the basic listing fee is $0.35 plus additional charges based on the bidding activity and final sale price. Fixed-price items have a tiered system of varying listing fees from $0.20 to $2.00 based on the cost of the item.
Final Value Fees: Once an item sells, eBay takes a final value fee that is a percentage of the final sale price. For most categories, the standard rate is 10% for items priced up to $250 and a declining percentage for higher amounts. Some categories have lower rates.
Additional Fees: eBay offers several optional services for an additional charge. These include features like Featured Listings and Best Offers, as well as promotion through items like eBay Prints and eBay Gift Cards. The costs for these services range from $0.20 up to several dollars per listing.
In total, eBay's fees can amount to around 15-20% or more of an item's final sale price depending on the category, sale price, and additional services used. However, eBay's fees remain largely transparent and predictable for sellers. Sellers also have the flexibility to factor eBay's fees into their pricing decisions for items.
Amazon's Listing Fees, Referral Fees, Additional Fees
Amazon charges sellers a referral fee rather than traditional listing or final value fees like eBay. The standard referral fee for most products is 15% of the total sale price, though the rate varies significantly by product category from as low as 6% to as high as 45%.
For example, clothing has a referral fee of 15%, shoes are 15-20%, jewelry is 15-25%, books are 30%, and electronics are 8-15%. Non-media-sourced products have a lower fee of 6-15%.
In addition to the referral fee, Amazon charges additional optional fees for services like Amazon Fulfillment, Professional Selling Plans, and Product Advertising. Fulfillment by Amazon (FBA) fees range from $1.35 to $6.25 per item depending on size and weight. Professional Selling Plans cost $39.99-$199.99 per month and include features like bulk uploading, order reports, and tax calculation. Product Advertising starts at $0.10 per click.
Overall, Amazon's fees tend to be higher than eBay's. The referral fees for certain categories are significantly higher, at least partially compensating for the value add of tools like FBA and product ads. However, sellers have little control over the overall fee percentage, which is set by Amazon.
Ease Of Use
eBay's Platform Functionality And Usability
eBay's platform is relatively easy for sellers to use, especially for those just starting out in e-commerce. The interface is simple and intuitive, allowing sellers to quickly list items for auction or fixed-price sale. Initial setup and account creation are also straightforward.
However, compared to Amazon, eBay offers fewer advanced tools and automation to simplify tasks over time. For example, while eBay has basic inventory management tools, they lack the depth and sophistication of Amazon's features. Sellers also have less control over areas like order management, shipping, and customer service on eBay.
Listings on eBay are also more limited in terms of what information sellers can provide. Items are primarily described through text and up to 12 photos. There are no product pages on Amazon to include additional details, spec sheets, or videos. This makes it harder for sellers to differentiate their items and provide thorough information to customers.
Amazon's Platform Functionality And Usability
Amazon's platform offers a highly functional and useful experience for sellers of all levels, from beginners to large enterprises. The dashboard is simple and intuitive, making account setup and initial listings effortless.
More importantly, Amazon offers a wide range of sophisticated tools and automation to assist sellers over time. Perhaps most notable are the inventory management features like the ability to synchronize inventory levels with Amazon's in real-time. This ensures that listings always show accurate stock quantities.
Amazon's order management tools are also robust, allowing sellers to view, track, and ship orders easily from a central dashboard. Automated features like restocking recommendations help maintain optimal inventory levels. Fulfillment by Amazon then takes care of picking, packing, and shipping for merchants.
Inventory Management
eBay's Inventory Management Tools
eBay's inventory management tools are basic, offering sellers limited functionality and control compared to Amazon. eBay's primary inventory features are:
Stock Photos: Sellers can upload up to 12 product photos for listings. While useful for marketing purposes, stock photos do not automatically update when physical inventory changes.
Quantity Fields: Sellers specify the quantity available for fixed-price and auction listings. However, eBay does not help maintain accurate quantities in real time as inventory moves. Sellers must manually update quantities for each listing as stock changes.
Out of Stock Option: eBay does allow sellers to mark listings as "Out of Stock." This pauses the listing until the seller manually changes it back to "Active." However, sellers must still remember to do this when running out of inventory.
Stock Relisting: For repetitive listings, eBay offers the option to relist items with similar details. However, quantities and other info must still be checked and updated each time.
Amazon's Inventory Management Features
Amazon's inventory management tools offer robust functionality and extensive automation to help sellers save time and boost accuracy. Key features include:
Real-Time Syncing: Amazon's algorithm syncs sellers' online inventory with physical stock in real-time. This means that quantities adjust automatically as orders are placed or fulfilled through Fulfillment by Amazon (FBA).
FBA Inventory: For FBA users, Amazon handles receiving, storing, and shipping inventory on the seller's behalf. Amazon's system tracks FBA stock and updates listings accordingly.
Adjustable Thresholds: Sellers can set minimum and maximum threshold quantities for each product. When inventory falls below minimum levels, Amazon notifies the seller and makes replenishment recommendations.
Replenishment Forecasting: Amazon provides short-term and long-term forecasts to help sellers determine optimal reorder points and quantities. This minimizes the risk of overstock or stockouts.
Out-of-Stock Notifications: Amazon automatically notifies sellers when inventory for a product falls to zero. Listings are then marked "Temporarily Out of Stock" to avoid incorrect information.
Reports and Analytics: Robust inventory reports and dashboards give sellers real-time visibility into stock levels, historical sales data, and trends. This helps inform replenishment and pricing decisions.
Customer Service And Protection
eBay's Buyer And Seller Protection Policies
eBay has some basic policies to help protect both buyers and sellers.
For buyers, the main protections are:
The Money Back Guarantee – If an item isn't as described, buyers can file a claim within 30 days. After reviewing the case, eBay will refund the buyer and may ask the seller to provide a return shipping label.
Purchase Protection – For payments made through PayPal, buyers are covered up to $2,000 if an item doesn't arrive or is significantly different from the description. eBay can step in to resolve the issue and reimburse the buyer.
For sellers, the primary protections are:
Final Value Fee Refunds – If a buyer files an "item not received" claim within 30 days and the seller proves they shipped the item, eBay will refund the seller's fees for that sale.
Unpaid Item Assistance – If a buyer doesn't pay, the seller can file an "unpaid item" claim after 4 days. eBay will try to get the buyer to pay, and if unsuccessful, will credit the seller's fees.
Amazon's A-to-Z Guarantee And Other Buyer/seller Policies
Amazon has a comprehensive suite of customer service and protection policies for both buyers and sellers. The cornerstone is the A-to-Z Guarantee, which covers buyers for up to $2,000 if they do not receive an item as described or if it is significantly damaged upon arrival.
Under the A-to-Z Guarantee, Amazon handles much of the communication with buyers, investigates issues, and makes final determinations on refunds, returns, and responsibility. This ensures a smooth and consistent experience for customers while reducing hassle for merchants.
For sellers, Amazon's policies aim to mitigate three primary risks: client disputes, chargebacks, and fraudulent activities. These include:
• A-to-Z claim refunds – If Amazon determines the seller fulfilled the order correctly, Amazon will refund the cost of the item and reimburse the seller's referral fee.
• Chargeback protection – If a customer disputes a payment with their bank or credit card company, Amazon will cover the cost and work with the seller to resolve any issues.
• Fraud protection – Amazon employs advanced technology and staff reviews to detect fraudulent activities and protect seller accounts and payments.
Auction vs Fixed Price Listings
Pros And Cons Of eBay's Auction Listings
The biggest advantage of eBay's auction format for sellers is the potential for higher sale prices. When multiple buyers are bidding against each other, final sale prices often exceed what sellers could fetch with a fixed-price listing. This feature is what originally made eBay so successful.
However, auction listings also come with several disadvantages for sellers:
• Less certainty of sale: With auctions, there is no guarantee an item will attract enough bidders to reach the reserve price (if set by the seller) or sell at all.
• Limited buyer pool: Some buyers prefer to know the exact price upfront and hence avoid bidding in auctions. This can reduce potential customers for auction listings.
• Slower sale times: Auctions typically run for multiple days, meaning items sit unsold for longer before completing a transaction. This reduces seller cash flow and inventory turns.
• More complex pricing: Determining the right starting bid and reserve price for an item can be difficult, especially for inexperienced sellers. Too low a price could leave money on the table.
• Higher fees: Because auction sales prices tend to be higher, eBay collects a larger final value fee, cutting into seller profits.
Pros And Cons Of Amazon's Fixed Price Listings
Nearly all of Amazon's listings utilize a fixed price format, in contrast to eBay's mix of auctions and fixed prices. The primary benefits of Amazon's fixed price model for sellers are:
• Certainty of sale: Buyers see an exact price upfront so they know what they will pay if they purchase. This provides more assurance of conversion for sellers.
• Broader buyer pool: More buyers tend to prefer shopping with a known price, meaning fixed prices can access a wider range of potential customers on Amazon.
• Faster sales: Because buyers know the price upfront, fixed-price listings tend to sell more quickly after being listed on Amazon. This improves seller cash flow and inventory turns.
• Easier pricing: Determining an appropriate fixed price for a product is simpler and more intuitive for many sellers. There are no complex auction variables to consider.
However, Amazon's fixed-price listings also have some downsides compared to auctions:
• Lower potential revenues: Without the competition of multiple bidders, fixed prices often result in lower sale prices versus auctions. This can reduce seller profits, partially compensated by Amazon's higher fees.
• Less flexibility: Sellers have less ability to adjust prices dynamically based on customer demand and interest. Prices must be changed manually.
Marketing And Promotion Support
eBay's Marketing And Promotional Tools
eBay provides a number of marketing and promotional tools to help sellers boost visibility and sales on the platform. The key features include:
Featured Listings – For an additional fee ($0.50-$5.00), sellers can feature listings at the top of relevant search results. This promotes items to buyers most likely to be interested.
Best Offer – Sellers can enable buyers to make offers below the listed price. While this may reduce profit margins, it can lead to higher sale conversion rates and total revenue.
eBay Stores – For a monthly subscription, sellers can create a professional storefront with features like customizable branding, product pages, and more. Stores rank higher in search results by default.
Promoted Listings – After launching in 2019, eBay's version of sponsored ads now allows sellers to bid on placement for specific listing terms. Those listings then appear above non-promoted results.
Product Listing Ads – Similar to Google Ads, eBay provides this service for sellers to bid on keywords related to their items. The resulting "product listing ads" are shown to relevant buyers on eBay.
eBay coupons – The marketplace occasionally offers coupons and deals that sellers can share with customers to boost sales during promotions.
Amazon's Marketing And Promotional Support
Amazon offers sellers an extensive suite of marketing and promotional tools to help boost visibility, sales, and brand awareness. Beyond the basic features also found on eBay like sponsored ads and coupons, Amazon provides:
Product Detail Pages – Rich product pages allow sellers to include additional details, photos, and videos. These higher-quality pages help convert more shoppers.
Enhanced Brand Pages – For an additional fee, brands can create visually-engaging storefronts within Amazon to centralize all their product listings.
Sponsored Brands – Eligible brands can promote their pages through Amazon's marketing channels like search ads and recommendations.
Product Recommendations – Amazon uses its vast trove of customer data to recommend complementary products to shoppers viewing a seller's items. This can boost attachment rates.
Retail Price Promotions – Sellers can promote discounts off their regular prices on product pages to draw in customers. Amazon then collects the listed "referral fee" based on the promoted price.
Fulfillment by Amazon (FBA) – FBA integration gives Amazon greater visibility into sellers' inventory levels so Amazon can more easily recommend and promote those products to shoppers.