Vendors play an essential role in the growth and success of businesses by providing a diverse range of goods and services that meet their requirements. However, the payment terms offered by these vendors can significantly impact a company's financial stability.
Net 60 is one payment term that has grown in popularity among businesses and vendors. This article will look at the significance of net 60 vendors, the benefits of working with them, and a list of net 60 vendors in 2023.
What are Net 60 Vendors?
Net 60 vendors are a particular business arrangement between a supplier and a client. In this arrangement, the vendor grants the customer access to a line of credit, enabling them to order goods or services while deferring payment for 60 days. Suppliers who are confident in their customers' dependability and financial stability provide this kind of trade credit.
The net 60 payment terms are typically specified in an invoice the vendor sends to the client. The due date for payment will be noted on the invoice and is usually 60 days from the invoice date. This arrangement gives the client a flexible payment option and enables them to manage their cash flow efficiently.
It's significant to remember that net 60 vendors do not add interest to the credit they give to clients. This translates into customers effectively receiving interest-free financing if they pay their invoices within the 60-day window. Customers who pay their invoices before the due date may also be eligible for early payment discounts from net 60 vendors.
Importance of Net 60 Vendors
Working with a net of 60 vendors offers several advantages, including interest-free financing. Businesses may use this trade credit without paying additional interest by paying their invoices within 60 days. It may be more affordable than other financing options and free up valuable funds for other uses.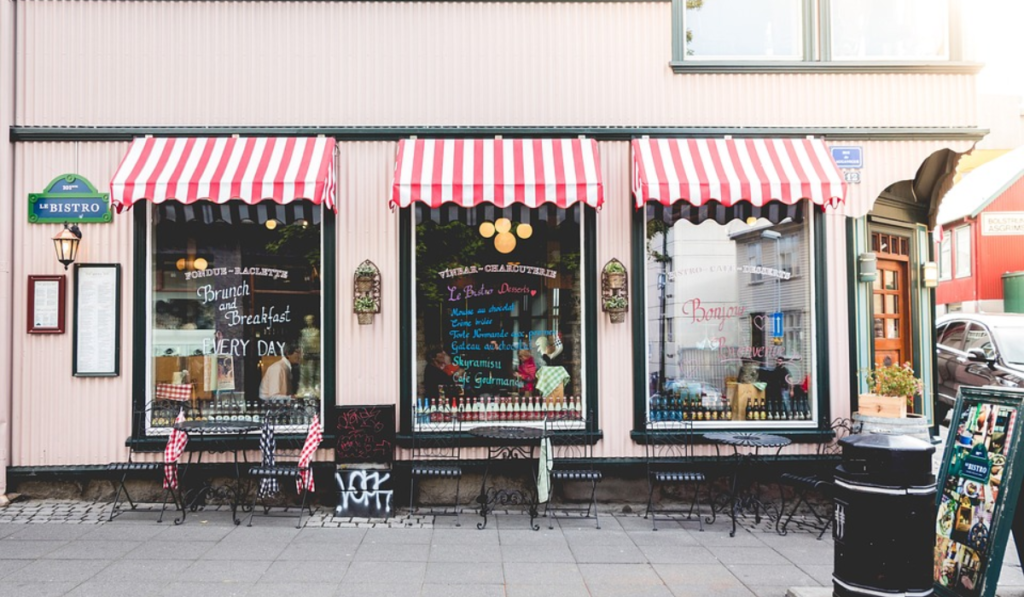 Net 60 vendors assist in the development of fruitful business relationships. By extending trade credit, suppliers show their belief in the soundness of their client's businesses, which can foster a relationship of mutual respect and credibility. Additionally, by offering flexible payment options to their clients, net 60 vendors can lessen the possibility of payment disputes and boost client satisfaction.
Time is of the essence in today's hurried business environment. Vendors accepting Net 60 terms know this and provide a quick, easy, and convenient payment method. As a result, more time and resources can be dedicated to other crucial business operations by streamlining the accounts payable procedure.
List of Net 60 Vendors in 2023
Abound
Supplied
Faire
Bulletin
Mirta
Apparel Candy
Creotane
Abound Net 60 Wholesale Marketplace
Abound is a net 60 wholesale marketplace established in 2019 and provides over 800,000 products from more than 6,400 brands. They serve online retailers and traditional brick-and-mortar stores but not online auction websites like Amazon or eBay.
Abound Merchant Login – https://helloabound.com/session/new
The first 72 hours of shipping are free, with a $30 minimum order requirement. Specific categories are eligible for free returns if an item does not sell within 60 days. It enables merchants to experiment with new brands without worrying about being stuck with unsold inventory.
After receiving credit approval and paying no fees, interest, or penalties, Abound offers net 60 terms with trade credit. If you select the net 60 payment terms option at the time of purchase, the remaining invoice balance will be charged to the credit card on file after 60 days. A wide range of goods is available on the platform, including furniture, baby products, fashion accessories, and more.
Abound pays the up-front expenses for customers eligible for net 60 accounts; after you place an order, your credit card will be charged the amount that exceeds your credit limit. You are allowed to place orders above your net 60 boundaries, and as you pay off your account, more of your net 60 terms will become available. This process will also improve your credit score.
Supplied – Net 60 Wholesale Vendor
Supplied is a net 60 wholesale vendor that provides a wide selection of clothing and accessory lines and has a no minimum purchase order requirement. Their inventory is based on current fashions and primarily serves boutique store owners. Instead of ordering a whole pallet of a single product, the "mix and match" strategy enables customers to buy various goods. Supplied purchases the goods directly from the producer and sends them all at once to the company.
 Businesses can apply for trade credit through a third-party partner, Rumbleship, without a credit check during checkout or registration. Companies can invoice later under the net 60 payment terms, increasing working capital. No interest, fees, or penalties will be assessed if the invoice is paid in full by the due date. According to the business, most licensed or registered companies can be eligible for these net 60 payment terms.
Faire – Net 60 Online Marketplace and Wholesaler
For small businesses looking to buy products at wholesale prices, Faire is a game changer. They provide an extensive online marketplace of over 85,000 brands with a wide range of products such as interior decoration, beauty supplies, food, and beverages, to name a few. The platform uses a net 60 payment terms program, allowing small business owners to buy now and pay later with net 60 accounts. This payment method is available only to physical stores, not online businesses.
Faire Merchant Login – Faire Wholesale Customer Login
The credit limit for each businesses net 60 account is determined by considering various factors such as past payment history, sales, the type of business, location, and financial data such as revenue. There are no interest, fees, or penalties if the invoice is paid within 60 days. If not, the amount owed will be charged to the card on file.
Businesses with good payment habits may be able to access more credit over time on their net 60 account. Net 60 terms allow for cash flow management flexibility, allowing companies to make transactions now and pay for them afterward, potentially taking advantage of promotions and retaining cash for emergencies.
Bulletin – Net 60 Wholesale Clothing and Home Goods Vendor
Leading wholesale marketplace Bulletin offers retailers a carefully curated selection of cutting-edge and distinctive goods. Bulletin provides a wide variety of goods that are sure to draw and keep customers, from clothing and accessories to home goods. Bulletin is committed to assisting small businesses in expanding and succeeding, focusing on helping up-and-coming brands and makers.
In addition to providing a convenient shopping experience, Bulletin's "Growing Steady" blog offers helpful resources and insights. Retailers can get expert guidance on managing and growing their companies and keep up with the most recent market and industry trends. For retailers looking to expand their businesses and boost sales, Bulletin is a reliable partner thanks to its emphasis on empowering and supporting small businesses.
Mirta – Net 60 Clothing Vendor and More
With a focus on ethical and responsible consumption, Mirta is a wholesale marketplace with headquarters in Milan, Italy that offers net 60 terms. It offers a distinctive range of goods, such as clothing, accessories, bed linens, candles, and more. Along with brands from Portugal, Spain, and France, they also purchase goods from Italy. Mirta is pleased to give customers access to lesser-known brands and the chance to try out novel products with no minimum purchase requirement.
They employ a made-to-order business model, encouraging a more sustainable approach by having brands begin production only after receiving a customer's order. Businesses that Mirta has approved may take advantage of net 60 terms of payment and may use the online tool to check their eligibility.
Businesses can sign up and get a $100 discount on their first order, and new products are regularly added to the catalog. With a request for a return needed within seven days of receiving the goods, Mirta's refund policy is less forgiving. Accepted returns will have a free pickup appointment, and gift cards will be issued in place of cash refunds. Please note that purchases made with gift cards are not eligible for returns.
Apparel Candy
Apparel Candy is a net 60 vendor that provides a diverse selection of clothing and accessories to retail businesses. They offer trade credit on a wide range of products, including shirts, socks, and other apparel.
They provide the option to return unsold inventory within 60 days for brands that have not previously been purchased. This option allows retailers to test new products without risk while saving money. The credit limit policy at Apparel Candy is based on the buyer's trading history, and they may extend credit at their discretion.
Creotane
Creoate is a sizable wholesale marketplace with over 6,500 brands and 7,174 items, including food and drink, office supplies, accessories for clothing, pet food, and more. They give customers a choice to return unopened goods within 60 days. To purchase goods, customers must fill out an online application. They can pay on net 60 terms if their business accounts are approved.
Based on current business data and the justification for the extension, Creoate raises credit limits. To try new brands without taking risks, qualified small business owners can benefit from net 60 terms and return unsold inventory within 60 days. Credit limits for e-commerce buyers or transient retail locations are determined by past trading activity. At the same time, permanent brick-and-mortar retailers may be eligible for extended credit at Creoate's discretion.
How to Choose the Right Vendor Account
When selecting a vendor account, take a step back and consider what you want to achieve for your company. The following considerations can assist you in determining the best net 60 vendors for your needs and ensuring that you make an informed decision.
The Value of Cash Flow
Controlling your company's cash flow is critical. A vendor account with a net 60 payment term provides a more flexible payment schedule, making it an excellent choice for those looking to manage their finances better. A net 30 account, on the other hand, might be a better fit since those terms favor the vendor and are easier to secure.
Creating Credit for Your Company
A strong credit profile is essential for any business looking to establish a net 60 account. Look for net terms vendor accounts that report to a commercial credit reporting agency and have either net 30 terms or net 60 payment terms, as these are common in many industries.
A Good Credit Score All-Around
If having good business credit scores with all three major bureaus (Dun & Bradstreet, Experian, and Equifax) is critical, you may need to open multiple net 60 vendors that report to different bureaus.
Approval Made Simple
You should find net terms vendor accounts that are easy to get approved if your company is new and has no prior credit history. Concentrate on net terms vendors with lenient approval criteria, and keep in mind that as a new client, you may need to establish a purchase history before qualifying for payment terms, especially net 30 or even the more coveted net 60 payment terms.
Conclusion – Net 60 Vendors
Working with net 60 vendors has many advantages, including interest-free financing, improved cash flow management, more significant business relationships, and flexible payment options. Whether you run a small business or a large corporation, consider the possibilities provided by net 60 vendors to support the expansion and success of your enterprise.
You can choose from various suppliers, including wholesalers and online marketplaces, so you're sure to find a partner who meets your requirements. In the quick-paced business environment of today, time is of the essence. Net 60 vendors can help you streamline your accounts payable process and free up resources for more essential business operations.