Paying credit card processing dues can be a hassle for any auto repair shop. A shop can bring in hundreds or thousands of dollars with each transaction. But the credit card processing fees they spend will eat away from those profits. The fact that these fees are becoming more expensive and prominent every year makes the issue worse.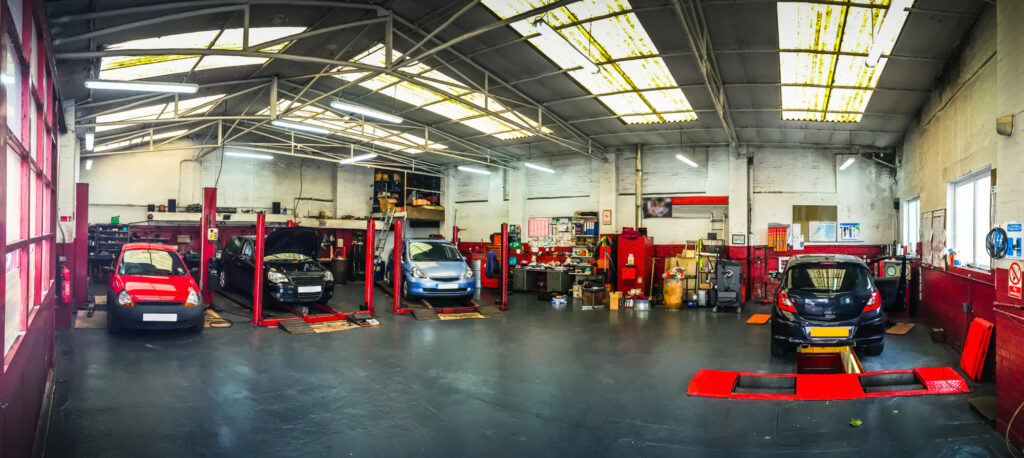 Auto repair shops can take back their funds by using a cash discount merchant service. Cash discount charging gives customers discounts when they pay for their services with cash. Those who pay for things with a credit card will pay an extra fee. The charge will go towards paying for the processing fees associated with the card transaction.
Cash-paying customers won't be subject to that extra charge. There's no extra charge associated with facilitating a cash-based payment, ensuring the customer has more control over what one is doing in the process.
You can get your auto repair shop to utilize this system with ease. You can figure out what your repair shop will charge and then determine what you will handle from there.
The process can work with cash and checks alike, meaning you can make this work even if someone needs repairs that might cost more than someone expects. You will have more control over how you collect money without losing too much to someone else here.
What You Can Do Here
Your auto repair business can handle cash discount merchant service with a few steps. The effort lets people see what works for your business:
You can start by reviewing the fees you are paying for accepting credit card transactions. You could add those average totals you spend to the prices for whatever you offer.
You'll promote your prices that are for people who pay for things with credit cards.
You'll also include signage in your shop to tell customers they can save money by paying for things with cash. You can state you'll have the customer pay a reduced amount, with that total being based on the interchange and network fees you're trying to cover.
A POS terminal will calculate whatever you charge based on the payment method someone uses. For card-based payments, it will read the values you have promoted. For cash-based ones, it will deduce the service fee you added.
The customer's receipt will include a listing of the service fee associated with the deal. For cash-based transactions, that service fee will appear as a discount removed from the purchase.
A Sensible Effort
A cash discount merchant service is ideal for your auto repair shop for many reasons:
You can reduce your monthly processing fees.
You can also adjust your prices based on whatever fees you're collecting at a time.
Most POS terminals can support cash discount merchant services. Check with your provider to see if your specific POS system can handle this feature.
The effort is legal, as it doesn't entail surcharges that might not be accepted in some places.
The process is especially useful when you consider how much people may spend on car repairs. For example, you might charge someone $450 for a repair service. But if you pay 4 percent of that to a credit card processor, you are effectively losing $18. The losses will add up over enough transactions, as you're losing your funds.
Your cash discount process will encourage people to pay for things with cash. By having them pay with cash, you are collecting everything you are owed without worrying about those extra charges. You'll also have the money you need now, as you won't wait extra to get a card transaction to go through all the way.
See How Your Provider Works
You can utilize various cash discount merchant service providers to help you with your processing needs. Your auto repair shop should be planned based on a few things to note:
Look at whether you can get your funds the next day. Next-day funding ensures you'll receive your funds in less time, giving you the cash flow you need now.
Watch for the types of cards the system can accept. It should support all card networks.
Setup fees may apply in some cases. Contact your service provider to see if it costs extra to get your POS equipment ready.
Look at how much money you take in through each auto repair transaction you complete. You can use this to determine the charge you'll levy on customers who pay for their services with cards.
Look at how your auto repair shop can use a cash discount merchant service when handling transactions. Your repair shop can keep its processing charges from being as significant as you might expect, providing a better approach to work you can trust.
What About Expensive Repairs?
The final point to see involves what happens when you have high-value repairs to complete. There might be cases where the repairs someone orders are worth too much for someone to pay cash. The repairs could be worth a few thousand dollars. It might be tough for someone to pay for those repairs with cash. The customer may also prefer to use a credit card here, especially if that customer will get special rewards from the card.
By offering a cash-based option, you will encourage someone to use something else like a check. A customer can still pay for things with a check and take advantage of the cash discount. Since the check doesn't cost extra to process like a credit card, the customer will still get the special deal like if one spent straightforward cash on something.
You'll still need to spend some time getting the funds from the check. It has to clear a bank before you can get the money. But you'll still get everything you need out of a high-value transaction without worrying about extra processing charges.