In the ever-expanding realm of online retail, two industry giants have been engaged in an intense battle for supremacy: Amazon and Walmart. While these corporate giants have long been formidable competitors in various sectors, their rivalry has recently intensified in the arena of grocery sales. With the increasing popularity of online grocery shopping, Amazon and Walmart have strategically positioned themselves as major players in this lucrative market.
The clash between these retail titans, often referred to as the "Amazon vs. Walmart Grocery Wars," has reshaped the landscape of grocery shopping, leaving consumers with an abundance of choices and driving both companies to innovate and adapt in their quest for dominance. This article discusses different aspects of the Amazon vs Walmart grocery wars, examining the strategies, investments, and technological advancements fueling this epic battle for supremacy in the grocery industry.
Amazon Grocery Services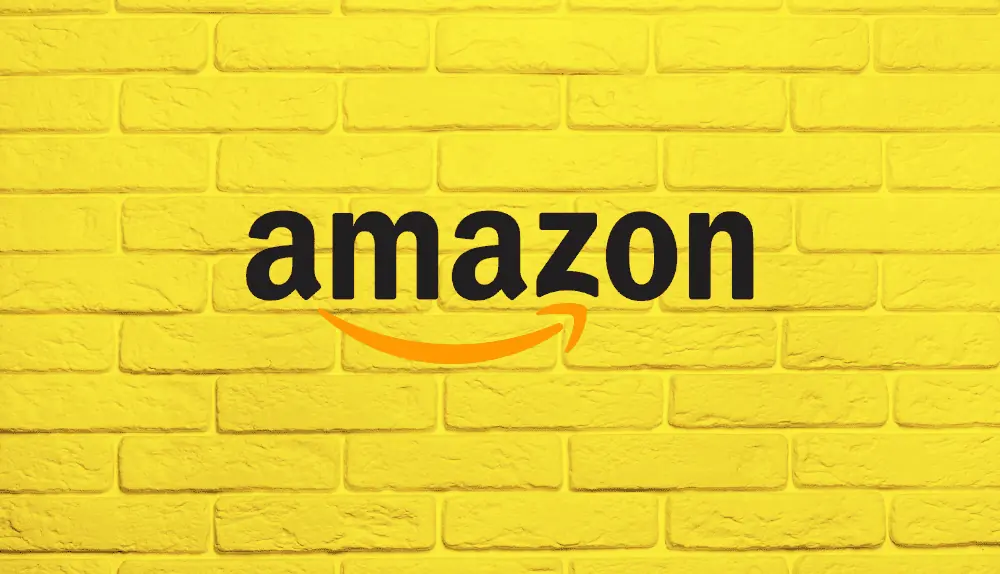 In recent years, Amazon has made significant strides in the grocery industry, aiming to revolutionize the way people shop for groceries. With a combination of technological advancements, strategic acquisitions, and innovative services, Amazon has firmly established itself as a major player in the grocery market. Here is an overview of what you need to know about Amazon grocery services, covering key aspects such as Amazon Fresh, Amazon Go, and Whole Foods Market.
Amazon Fresh: A One-Stop Grocery Destination
Amazon Fresh is Amazon's dedicated grocery delivery and pickup service. Customers can browse a wide selection of pantry staples, fresh produce, household items, and more, all available for convenient delivery to their doorstep or pickup at select locations. With the acquisition of Whole Foods Market, Amazon Fresh also offers an extensive range of organic and natural products.
Whole Foods Market: The Synergy of Brick-and-Mortar and Online
When Amazon acquired Whole Foods Market in 2017, it marked a significant turning point in the company's grocery ambitions. Whole Foods Market is a high-end grocery chain known for its emphasis on organic and locally sourced products. The acquisition not only provided Amazon with a network of physical stores but also allowed for the integration of online and in-store shopping experiences. Prime members now enjoy exclusive discounts at Whole Foods Market and have access to in-store pickup and delivery options.
Amazon Go: A Checkout-Free Shopping Experience
Amazon Go takes the concept of convenience to new heights by offering a checkout-free shopping experience. Customers enter the store using the Amazon Go app, grab the items they need, and simply walk out. This innovative concept relies on a combination of computer vision, sensors, and machine learning algorithms to track items added to a virtual cart, enabling seamless payment and eliminating the need for traditional checkout lines.
Prime Pantry: Everyday Essentials Delivered
Prime Pantry caters to customers' everyday household needs by offering a vast selection of non-perishable grocery items, cleaning supplies, pet care products, and more. Customers can conveniently order these essentials online and have them delivered straight to their doorstep. Prime Pantry also offers exclusive deals and discounts for Prime members, making it a cost-effective option for stocking up on everyday necessities.
Subscribe & Save: Recurring Deliveries for Convenience and Savings
Subscribe & Save is a service that allows customers to set up recurring deliveries of frequently purchased items. By subscribing to products like snacks, beverages, baby care items, and household supplies, customers can enjoy the convenience of regular deliveries while also benefiting from savings. The more items customers subscribe to, the greater the discounts they receive.
As Amazon continues to expand its footprint in the grocery industry, its array of grocery services provides customers with convenient options for online shopping, pickup, and delivery. With Amazon Fresh, Whole Foods Market, Amazon Go, Prime Pantry, and Subscribe & Save, the company has strategically positioned itself to cater to a wide range of customer preferences. Whether it's the simplicity of ordering groceries online or the futuristic experience of checkout-free shopping, Amazon's grocery services are reshaping the way we buy groceries, emphasizing convenience, variety, and innovation.
Walmart Grocery Services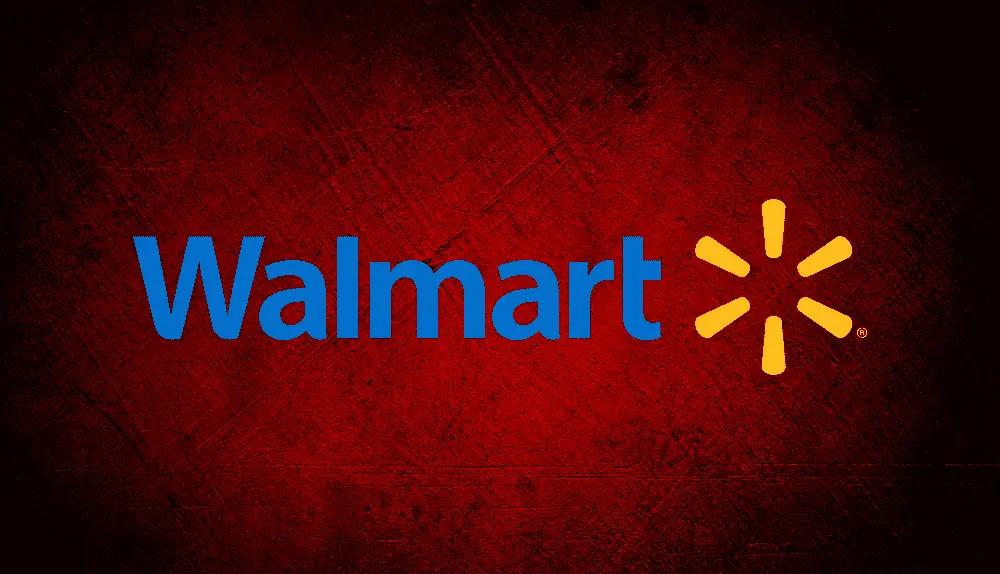 Walmart, a retail giant with a vast network of stores, has made significant strides in the grocery industry by offering a range of innovative services to cater to the evolving needs of customers. Here are some key aspects you need to know about Walmart grocery services, including Walmart Grocery Delivery, Walmart Pickup, and the integration of technology for a seamless shopping experience.
Walmart Grocery Delivery: Convenient at Your Doorstep
Walmart Grocery Delivery provides customers with the convenience of having groceries delivered straight to their doorsteps. Customers can place orders online through the Walmart website or app and choose a convenient delivery time slot. Walmart's extensive inventory ensures a wide variety of products, including fresh produce, pantry staples, household essentials, and more, can be delivered right to customers' homes.
Walmart Pickup: Order Online, Pick Up In-Store
Walmart Pickup, also known as Click & Collect, offers a hassle-free shopping experience by allowing customers to order groceries online and pick them up at a nearby Walmart store. Customers can browse and select items from the Walmart website or app, schedule a pickup time, and have their groceries loaded into their vehicles at the designated pickup area. This service eliminates the need to navigate the store aisles, saving time and providing added convenience.
Walmart+: Membership Benefits for Enhanced Grocery Shopping
Walmart+ is a membership program designed to provide additional benefits to Walmart customers. Members enjoy perks such as unlimited free delivery from Walmart stores, including groceries, as well as fuel discounts, access to mobile scan & go for expedited in-store checkout and more. Walmart+ members also gain early access to exclusive deals and sales events, enhancing their overall grocery shopping experience.
Integration of Technology: Making Shopping Easier
Walmart has embraced technology to enhance the grocery shopping experience. The Walmart app enables customers to create shopping lists, browse weekly ads, and find specific products within the store. Additionally, the app features the Savings Catcher, a tool that automatically compares prices and refunds the difference if a lower price is found elsewhere. This technology integration streamlines the shopping process, making it easier for customers to find the products they need and save money.
Fresh Produce and Organic Options: Expanding Assortment
Walmart has expanded its offerings to include a wider selection of fresh produce and organic options. By partnering with local suppliers and investing in quality control measures, Walmart strives to provide customers with fresh, high-quality fruits, vegetables, and other perishable items. This expansion aligns with the growing consumer demand for healthier and organic choices.
In conclusion, Walmart has positioned itself as a leader in the grocery industry by offering a range of convenient services to meet the diverse needs of customers. Walmart Grocery Delivery, Walmart Pickup, and technology integration through the Walmart app provide customers with flexible and time-saving options.
With the Walmart+ membership program and an expanded assortment of fresh and organic products, Walmart continues to innovate and adapt to the evolving demands of grocery shoppers, making it a go-to destination for all their grocery needs.
What Makes Amazon Standout?
Amazon stands out in several key ways, which have contributed to its success and made it a dominant force in the retail industry. Here are some factors that make Amazon stand out:
Vast Product Selection
Amazon offers an unparalleled selection of products across numerous categories, ranging from books and electronics to clothing and household items. With millions of items available, customers can find almost anything they need in one place, making Amazon a convenient and comprehensive shopping destination.
Convenience and Speed
Amazon has prioritized convenience and speedy delivery as core pillars of its business model. With services like Amazon Prime, customers can enjoy fast and often free shipping on eligible items, along with access to other benefits like streaming services and exclusive deals. Amazon has also invested heavily in developing a robust logistics network, enabling them to fulfill orders quickly and efficiently.
Customer-centric Approach
Amazon has built its reputation on providing exceptional customer service. The company places a strong emphasis on meeting customer needs and expectations, striving to deliver a seamless and personalized shopping experience. This customer-centric approach is reflected in features such as customer reviews, personalized recommendations, and responsive customer support.
Technological Innovation
Amazon is renowned for its continuous investment in technology and innovation. From pioneering cloud computing with Amazon Web Services (AWS) to revolutionizing the e-reader market with Kindle, Amazon has consistently pushed boundaries and introduced groundbreaking solutions. Innovations like voice-controlled smart speakers (Amazon Echo) and cashier-less stores (Amazon Go) have further cemented Amazon's position as a leader in technology-driven retail experiences.
Marketplace and Third-Party Sellers
Amazon's marketplace model has enabled it to expand its product range exponentially. In addition to selling products directly, Amazon allows third-party sellers to list and sell their goods on the platform. This marketplace ecosystem fosters competition, drives product diversity, and provides customers with an extensive array of options to choose from.
Integration of Services
Amazon has seamlessly integrated various services, making it a one-stop destination for customers. For instance, Amazon Prime offers not only free shipping but also access to streaming services like Prime Video and Prime Music. The integration of Whole Foods Market into the Amazon ecosystem has further expanded its grocery offerings, creating a comprehensive shopping experience for customers.
Data-Driven Approach
Amazon leverages its vast amount of customer data to personalize recommendations and optimize its operations. By analyzing customer behavior and purchase patterns, Amazon can tailor its offerings to individual preferences, enhancing the overall shopping experience. This data-driven approach also enables Amazon to improve inventory management, pricing, and logistics efficiency.
Overall, Amazon's vast product selection, emphasis on convenience and speed, customer-centric approach, technological innovation, marketplace model, integrated services, and data-driven strategies collectively contribute to its standout position in the retail industry. By continually evolving and adapting to changing customer needs, Amazon has set a high standard for online shopping and established itself as a leader in the global marketplace.
What Makes Walmart Standout?
Walmart stands out in the retail industry for several reasons, which have contributed to its enduring success and prominence. Here are some factors that make Walmart stand out:
Extensive Store Network
Walmart boasts an extensive network of physical stores, making it a convenient and accessible shopping destination for millions of customers. With thousands of locations worldwide, Walmart's presence spans urban and rural areas, providing convenience and accessibility to a wide range of shoppers.
Everyday Low Prices
Walmart is renowned for its commitment to offering everyday low prices. The company leverages its purchasing power and economies of scale to negotiate favorable prices with suppliers, allowing it to pass on savings to customers. This pricing strategy has resonated with budget-conscious shoppers, making Walmart an attractive option for value-oriented shopping.
Broad Product Assortment
Walmart offers a broad range of products across various categories, including groceries, electronics, apparel, household goods, and more. Its vast assortment caters to diverse customer needs and preferences, enabling shoppers to find a wide variety of items in one place. This comprehensive selection contributes to Walmart's appeal as a convenient and one-stop shopping destination.
Commitment to Community
Walmart has a strong commitment to supporting local communities. The company actively engages in philanthropic initiatives, such as charitable giving, disaster relief efforts, and sustainability programs. Walmart's involvement in community development initiatives has helped it build positive customer relationships and foster goodwill.
Employment Opportunities
As one of the largest employers globally, Walmart creates significant job opportunities. The company's vast workforce provides employment to millions of people across its stores, distribution centers, and corporate offices. This employment scale has positioned Walmart as a major contributor to local economies and a significant source of job stability for many communities.
Private Label Brands
Walmart has developed a robust portfolio of private label brands across various product categories. These brands, including Great Value, Equate, and Mainstays, offer quality products at competitive prices. Walmart's private label offerings offer customers affordable alternatives while increasing the company's profitability.
E-commerce Expansion
Walmart has made significant strides in expanding its e-commerce operations to compete in the digital space. The company has invested in online platforms, such as Walmart.com, and has expanded its online product assortment. Walmart's integration of e-commerce with its physical stores through services like Walmart Pickup has provided customers with convenient online ordering and pickup options.
Sustainability Initiatives
Walmart has prioritized sustainability efforts, aiming to reduce its environmental impact and promote responsible business practices. The company has set ambitious goals related to renewable energy, waste reduction, and supply chain sustainability. Walmart's commitment to sustainability resonates with environmentally conscious consumers and positions the company as a leader in corporate social responsibility.
Overall, Walmart's extensive store network, everyday low prices, broad product assortment, commitment to community, employment opportunities, private label brands, e-commerce expansion, and sustainability initiatives collectively contribute to its standout position in the retail industry. By focusing on customer needs, value, and community engagement, Walmart has established itself as a prominent and trusted brand for millions of shoppers worldwide.
Amazon vs Walmart Grocery Wars: A Battle for Supremacy
The intense rivalry between Amazon and Walmart in the grocery sector, often called the "Amazon vs. Walmart Grocery Wars," has reshaped the landscape of online grocery shopping. Both retail giants have invested heavily in expanding their grocery services, leveraging their strengths to capture market share and dominate the industry. Let's delve into the comparison of these two titans, highlighting key statistics and factors that define their grocery wars.
Market Share
Amazon and Walmart are the two leading players in the US grocery market. According to eMarketer, as of 2021, Walmart held the largest market share in grocery retail, accounting for 21.2% of total sales, while Amazon held a 9.5% share. However, it's important to note that Amazon has seen significant growth in recent years, capitalizing on the increasing popularity of online grocery shopping.
Online Grocery Sales
When it comes to online grocery sales, Amazon has gained considerable ground. In 2020, Amazon's online grocery sales surged by 42% to reach $11.1 billion, according to eMarketer. In comparison, Walmart's online grocery sales grew by 133% to $9.6 billion during the same period. While Walmart experienced higher growth, Amazon maintained a slightly larger market share in the online grocery segment.
Delivery and Pickup Services
Both Amazon and Walmart offer grocery delivery and pickup services. Amazon Fresh, Amazon's dedicated grocery delivery service, expanded its reach and availability in recent years. It offers delivery to customers' doorsteps and pickup options at select locations. Walmart, on the other hand, provides Walmart Grocery Delivery and Walmart Pickup services, allowing customers to order groceries online and have them delivered or pick them up at nearby stores.
Brick-and-Mortar Presence
Walmart has a significant advantage in terms of its extensive brick-and-mortar presence. With over 4,700 stores in the US, Walmart's physical locations provide customers with the convenience of in-store shopping and pickup services. In comparison, Amazon has a limited number of physical stores, primarily consisting of Whole Foods Market locations.
Technological Innovations
Both Amazon and Walmart have invested in technological innovations to enhance the grocery shopping experience. Amazon Go stores, equipped with cashier-less checkout technology, offer a seamless and frictionless shopping experience. Walmart has also implemented Scan & Go technology, enabling customers to scan items using their smartphones for expedited checkout.
Acquisitions and Partnerships
Amazon's acquisition of Whole Foods Market in 2017 significantly bolstered its grocery offerings and expanded its physical store footprint. This acquisition allowed Amazon to integrate Whole Foods' products and services into its ecosystem, providing customers with access to organic and high-quality groceries. On the other hand, Walmart has partnered with various delivery service providers to expand its grocery delivery capabilities.
In conclusion, the grocery wars between Amazon and Walmart showcase the fierce competition for dominance in the online and brick-and-mortar grocery market. While Walmart currently holds a larger market share, Amazon has been rapidly growing its online grocery sales and leveraging its technological innovations. Both companies continue to invest in expanding their grocery services and improving the shopping experience. With their distinct strategies and strengths, the battle for supremacy between Amazon and Walmart in the grocery sector is likely to persist, benefiting consumers with a wide range of choices and innovations.
What is the Future of Amazon Vs. Walmart Grocery Wars
The future of the Amazon vs. Walmart Grocery wars promises to be a fiercely competitive battle for dominance in the grocery industry. Both companies are expected to continue investing heavily in their respective grocery services and expanding their reach. Amazon's focus on e-commerce and technological innovations, coupled with its vast logistics infrastructure, will drive its growth in the online grocery space. On the other hand, Walmart's extensive physical store network and hybrid shopping experiences will continue to be a strong advantage.
As consumer preferences continue to evolve, both companies will strive to enhance the customer experience through personalized recommendations, faster delivery options, and seamless integrations across platforms. The rivalry will likely spur further advancements in technology, logistics, and customer service, benefiting consumers with more choices, convenience, and innovation in the grocery shopping landscape.
Final Words
In conclusion, the ongoing Amazon vs. Walmart Grocery wars has transformed the grocery industry, presenting consumers with an array of choices, convenience, and innovation. Amazon's e-commerce prowess, vast product selection, and commitment to technological advancements have propelled its growth in the online grocery space. Meanwhile, Walmart's extensive physical store network, everyday low prices, and hybrid shopping experiences have solidified its position as a dominant player.
As the battle for market dominance continues, both companies will likely invest in further technological innovations, delivery solutions, and customer-centric strategies to capture market share. An emphasis on e-commerce dominance, enhanced customer experiences, expansion into new markets, and strategic partnerships will characterize the future of this rivalry. Ultimately, consumers stand to benefit from this intense competition as Amazon and Walmart continually strive to meet their evolving needs and preferences, redefining the way we shop for groceries.
Frequently Asked Questions (FAQs)
Which company has a larger market share in the grocery industry?
As of recent data, Walmart holds the largest market share in the grocery retail sector, surpassing Amazon. However, Amazon has been experiencing significant growth in online grocery sales.
What are the main differences between Amazon and Walmart's grocery services?
Amazon primarily operates as an online marketplace with services like Amazon Fresh for grocery delivery, while Walmart offers a hybrid model with its extensive physical store network, allowing customers to shop in-store or order online for pickup or delivery.
How do Amazon and Walmart compete in terms of pricing?
Walmart is known for its everyday low prices, leveraging its bulk purchasing power to offer competitive pricing. Amazon also strives to offer competitive prices, and its dynamic pricing algorithms and marketplace model enable customers to find a wide range of price options.
Which company offers faster delivery for groceries?
Both Amazon and Walmart have been investing in improving their delivery speed and efficiency. While Amazon has a robust logistics network and offers fast shipping through services like Amazon Prime, Walmart's extensive store network enables quicker in-store pickup options.
Can I order groceries from Amazon and Walmart in my area?
Both companies are continuously expanding their grocery services to reach more areas. It's advisable to check the availability of Amazon Fresh or Walmart Grocery Delivery/Pickup in your specific location on their respective websites or apps.
What are the benefits of shopping for groceries on Amazon or Walmart?
Shopping for groceries on Amazon or Walmart offers various benefits, including convenience, a wide product selection, competitive pricing, and access to additional services like Amazon Prime or Walmart's loyalty programs.