There's been a new trend among shoppers when it comes to online shopping this holiday season: make the last-minute purchase online and pick it up in-store. It has, in fact, become so popular that both consumers and retailers alike have come up with a trendy new anacronym: BOPIS (buy online pick up in-store), and according to Adobe, BOPIS orders were to see a surge of 39 percent over the 2018 holiday season.
According to Target CEO Brian Cornell, this also leads to more shoppers leaving their shopping to later in December, which led to stronger retail sales overall due to the increase in physical brick and mortar shopping as opposed to shopping that was otherwise done exclusively online. In total, Target saw an increase of more than 5 times in the number of items bought for in-store pick up during the 2019 holiday season than they did in 2018.
According to data put together by Salesforce, when a store's online site offers in-store pickup as an option, shoppers will start to become more active. In total, retailers who are offering in-store pickup can expect to attract an increase in customers of as much as 48 percent against those that don't in the final 5 days running up to Christmas.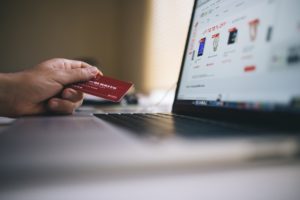 Overall, a company such as Walmart, for example, will be losing out on money for each digital order. If they are able to convince a customer to make their own way to an actual physical store to collect the item themselves, however, it can start to save Walmart some money. And it all soon adds up.
One of the first companies to adopt the concept of in-store pickups was Nordstrom. Nordstrom's co-president Erik Nordstrom found that by allowing customers to pay online with their credit or debit card and collect in-store, they could greater engage with their customer base. Recently, Nordstrom has increased its openings of local smaller stores which, while not actually selling any products, allow customers to collect their digital orders.
Major big-box retailers like Target, Walmart and Best Buy are all now offering customers the option to pay online with their credit or debit card and pick up in-store at their convenience. Ultimately, for large name retailers such as these, offering their customers the option to make their purchases online and pick their items up in-store opens up the ability to leverage already existing store infrastructure, teams and tech against any losses made through their digital sales.
In total, holiday sales this year saw a rise of 14.6 percent over the 2018 holiday season, which, according to the NRO (National Retail Federation), way above what was expected and predicted.