Today The Official Merchant Services Blog updates our outlook on Mobile Payment Technology and the rampant predictions for its success in the near future. We have previously covered the topic with this blog entry on Tuesday, October 18, 2011. The parameters of that blog are still pretty much the current state of Mobile Payments. But there have been some very interesting developments from the end of 2011 and moving into the first quarter of 2012.
Black Friday Boom
The Black Friday business blitz revealed some healthy news for Mobile Payments. According to this article from Seeking Alpha, mobile payments business increased 500% from 2010 on Black Friday. According to the article, PayPal mobile reported the huge increase, coming in at 511% to be exact. PayPal Mobile also noted that there was a 350% increase in mobile shopping on Thanksgiving 2011 when compared to 2010.
According to numbers from the aforementioned IBM research, 17.37% of all consumers used a mobile device on Black Friday to visit a retailer's site. And 9.73% used a mobile device to make a purchase. The Seeking Alpha article quoted Amanda Pires from PayPal. Pires suggested that this year's holiday is proving to be the largest mobile holiday shopping season PayPal and eBay has ever seen, and then quoted Pires directly as stating: "The retailers that are taking advantage of mobile shopping are going to win. We expect mobile shopping to continue to be strong throughout the holiday season."
This is good news for Mobile Payments, as Host Merchant Services research has shown in the past that there have been some bold predictions for growth in Mobile Payments, but that the services were slow in taking hold this year in the U.S. Growth like the numbers cited from Black Friday 2011 should fuel more positive momentum for that consumer payment option.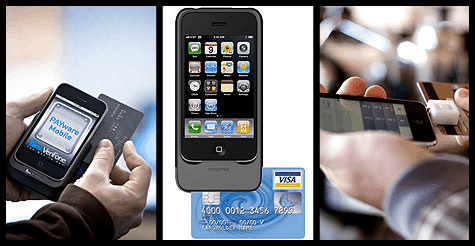 From 2012 Onward
All of this brisk business in the mobile payments sector is indicative of the forecasting that analysts and reporters have been making for the technology. But the obstacle that our Magic 8-Ball suggested hurts the industry still remains: Consumer confidence. There's still trust issues with mobile payments. This article by Eric Savitz from Forbes really delves into the heart of what we at Host Merchant Services have been saying about Mobile Payments.
Savitz says: "There's a common thread between these points: there has to be something fundamentally changed about the current point of sale model in order for mobile payments to take off. It's about added value and convenience to the consumer, and the ability to drive more customers, loyalty, efficiency and lower risk for the merchant and banks and operators involved in the payments process. Think of contactless "tap and pay" credit cards – you may have one in your wallet right now, but you still swipe it anywhere you go. As a consumer, there's nothing more convenient or inherently better about tapping your card vs. swiping your card if all that matters is making the payment. Would the time spent setting up and configuring a "mobile wallet" be worth it if the only difference at the cash register of Macy's is that you wave a phone over a terminal rather than swipe a card through one? Doubtful."
That's what Host Merchant Services has been saying. It's about convenience to the consumer. The worries about security are valid. E-Commerce has faced the same problems with security and the same worries. But people have adopted online shopping — as seen with the same Black Friday and holiday shopping season boom in 2011 — to the point where it's now just a common part of the shopping experience. People can't even remember back 10 years where online shopping was new, awkward and insecure. It's just part of their lives now.
And for Mobile Payments to jump off the same type of conversion of consumers has to take place. Convenience will outweigh security concerns and people will just accept the behavior as part of the way they shop. That's where the Mobile Payments Industry stands right now. On the edge, waiting for the breakthrough that will rocket it into everyday life for shoppers. It has to grow beyond gimmick. Because gimmick won't carry it forward. It might be easy to do, but as Savitz points out, if there's no reason to swipe your phone over just using your card in your wallet, people won't bother.
Small Businesses Susceptible to its Charms
One inroad Mobile Payments are making with consumers is through small businesses. This article from Newsfactor.com delves into how small businesses are seeking mobile payment solutions that free them from reliance on traditional payment solutions. The article discusses how Square has been shaking things up with the changes its made to its business model in 2011, becoming an entire processing solution itself and making its card reader more readily available to merchants. The article then mentions how Gartner Research data shows that the Mobile Payments Industry surged to $86.1 billion in 2011.  The article notes that Square is just one of many viable options that are helping fuel the growth the sector is seeing.
HMSPay
Host Merchant Services recognizes the huge growth potential in this sector of the industry. Beyond their coverage of the latest developments and news that take place in Mobile Payments, Host Merchant Services offers its own mobile payment solution, HMSPay. The solution utilizes a card reader that is attached to a smartphone and an application on the phone which transforms it into a payment processing terminal, complete with signature field and e-mailed receipts.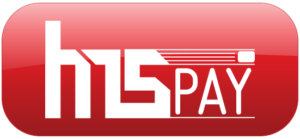 So What's Next?
Savitz' article suggests that the potential breakthrough for Mobile Payments will take place in 2012. And that the catalyst for this breakthrough will be through value added applications of the process. He cites Google Wallet and Isis as showing the most promise in being a catalyst because they both go beyond just having the swipe gimmick and offer "services delivered on top of the payment itself." He says these additional services will be what prompt consumers to shift into mobile payments. He offers these bullet points:
Deals and offers: Highly targeted, relevant offers based on prior buying patterns and current location. Imagine receiving a time-sensitive text message or in-app alert with a coupon to your favorite electronics store after your digital wallet "checks in" that you are within the store.
Digital receipts and account information updated in real time to give a comprehensive view of personal and linked accounts while also displaying loyalty rewards status.
Real-time, customizable alerts to certify that the purchases being made in an account are valid, based on your phone's proximity to where the purchase is being made.
So it appears that one promising avenue for the evolution of mobile payments is to essentially make them a virtual wallet "plus." Something that does more than just allow you to pay with a swipe of your phone. Something that collects the relevant data and helps you manage your shopping right there, at your fingertips. Something that tracks your own shopping trends and makes you aware of deals, then lets you conveniently take advantage of those deals.
It's a compelling point. Host Merchant Services sees the value in such a transition. The technology works to make the consumer's shopping experience convenient and comprehensive — something a shopper can't even consider they could do without in previous years. That's what happened with e-commerce, after all.