Travel Agency Merchant Services
Did you know that travel agencies are considered high-risk businesses? The idea of helping customers reserve travel services might sound innocent, but it is riskier than you expect.
You might not qualify for a merchant account through most places if you run a travel agency. But our team at Host Merchant Services will be there to help you prepare a travel agency merchant account you can trust.
Your business needs to collect card payments from customers if you wish to stay afloat. Considering how valuable some of your offerings can be, it is a must that your business can handle these cards. We at HMS can secure the merchant account you need while providing practical terms you can trust. You won't worry about being rejected for such an account when you contact us for help.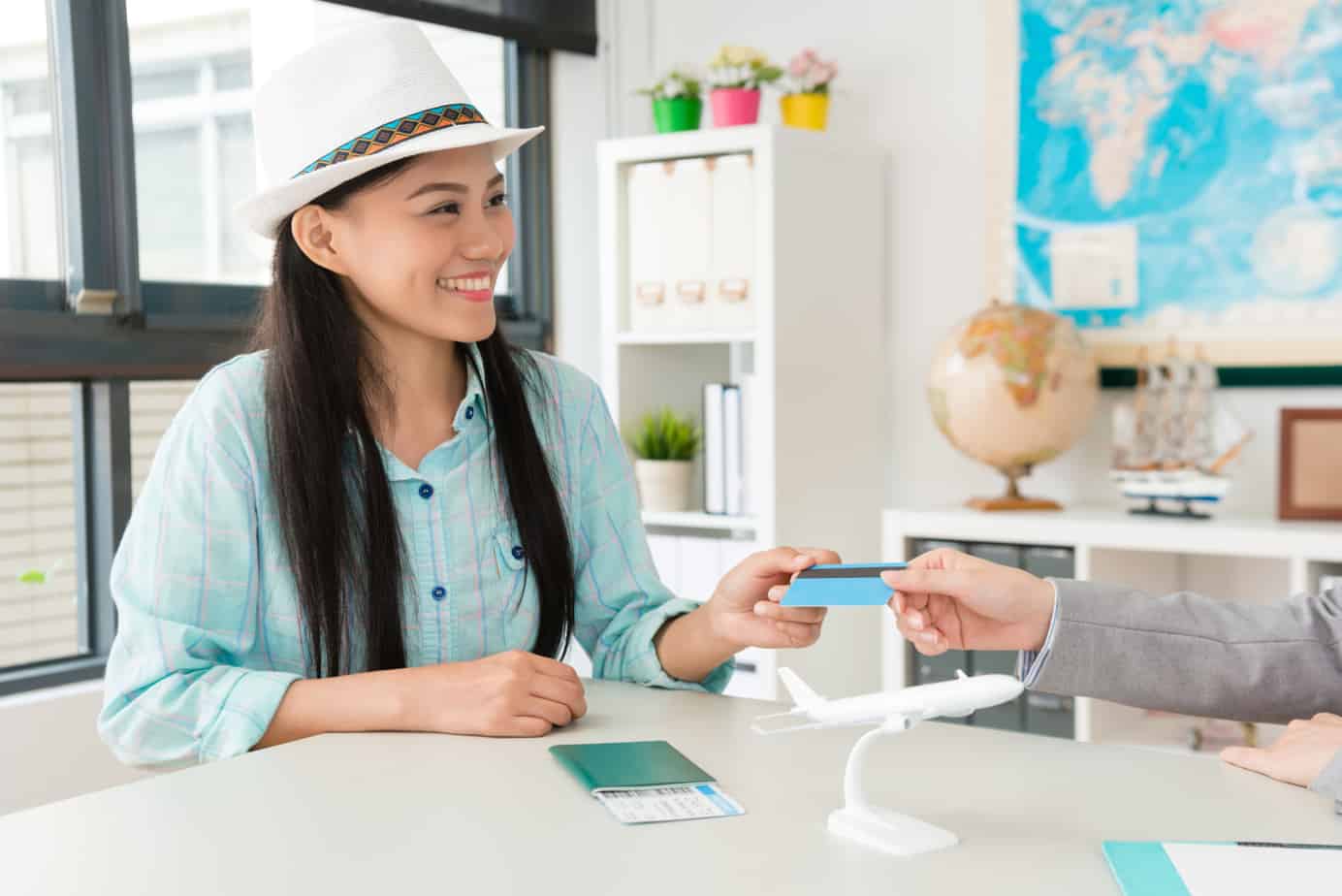 Travel Credit Card Processing
We support travel agencies of all sorts, from those who offer air travel to those who can book cruises. We provide flexible solutions that fit all your business needs, including when you manage recurring payments. Our systems are among the best you can trust.
Why Are Travel Agencies High-Risk?
People spend billions of dollars on travel services every year. People want to go around and see the world and experience new things. They rely on travel agencies to help them secure their travel reservations. They use them for everything from flights to hotels to car rentals.
But sometimes a transaction doesn't work as well as you would wish. A chargeback or other refund may be necessary for some deals. It is a problem that happens more often in the travel industry than you might expect, which is part of why you'll be interpreted as a high-risk business.
There are several reasons why travel agencies are high-risk companies for merchant accounts:
People might steal credit card data from others to purchase travel reservations. Chargebacks may occur when these fraudulent activities appear.
Cases of friendly fraud may occur even after authorization. Friendly fraud occurs when someone charges back a transaction after it ends.
Most travel purchases are made months in advance. A customer might change one's plans or otherwise cancel one's reservations after the initial payment. The timeframe between the initial payment and the actual travel can be significant.
Many travel-related companies may shut down due to bankruptcies or other financial concerns, resulting in people having to get refunds for their suddenly cancelled reservations.
Your business relies on third parties to fulfill services. You are not selling your services or products, but rather those available from airlines, hotels, and other travel-related businesses.
You may struggle to find a travel agency merchant account because a service provider might find your agency to be too risky. We at Host Merchant Services respect your needs and will help you attain a high-quality merchant account.
Travel Merchant Services Accounts
We provide travel businesses of all types with payment processing systems. We use straightforward pricing, no contracts or obligations, and fantastic customer service making us last merchant services company you will ever want.
Fast Approvals

Get approved for a high risk merchant account quickly and start processing transactions right away.

Minimal Reserve Requirements

We have the best high risk merchant account options, with the lowest possible reserve requirements.

Free Equipment Program

Qualify for a free EMV compliant mobile swiper or terminal with a merchant account.
24x7x365 Customer Service

We are always here for you with access to industry-leading customer service 24 hours a day – 7 days a week – 365 days a year.

Low Rates

High risk doesn't have to mean high rates!  We have many options to insure you get the lowest processing rates possible.

High Approval Rates

Tired of filling out applications, only to be told the processor can't support your business?  We approve over 98% of all applicants!
Complete Payment Processing

Accept credit cards, debit cards, ACH, and more, from all card brands without restriction. The merchant account your business deserves!

Chargeback Assistance

We help high risk merchants manage chargebacks, reduce risk, and keep their merchant accounts in good standing.

Fast Funding

Get your batches deposited quickly! Next day funding options available. The fastest funding timeframes available for high risk merchant accounts!
A Secure Payment Solution
Travel costs can be expensive, so protecting the customer's data will be critical to your success. We at HMS provide travel agency merchant accounts that support various security setups for the customer's protection. These safety measures will build the customer's trust in you.
The PCI-compliant solutions we provide at HMS include:
Anti-fraud detection tools, including IP address confirmation
Geolocation tools to confirm the cardholder's location and address
Support for address verification services
Secure shopping carts that can collect card security code data to reduce the risk of card-not-present transactions
Proper security is critical for ensuring your business can operate effectively and that you can safely collect payments from people. Our system will provide a suitable solution you and your customers will trust.
Enjoy Flexibility
We provide flexible merchant accounts for travel agencies here at Host Merchant Services. We offer accounts that support all major credit cards, plus ones that can work in many locations. We also support accounts with lower rolling reserve levels. Keeping your rolling reserve totals down is critical, as it ensures you'll have more funds on hand to manage your business without having to keep too much in case of a chargeback.
Our systems are also flexible and can integrate with whatever you might utilize at your workplace. We understand that businesses often use different merchant gateways and systems for promoting their wares. Our team at Host Merchant Services will review what you want and find solutions that fit whatever demands you have. You can be assured everything you utilize will work as necessary.
What Will You Require?
You'll need to provide information on your credit card transactions, your business' financial details, and confirmation of your identity to apply for a merchant account. But you must meet a few additional terms:
You must have an Airlines Reporting Corporation bond if you provide support for air travel. The bond confirms you can handle air travel ticket reservations.
You should have reseller agreements with your suppliers. The contract allows you to sell a vendor's product, whether it is a hotel reservation or a car rental or anything else.
While we can accept start-up businesses, for the best chance of approval you should be able to provide 3 months of business bank statements and 3 months of prior processing statements.
We can review all your details and provide support as necessary. Be sure to provide as many details as possible when applying, as you'll have an easier time getting approved when you have submit a full application package with all required documentation.
What About Subscription-Based Agencies?
You can also contact us at Host Merchant Services if you need a travel agency merchant account for a subscription-based agency. Subscription services have become increasingly popular, as they help people reserve various services. A subscriber can sign up for things like:
Access to specific hotels, vacation rentals, and other properties
Discounts on various travel options
Access to airport lounges and other travel spaces
Reservations for car-sharing services in various destinations
These deals are appealing, but the price per month will vary by service. They are ideal for those who frequently travel.
Those who travel often for work purposes can benefit from these subscriptions. But they'll need to ensure they pay their monthly dues to stay active and to ensure you can keep running such a business. We can support merchant accounts that accept them and plan recurring billing solutions that fit everyone's needs.
Contact Us For Support Today
You can make a significant amount of money if you work as a travel agent. But you'll need a merchant account to collect all those transactions from your customers. Our work at Host Merchant Services is about giving you the power you need to collect funds from customers and to keep your business running right.
You will appreciate how Host Merchant Services can help you open a travel agency merchant account. Talk with us today to learn more about how we can get you approved and processing quickly.