Host Merchant Services FREE Point of Sale Webinar!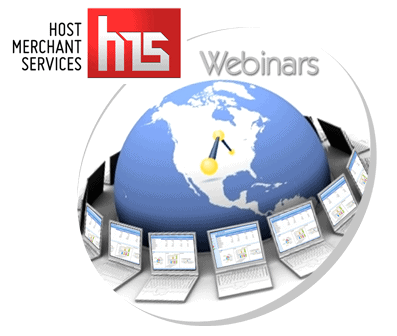 Host Merchant Services offers an quick, informative webinar on its innovative point of sale solutions. Take a few minutes out of your day to learn how to harness the power of point of sale to enhance your business. The 15-minute Webinar will cover:
An introduction to Host Merchant Services and what payment processing and financial transaction solutions we provide.
A look at cutting edge point of sale solutions, including tablet based options, restaurant automation, and more.
The free Webinar takes place on Wednesday at 2:00 PM Eastern time. After the presentation by company COO Jeff Raybould, there will be a 10-minute Q&A session. Get all of your questions answered about point of sale solutions, credit card processing , and how HMS can benefit your business. Register today to learn how Host Merchant Services is putting point of sale to work for businesses like yours.