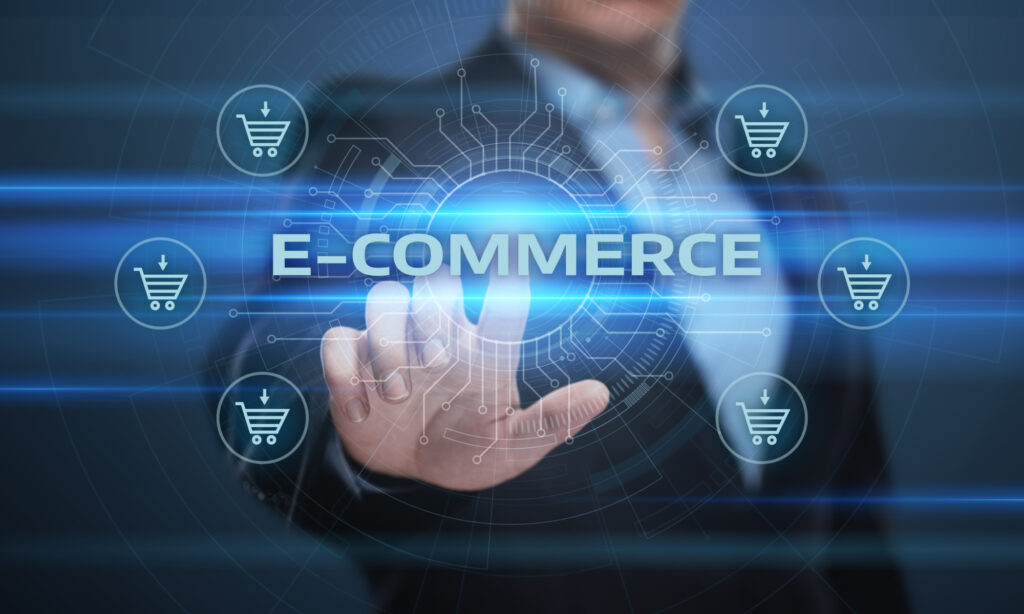 Your Magento e-commerce store's success relies on how well your website reacts. Customers don't have the patience or the time to wait for a slow loading website or to deal with a complicated checkout process.
Making the most attractive, yet the user-friendly Magento store will help you to turn 'visitors' into buyers.
Check out these five tips to improve your Magento e-commerce store.
Enhance your Magento E-commerce Store Security
Security is paramount to your e-commerce store's success. If you don't have a secure site, you'll lose buyers from the get-go. You'll also put your customers' (and your own) private information at risk.
Thousands of Magento stores are hacked annually, only because store owners don't maximize the security.
It may look many different ways, but the most common issues include:
Malicious redirects
Fake ads on your website
Customers can log into the store's data
The admin panel looks different or doesn't contain your company's information
The sky is the limit when your security isn't enhanced. So how do you fix it?
Here are a few tips.
Consistently change your passwords (and make them strong)
Scan your Magento store often for malware
Check your admin panel often and make sure there aren't new 'unknown' admins
Update the software often
Stay updated with the latest security updates and potential breaches
Speed up your Magento Website
More and more stores are going digital today, which means you have a lot of competition. If your store takes more than 3 seconds to load, viewers will go elsewhere. Not only that, but Google will penalize your rankings for a slow loading website.
A slow Magento store may not seem like a big deal right now, but to your customers it's time lost that they could gain elsewhere. You'll have viewers that stick around but abandon their cart and/or customers that leave because they can't wait any longer.
Here's what to do.
Optimize your image sizes for faster loading
Optimize the store's code
Compress large files, especially JavaScript
Enhance the Checkout Process
Customers don't like multiple steps when they check out. Once they make a buying decision, they want to check out fast.
When you set up your Magento store, make your checkout process as seamless as possible, aka as few steps as possible, and keep them on your website versus sending to a third-party site for payment processing. This could scare customers away, forcing them to abandon their cart.
Here's what you can do.
Offer both signed in and guest checkout options
Make the checkout process easy to understand with visuals and simple instructions
Complete everything on one page
Make sure your checkout page is also optimized for mobile processing
Optimize your Home Page
Your Magento home page is the page that should grab your reader's attention. If you don't have eye-catching graphics and easy to read words, they'll go elsewhere quickly.
This is your first (and only) chance at a first impression so use it to your advantage. A great way to grab the reader's attention is with promos and deals right on your homepage. Think of ways you can excite customers.
Is it with new products? Do they like special discounts? Do they want to see the hottest deals right on the homepage?
Amazon does this – so why not mimic a wildly successful company?
Here's how.
Do some market research and see what your audience loves. Is it discounts? Make your promo codes visible. Is it the latest products? Showcase those products proudly.
Showcase newly stocked products on your homepage if you've had low stock or they sell out quickly.
Change the products you feature on your website often so every time customers come to your website there's something new to see.
Offer Free Shipping
With more people shopping from home today, there are many more people hoping for free shipping. Sometimes it makes the difference between buying a product and abandoning a cart. No one likes to pay those shipping charges.
You don't have to go into this thinking you have to give everything away, though. Set conditions that are feasible for customers, yet still financially profitable for you. Find your 'sweet spot' and lure customers in with your free shipping options.
Here's how.
Set a dollar limit they must spend to get free shipping. There's nothing that entices more sales better than 'you are $x from free shipping.' Most buyers go back and fill their cart with more products to get the free shipping.
Advertise the free shipping options on your home page so customers who were on the fence, are more likely to complete a transaction.
Provide Multiple Payment Options
Not everyone loves putting their debit or credit card number in online. Offer multiple payment options to give your customers choices and to make them feel secure. For example, you could offer credit card, debit card, and PayPal transactions or any other payment processor of your choosing (that's popular with your audience).
Here's how to take advantage.
On your homepage advertise the payment options you offer. Sometimes seeing that they can use PayPal or another processor on your website is enough to convert a sale.
Offer payout options for global buyers if you think your product will be sold globally.
Maximize your Sales with a Magento E-commerce Store
A Magento e-commerce store is one of the best ways to maximize profitability if you do it right. There is a lot of competition out there today, but with the above steps, you can take the lead amongst the crowd. Make your Magento website user-friendly, with a fast checkout option to keep the customers who visit your site.