Klarna one time cards are single use virtual cards that can be used anywhere online that accepts Visa in the United States. When creating a new Klarna one-time card, users will receive a new unique card number that can be used with a merchant's online checkout, the same as a normal credit card. Since this Klarna one time card is single use only, it is more secure and less vulnerable to theft and fraudulent usage.
Online shopping is not a new phenomenon, however over the past few years the methods of making purchases online have evolved. The internet makes shopping simpler and new innovations combining single use virtual cards and BNPL make it easier to order almost anything you want directly to your home. So, how does Klarna work? Klarna is a leading BNPL (buy now pay later) service that allows users to seamlessly finance transactions at the point of purchase. Options include "pay in 4" – splitting the cost of the purchase into 4 equal payments paid every two weeks, "pay in 30 days" – take up to 30 days to pay for purchases and return any unused products without penalty, and "monthly financing" – more traditional consumer loan financing provided through WebBank.
The act of making or receiving payment without using tangible currency is referred to as a cashless transaction. This includes payments made using credit or debit cards, checks, Money Orders, NEFTs, RTGSs, or any other type of online payment that eliminates the requirement for physical cash. As Buy Now Pay Later programs have started to become more popular over the last few years, cashless transactions now also include innovations such as the Klarna virtual one time card.
A Klarna virtual one time card is a digital product that allows you to make a purchase and choose from a few different financing and deferment options. As Klarna is one of the most well known "buy now pay later" services (BNPL), the Klarna one time card gives you the ability to take your total purchase amount and break it up into biweekly payments, to delay payments for 30 days, or to finance a purchase over a period of six to 36 months.
Cashless transactions allow for convenience, simplicity, and now flexibility and security with Klarna one-time card.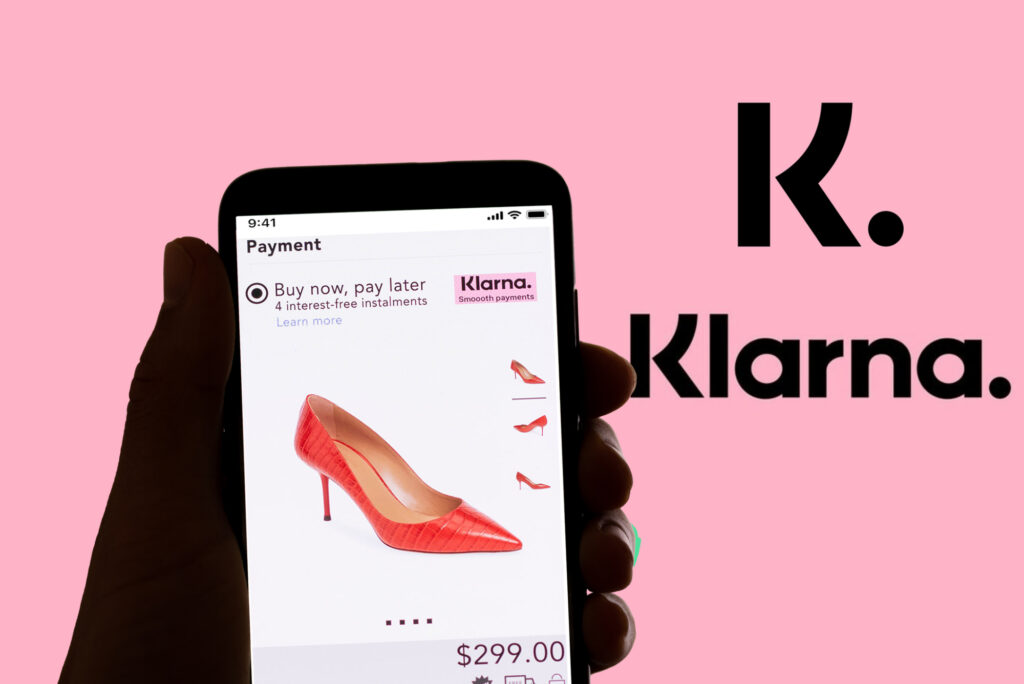 What Is A Klarna One-Time Virtual Card?
Virtual One-Time cards such as the one provided by Klarna are digital cards that can be used for one-off purchases at any online business that accepts prepaid cards in the United States.
When using Klarna, a One-Time card will be created for you once you complete the registration process. This card number will be assigned to you, and you can use it at checkout just like any other credit card. Each virtual one-time card will then have a specific payment schedule, which can be monitored and paid for directly from the Klarna app.
If you choose to pay by credit card when you register your payment card, you must be aware that an authorization hold may be placed on your credit card, depending on which option you selected. The purpose of this authorization hold is to ensure that there are enough funds available to cover the charges you have made on your One-Time card.
How to create a Klarna One-Time Card?
Purchase a virtual card with using the Klarna app.
You can choose to Pay with Klarna if you are shopping in the app, or you can create a one-time card if you already have an account with Klarna.
Decide on a budget.
If you already know that you are expecting to spend a certain amount, including delivery, enter the total amount into the form field when buying the one-time virtual card. Upon entering the amount, you will be provided with an overview of the agreement as confirmation for your purchase.
Visit the store's website.
If you already have an account, Klarna will automatically prefill your address information based on the information they have on file when you are ready to check out. If Klarna does not already have your billing and shipping addresses, you will be required to enter in your information before checking out.
Use your Klarna One Time Virtual Card to pay.
If you choose to pay with a credit card, you will be prompted to input your One-Time virtual credit card information as you would if you were paying with a different card. You will need to enter your card number, expiration date, and CVV number.
Keep yourself updated.
There is an option on the one-time virtual card purchase page that allows you to refund unused spending money if you spend less than the amount allocated on your One-time card. However, the amount will automatically be refunded after 14 days if you do not use it.
IMPORTANT:
Unless it is used within 24 hours, the one-time card may only be used once and will expire if not used within that time frame. In order to continue shopping, you will need to create a new card for each additional purchase.
How do I make a purchase with a Klarna One-Time Card?
You will have to link your One-time card to a debit/credit card when you establish it for the first time, depending on what payment method you choose. It is possible to implement a payment schedule for each purchase that is automatic. Payments based on this schedule are processed automatically in accordance with that schedule. It is possible to check your plan, pay early, and change your linked credit and debit cards in My Klarna at any time.
What if I Never Use the Klarna One-Time Card?
Klarna one-time cards expire after 24 hours if they are not used at checkout within that time period. If you do not need your Klarna one time card any longer, you can simply cancel it within a matter of minutes.
Any payment plan you may have with us will be automatically terminated, and any holds placed on your Klarna virtual credit card account will be removed as soon as one of the above occurs. According to your financial institution, you may have to wait for 1 to 7 business days before this appears in your account.
You can cancel your unused Klarna one-time card starting with a few steps: You should go to the app and proceed to one-time cards or Orders, select the card or payment plan you want to cancel, and then tap Cancel Card.
To continue shopping, you will simply have to open a new card if you need to make another purchase.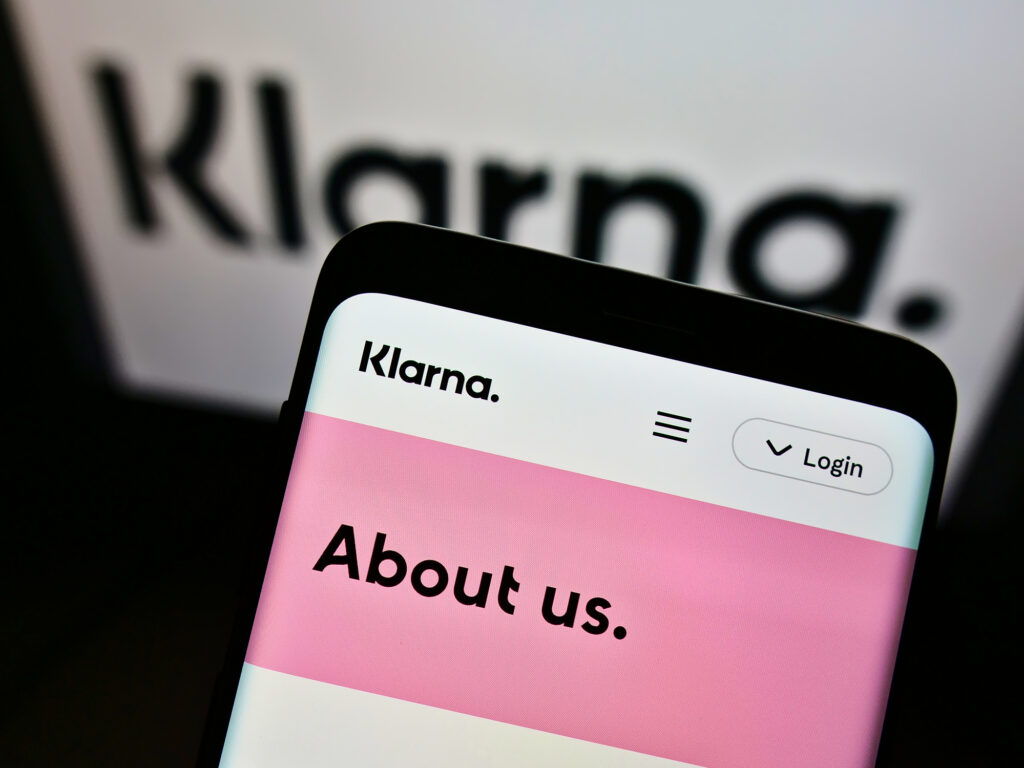 How Does The Klarna One-Time Card Work When Making a Purchase?
Payment Plans with Klarna One Time Card
There are quite a lot of payment plan options that you can decide between when using Klarna:
Klarna one-time virtual card gives you the ability to make biweekly payments, to delay payments for 30 days, or to finance a purchase over a period of six to 36 months. This offers a lot of flexibility for customers and gives different options for what a consumer may need. Depending on how your manage your finances, Klarna will give you the freedom to set up payments that work.
If you are considering a medium-sized purchase, such as a handbag or new technological gadget, making four monthly payments is a fantastic alternative. If what you are going to purchase is something you can afford right now, but you're not sure if it's the right item for you or your space, it is recommend to pay within 30 days so that you can make sure you love it and if not, have the ability to return the item.
How Does Klarna Affect Your Credit Score?
Depending on how you use Klarna, it can potentially affect your credit score. The credit check you will receive from Klarna will not affect your credit score if you choose to pay in four installments or in 30 days. However, if you decide to finance a purchase over a period of time, you will be required to undergo a thorough credit check with Klarna if you choose to stretch out a bigger purchase.
Where Can I Use The Klarna One-Time Card?
You can use the Klarna One-Time Card for any stores that are accepting prepaid card payments in the US. You can check on the app if the store you'd like to purchase from accepts the Klarna One-Time card. If you would like to use a One-Time card for online purchases, you will need to go to the Klarna App's Home page. Creating a One-Time card for your favorite store is very simple. All you need to do is enter the store's name into the search field, create your card, and use it during the checkout process.
Conclusion
Now that you have a better understand about what the Klarna One-Time card is, you can choose to use this product if you feel that it will be a benefit to you as a consumer. Take advantage of the benefits of using the Klarna One-time card by using it as a tool to get a better handle on your finances and defer payments and finance medium to large sized purchases.