This is the latest installment in The Official Merchant Services Blog's Knowledge Base effort. We want to make the payment processing industry's terms and buzzwords clear. We want to remove any and all confusion merchants might have about how the industry works. Host Merchant Services promises: we deliver personal service and clarity. So we're going to take some time to explain how everything works. This ongoing series is where we define industry related terms and slowly build up a knowledge base and as we get more and more of these completed, we'll collect them in our resource archive for quick and easy access.
Today I will define the term Quick Response Code, or QR Code. These codes are two dimensional barcodes, sometimes called print based hypertext links, that are designed to be decoded at a high speed. QR codes are increasingly used to identify the URL of a company's web site so that mobile phone users can photograph the code and retrieve information about the organization. Some companies have even created billboard-sized QR codes for this purpose.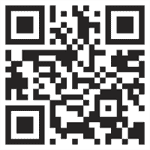 The versatility of the codes doesn't stop there, a QR Code can also contain a phone number, an SMS message, a link to a photo, contact information or just plain alphanumeric text, and the scanning device will respond by opening up the correct application to handle the encoded data appropriately. With the technology of mobile phones constantly expanding, especially within mobile internet, QR Codes seem like the perfect solution to quickly and efficiently bring mobile phone users onto the mobile web.
QR Codes can also be used to facilitate mobile payments. Recently, Barclays Bank launched a mobile commerce QR code campaign right here in Delaware, called BarclayCard Mobile Wallet.  The program works in conjunction with a merchant's credit card terminal,  a customer's smartphone and the corresponding BarclayCard app.  When paying for something, the merchant prints out a special kind of QR code and hands it to the customer, who uses the BarclayCard mobile wallet application to scan the code and authorize the payment.  We went over this program in detail here a few weeks ago, when our own Steve Myers was the first to use the app at National 5&10.  Advancements in technology will lead to expansion and advancement in the uses of these codes, including new games or more advanced methods of mobile payment.