We've been working hard the past 7 months at The Official Merchant Services Blog to offer our readers a knowledge base — a place to come frequently to get clear and useful information about the payment processing industry. But we're always looking to take things a step further. We want to offer more information and be even more helpful. I was recently inspired by this article over at UniBul's Credit Card Blog which offers a definition of 21 confusing payment processing terms. Credit Card Processing has a lot of buzzwords that get used. This type of technical or industry language can sometimes make understanding statements very difficult for merchants.
Well we want to make these terms clear and remove the confusion. This is part of the ongoing service Host Merchant Services promises: the company delivers personal service and clarity. So we're going to take some time to explain how everything works. This is going to be an ongoing series where we define industry related terms and slowly build up a knowledge base. We'll start with the same term that kicked off the UniBul blog. But our coverage is going to go a bit deeper than just a definition. We'll provide a little extra context. And as we get more and more of these completed, we'll collect them in our resource archive for quick and easy access.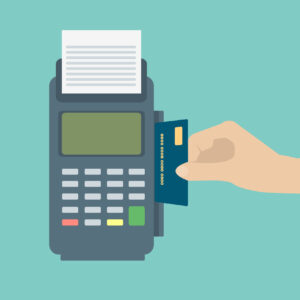 Acquirer
An acquiring bank (or acquirer) is the bank or financial institution that processes credit and or debit card payments for products or services for a merchant. The term acquirer indicates that the financial institution accepts or acquires credit card transactions from the card-issuing banks within an association. The best known (credit) card Associations are Visa, MasterCard, American Express, Discover, Diners Club, JCB and China UnionPay.
An acquirer is contacted to authorize a credit card or debit purchase. The acquirer will either approve or decline the debit or credit card purchase amount. If approved the acquirer will then settle the transaction by placing the funds into the seller's account.
Every time you use your credit or debit card you are using the services of an acquirer. An Acquirer will charge a monthly and/or a per transaction fee to the stores or merchants to facilitate transactions. Acquirers need to be licensed with credit card companies, such as Visa or MasterCard.
To get a better understanding of how payment processing works, you can view this infographic.