Host Merchant Services FREE Webinar!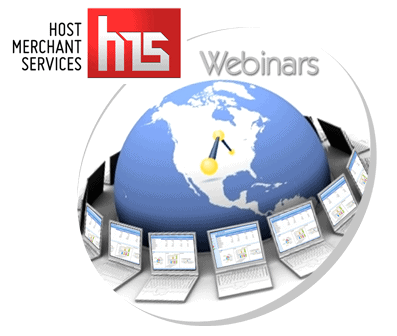 Host Merchant Services offers an quick, informative webinar on its partnership program. Take a few minutes out of your day Thursday to learn how to harness the power of HMS and add a consistent monthly revenue stream to your business. The 15-minute Webinar will cover:
An introduction to Host Merchant Services and what payment processing and financial transaction solutions we provide.
A detailed review of the partnership program and revenue sharing model that will help you make extra revenue every month.
The free Webinar takes place on the 15th of every month, from 11:00 a.m. to 11:30 a.m. EST. After the 10-minute presentation by company CEO Lou Honick, there will be a 5-minute Q&A session. Get all of your questions answered about how the credit card processing industry works, and how HMS can easily help you make more money. Register today to learn how Host Merchant Services will work to make your customers happy with our industry-leading customer service, low processing fees, and transparent pricing model.