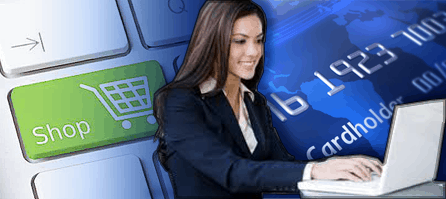 Online businesses are becoming more and more popular as a source of income. Successful online entrepreneurs are able to live completely off their online earnings. For those interested in starting a virtual venture, however, it can be a daunting task to get a web business up and running.
It doesn't have to be overwhelming. The Official Merchant Services Blog will help you determine how to start your own online business with these eight simple steps.
Step 1:
Buy a domain name that is related to your online business. You need a web address for your potential customers and it should reflect what it is your business is selling. If you are selling gardening tools online, for example, a good domain name would be www.cheap-gardening-equipment.com, rather than www.gardntoolz.com. One popular site where you can purchase a domain name is www.opensrs.com.
Step 2:
Once you have the name for your business, you then need a place to store your web site. So the next step is to get yourself a web hosting account. Host Merchant Services is a unique Merchant Services provider in that it partners with web hosting companies. If you search our partners page, you will find a list of quality web hosts ready to meet your online business needs.