Bonsai Point of Sale System
Robust and Durable POS Systems 
Get everything you need in a power packed touchscreen point of sale workstation that offers two customized layouts optimized for either retail or restaurant environments. The robust design is preferred for high speed environments like restaurants and high volume retail. Connect a wireless tablet and put the power of the Bonsai POS system in your hands for everything from inventory to taking orders at a table. 
Cutting Edge Innovation
We live in the 21st century. We all carry around smartphones that are powerful, intuitive, and inexpensive. Business sales systems should be too! Bonsai POS workstation brings the technology of our modern world into businesses leveraging the power of modern processing and wireless capabilities. With Bonsai you get a cutting-edge point of sale system completely customized to your business without breaking the bank. Accept contactless NFC payments from smartphones and EMV chip cards with ease. Bonsai uses the high-grade security to keep your information safe and active backups ensure you never lose your data. Best of all, Bonsai POS systems are constantly improving and updates are always free so don't worry about falling behind the times.
Full Bonsai POS Workstation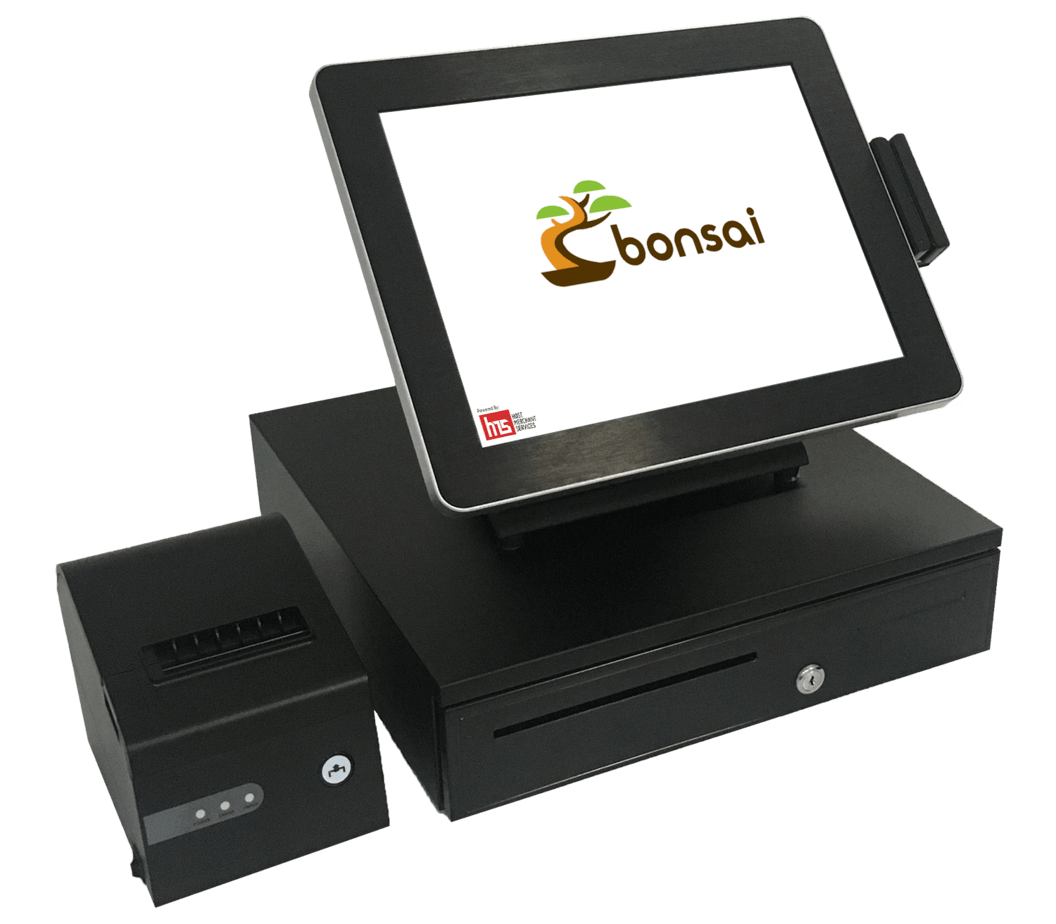 POS Workstation Includes:
Lifetime warranty on all equipment
Bonsai touchscreen POS computer
Secure-lock Cash drawer
Cloud based – access anywhere
Receipt printer
EMV/NFC pin pad
Bar code scanner OR thermal printer for kitchen
Wholesale price for receipt paper
Free software updates
Full service installation
24x7x365 support
Bonsai Express Stations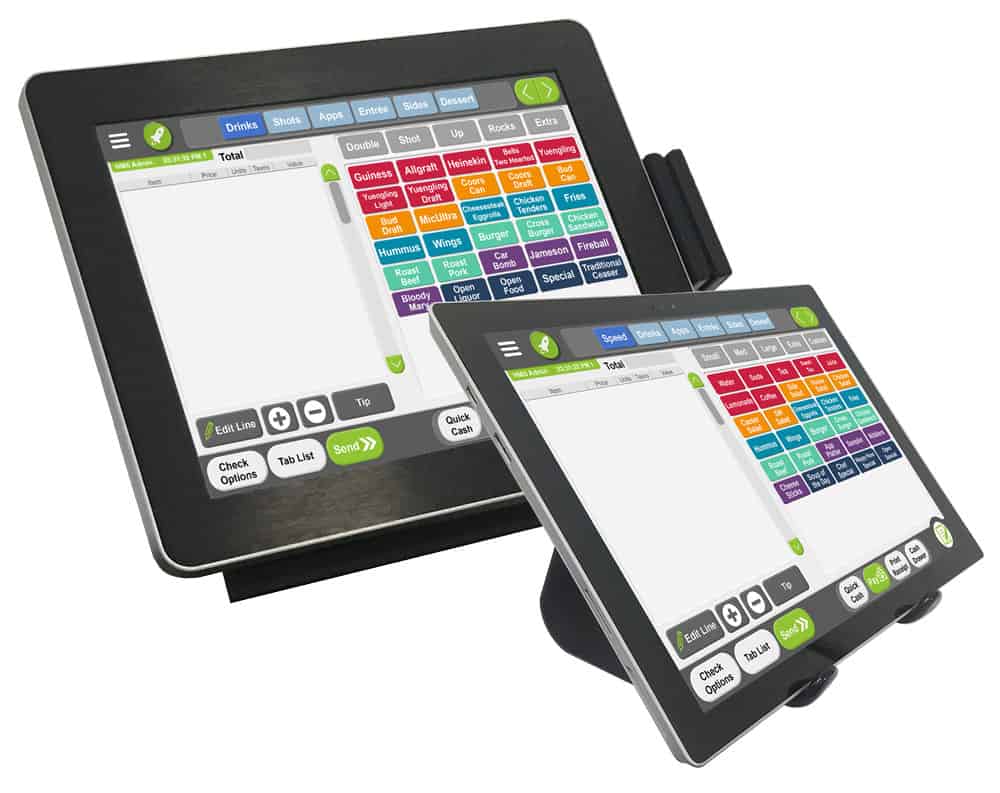 Express POS Station Includes:
Lifetime warranty on all equipment
Bonsai touchscreen computer or stylish tablet
Commonly used as order entry station
Full function Bonsai POS
Cloud based – access anywhere
Free software updates
Full service installation
24x7x365 support
Bonsai Wireless Tablet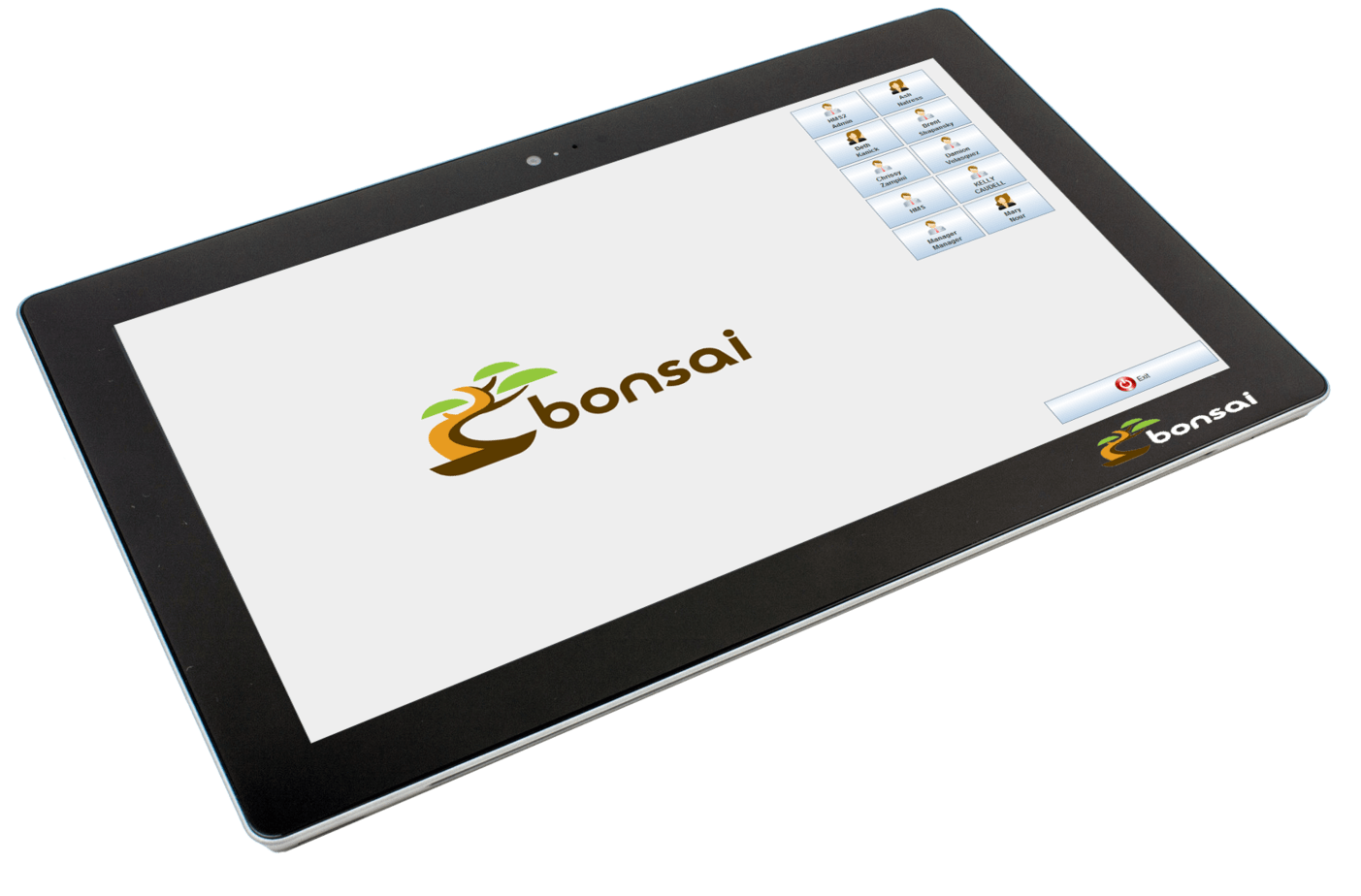 Bonsai Wireless POS Tablet Includes:
Ability to enter orders right at the table
Use for counting and updating inventory
Receive shipments/inventory with ease
Lifetime warranty on all equipment
Bonsai touchscreen computer or stylish tablet
Fits in server apron
Full function Bonsai POS
Cloud based – access anywhere
Free software updates
Full service installation
24x7x365 support
Bonsai Mobile Analytics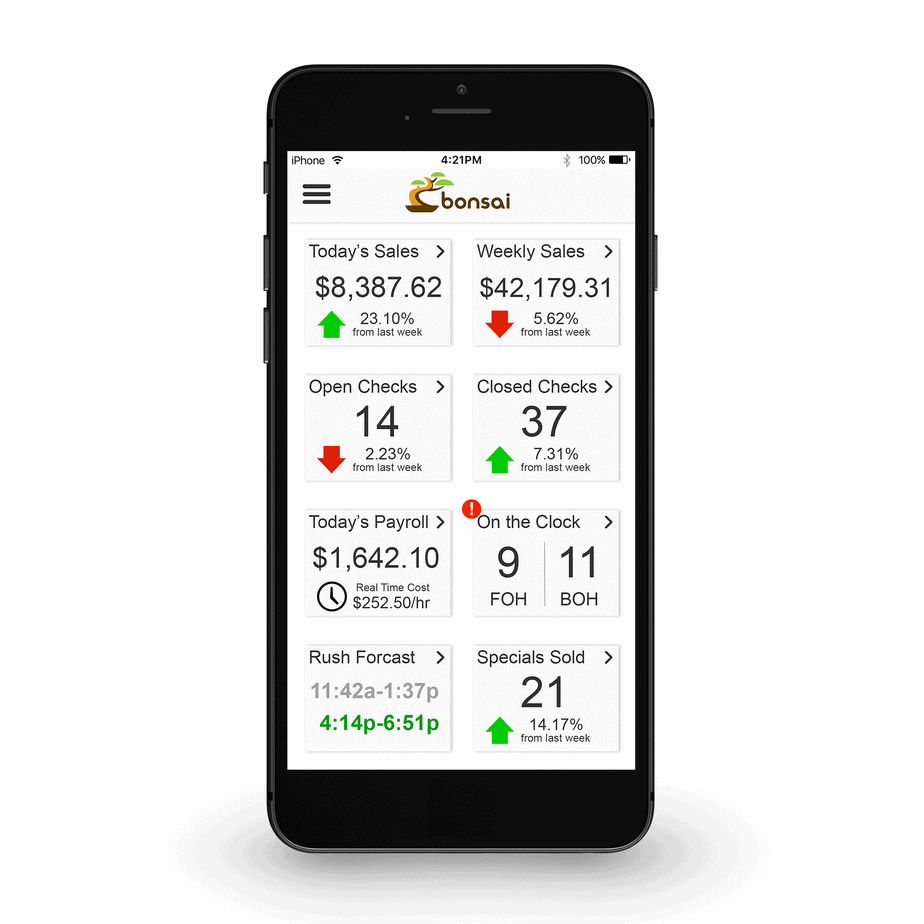 Bonsai Mobile Analytics:
Included as standard with Bonsai POS Systems
Desktop report access included
Up to the minute reports and analytics
Sales performance: daily, weekly, monthly
Open and closed checks
Payroll analytics – Current cost per hour – Daily, weekly, monthly reports – On the clock monitor
FOH/BOH with pre-overtime warning
Rush forcasting using smart-predict technology
Specials tracking
Customizable reports
Syncs directly to Bonsai POS system
Network Print Station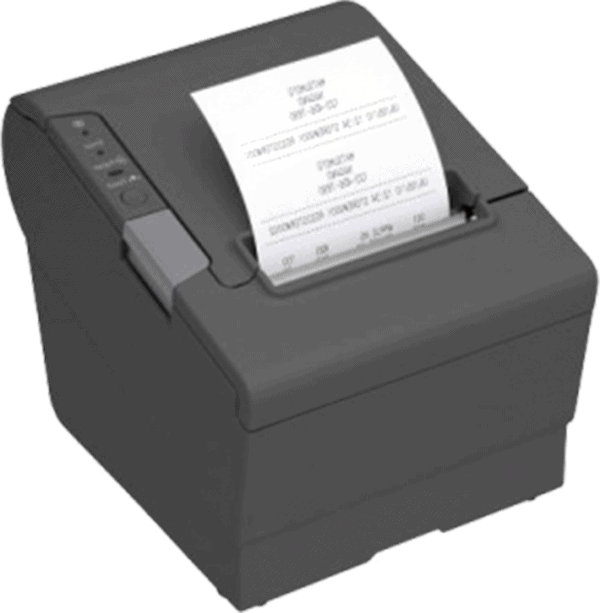 Network Print Station Includes:
 Automatically print online orders
 Print server orders for the bar
 Print tickets to kitchen
 Add-on to express station for receipt printing
 Use for various POS system functions – Kitchen, bar, online order, etc…