Vechain is a blockchain-based platform designed to assist global businesses that are willing to build and run decentralized applications. VeChain is focused on assisting the businesses that are in manufacturing, retail, grocery, warehouse, shipping, and other industries.
The company has strong ties with the Chinese government and industrialists and it's willing to improve those ties even further.
What is VeChain?
VeChain is a cryptocurrency network designed to entertain businesses in logistics and data management services. The project revolves around the concept to provide Blockchain-as-a-service (BaaS) products globally.
VeChain provides an effortless migration system for businesses, governments, and enterprises that are willing to move their operations to the blockchain.
VeChain offers a set of tracking tools and data resources for businesses that need transparency in manufacturing, shipping, and other processes. Using this protocol, businesses can instantly track the control and ownership of different products globally.
For example, a sports goods manufacturer can track the production and distribution of different products with just a few clicks. Even the buyers can use this service to find reliable sellers. VeChain can be a useful source for highly regulated industries like Marijuana.
Impressive Adoption Rate
VeChain is designed to facilitate businesses of all sizes. Many traditional businesses have started using it for several purposes.
> LVMH, a luxury goods company, tracks luxury leather goods using this network.
> BMW, the famous automotive manufacturer, uses this software to avoid odometer fraud in vehicle sales.
> Walmart, the American multinational retail corporation, tracks food provenance through the Vechain network.
VeChain Brief History
VeChain is a Shanghai-based crypto network that was launched by Sunny Lu and Jay Zhang in 2015. Sunny launched this application for supply chain management of luxury goods because he worked as a CIO of Louis Vuitton China in the past.
VeChain team raised around $20 million by selling around 1 billion VEN tokens as a crowd sale in 2017. VeChain Foundation was officially launched in the Summer of 2017.
The company had only a few employees in the beginning. But now it has hundreds of employees working internationally. VeChain Foundation also launched an incubation program in collaboration with PwC in 2017.
VeChainThor blockchain was launched in 2018 and the VEN tokens were replaced by VET tokens. The VEN token holders received 100 VET tokens for each VEN token they were holding. Furthermore, the company also launched the mobile wallet in 2018.
Difference Between VeChain and VeChain Thor
VeChain network uses two native tokens to smoothly run the operations.
VeChain (VET) – VET is the main token of this network that is used for the transfer of value and data. The community members can use this token to pay for different services and products within the network.
VeThor (VTHO) – VTHO is used to pay the gas fee for smart contract execution. The users need to pay a small amount of VTHO tokens when creating a smart contract. The transaction fee varies depending on the size of the transaction.
How Does VeChain Work?
VeChain works as a bridge between real-world tech and blockchain. The Toolchain is the main product of this network that businesses can use to build blockchain-based solutions. The developers can also create smart contracts on this network. The VeChain network can be divided into three major segments.
Real World Tech
VeChain uses QR Codes, RFID, and NFC to create a unique identity for physical products. VeChain has collaborated with manufacturers like Qualcomm and Bosch that create sensors that can track the data at every step of the supply chain. Nobody can manipulate the data because data is recorded through blockchain.
Thus, it helps with maintaining transparency throughout the supply chain. The suppliers can easily verify the mistakes if anything goes wrong during the shipping process. The receiver can also verify the authenticity of the product through this information.
Some luxury items come with a small chip that contains complete information about the supply chain. The buyer can show this data to someone if they're willing to sell the product after some time.
The Cryptocurrency
The cryptocurrency (VET) is also an important part of this blockchain that users can use to make transactions on the VeChain network. The users can also Swap their VET tokens for VTHO tokens if they're willing to access the supply chain technology of the VeChain. VTHO tokens are used as gas fees within the network.
The Platform
The Platform (the mainnet) is the most important part of the network where all operations take place. The users can also build decentralized applications on this platform. And they can also launch their own tokens on the VeChain's System.
How Blocks are Added to The Network?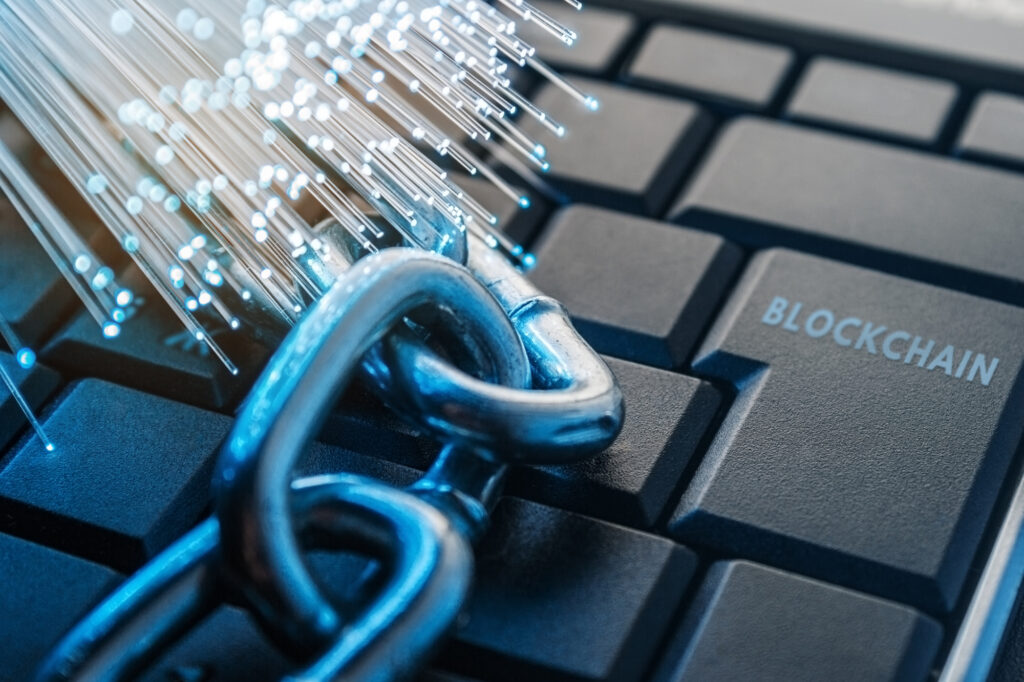 A Blockchain is a set of blocks that contain information about transactions carried out within the network. VeChain creates a balance between centralization and decentralization through a proof-of-authority consensus protocol. A group of validators is appointed to process transactions.
These individuals validate transactions through software they have installed on their computers. Thus, the transactions are processed faster on this network.
What Are the Use Cases of VeChain?
VeChain can be used in many industries for better tracking.
Food Safety
VeChain can be used to maintain a more transparent food economy globally. The suppliers and buyers can monitor accurate information through the Vechain-Enabled IoT devices installed at different stages of the supply chain. Shenzhen Yuhongtai Foods is already using this model for food preservation.
Health Records
Blockchain can play a vital role in storing data from lab results and other healthcare departments. Only patients and authorized personnel will be able to access the data.
Anti Counterfeiting
Counterfeiting is one of the major problems in the luxury products industry. The Owners can now ensure the authenticity of the product through the encrypted chip attached to it. Shanghai Waigaoqiao is using this technology for directly imported goods.
Conclusion
VeChain is a cryptocurrency network dedicated to facilitating the small and bigger businesses that are willing to move to the blockchain. It can be used to ensure transparency in different businesses. Furthermore, the users can also launch their decentralized apps and tokens on this network. If you need more information about how VeChain (VET) works, feel free to get in touch with us.